At this point, you know being physically active is important for your overall health. But maybe you're ready to take things a step further to optimize your workout routine.
Wondering what time of day you should plan your workouts for to get the best results? Read on to determine the best time of day to workout.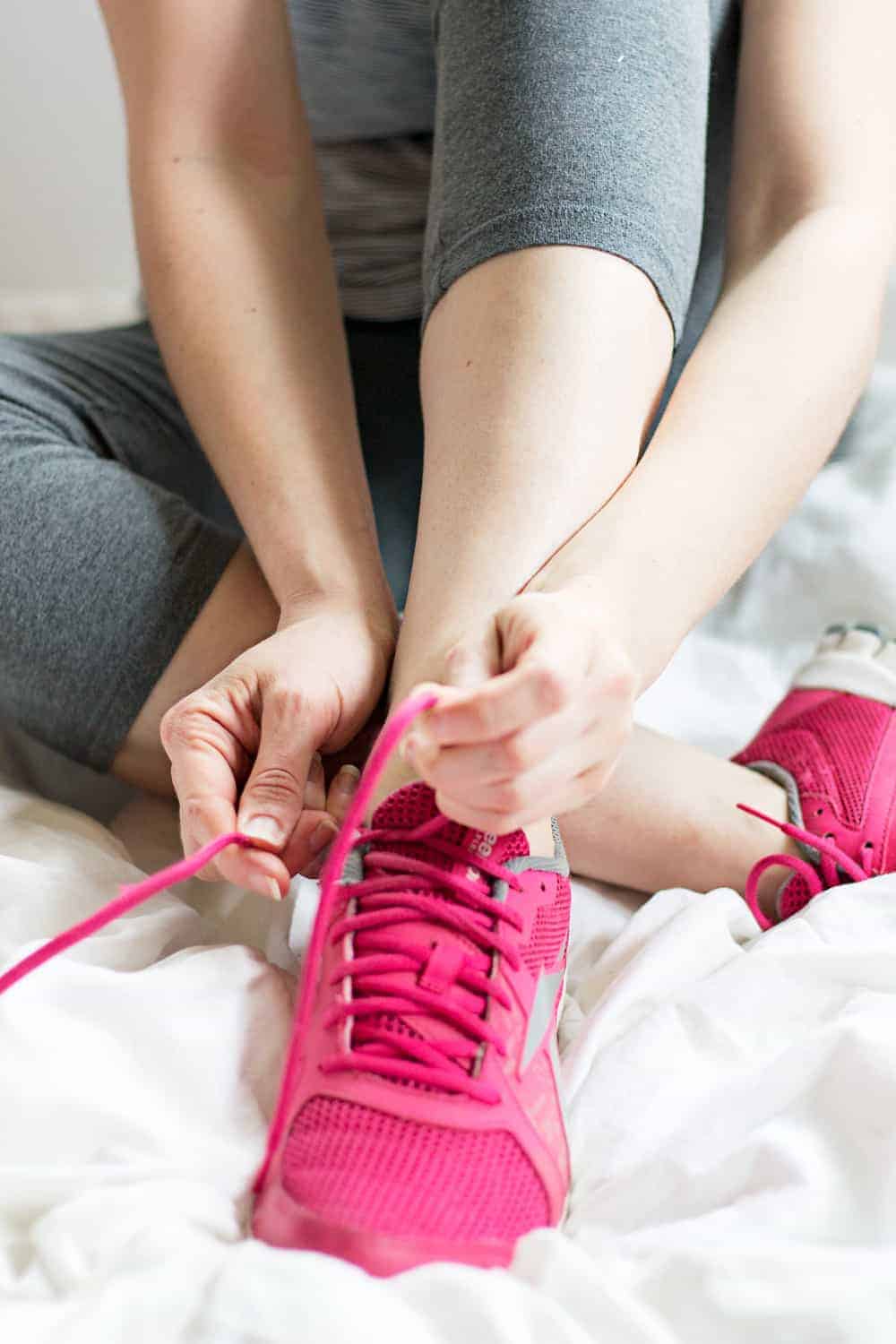 The Best Time of Day to Workout
According to research, the best time of day to perform anaerobic exercise for most adults is during the late afternoon. Anaerobic means "without oxygen," and anaerobic exercise consists of short, high-intensity bursts of movement. The recommendation to perform this type of exercise in the late afternoon is based on multiple factors, including the fact that most people's core body temperature is at its highest in the afternoon, making the body more prime for high-intensity movement.
Research also suggests afternoons are beneficial for exercise because of the body's natural hormone balance that time of day. In the afternoon, the body has increased testosterone response, which is helpful for getting maximum benefit out of resistance training exercises (source).
So does that mean the afternoon is where it's at, and that you shouldn't consider working out at other times in the day? Not so fast…
Morning Workouts
Personally, I am a huge fan of morning workouts because they have helped me stay consistently active for years. I work a 9-5 job and if I leave my workout until after 5 pm, that gives me all day to think of an excuse to not do it. And I can always think of a million reasons not to workout. However, looking at how much research favors afternoon exercise, it made me wonder – are morning workouts worth it?
Essentially, yes. Here's why.
Research also found positive correlations between results of high-intensity exercise and training regularly at the same time of day. That means if we train consistently around the same time of day, or body adapts and we are able to experience performance improvements (source). Additionally, morning exercise can be a great option for people who have trouble sleeping, because it is less likely to interfere with their ability to fall asleep at night due to the length of time between physical activity and going to bed.
Which Should You Choose?
Ultimately, the best time of day to workout is whenever you are able to do it consistently. Seeking to perform exercise at the optimal time of day won't do you much good if you don't do it regularly – so seek out exercise that most often works with your schedule. The best results come from consistency.
28