With Thanksgiving and Christmas right around the corner the arrival of the 16th Edition of the Better Homes and Gardens New Cook Book couldn't be more perfectly timed! I've owned a copy of the Better Homes and Gardens New Cook Book (aka my cooking bible) for almost 20 years. This new edition is packed with more than 1,200 recipes, almost all with gorgeous photographs.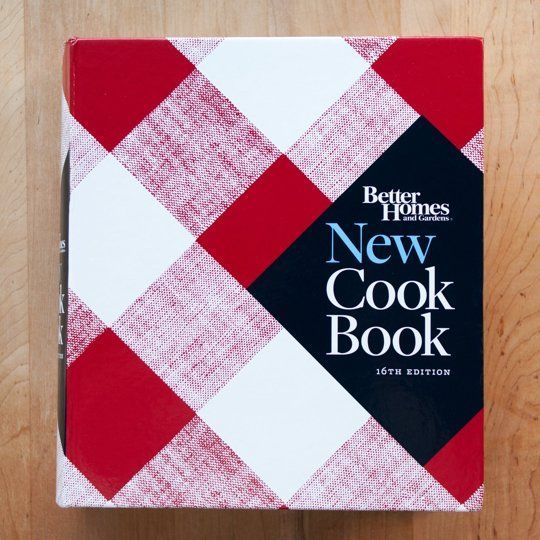 This edition adds valuable information on how to customize recipes as well as new how-to sections on grilling, pasta-making, canning and cocktails. But I immediately flipped to the Holiday Favorites favorites section. Even if your menu for the big meal is mapped out, you'll find loads of tips for making the entire process go smoothly and for ensuring each dish tastes its best. And, if you do forget an ingredient or two, there's no need to head back out to the grocery store – the 16th edition has a handy Emergency Substitution chart inside the front cover.
This 16th edition combines innovative instructions with the great recipes and techniques that made the book famous. The packaging of the book and the presentation of recipes and tips inside are all well thought out.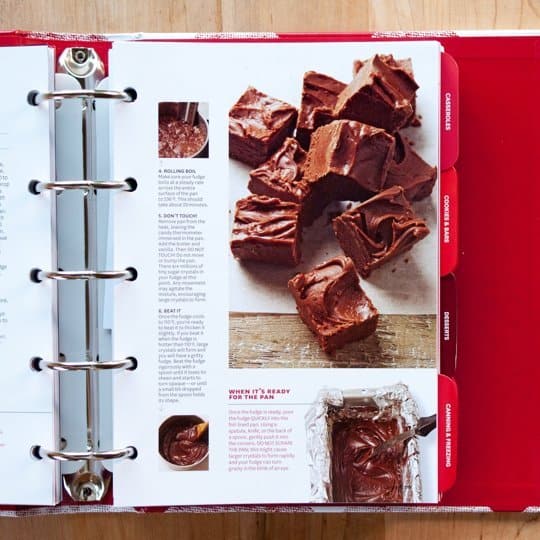 For example, the picture below shows how the  book can lay open, making it easier to read a recipe when your hands are holding a dirty spatula. The tabs make flipping through sections easier, and the bright pictures help illustrate individual steps for specific techniques.
Enter to win a copy of this valuable guide, a wonderful addition to any cookbook collection!
0