My mother used to always say that bad news comes in threes. And while I make it a point these days to keep my cool and try not to let bad news get to me, let's be honest, sometimes things just hit the fan (and boy do they ever). Whenever that happens, there's nothing quite like a long, hot sea salt bath to make the world disappear.
After my last meltdown, I decided it was essential to always have a big batch of bath salts on hand—you know, for emergencies. Gone are the days when a stray packet of salts from the grocery store would cut it. I need to know I have bath salts on hand that smell amazing and help clear my head when emergencies strike. This jasmine orange bath salt recipe is meant to be made in bulk and stored in a pretty jar on your bathroom counter. That way you'll never have to worry about running out (but if you do, just whip up another big batch and you're good to go).
How to make a big batch of Sea Salt Bath Salts
You can make your own bath salts with Epsom, Himalayan, or any other sea salt you have on hand, but I looove making these with Dead Sea Salt. While it provides many of the same benefits as other salts, Dead Sea Salt is a little different because of its high mineral content.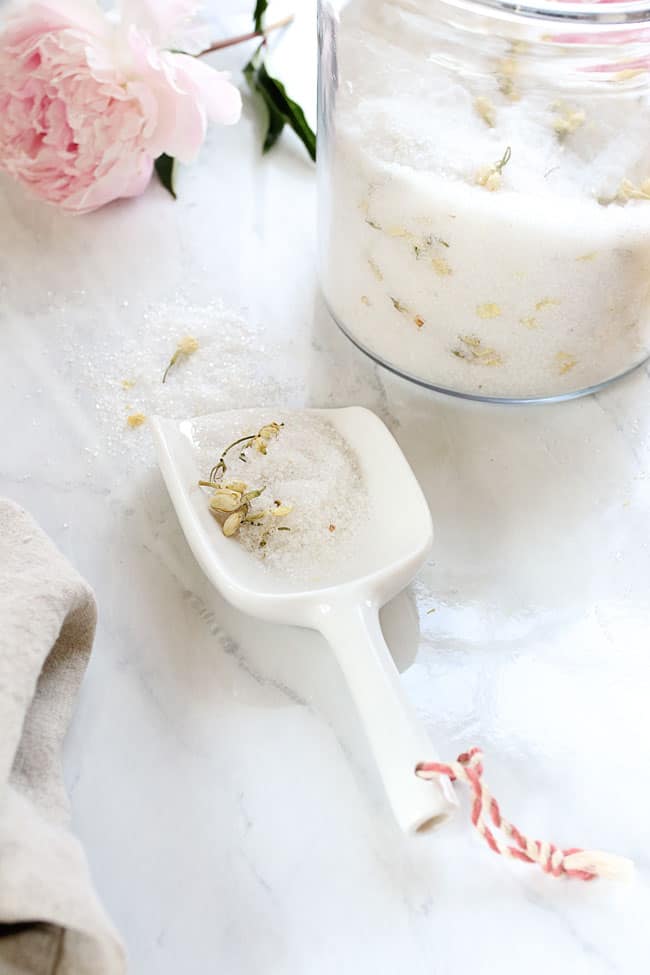 Salt from the Dead Sea only contains 8% sodium chloride, which means there's more room for other minerals such as magnesium, calcium, iodine, zinc and potassium, all of which are essential to our bodily processes. Its high mineral content is also said to help cleanse and detoxify the body, calm skin conditions, boost hormone production and encourage sleep.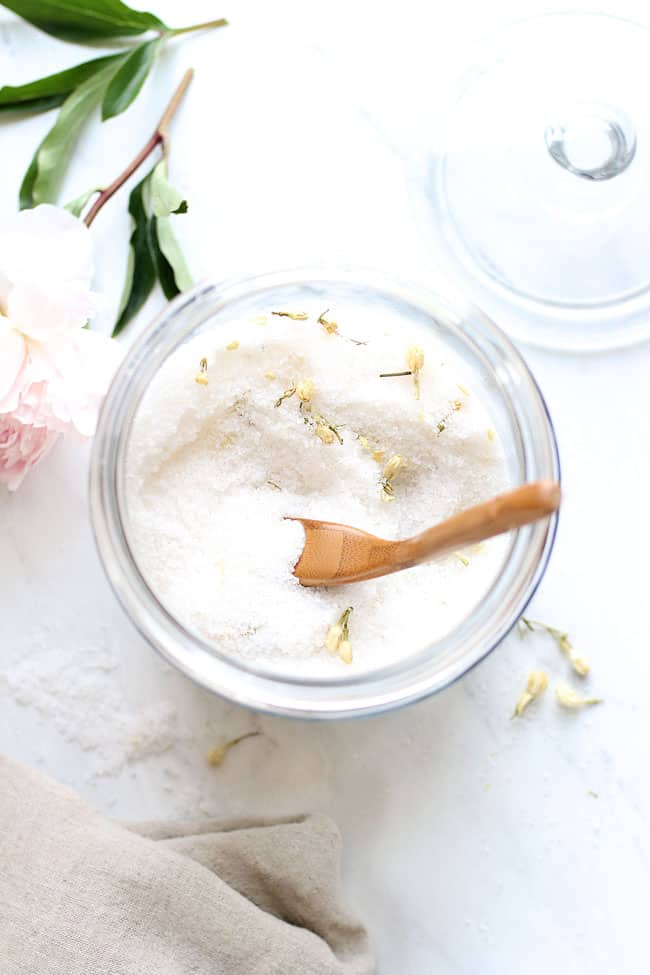 And since baths combine nurturing sea salt with passive heat, the health effects go even deeper. Did you know that heat exposure, in the form of a long, hot bath, is said to have some of the same effects as exercising?
While it's unclear exactly how heat improves health, it has been shown that an hour-long bath boosts your metabolism and decreases inflammation, just like exercise. Soaking in a hot bath is also said to burn as many calories as a half-hour walk. And since Dead Sea Salt naturally helps replenish the minerals lost through exercise, sweating and stress, you'll be left healthier and fitter than you were pre-soak.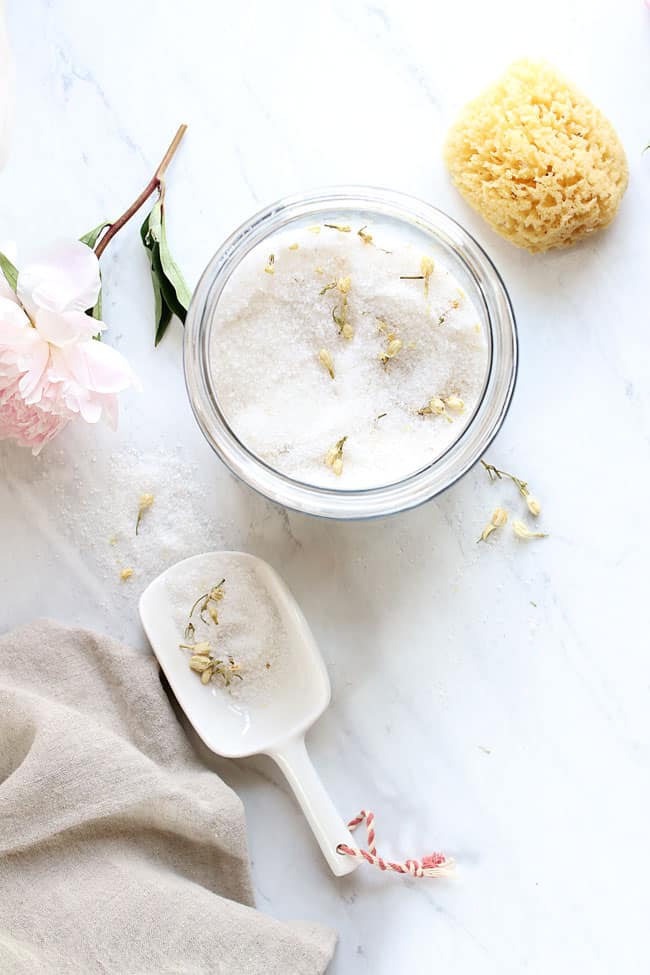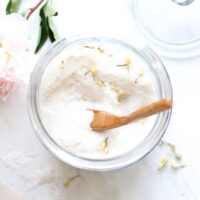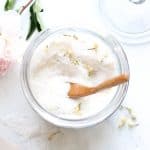 Print
Sea Salt Bath Salts with Jasmine + Orange
Make a jar of these big batch sea salt bath salts and have them on hand whenever you need a long soak. The orange-jasmine scent is amazing!
Instructions
Combine ingredients in a large jar and stir to combine.

To use, add 1 cup to a hot bath and use your hands to help dissolve the salt crystals. Soak for 20-40 minutes.
52