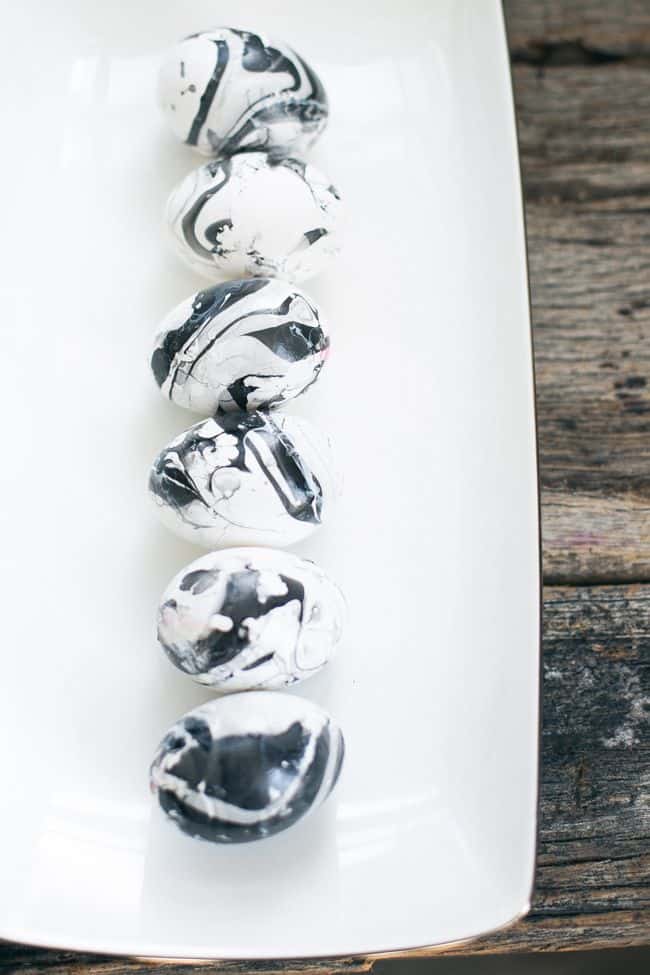 Tomorrow we leave for a Disney cruise. I'm excited for a vacay (anyone have tips??) and also a little nervous to be sharing a room with all 3 kids. And all I can say is that there had better be an Anna/Elsa sighting or my 6-year-old might jump ship.
But I couldn't leave without getting some egg dyeing + crafting on. I regretted boiling last year's marbled eggs because they didn't last very long. So last weekend my sister and I tempted aneurysm fate by blowing out 3 dozen eggs for the kids (cough, mom) to decorate.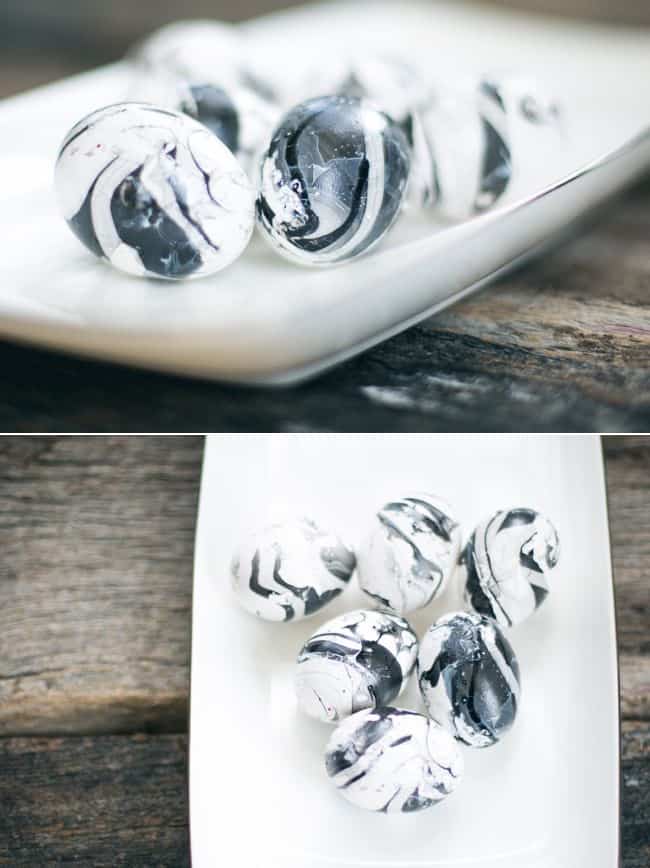 I used the same technique as last year but learned a few valuable tips, which made these eggs even easier and cooler (in my opinion).
Use a wide dish. The cup I used last year was too small to marble the entire egg. With a wider bowl, the polish can spread out and the egg can roll around to cover the entire surface.
Make sure the dish is disposable. Because that polish is going to get everywhere, and it's a nightmare to remove.
Wear gloves. Last year my fingers ended up covered in polish. This year I tried to avoid using my hands by putting a skewer through the egg and dunking. But the darn egg was too buoyant, and I needed my hands to move it around in the water. Gloves solved the problem.
Use cheap polish. I haven't noticed a difference in the outcome based on different polishes. Black and white polish from the Dollar Store works like a charm.
It can get stinky. So if it's a pretty day, this is a great project to take outside.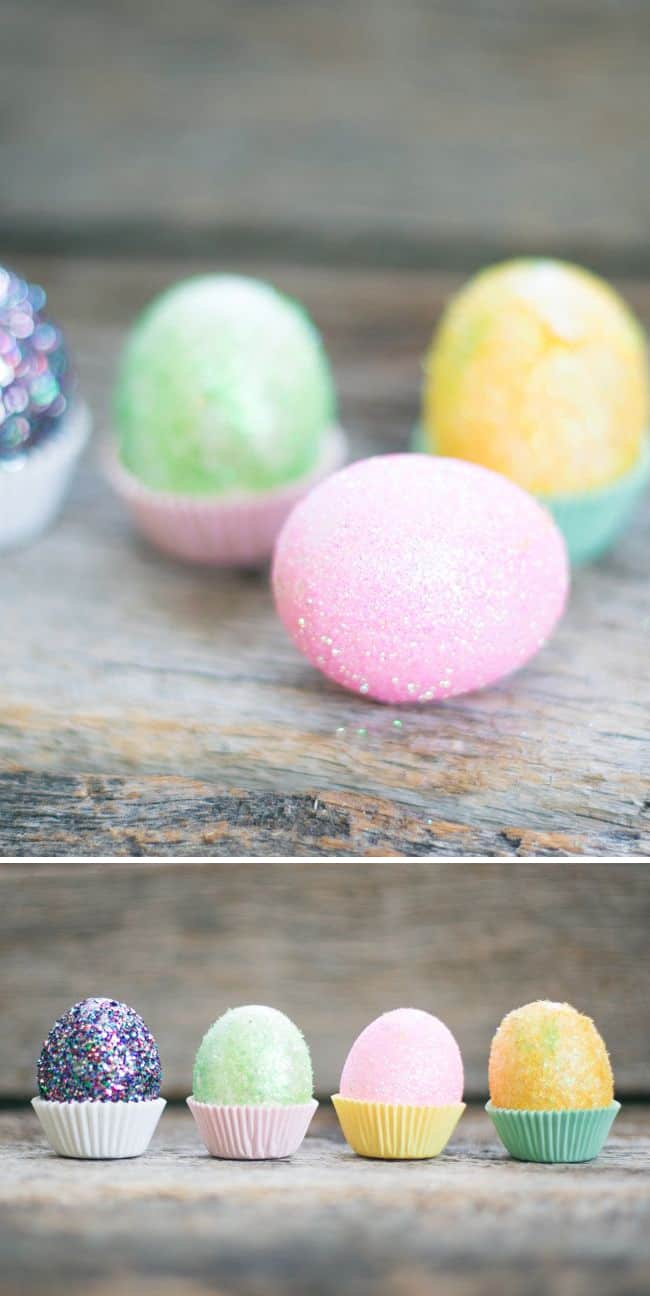 Oh, and we also doused a few eggs (and, inevitably, ourselves) with 'fuzzy' glitter. The girls were in heaven. But I love how these look in their pretty pastels.
Will you be decorating any eggs this weekend?
58