Creating potions is a very easy job in the summer, when fresh fruits and fragrant herbs abound. Digestive healers, vitamin waters – they're easily at hand with such a diversity of ingredients, and sometimes I feel like a real sorcerer combining them. And if I can add some booze to perform the "feel-good magic" for everybody around the table, I know my nose twitch had its results!
This summer blackberry cooler combines two of my favorite fruits – fresh blackberries and grapefruit – with black pepper, fresh basil and just a dash of vodka to create a refreshing black pepper cocktail with a vibrant pink color.
Using spices like black pepper in cocktails isn't at all a new trick. Peppercorns add a spicy depth to the flavors you mix, and you can use them freshly ground or distilled in simple syrup alongside other fragrant ingredients such as herbs or fruits.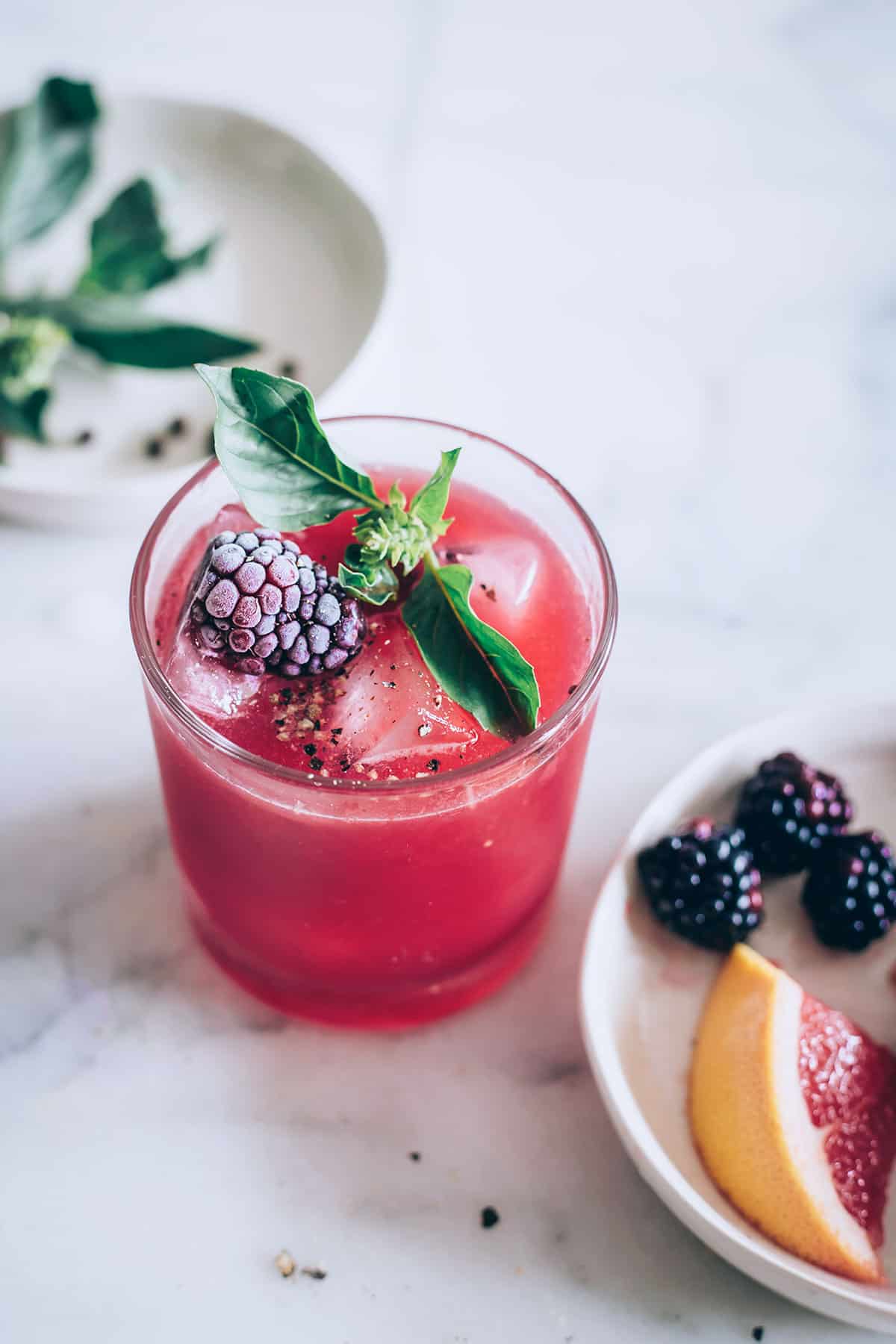 For this black pepper cocktail, I used it freshly ground, because creating a syrup requires using large amounts of sugar and it's time consuming. Although the result has a more complex flavor, I prefer to keep things simple and make a cocktail that's easy to put together when you're entertaining unexpected guests.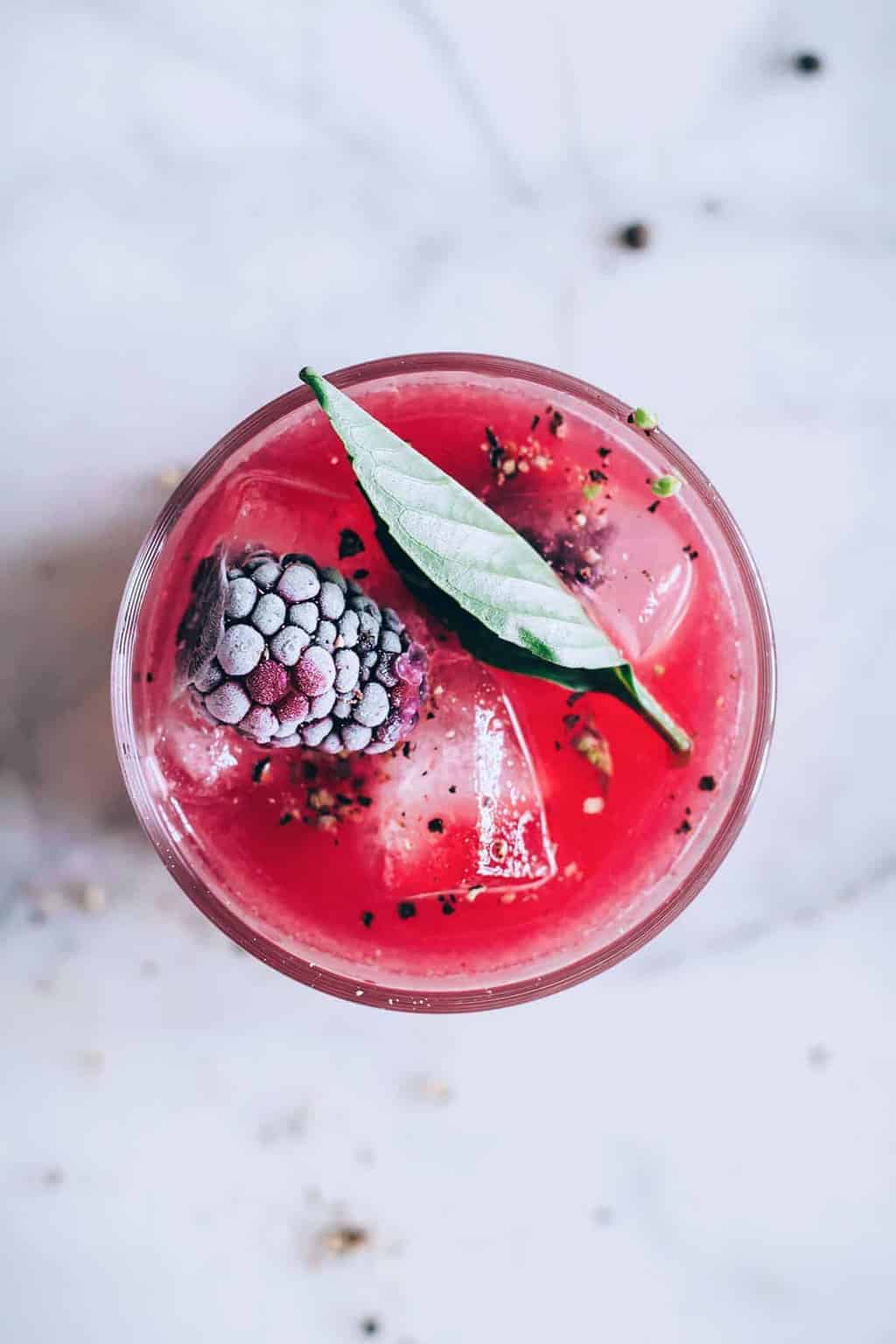 If you're wondering why I've chosen the grapefruit and blackberry combination, it's very easy. I love using fresh seasonal fruits and blackberries are among my favorites. Their sweet and sour taste combines perfectly with the bitterness of grapefruit, and only a very small amount of honey is required to balance things if you have a sweet tooth. Basil is a great pairing for blackberries, creating a summery combo, but if you have other leftover herbs on hand, try experimenting with different combinations.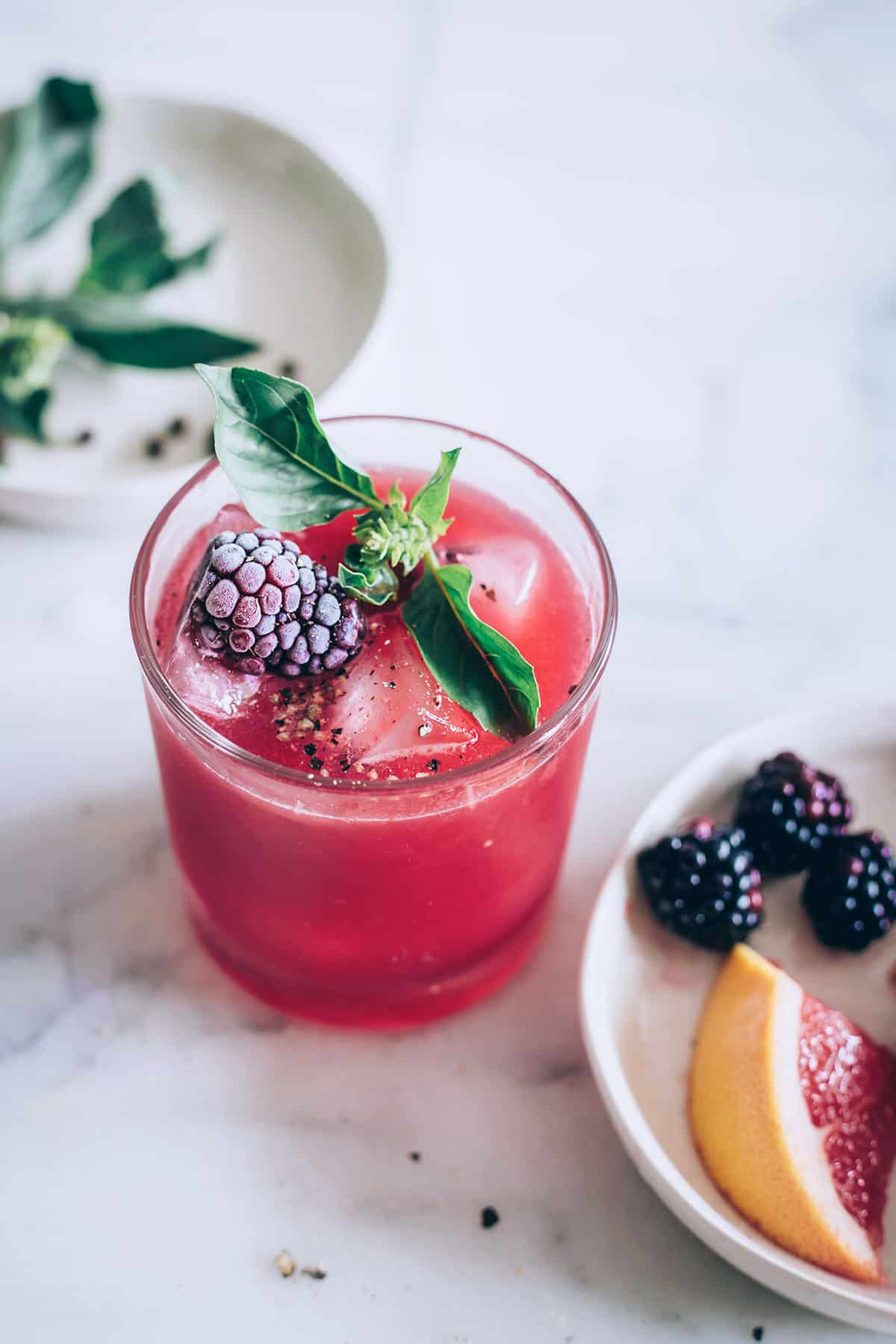 To make the presentation more appealing, you can freeze some blackberries with water in your freezer ice tray and add them to the serving glasses. They will slowly melt and add more sweetness and color to the cocktail.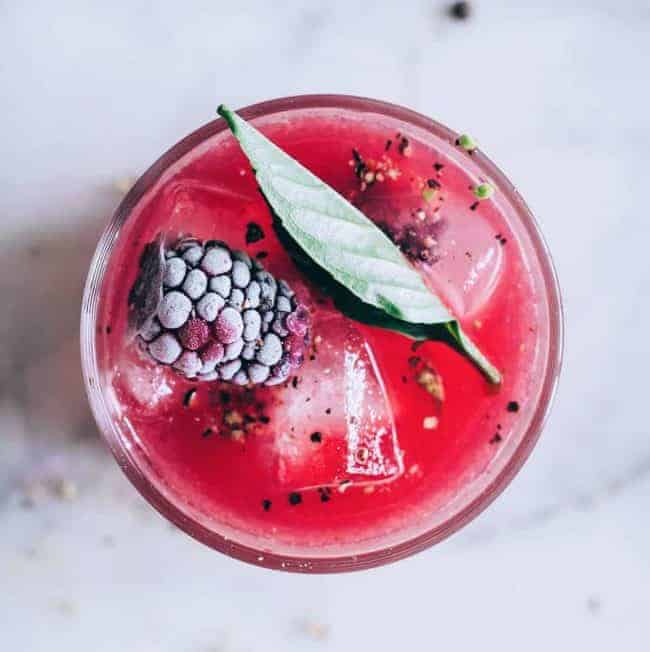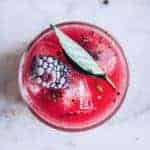 Print Recipe
Blackberry Black Pepper Cocktail
Ingredients
1/2

cup

blackberries

1

grapefruit

peeled

1

teaspoon

raw honey

1/2

cup

soda water

4

black peppercorns

2

fresh basil leaves

2

ounces

vodka

Ice cubes

for serving
Instructions
Add blackberries, grapefruit, basil and honey to the blender and pulse to obtain a smoothie.

Use a fine mash sieve to remove the seeds, leaves and unwanted fruits chunks.

Add the fruit mixture, vodka and some ice cubes into a shaker and shake vigorously to chill.

Divide ice cubes into the serving glasses and evenly divide the vodka cocktail, then evenly pour soda.

Grind the peppercorns over the top and serve garnished with basil leaves.
11