If your idea of bloat-busting smoothies involves cucumber, parsley, and lemon concoctions you have to hold your nose to choke down, I have good news for you: these three smoothies are not like that! They're made with lots of fresh fruit, coffee, and even chocolate, so they taste good while helping banish bloat.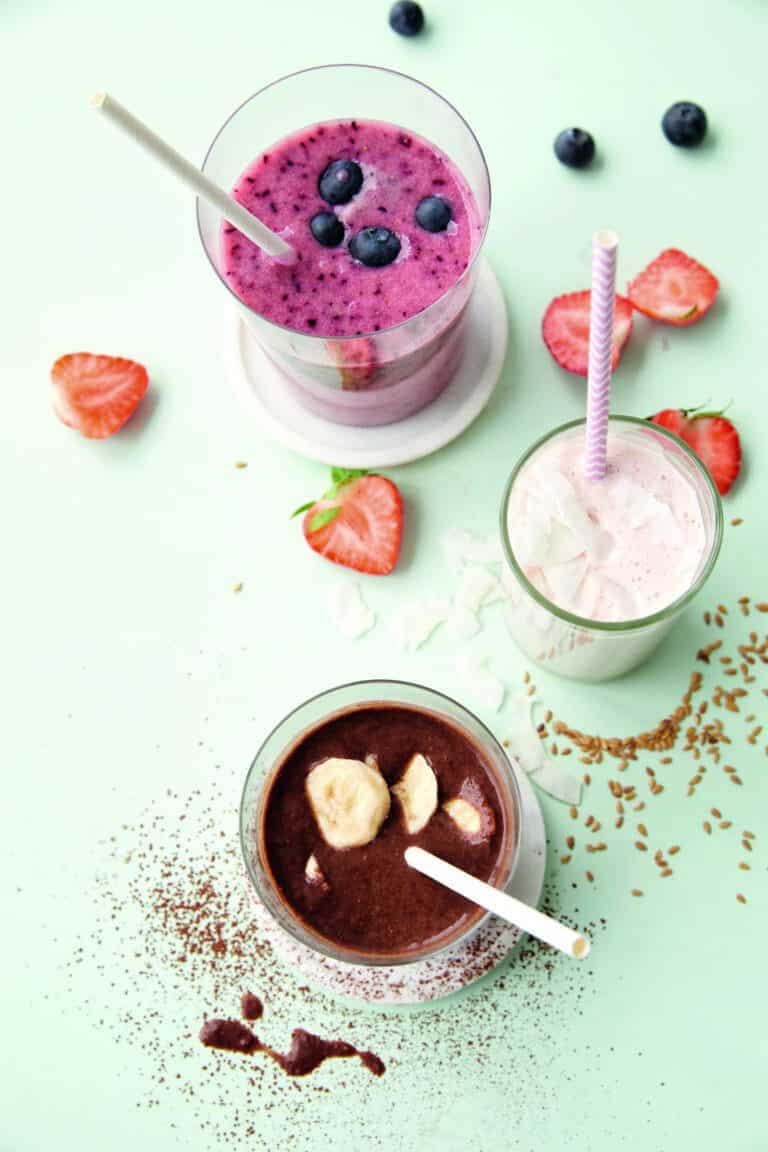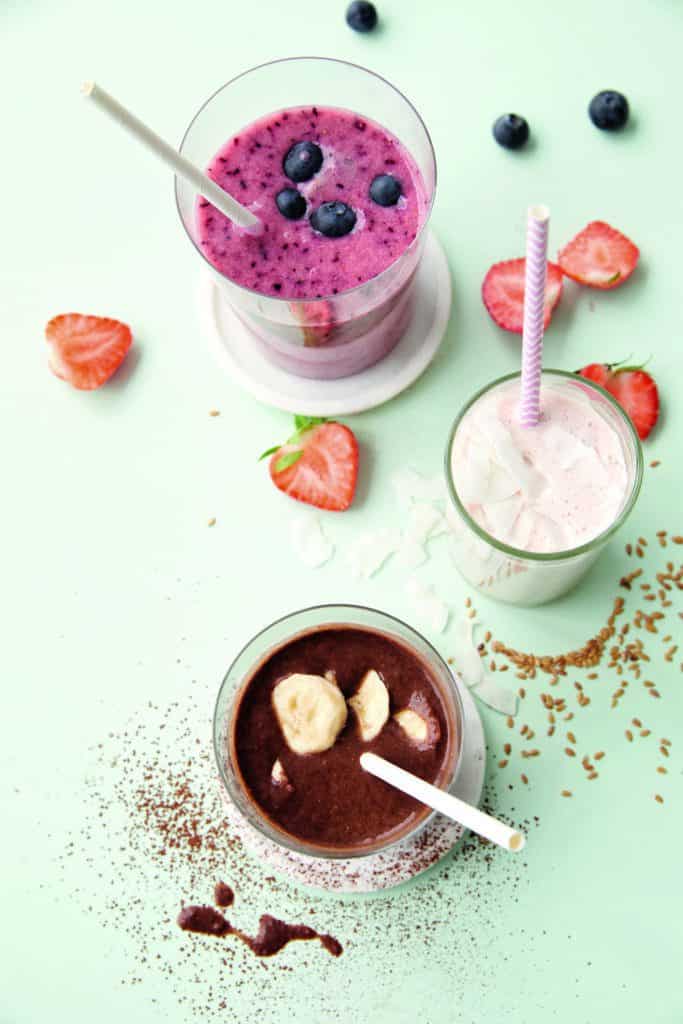 Recipes that taste good while alleviating bloating is kind of the idea behind Maeve Madden's Beat Your Bloat. If bloating is a recurring issue for you, this is a book worth picking up. It's full of tips and simple exercises that promote better digestive health, along with plenty of mouthwatering recipes. Colorful salads, flavor-packed curries, and, of course, delicious smoothies, are just a few of the ideas included in the book.
Purchase Beat Your Bloat: Recipes and exercise to promote digestive health by Maeve Madden on Amazon.
berrly legal
This combo of ingredients makes a perfectly smooth-tasting smoothie. I sometimes replace the strawberries with raspberries to give it a bit more zing. Pineapple creates a tropical, smooth and creamy base.
Add all the ingredients to a blender and blitz until smooth. Pour into two glasses and enjoy.
serves 2
200g pineapple, roughly chopped
200g blueberries
75g strawberries, hulled
½ medium banana, roughly chopped
250ml nut milk, such as almond milk
dan-delion
Getting to the gym can sometimes be the hardest part of the workout. Need a pre-workout smoothie to pep you up? Then it's time to Dan-delion. Not only is this sweet and flavoursome, the added coffee gives you that caffeine kick, too. Drink it, then crush it.
Add all the ingredients to a blender and blitz until smooth. Pour into two glasses and enjoy.
serves 2
250ml strong coffee
½ banana, chopped
30g gluten-free rolled oats
1 teaspoon raw organic cacao powder
1 tablespoon flaxseed
⅛ teaspoon ground cinnamon
250ml nut milk, such as almond
1 teaspoon maca powder
¼ teaspoon stevia or raw organic vanilla
the cure
Popping bottles or you've had one gin and slimline tonic too many? Don't worry, I come bearing good news. This is one nutritious, smooth formula to help boost your body and mind. 
So refresh and restore with this green and citrus combo.
serves 2
250ml coconut water 

75g pineapple chunks

100g spinach

1 banana, roughly chopped
1 teaspoon maca powder
½ teaspoon camu camu powder
Recipes reprinted with permission from Beat Your Bloat by Maeve Madden; Kyle Books, 2018
55