For the longest time, I was one of those people with an iron gut. No food allergies, no intolerances; I could eat pretty much anything and still feel great. One of the fascinating things about the human body, though, is how it evolves and changes over time.
Sadly, my iron gut seems to be a thing of the past, with digestive discomfort rearing its ugly head with increasing frequency. The most common symptom I'm experiencing is bloating, which may sound mild, but it's often extremely uncomfortable, to the point that I can barely function. I've found myself curled up in a fetal position after a simple meal one too many times, so I've been trying to get to the bottom of what's causing this.
The frustrating part of it all is how difficult it can be to pinpoint what exactly is causing digestive discomfort, as anyone who has experienced these kinds of symptoms can attest to. I'll eat a cheese sandwich and instantly experience such extreme bloating I'll think, aha! It must be wheat or dairy! But then I'll eat the same cheese sandwich the next several days in a row with no symptoms whatsoever.
So, what are the most common causes of gas and bloating, and more importantly, what can you do about it? Let's break it down.
What is bloating?
Bloating is a symptom of a buildup of gas in your digestive tract, and there are two ways it can get there; either you ingest it, or it's created in your gut. Ingesting gas could be from drinking carbonated beverages (all those little bubbles are gas!), or swallowing a lot of air as you eat or drink. Sometimes this can be a result of eating to fast, or being a gulper – where you take a drink of water or tea with a big gulp of air. Talking while you're eating can also lead to swallowing excess air, as can chewing gum.
Ingested gas is fairly easy to fix. Cut out the carbonated beverages, chew your food slowly and thoroughly, and try to focus on your meal rather than having a conversation.
The gas that's created in your digestive tract is another story. This is typically the result of food being broken down as it passes through the various parts of your gut. When it reaches your intestine, bacteria – both friendly and not – get their turn to feast.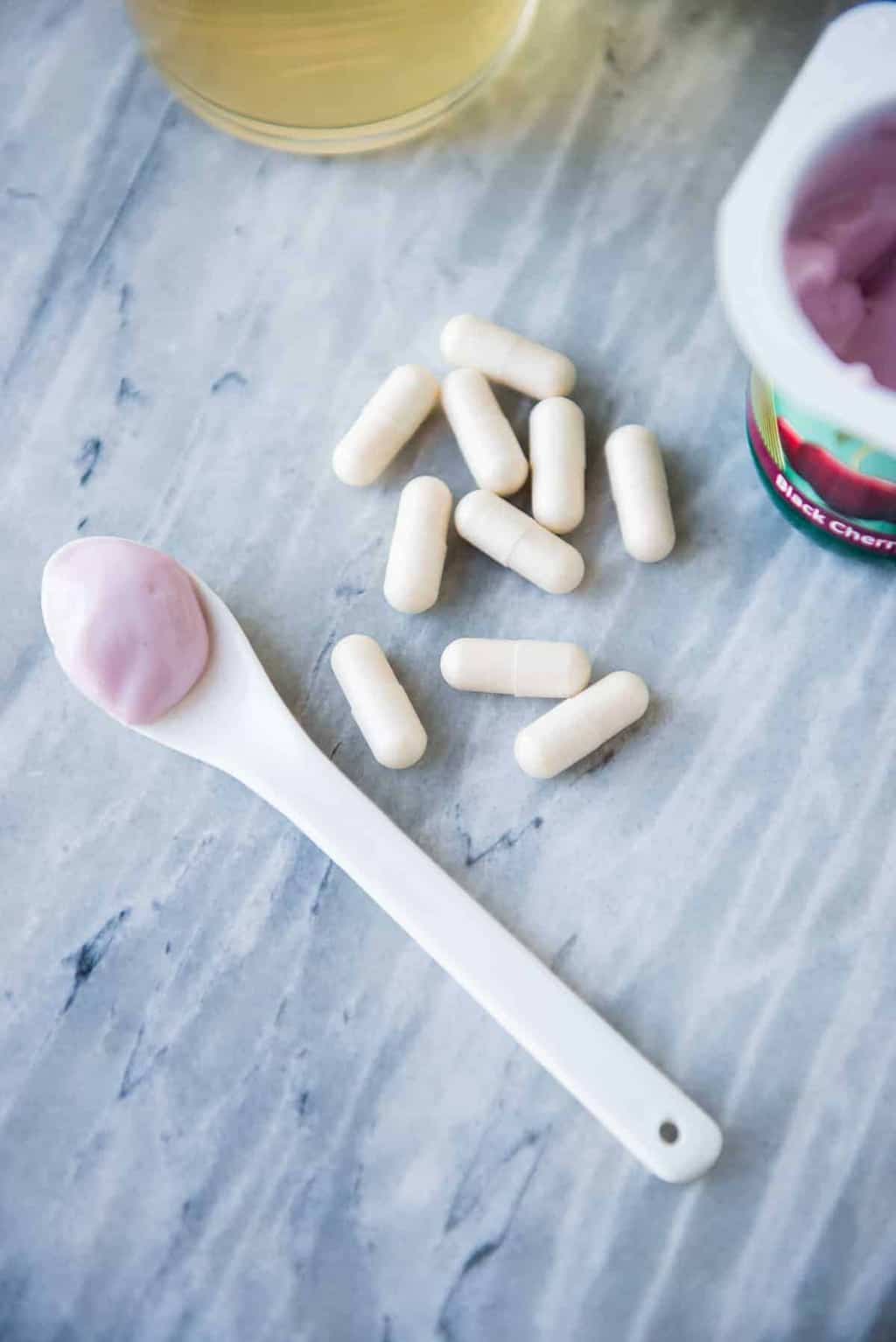 The Probiotic Connection
Gas is very often the byproduct of bacterial digestion. Usually this is a good thing, but sometimes the balance of good to bad bacteria in the gut gets out of whack, say if you've been sick or taking antibiotics, suffering from inflammation, or experiencing poor digestion such as constipation, it can allow for an overgrowth of abnormal bacteria in the gut.
In this case, introducing a probiotic supplement or eating foods rich in probiotics, such as sauerkraut and other lacto-fermented vegetables, can be helpful. Be prepared that this isn't an overnight fix, however. It takes time for probiotics to help repopulate your gut with friendly bacteria.
Even when you do have a good amount of gut-friendly bacteria taking up residence in your digestive system, uncomfortable gas and bloating can still occur. More often than not this is the result of high-fiber foods and indigestible carbohydrates called FODMAPs.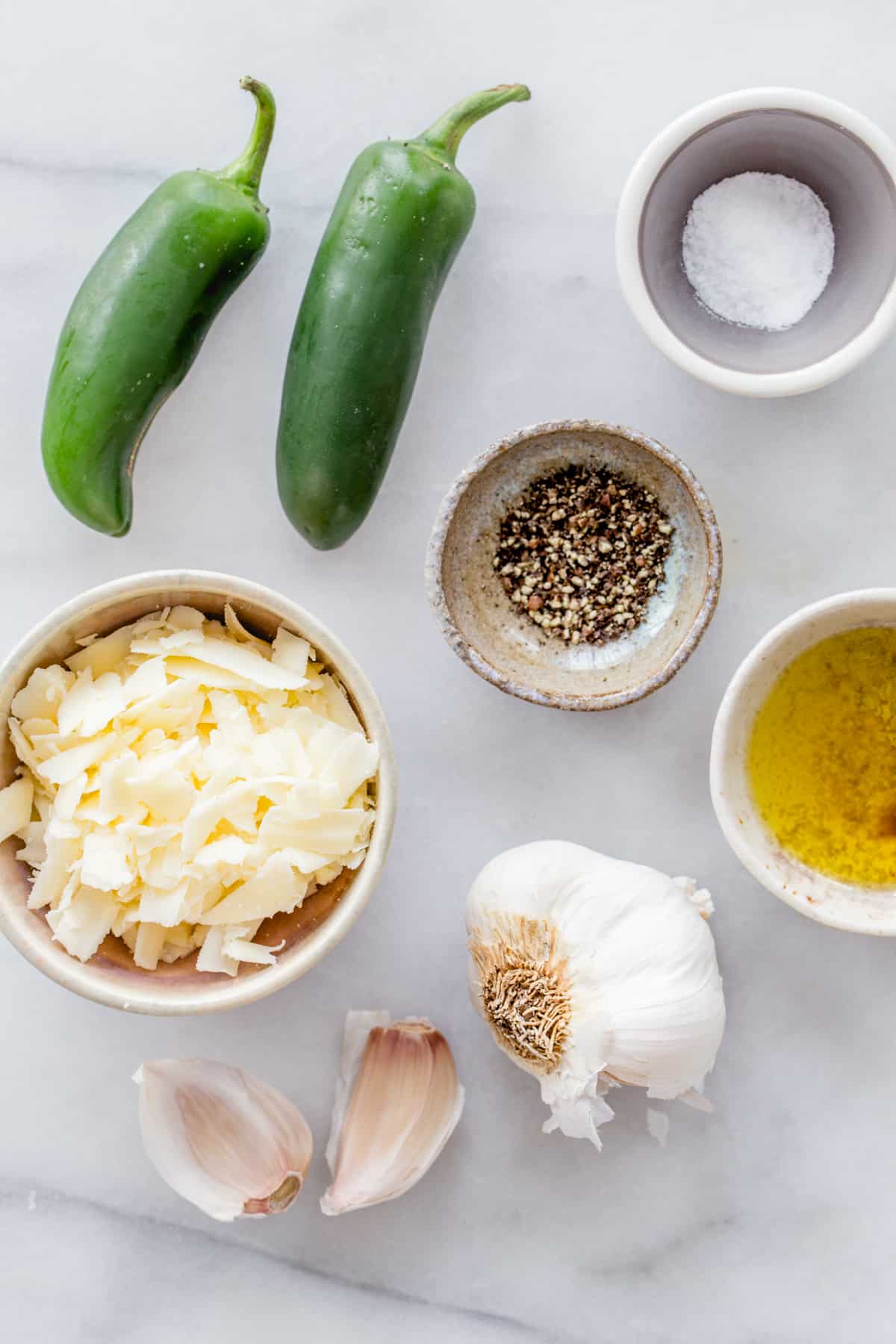 FODMAP Sensitivity
FODMAPs are in many very common foods such as dairy, grains, beans, legumes, and many fruits and vegetables, including onions and garlic. They're not unhealthy, but many people have difficulty digesting the carbohydrates found in these foods. If the undigested sugars (carbohydrates) make their way to your small intestine, the bacteria living there will feed on them and cause a sort of fermentation, resulting in gas and bloating.
FODMAP sensitivity can be difficult to diagnose since they are found in such a wide variety of foods. The best way to determine whether this is indeed causing you troubles is to try a FODMAP elimination diet, reintroducing foods one at a time to pinpoint what the problem is.
FODY, a brand that remakes traditionally high FODMAP foods into low FODMAP versions, has a good list of low FODMAP staples for an elimination diet on their website. A friend of mine did this after years of digestive discomfort (putting it lightly) and an ever increasing list of foods she was sensitive to, only to discover there was a lone trigger: onions.
Other Causes + Solutions for Bloating
Sugar alcohols such as xylitol and erythritol are popular sugar substitutes, but these too are common causes of digestive discomfort since the sugars are undigestible and cause fermentation in the gut.
Exercise (or lack thereof) can also be attributed to bloating. Try going for a 15-minute walk after meals to help your digestive tract get moving, and get the blood supply that it needs. Many yoga poses, such as downward dog and some gentle twists can also help to alleviate gas and get it moving through the system.
Many people who struggle with bloating swear by smaller meals, and this makes good sense. It may be better to eat four smaller meals per day rather than three big ones, to give your digestive system a chance to move smaller amounts of food.
Along these same lines, many people find some relief with intermittent fasting. Digestion consumes a LOT of your body's resources, and giving it a bit of a break can allow things to get back into balance. For a long time, whenever I experienced digestive discomfort my protocol was to throw food at it. Once I tried out intermittent fasting I learned that I had been confusing feeling hungry with feeling unwell, and that my body really benefited from a break.
Hormonal changes such as menstruation and pregnancy can also cause changes to your digestive system. Pregnancy in particular causes your digestion to slow down, so pregnant women are more prone to gas and bloating.
Whatever the cause, you'll need to spend some time and effort to get to the bottom of it. Working with a nutritionist or other healthcare practitioner can be really helpful for creating and executing an elimination diet to pinpoint the cause of your gas and bloating.
Just know you're not alone out there – an estimated 25% of people report that they regularly experience bloating. Hopefully with some investigating and some simple changes to your diet and lifestyle, you'll be able to find some relief.
58