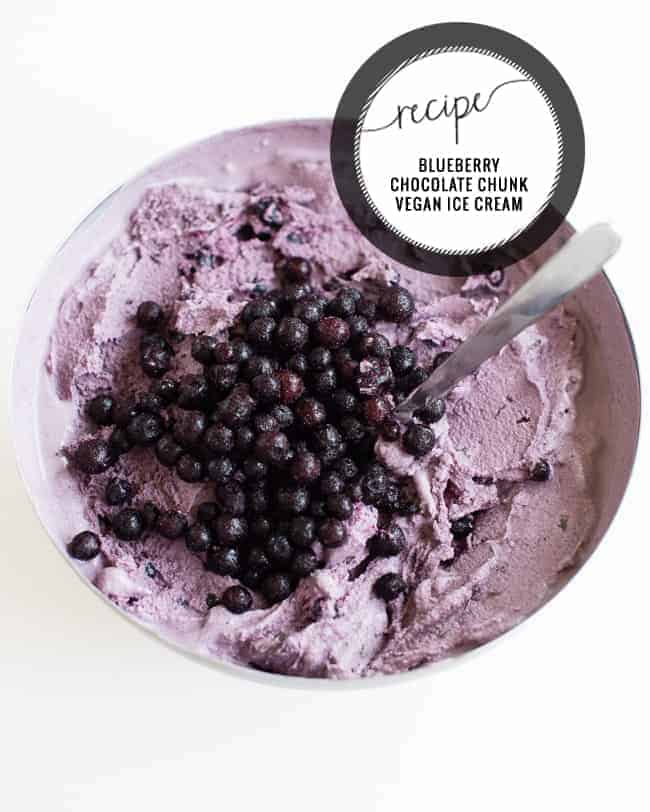 Summer is known as ice cream season around my house. There has been no shortage of ice cream the last few weeks either! I love coming up with new flavors, and my latest obsession is coming up with non-dairy ice cream recipes. Coconut milk makes luxurious ice cream. It's every bit as rich as traditional dairy ice cream, but with light coconut flavor to boot. This Blueberry Chocolate Chunk Vegan Ice Cream will surprise you–in a good way!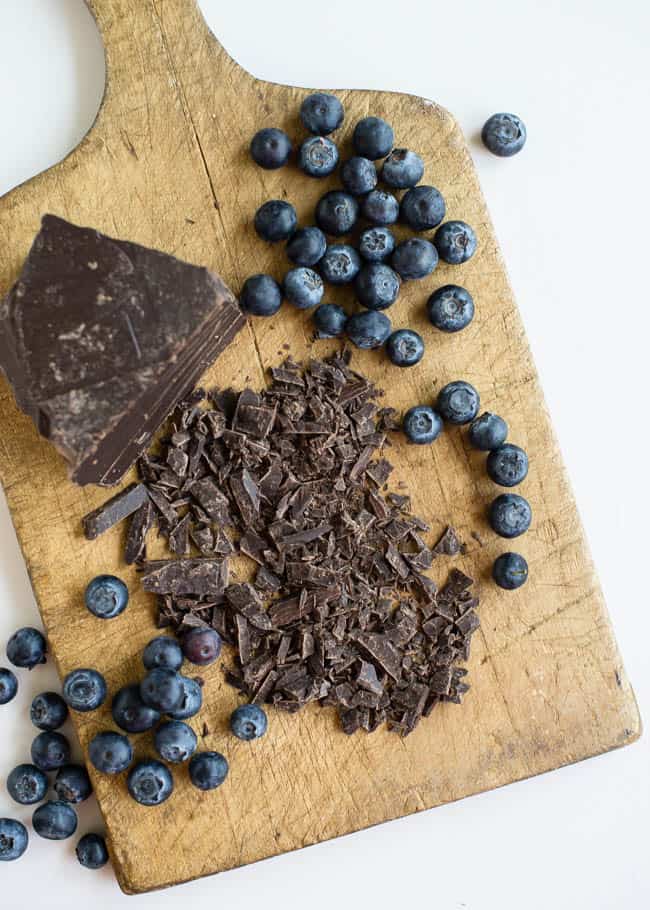 Blueberry Chocolate Chunk Vegan Ice Cream
While I like to use blueberries for this, you can use any kind of berry, or even cherries, for this. I really like blueberries with chocolate – it's a magical combination. But strawberries would another obvious choice if blueberries aren't your thing.
This ice cream is incredibly easy to make and all you really need is a blender (although an ice cream maker definitely comes in handy.) I've included directions in case you don't have an ice cream maker. And in case you're sensitive to dairy, coconut cream is a wonderful substitute for heavy cream. Feel free to tweak this recipe however you like depending on your tastes, preference and food allergies.
Although this ice cream might look icy in appearance, trust me when I say that it doesn't taste the least bit icy. It's 100% rich and creamy, just like you would expect ice cream to be. I added a few tablespoons of cocoa powder to the ice cream base to give the ice cream itself a little hint of chocolate. The blueberries are ever so tart, which matches perfectly with the deep flavor of the bittersweet chocolate chunks.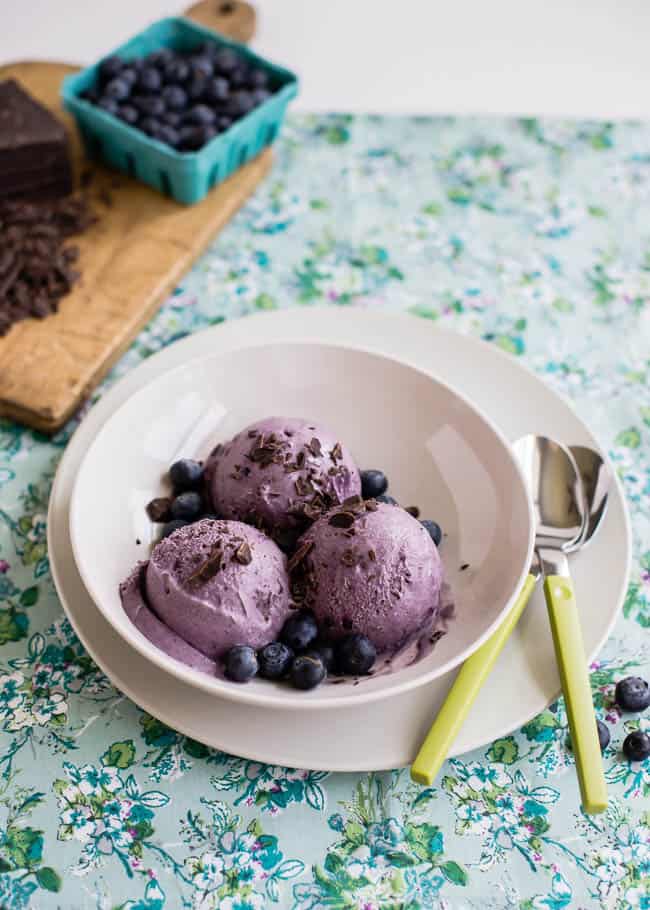 To make ice cream without an ice cream maker, start by placing a freezer-safe bowl or pan in the freezer. Blend the ingredients in a blender as per the instructions below, then transfer the mixture to your frozen bowl. Stick it back in the freezer for 30 minutes to let the mixture solidify a bit. Once it's looking a bit icy, take it out and use an electric beater to break up the ice crystals and give it a smooth, ice cream-like consistency. Continue freezing and beating the mixture every 30 minutes or so until it's firmly frozen and looks just ice cream. You might have to do this about 4-5 times depending on the temperature of your freezer.
Transfer the ice cream to a lidded tupperware container and store in the freezer until ready to eat.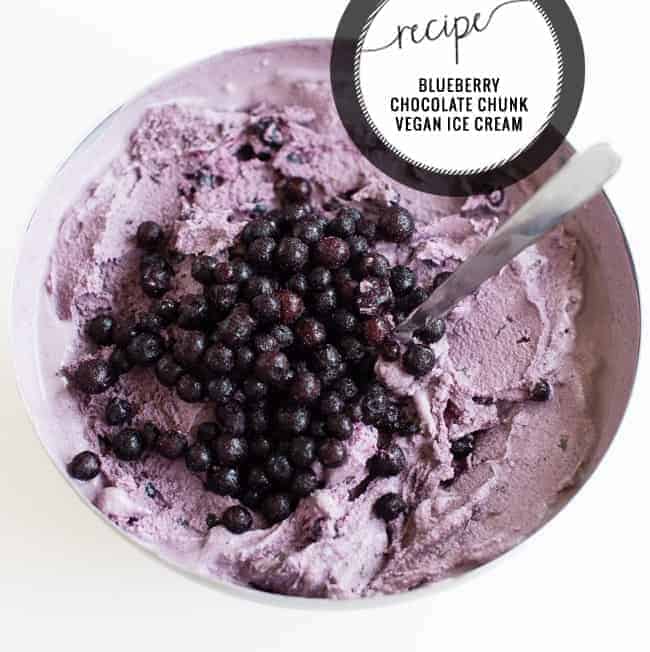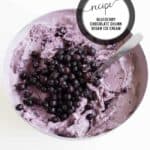 Print Recipe
Non-Dairy Blueberry Chocolate Chunk Ice Cream
Coconut milk, blueberries and chocolate combine to make a dessert as decadent as the real thing.
Ingredients
3

cups

coconut milk

1

cup

blueberries

3/4

cup

evaporated cane juice

2

Tablespoons

good quality cocoa powder

2

teaspoons

vanilla extract

1/2

cup

bittersweet chocolate chunks or shavings
Instructions
Place coconut milk, blueberries, cane juice, cocoa powder, and vanilla extract into a blender. Puree until smooth. It will be thick and creamy. Pour into an ice cream maker and churn according to manufacturer's directions.

Transfer to an airtight, freezer-proof container and fold in the chocolate chunks. Freeze until firm enough to scoop.

Make about 1 quart of ice cream
5