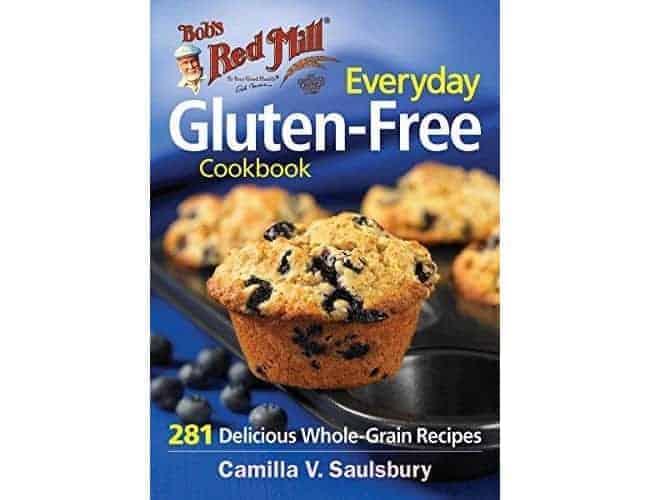 There are many gluten-free cookbooks out there, but this is not your regular one. Bob's Red Mill® Everyday Gluten-Free Cookbook: 281 Delicious Whole-Grain Recipes doesn't use refined flours or sugars, xantham gums or any other non-nutritious fillers for its recipes.
Camilla Saulsbury, an award-winning recipe developer and bestselling author, has created 281 recipes that showcase the health benefits of a gluten-free diet, with recipes that are immensely delicious and creative. And Camilla's recipes can be enjoyed throughout the day — from satisfying breakfasts to evening dinners. These sublime recipes are proof positive that good taste and gluten-free options are not mutually exclusive.
This book showcases the breadth, depth and versatility of Bob's Red Mill's gluten-free grains. More people than ever before are seeking ways to cut back on gluten or completely eliminate it from their diet, whether because of celiac disease, an array of allergies or a variety of other health reasons. And one of the simplest and most delicious ways to make the transition to a gluten-free diet is not to eliminate all grains, but rather to embrace the wealth of ancient grains that are naturally gluten-free.
Bob's Red Mill Gluten-Free Book Giveaway
1 lucky winner will win a copy of this cookbook, with hundreds of wonderful ideas for whole-grain living. As the number one supplier of consumer whole grains in North America, Bob's Red Mill is the perfect source for whole-grain and gluten-free living.
0