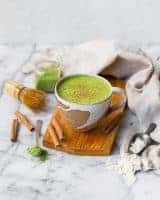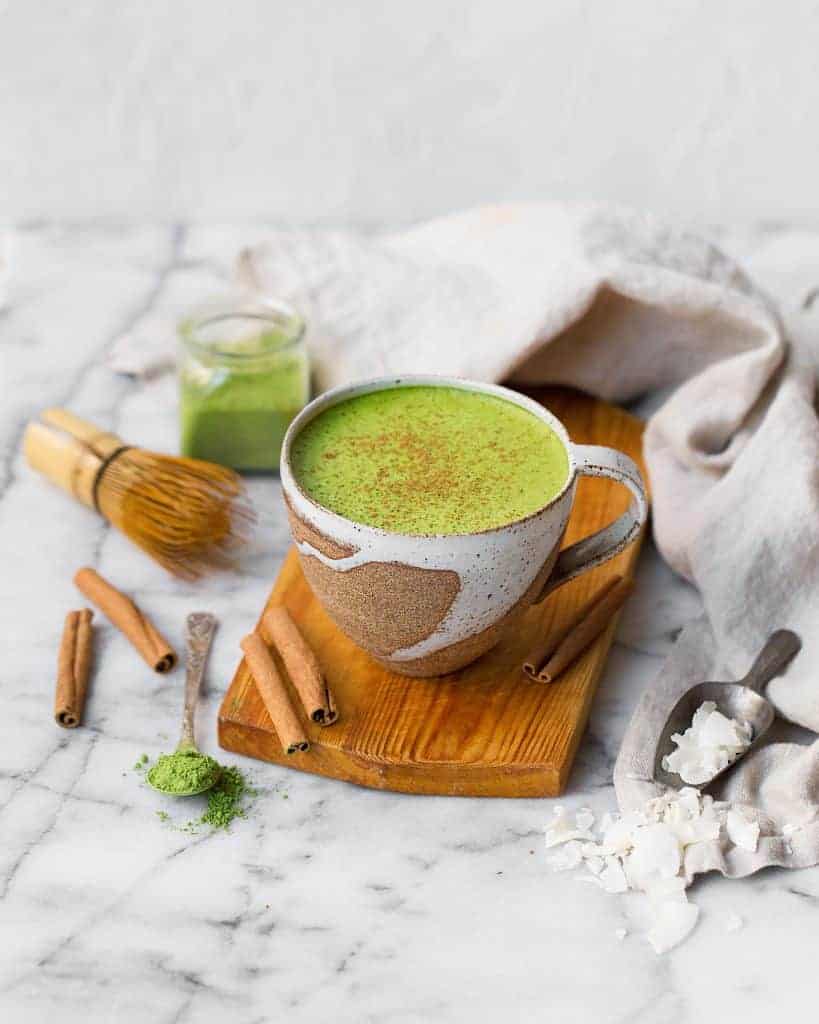 Bone Broth Matcha Latte
Ingredients
1 heaping teaspoon matcha powder
2 ounces hot water (about 170ºF)
1/2 cup favorite non dairy milk, heated
1 cup chicken bone broth, heated
1 tablespoon coconut butter
1 - 1 1/2 teaspoons honey to sweeten (optional)
Instructions
First, measure out 1 heaping teaspoon of matcha powder and sift it through a strainer and directly into your blender (I use a Vitamix). This removes clumps.
Next, add your near-boiling water (roughly 170ºF!)
Add milk and broth to the blender.
Add coconut butter and honey, if using.
Secure the top of your blender well, and blend on low-medium for about 2 minutes.
Pour into a mug and enjoy!
Recipe by Hello Glow at https://helloglow.co/bone-broth-matcha-latte/