Okay, we won't make you wait for it: it's bone broth.
We're huge fans of collagen supplementation here on Hello Glow. Whether you get it from a powder, from gelatin, or from bone broth, we've seen its benefits first-hand: stronger hair and nails, skin that feels firmer, better gut health and less joint pain. Of course, it's something you need to incorporate into your diet regularly, not just here and there, so it helps to have a variety of recipes and ideas in your back pocket to rely upon.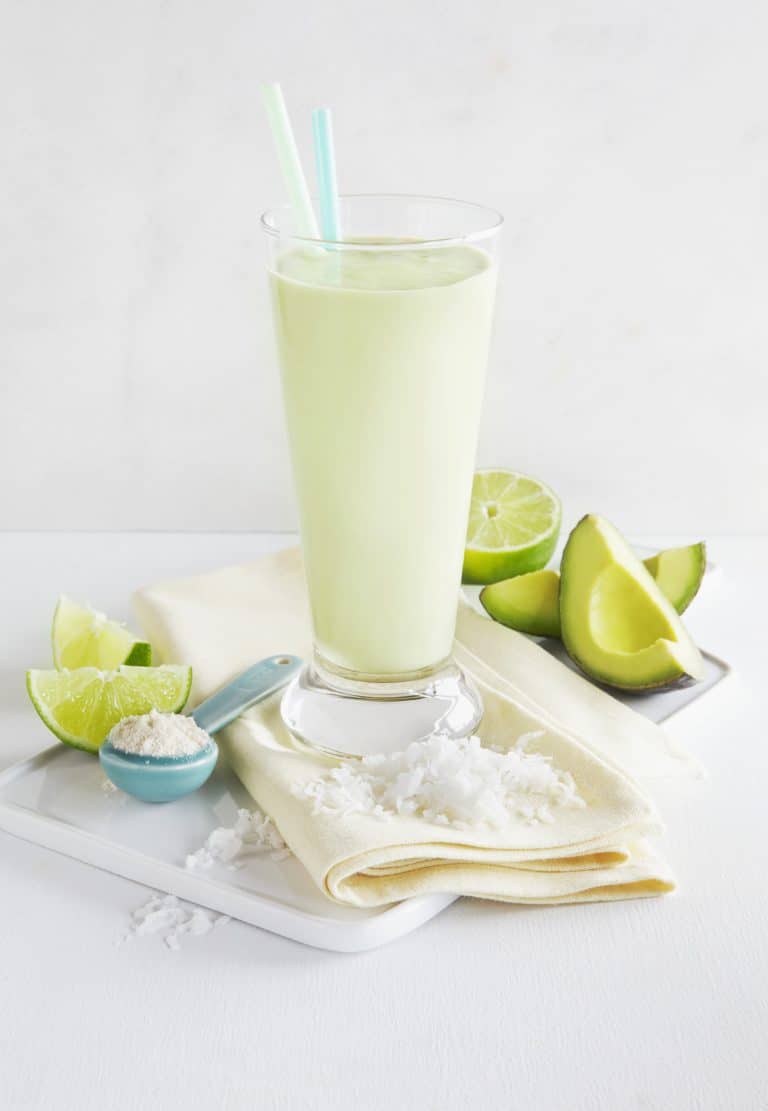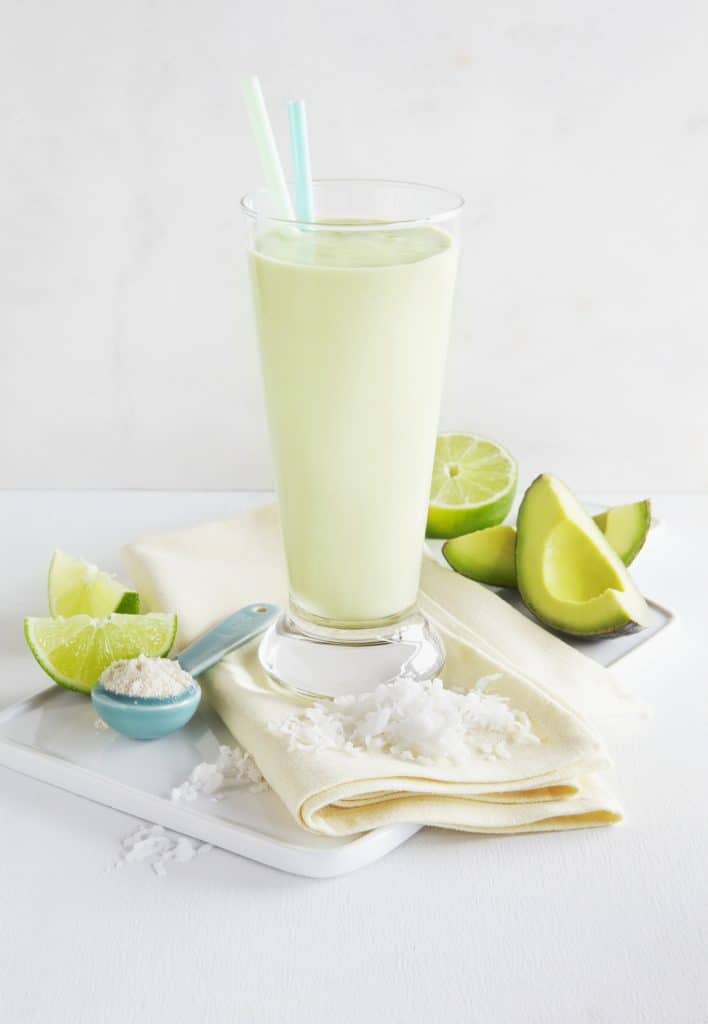 It might seem strange to add bone broth to a smoothie, but bone broth smoothie recipes are trending for a reason: they taste good! This smoothie from The 7-Day Bone Broth Diet Plan by Meredith Cochran doesn't attempt to mask the bone broth flavor with heaps of sugar and fruit, so it's great for keto and other low-carb diets.
Put the Lime in the Coconut Smoothie
Ingredients
8

ounces

Chicken Bone Broth

like Osso Good

1/4

cup

cup coconut milk

liquid

2

tablespoons

coconut cream

the stiff part that separates in the coconut milk can

Juice of 1⁄2 lime

Pinch

Celtic sea salt

Cilantro leaves

chopped
Instructions
In a small saucepan over medium heat, warm the broth until it just begins to bubble.

Combine all the ingredients in a blender and blend until well mixed. Garnish with cilantro and serve immediately.
Notes
If you'd prefer to skip the bone broth, go ahead and use a collagen supplement instead.
68