Ready to start your journey to minimalism? Throw everything out!
Just kidding. There's an art to mindfully reducing the clutter in our everyday lives, and luckily, many great books have been written on the topic. Below you'll find our favorites, on topics such as how to minimize your wardrobe to maximize your style, how to organize your home in order to feel stress-free inside of it, or how to get rid of objects without regrets. And speaking of books, you might want to check out our favorite natural living books, too.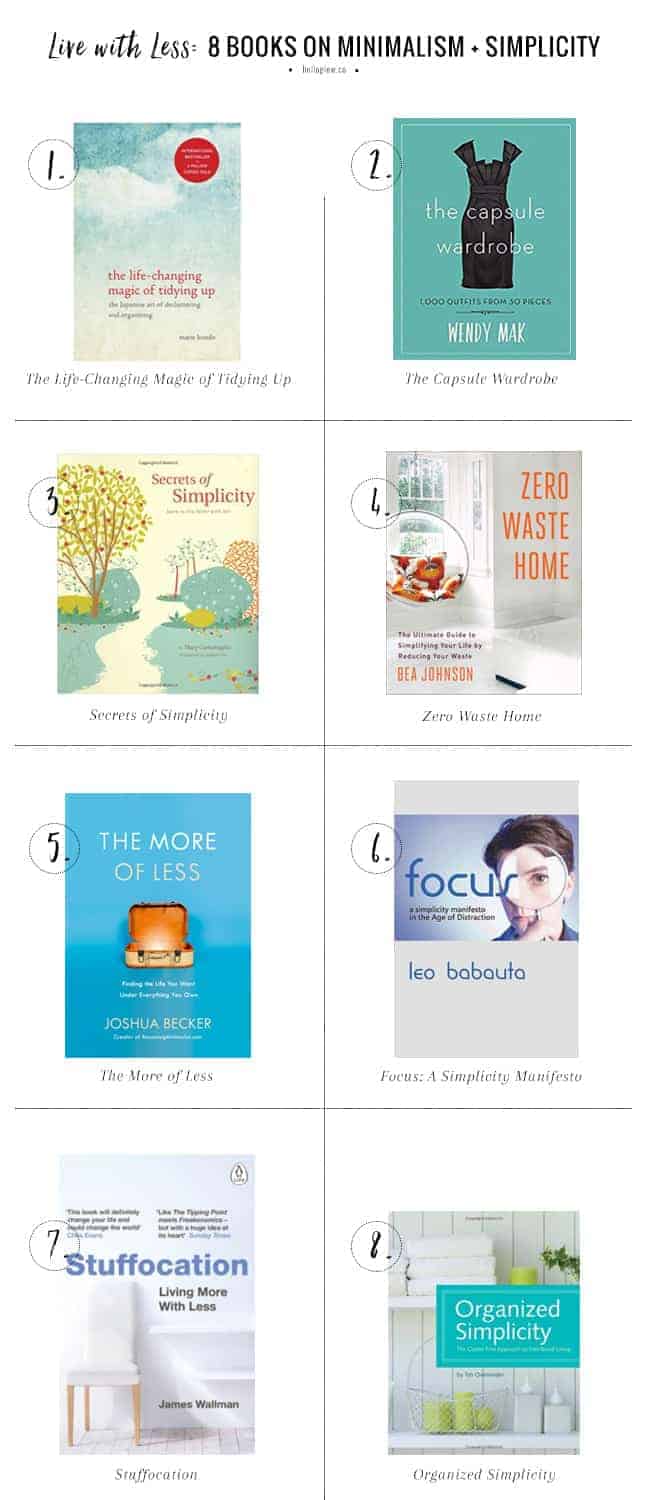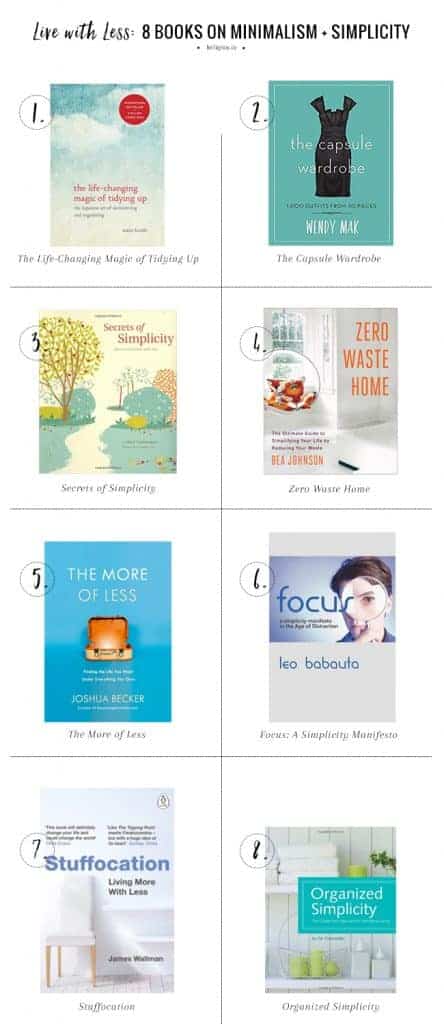 The Life-Changing Magic of Tidying Up by Marie Kondo // We all need to start somewhere, and Marie Kondo's book is where most of us do. Declutter and breathe easily with these popular Japanese tidying up techniques.
The Capsule Wardrobe by Wendy Mak // An overflowing closet has never made it easier to get dressed in the morning. A 30 piece capsule wardrobe, on the other hand, does it successfully every day!
Secrets of Simplicity by Mary Carlomagno // This interactive journal is a way to discovery and release, to record progress and learn to live simpler in the process.
Zero Waste Home by Bea Johnson // Minimalism is not just the stuff you have, but also the stuff you waste. Free your kitchen and home of waste with the aid of Bea Johnson's famous book.
The More of Less by Joshua Becker // More stuff doesn't make us happier. Less clutter does. "The beauty of minimalism isn't in what it takes away. It's in what it gives."
Focus: A Simplicity Manifesto by Leo Babauta // We're often fighting with a lack of productivity when there are so many distractions all around! Learn how to focus with this 'simplicity manifesto' by Leo Babauta.
Stuffocation by James Wallman // Too much stuff can feel suffocating, whereas living with less translates as living better. Learn how to get rid of everything you don't need with this page-turning guide.
Organized Simplicity by Tsh Oxenreider // Add meaning to your life by removing the mess. Get rid of the stuff that doesn't matter to be able to focus on the meaningful.
5