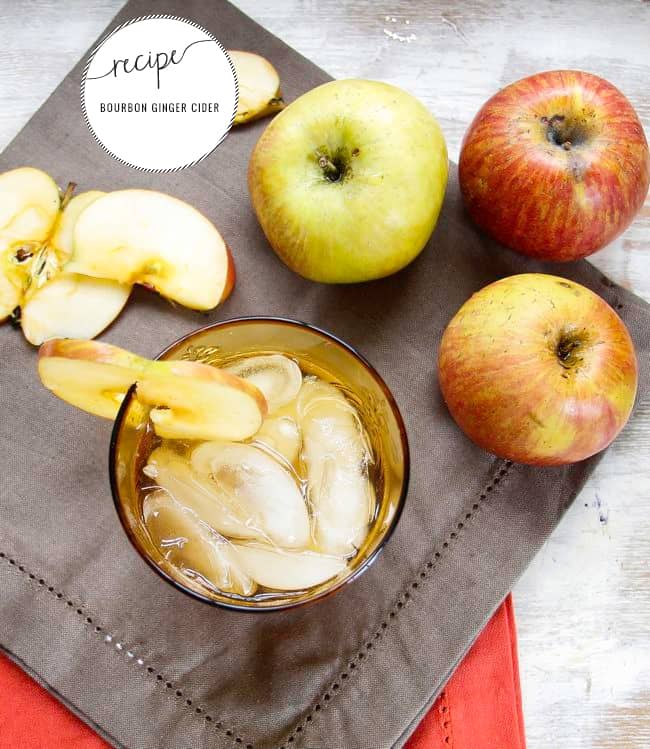 Who else is excited that fall is here?! Let the apple cider and pumpkin spice madness begin! Something comes over bloggers in the fall, and we all go a little craft crazy. But you know what, stores aren't even selling pumpkins yet. And to be totally honest, this gave me major anxiety the other night. How am I supposed to decorate a pumpkin when they aren't even out yet? I can't craft without pumpkins! Where are the darn pumpkins?!?
Fortunately I talked myself down from the pumpkin panic attack and mixed up one of these drinks.
Bourbon Ginger Cider Recipe
In a glass full of ice ad 1/4 cup ginger beer, 1/4 cup apple cider and 1/8 cup bourbon and give it all a stir. Don't bother with a shaker – you'll just have to wash it.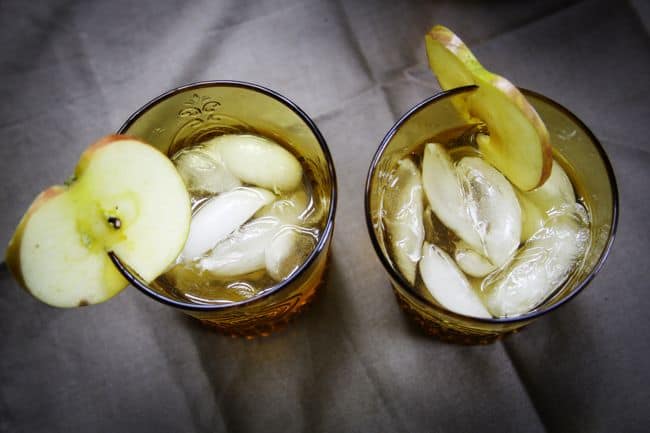 Are you just as excited for fall? Have one of these to tide you over till pumpkin season.
1