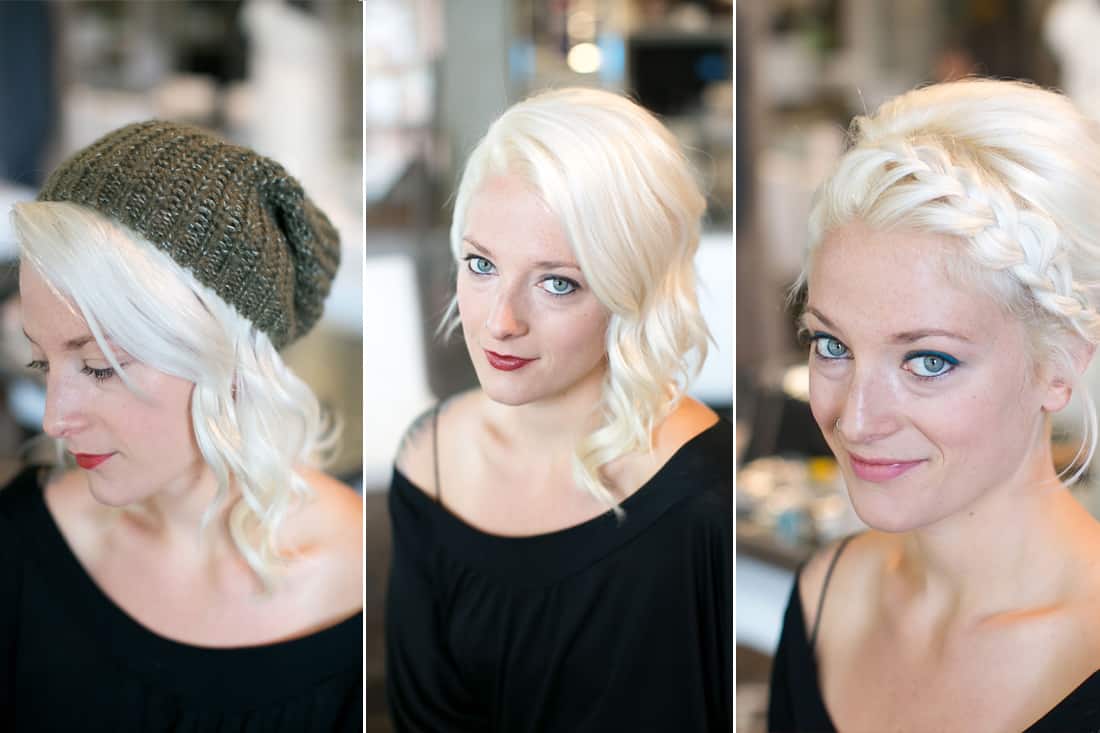 Here's one last completely doable updo in our holiday series with Katie Russo. We've done perfect 2nd day hair and the easiest updo ever with bold red lips! This time we're pairing a trendy braid with a bold cat eye. What makes it fun is the bright teal color. This idea came from a mom friend who consistently rocks bright eyeliner and makes it look amazing. It's just the sort of simple yet bold eye-catching touch a mom needs. Click through for the tutorial!
Braided Updo with Teal Cat Eye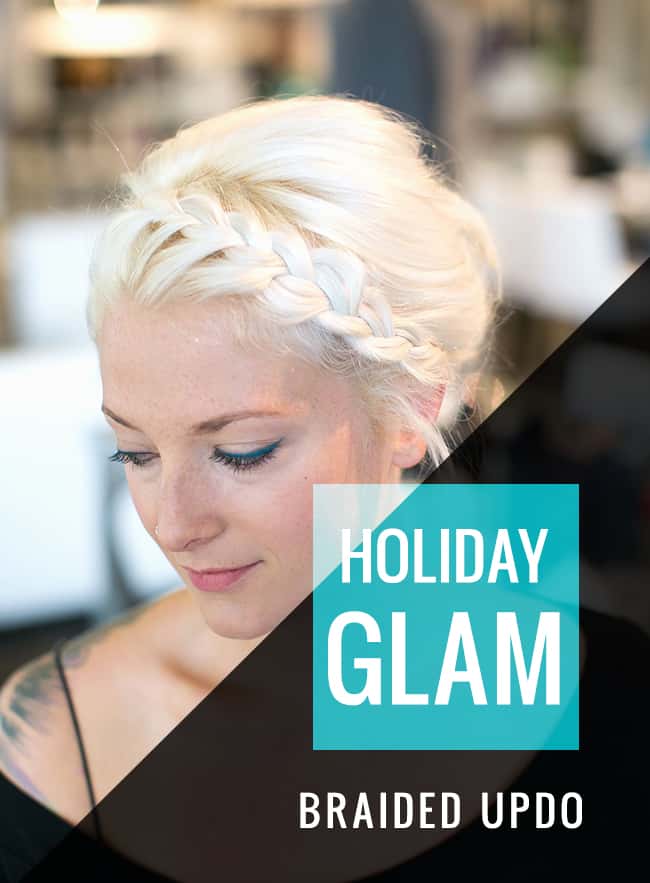 While this hair and makeup combination is holiday party worthy, that doesn't make it difficult to attain. Here is the step by step tutorial for an easy braided updo you're gonna want to repeat year after year: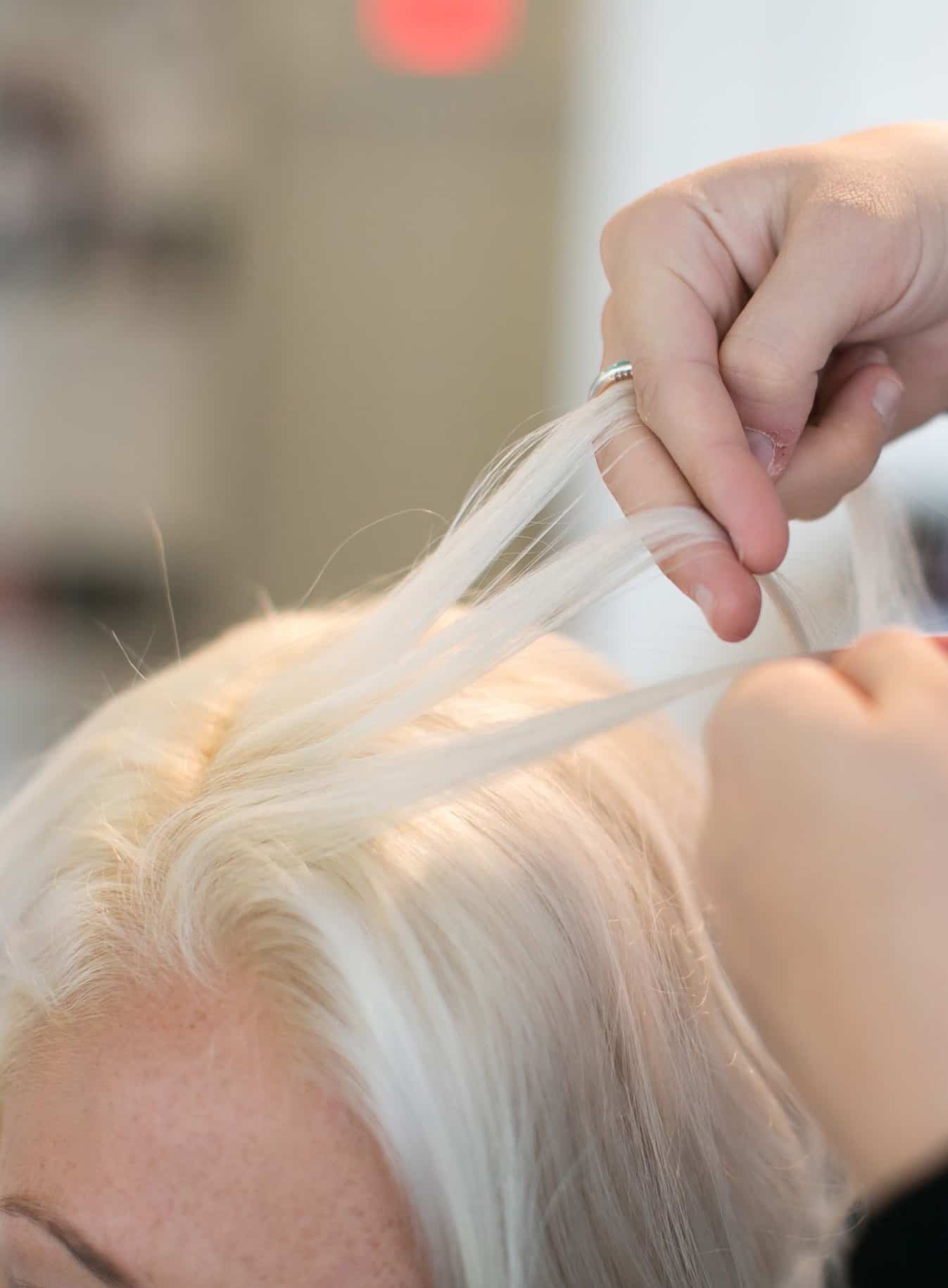 Start at the Part. Make a deep side part and grab 3 small sections of hair along the part line.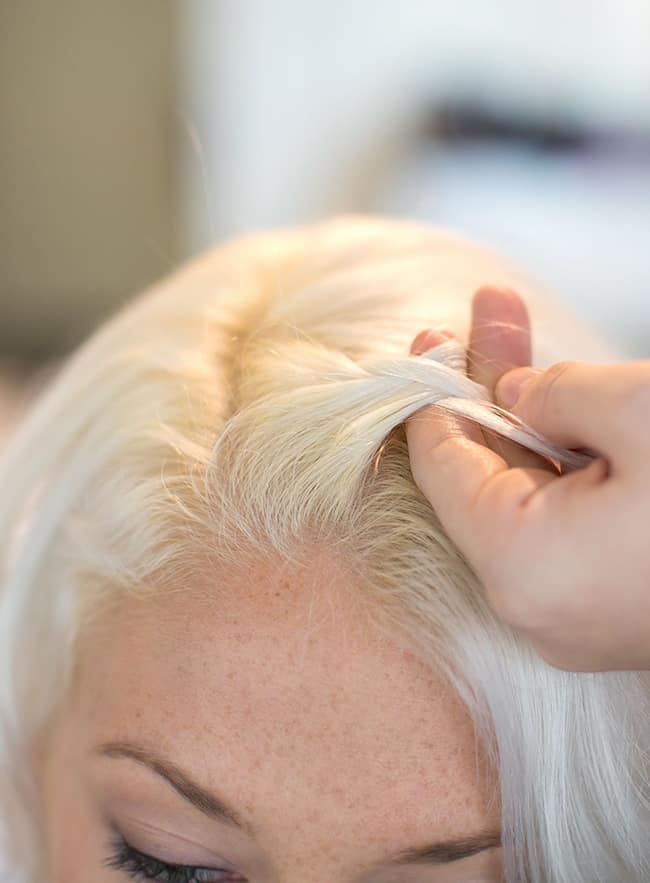 Start Braiding. Do your best to keep the braid tight.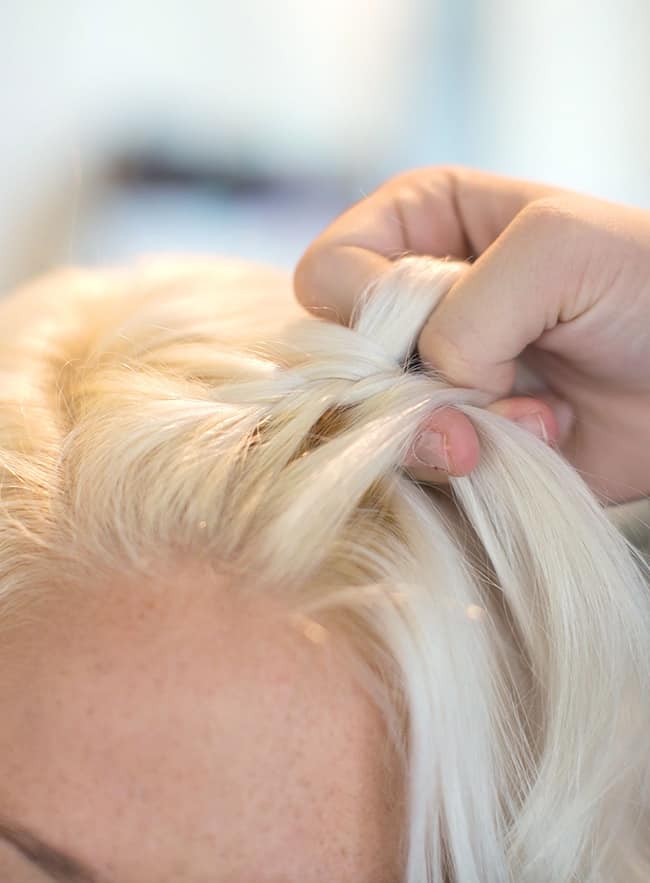 Add Hair to the Braid. Add new pieces of hair as you continue to braid across the forehead.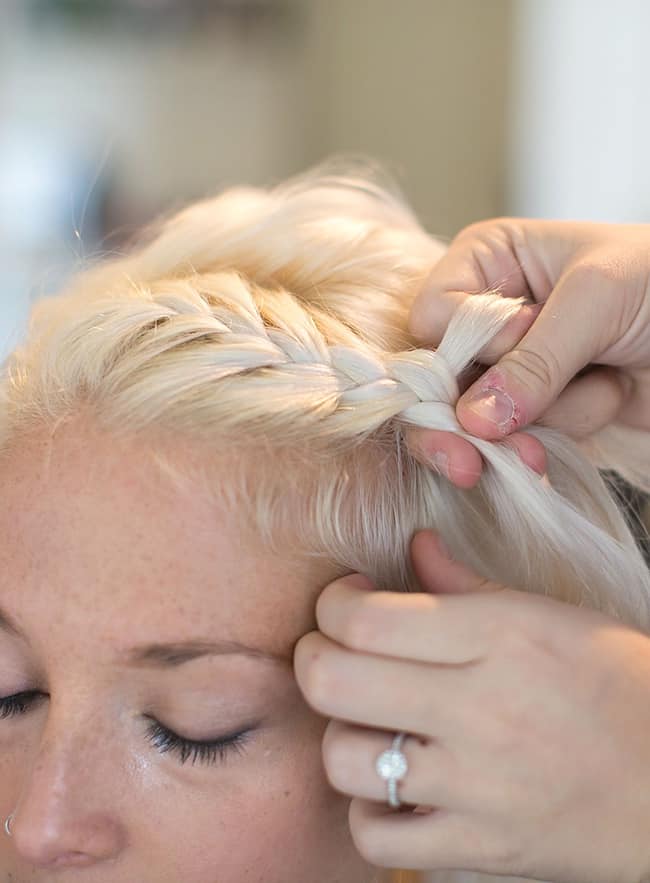 Braid Down to the Ear. Keep adding hair down the side of the head until you get to the ear.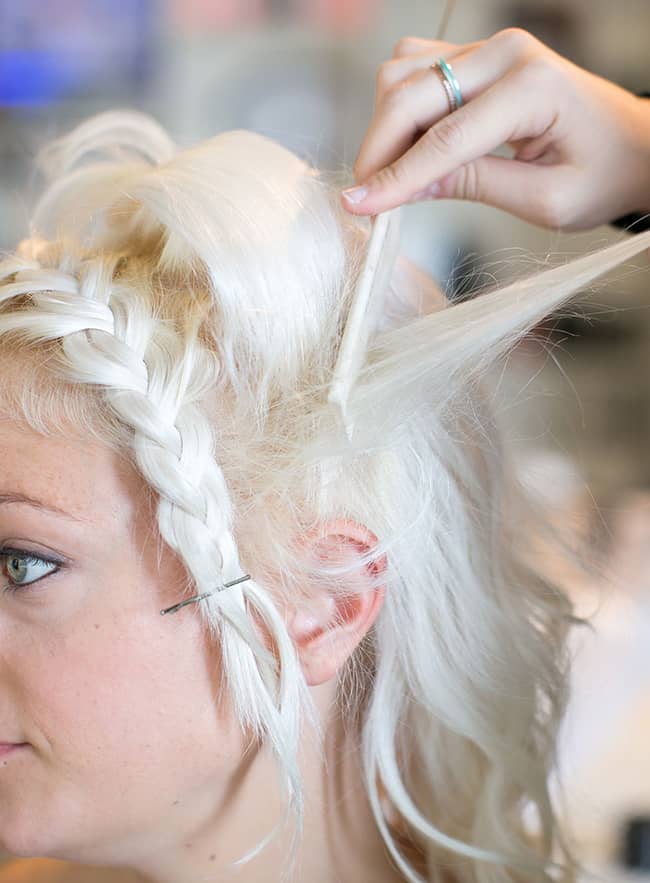 Tease Hair. Secure the braid with a bobby pin while you tease the hair in the back.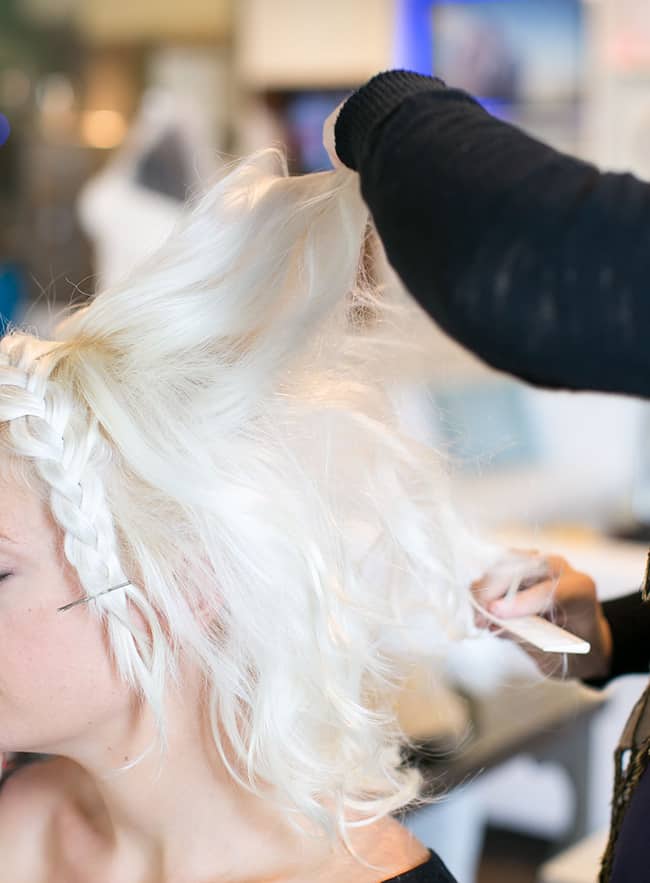 Section the Top Hair. When your hair is big and fluffy section out a piece from the crown.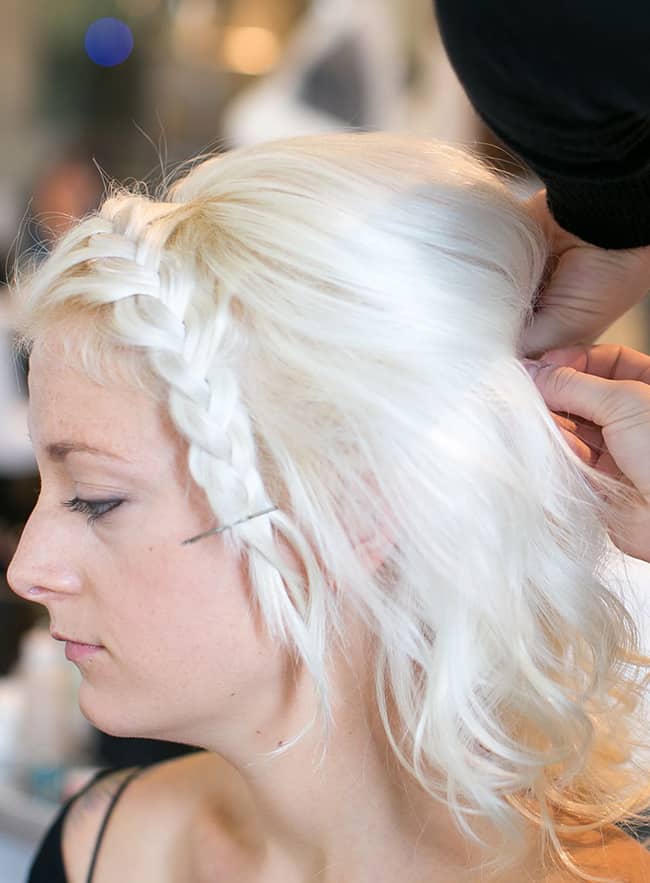 Bump it Up. Bring the hair together in the back, keeping some of the height you created by teasing.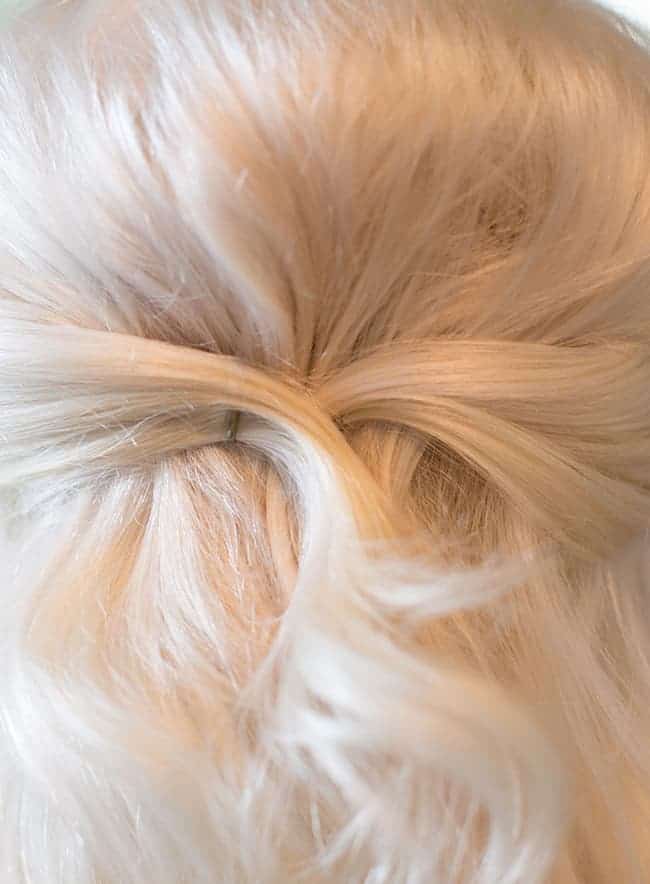 Pin in Place. Use bobby pins to hold the hair.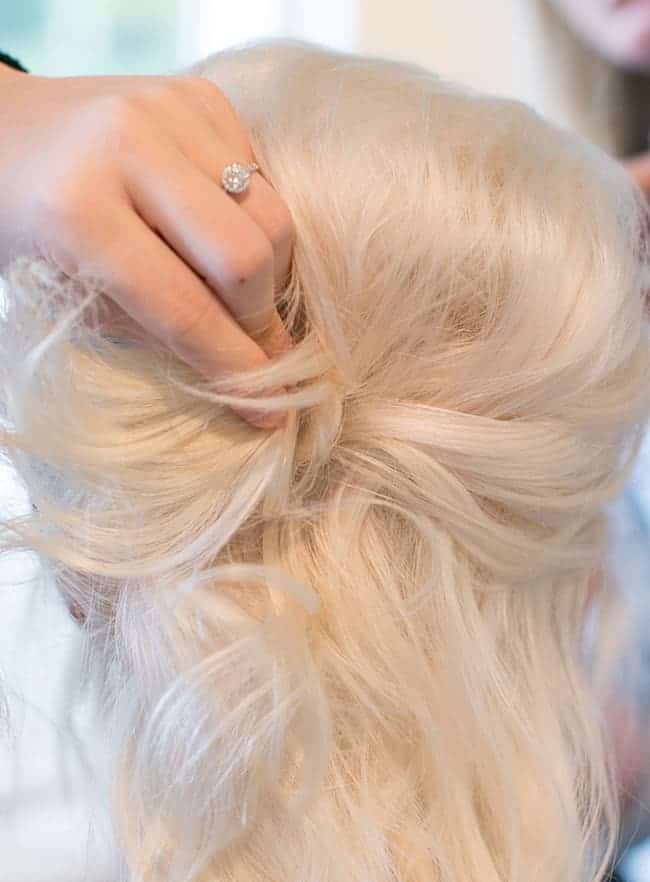 Add Messy Sections. Start adding bottom sections of hair. Pin so that the ends of the hair hang out.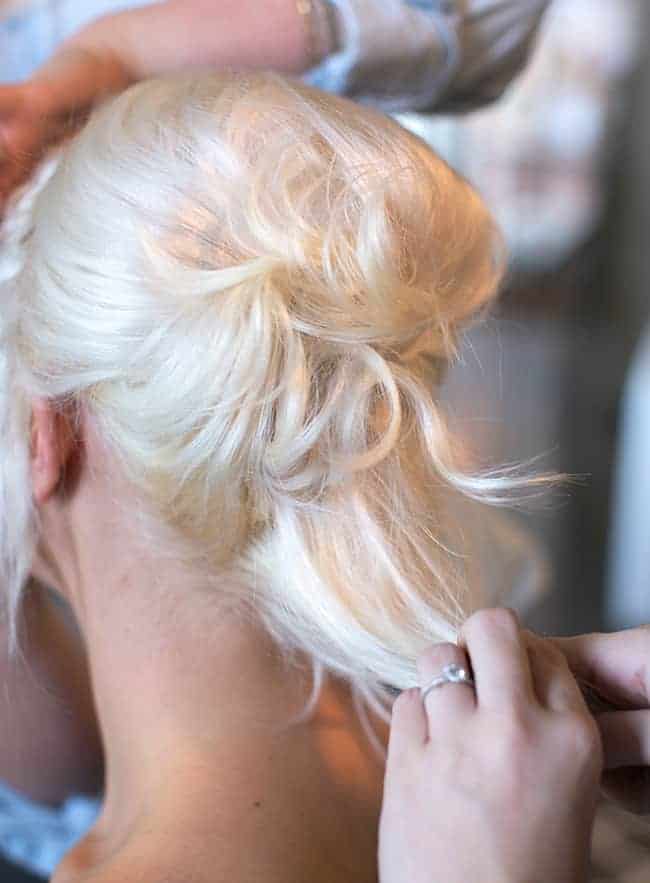 Bring All the Hair Up. Bring all of your hair up in sections, pinning in the center. Keep it messy and loose!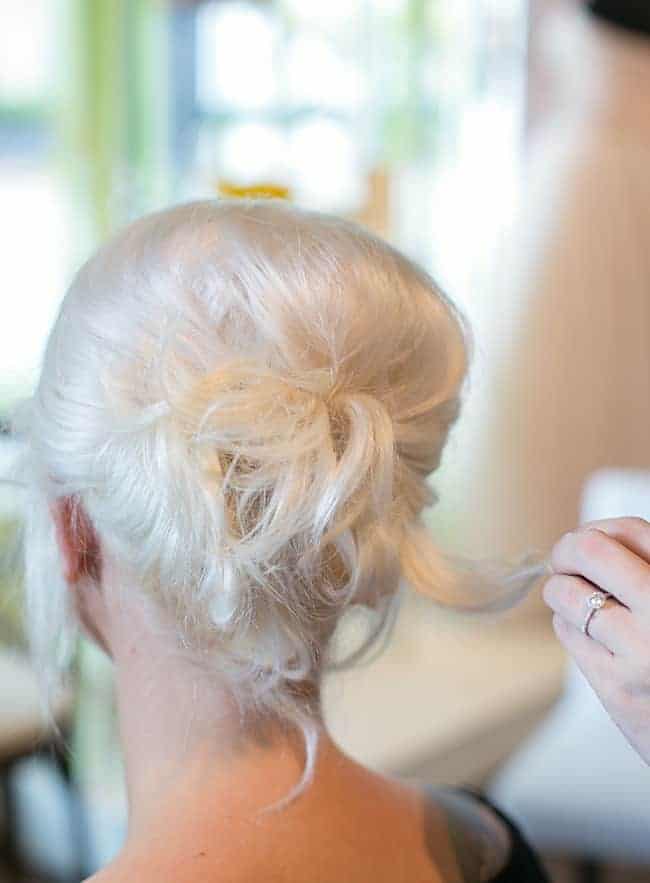 Pin + Spray. Finish pinning the sections of hair on top of one another and add hair spray.
Tuck the Braid. Pull the braid back and pin the ends underneath your other hair.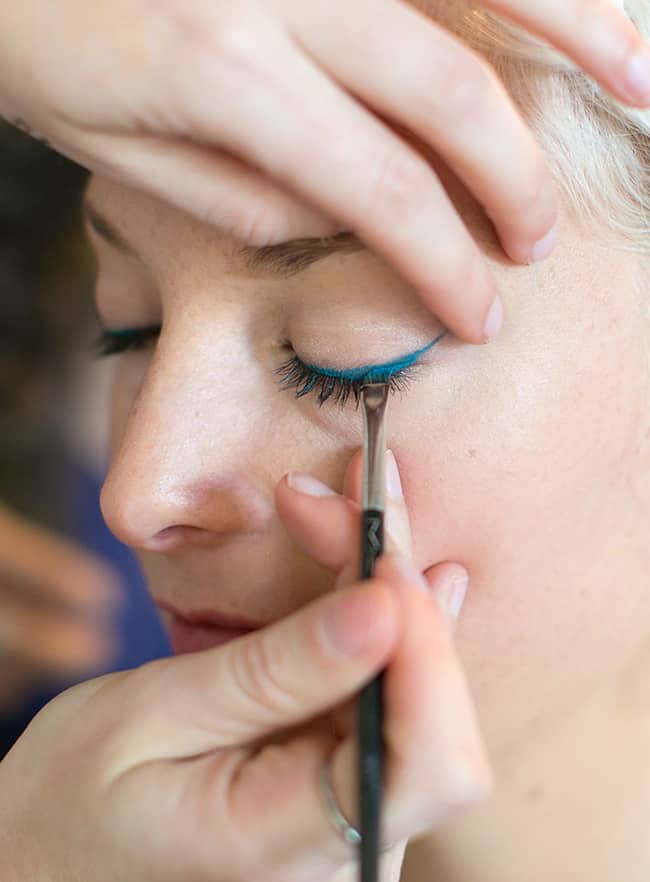 Add Teal Liner. Take your cat eye up a notch with a colorful liner.
Finish the look with simple, glossy lips to let the eyes and braid take center stage.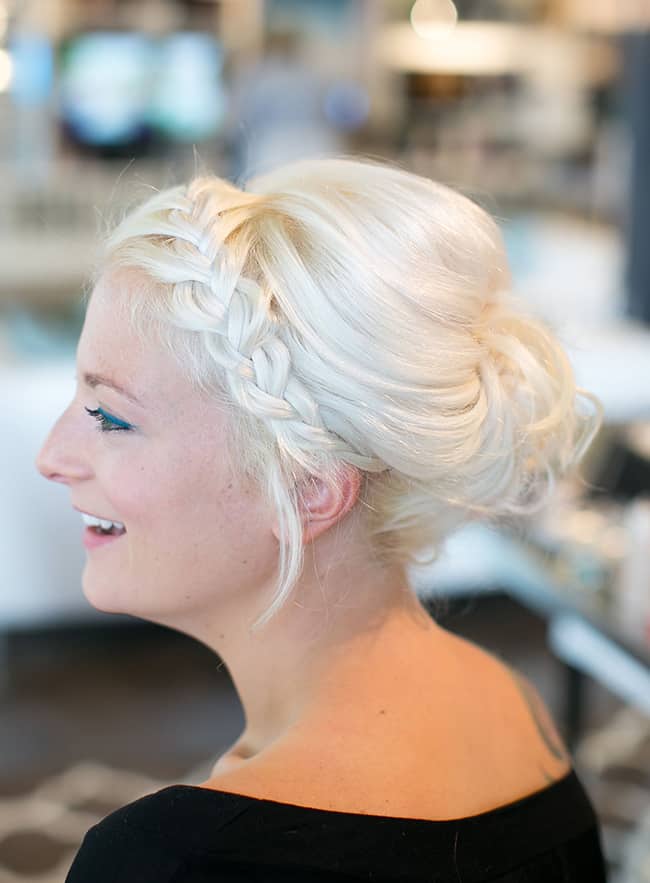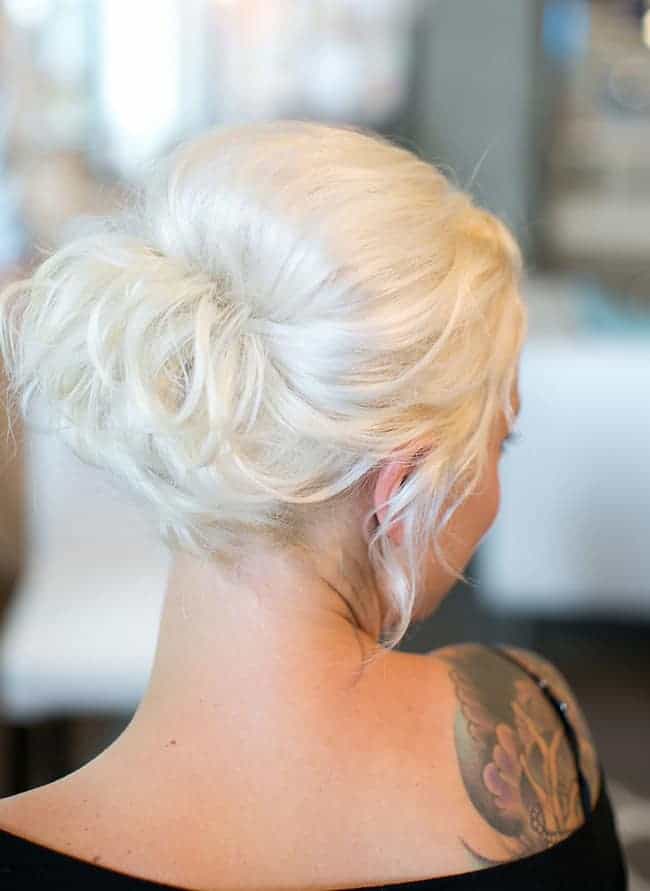 2