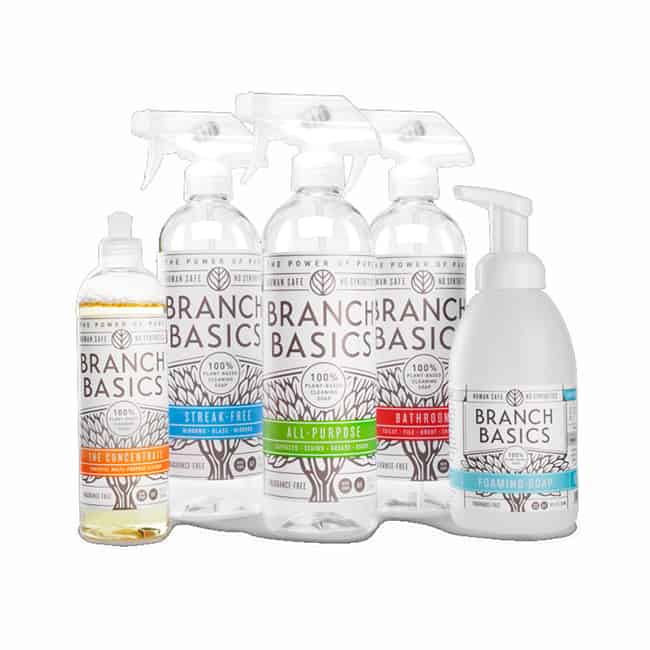 Branch Basics was founded by three strong women – Marilee, Allison, and Kelly – who used their passion and personal experiences to created a website that provided a wealth of health information, and that provided the highest quality products for creating a healthy home and body. Among these products is a non-toxic soap formula, tested by biochemists, called Branch Basics. After many hours of mixing, bottling, labeling, and shipping, Branch Basics became a huge hit. Using this versatile soap enables you get rid of dozens of toxic products in your home, reducing exposure to harmful chemicals by eliminating the use of conventional cleaners, personal care products, and pesticides.
$29 Branch Basics Cleaning Supply Giveaway
The winner of this giveaway will receive the Branch Basics Small Starter Kit, which includes:
One (2X concentrated!) 12 oz. concentrate
3 empty spray bottles for your round-the-house cleaning needs, with mixing guidelines and fill lines printed right on the bottle
An 18.5 oz foaming hand soap bottle
Imagine all the cleaning products in your home. Now imagine replacing them all with one soap diluted for virtually every use. The Small Starter Kit has everything you need for home cleaning and laundry. The kit is packaged in a reusable cloth bag – perfect for toting produce or using as a laundry bag for delicates! With this kit, you can make one of each cleaner and hand soap plus have enough concentrate for 28 loads of laundry!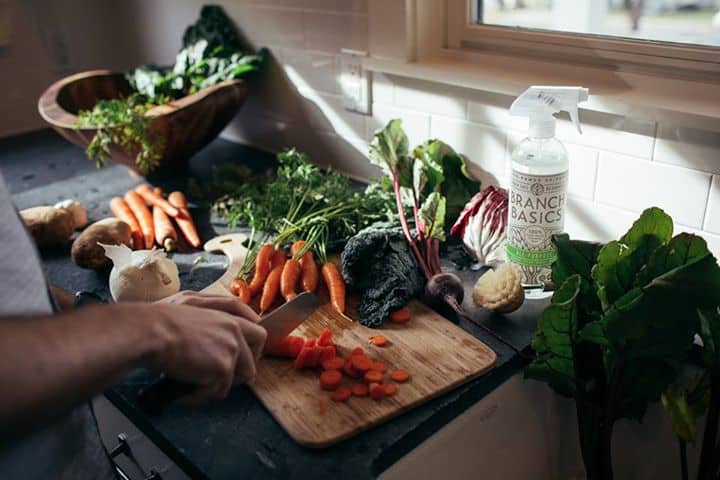 Hello Glow received product for review purposes. All opinions are 100% ours.
0