You can't go wrong with breakfast parfaits. You've got your fruit, you've got your protein—usually in the form of chia pudding or yogurt—and you've got a breakfast that feels a little bit like a dessert, which is always a plus. And breakfast parfaits are super easy to make! Assemble them the night before and have them ready to go in the morning.
5 Breakfast Parfait Recipes
If you're looking for some parfait inspo, here are some of our favorites: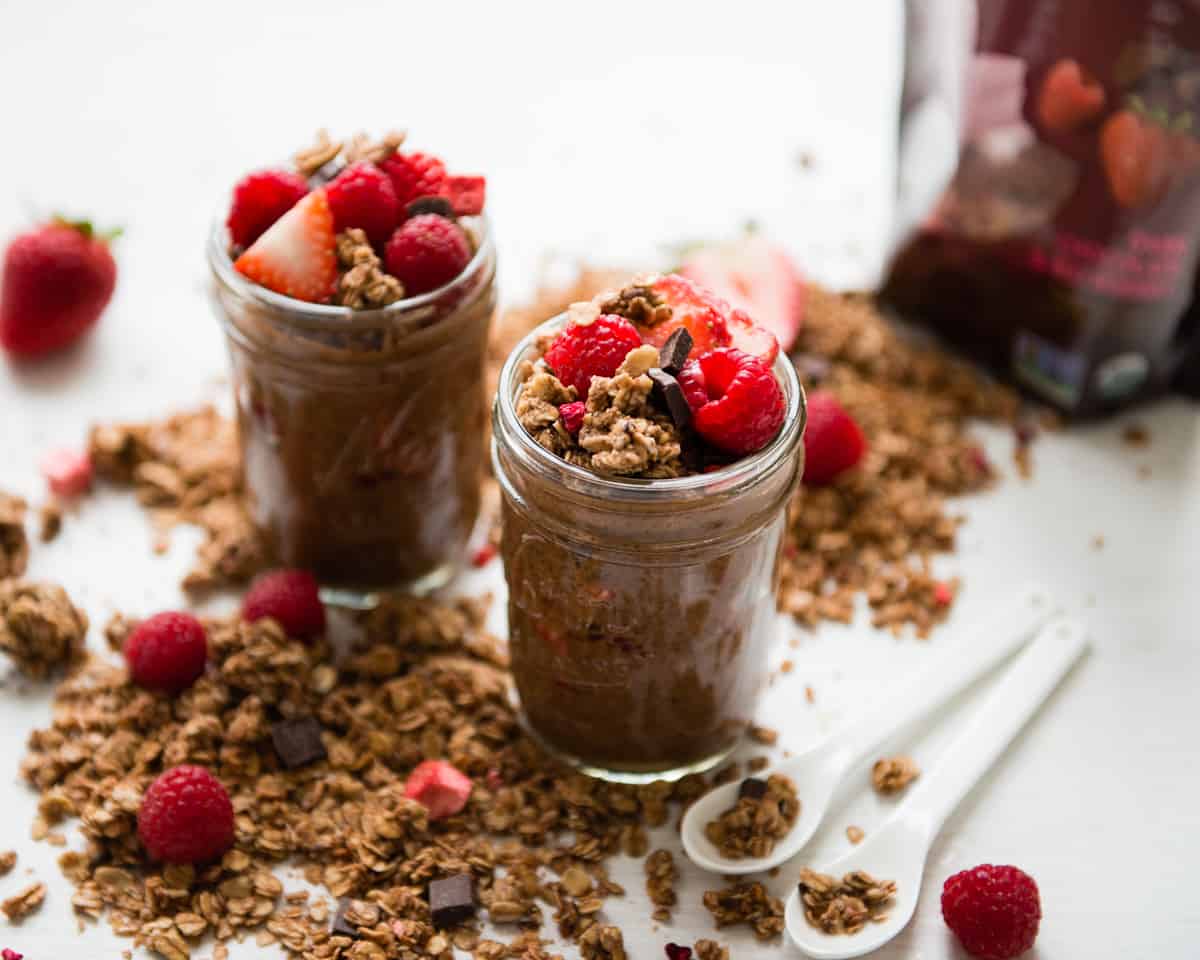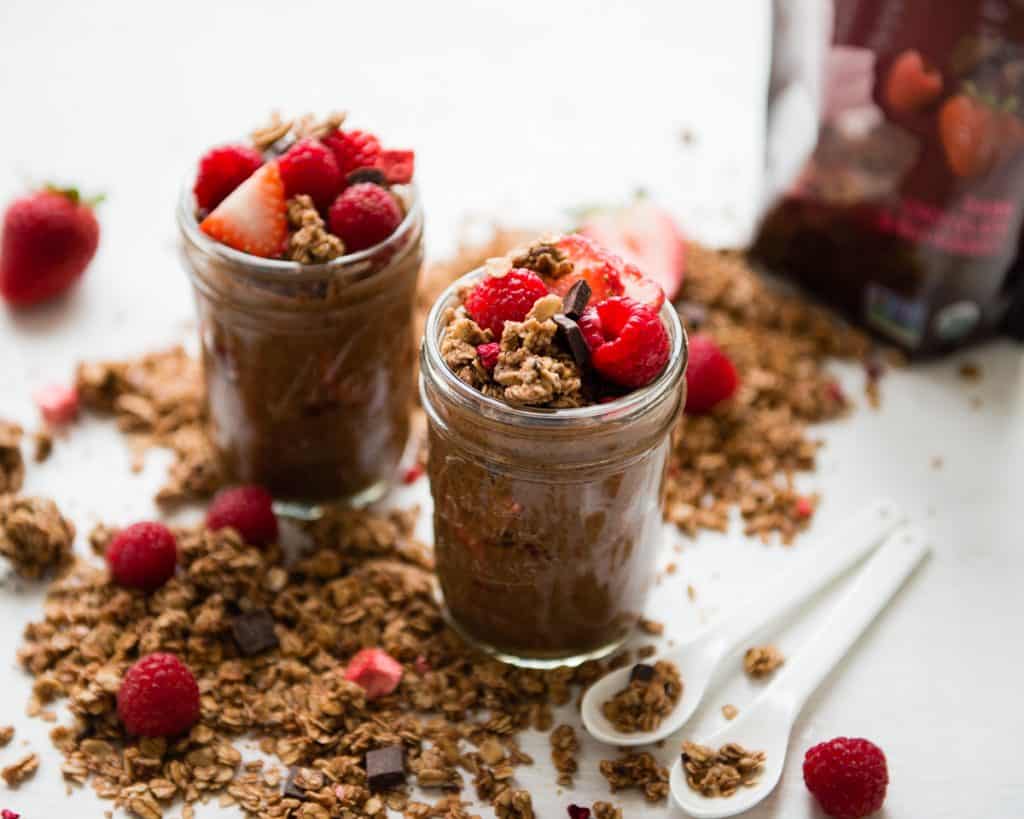 Rich, chocolatey, and with a satisfying crunch thanks to the addition of granola. Make these while berries are in season!
Berry Chocolate Chia Pudding Breakfast Parfait from Hello Glow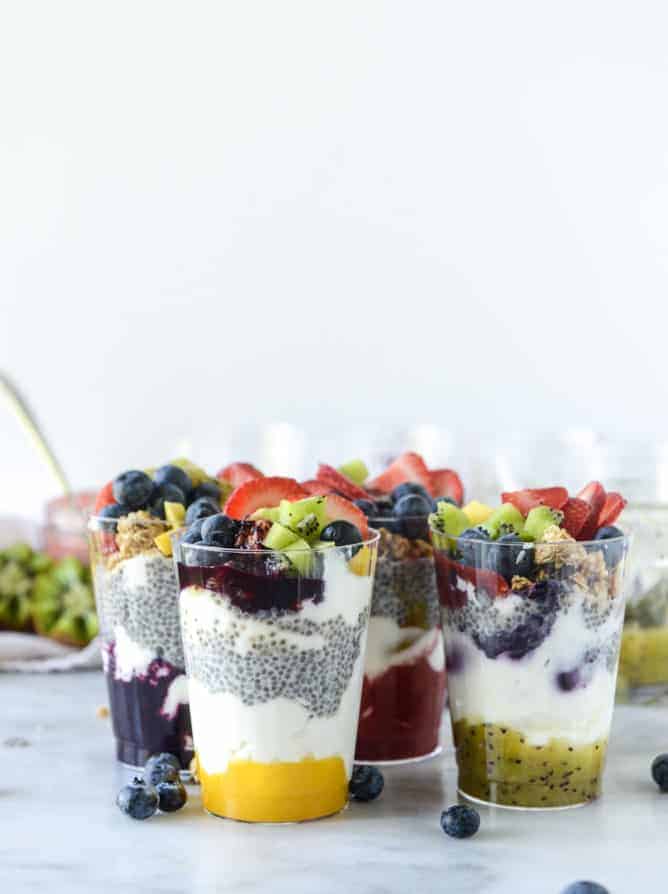 Homemade, honey-sweetened fruit syrup in a variety of flavors and colors make these breakfast parfaits something special.
Rainbow Syrup Bottomed Chia Pudding Parfaits from How Sweet It Is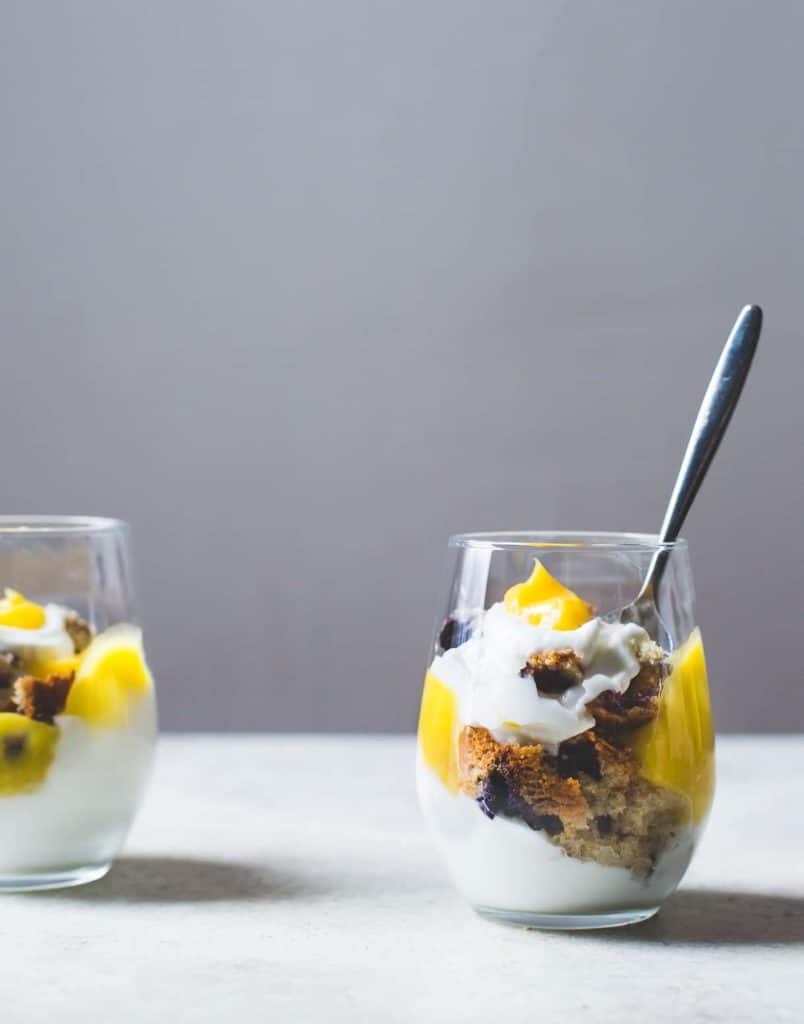 Blueberry muffins get an upgrade with the addition of protein-rich Greek yogurt and tangy lemon curd.
Blueberry Muffin Mini Trifles from Heartbeet Kitchen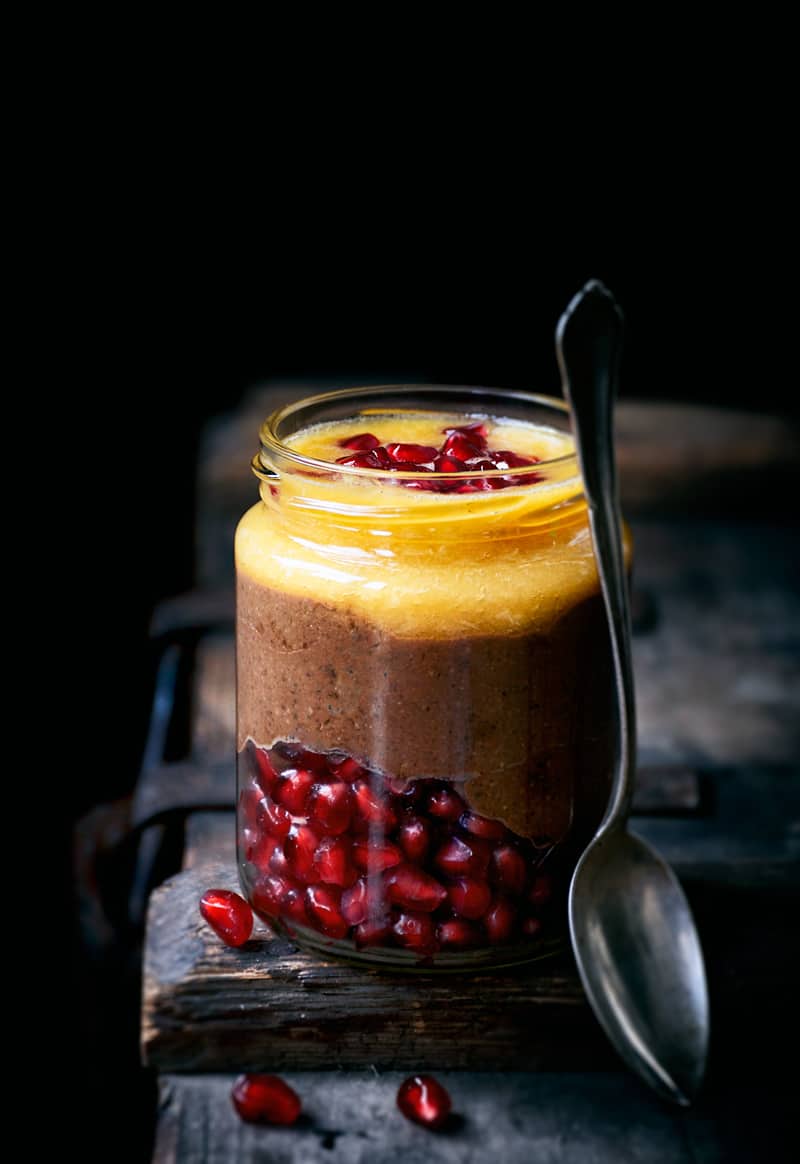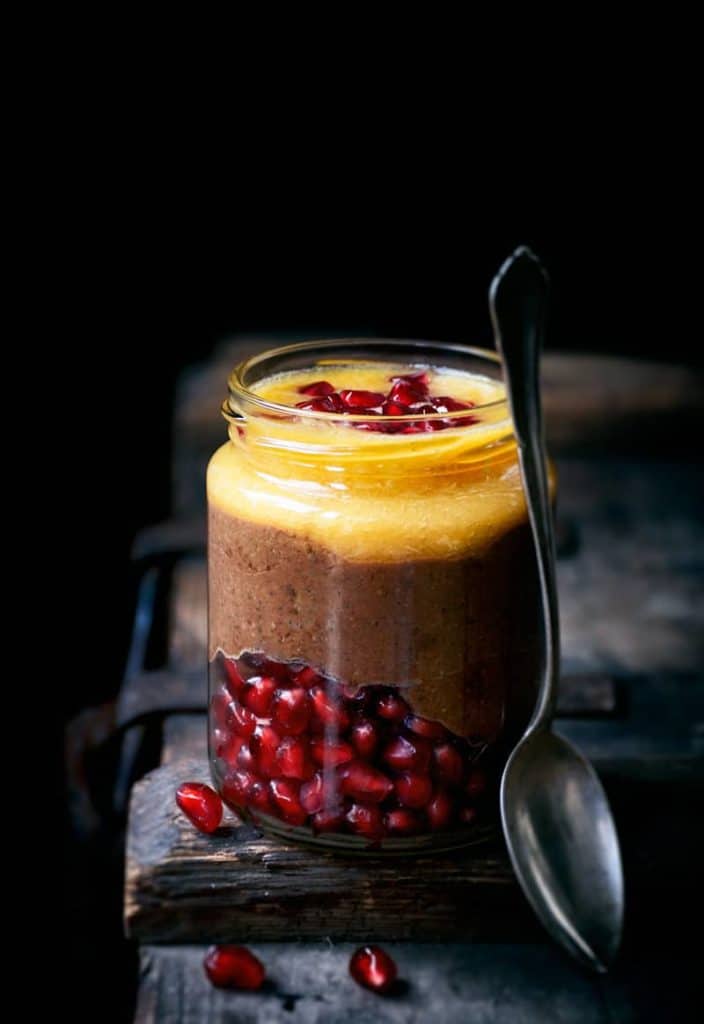 If you don't like the texture of chia pudding, give this recipe a try—the chia pudding is pureed until it's smooth.
Chocolate Orange Chia Parfait from Occasionally Eggs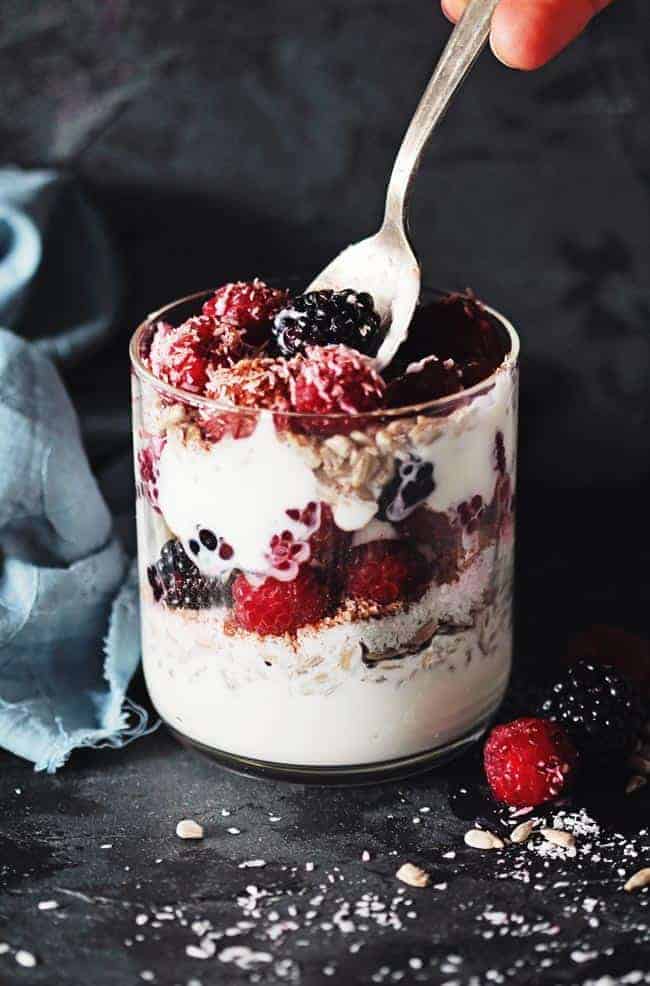 Using coconut milk yogurt means this fruity breakfast parfait is completely vegan.
Coconut Yogurt Parfait with Berries
1