This post is sponsored by NOW Foods. All opinions are my own.
Last time I went to the dentist, my hygienist took one look at my teeth and immediately recommended that I lay off the whitening mouthwash. Unbeknownst to me, that stuff is so hard on teeth and gums that it can do visible damage in just a couple of weeks. Not to mention it burns like the dickens! (Maybe that was my first clue…) But she also mentioned that a tooth powder can gently brighten teeth over time without the harsh side effects. So, I decided to look into it.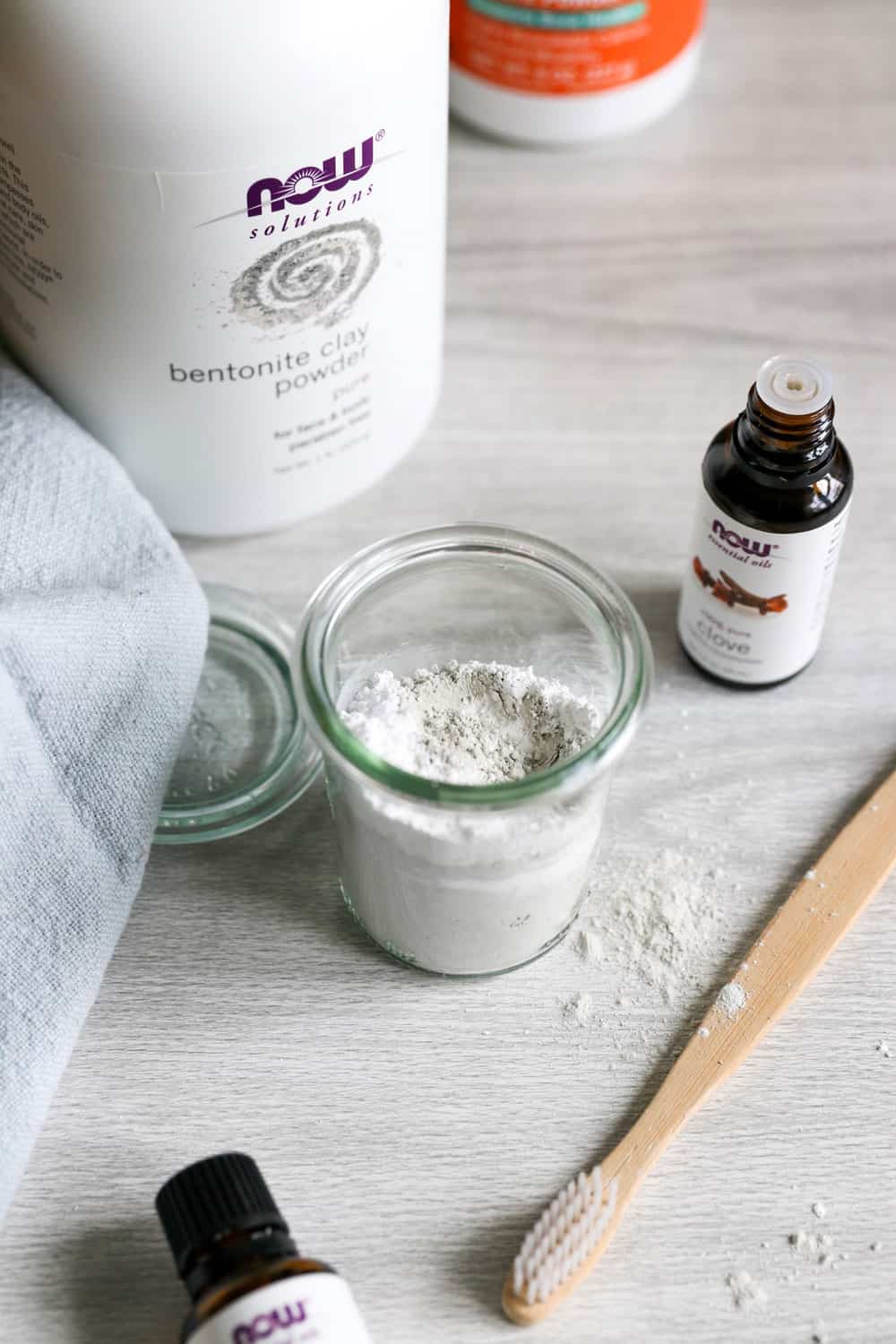 Brightening Tooth Powder
Tooth powder is a mildly abrasive powder that's often used like tooth paste to polish teeth and brighten stains. It's most often made with bentonite clay and baking soda – two gentle cleaning agents that not only scrub away buildup but are good for the teeth and the gums.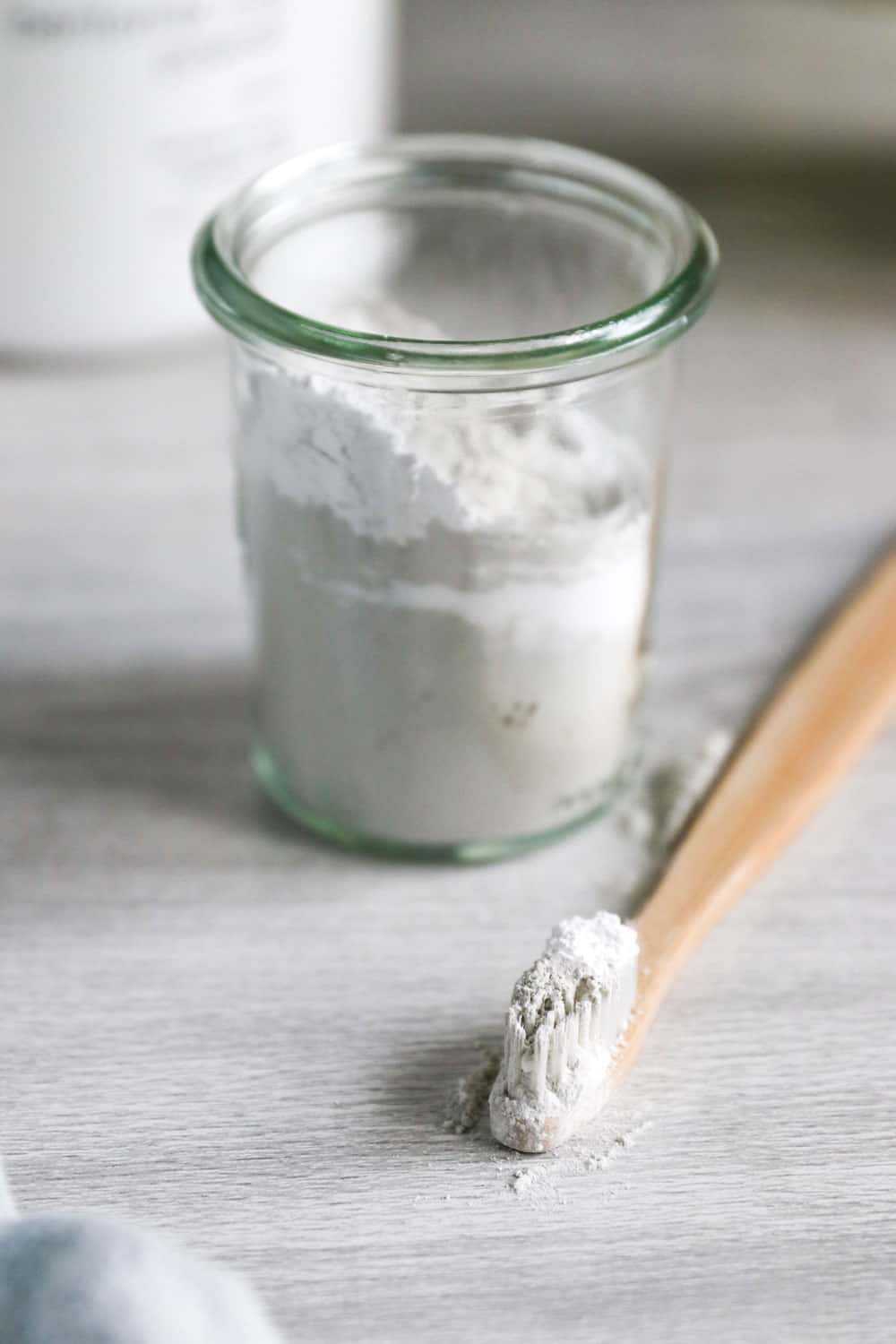 When making your own tooth powder, it's important to choose your ingredients wisely–you are putting it in your mouth, after all! I've been a fan of NOW® s for years because they are one of the few brands committed to both value and the health of their customers. They're a leader in the natural products industry and have been since 1968 (long before natural wellness became popular). And since all their products are natural and many organic, you don't have to worry about swapping one chemical for another when making your own bath products.
In fact, they're so committed to quality that they own and operate one of the most advanced private laboratories in the natural products industry. Unlike a lot of supplement manufacturers, they take extra steps to verify the potency and purity of raw materials prior to production. They also ensure that things like bacteria, pesticides and GMOs don't end up in your medicine cabinet, which I love.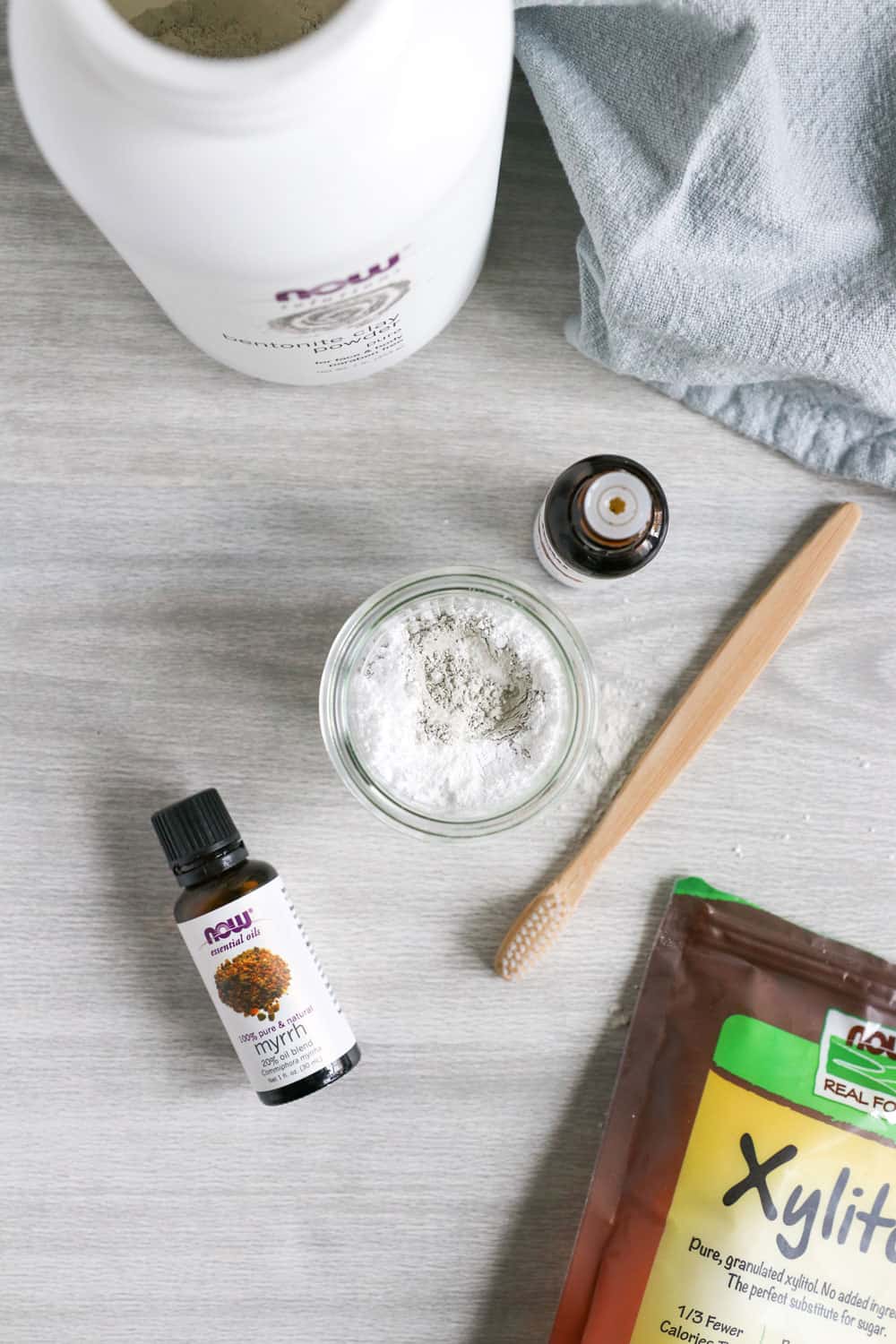 I chose ingredients from NOW that are specifically beneficial for the teeth:
Bentonite clay expands when it comes in contact with water. And much like a sponge, as it expands it draws in and traps impurities, then carries them away.* It's also loaded with calcium, magnesium and silica.
An added source of minerals which is beneficial for teeth.*
Baking Soda
My dental hygienist swears by baking soda for removing stains and nourishing the gums, so I always put a little in my tooth powder. It's alkaline so it can helps reduce acidity in the mouth, plus it contains minerals which are beneficial for both teeth and gums.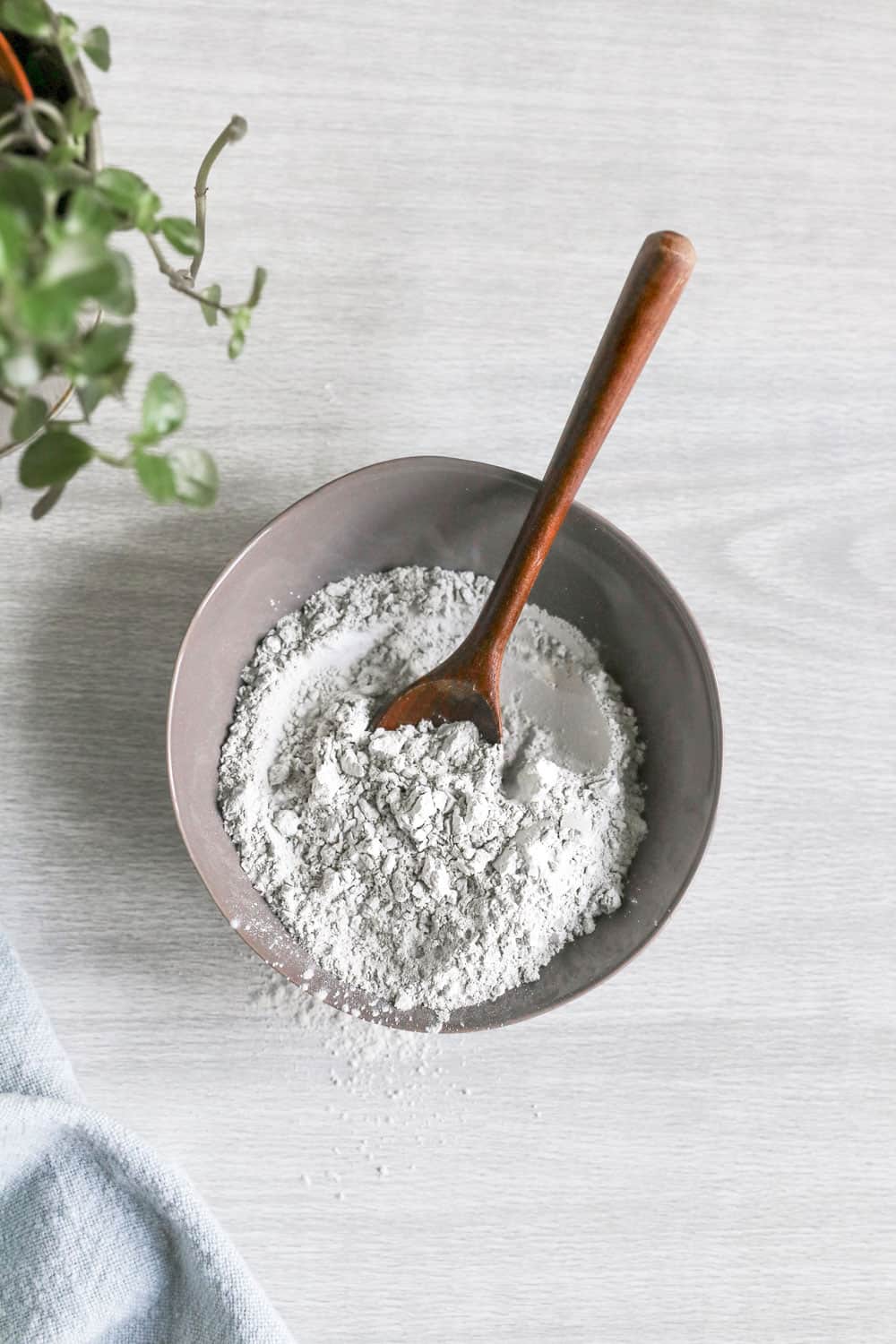 The taste of baking soda can be a bit overwhelming, so I use xylitol to make it taste better. Xylitol is also said to help prevent bacteria from sticking to the teeth and neutralize the pH of the mouth.*
Just for flavor, clove and myrrh oils further hide the taste of baking soda and make your tooth powder more palatable. Feel free to swap them out for any other oils you have on hand, like peppermint or sweet orange.
I've been using this homemade tooth powder for a couple weeks now and so far I have been pleasantly surprised by it. It's mild, which is a breath of fresh air after weeks of that over-the-top mouthwash sensation I was used to. Plus, I find that my teeth feel cleaner for longer whenever I use it.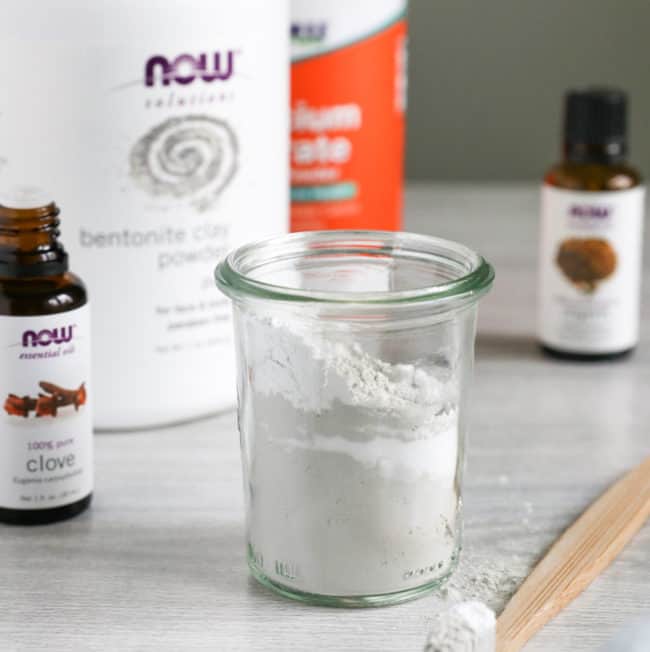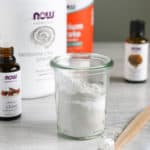 Print
Brightening Tooth Powder
This DIY brightening tooth powder whitens without the harsh, irritating chemicals thanks to a few simple, natural ingredients.
Equipment
Small bowl

Glass jar with lid
Instructions
Combine all ingredients in a small bowl and stir together with a plastic or wooden spoon (metal is said to deactivate the clay, and while I'm not sure if that's actually true, it's better to be safe than sorry).

Spoon the powder into a glass mason jar and screw on the lid.

To use, sprinkle a little on a wet tooth brush and brush your teeth like normal.
Notes
Store tooth powder in a cool dry place and use within 1-2 months.
*These statements have not been evaluated by the Food and Drug Administration. This
product is not intended to diagnose, treat, cure or prevent any disease.
38