Hello, it's Ali here from the blog WITH AN I.E.
Bright and pastels are everywhere this summer and I love the idea of wearing the two together for a colorful mix. When paired together they create a look that's bold and soft.
Tips on wearing brights and pastels together: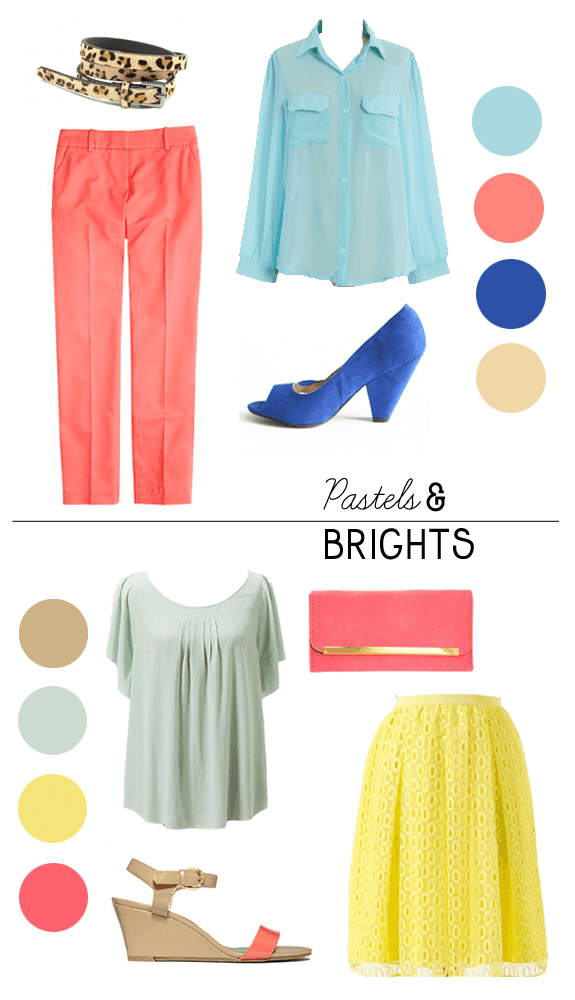 1. Monochromatic. Try wearing the same color in different shades. This will help to give you that long lean look you desire without being too overwhelming.
2. Warm or Cool colors. If you aren't sure about what colors to pair together start with warm colors together or cool colors together.
3. Complementary colors. They are called complementary for a reason. Pick one shade in a bright and the other shade in a pastel. That way the pieces will stand on their own and not compete with each other.
4. Stick to 2-4 colors. Too many colors can be overwhelming and will be be a bit much for one look, but by picking just a few colors you will stand out for all the right reasons.
Look 1: top / capris / belt / heels
Look 2: top / skirt / clutch / wedges
1