Before I even knew much about DIY beauty, I did know one little trick for stronger hair: rinsing it with beer. Beer is made with grains and grains are a great source of B vitamins, proteins, and minerals—all of which just happen to be fantastic for hair. So why not put beer in our shampoo and conditioner?
Hello gamechanger!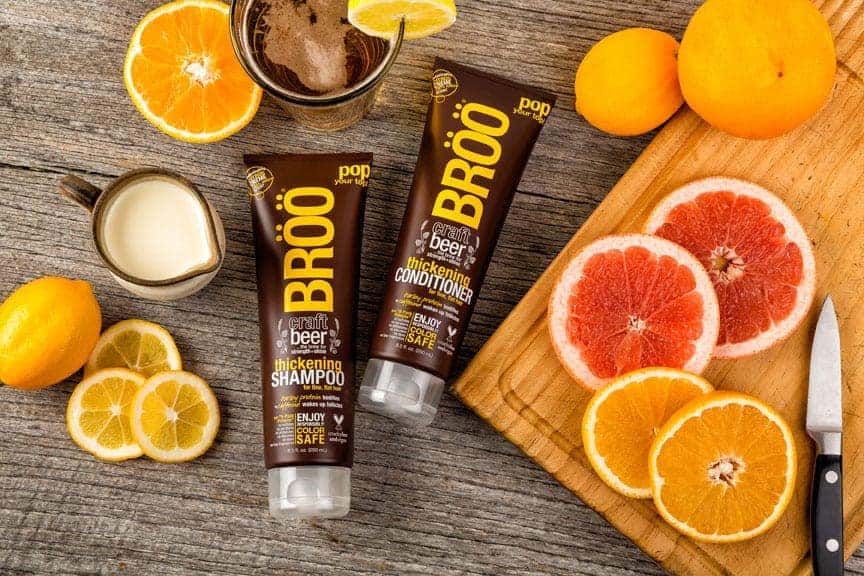 BRÖÖ hair products do just that—and no, they don't smell like beer. (Because let's be real, if you went to work smelling like beer first thing in the morning, you might get some looks.) With formulas for thickening, moisturizing, and invigorating, there's something for everyone. We also love their Craft Beer Barber grooming line, which includes a body wash, shave cream, and lotion.
BRÖÖ is made without sulfates, parabens, phthalates, and artificial fragrance—another reason it's totally crushworthy. And you can purchase it at your local Walmart or use their product locator to find a store near you.
We're teaming up with BRÖÖ to give one Hello Glow reader a set of BRÖÖ grooming products and a shampoo and conditioner duo. Enter using the form below. Good luck!
0