This post has been sponsored by Church & Dwight Co., Inc. All thoughts and opinions are my own.
Although I don't consider myself obsessive when it comes to my teeth (my husband may beg to differ), I do take my oral hygiene pretty seriously. So I recently picked up the ARM & HAMMER™ Essentials Whiten & Strengthen Toothpaste last time I was at Dollar General. It's powered by natural baking soda, so it's easy and safe to incorporate the real thing into your daily brushing routine, no excuses.
The last time I was at the dentist, I mentioned to the hygienist some of the interesting things I recently added to my morning routine to keep my teeth clean and cavity-free. And, surprisingly, my hygienist added one of her own to the list: baking soda. She tells everyone who graces her chair the pros of daily brushing with baking soda—things like removing plaque and neutralizing the acid from food—and encourages her patients to use it as often as possible.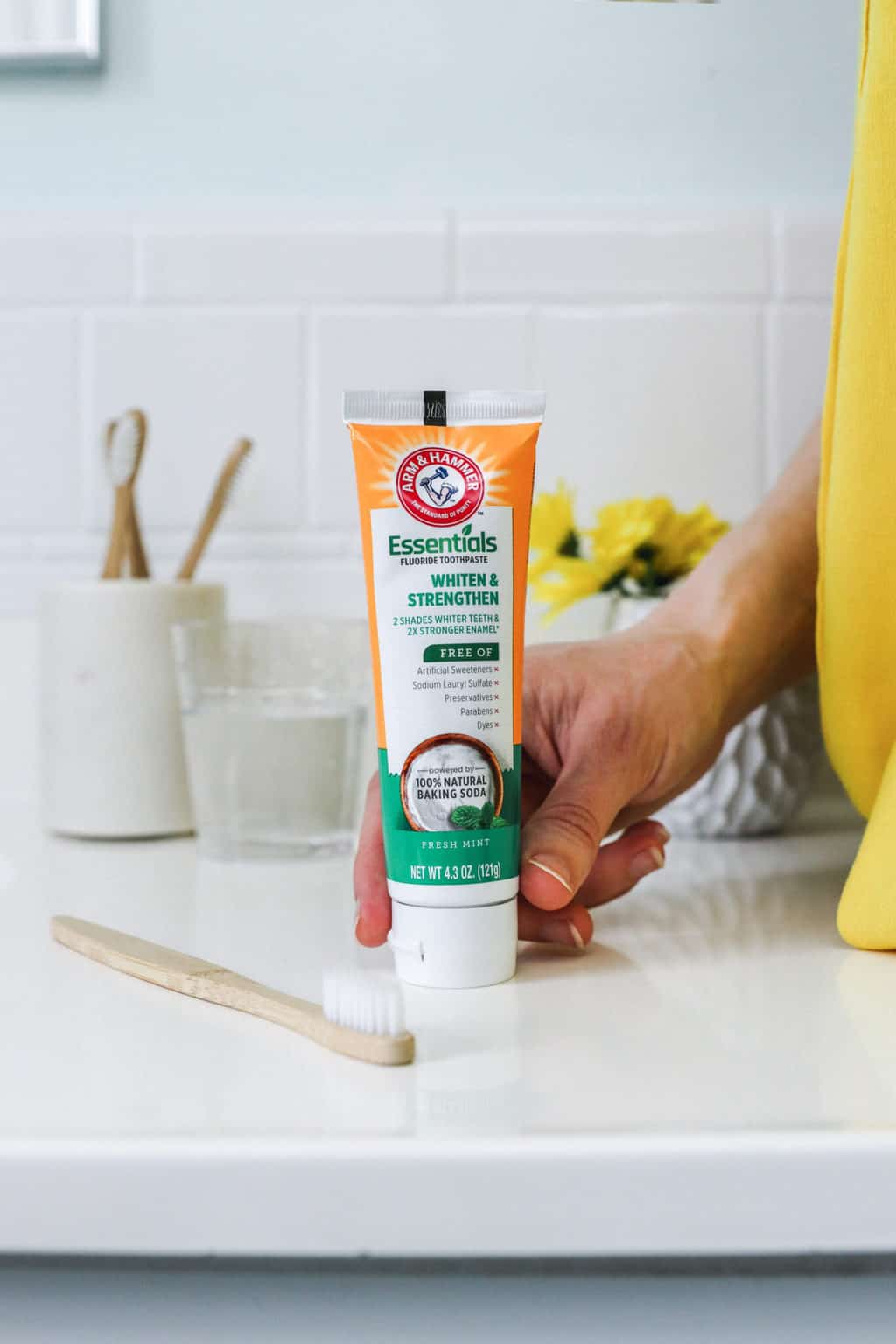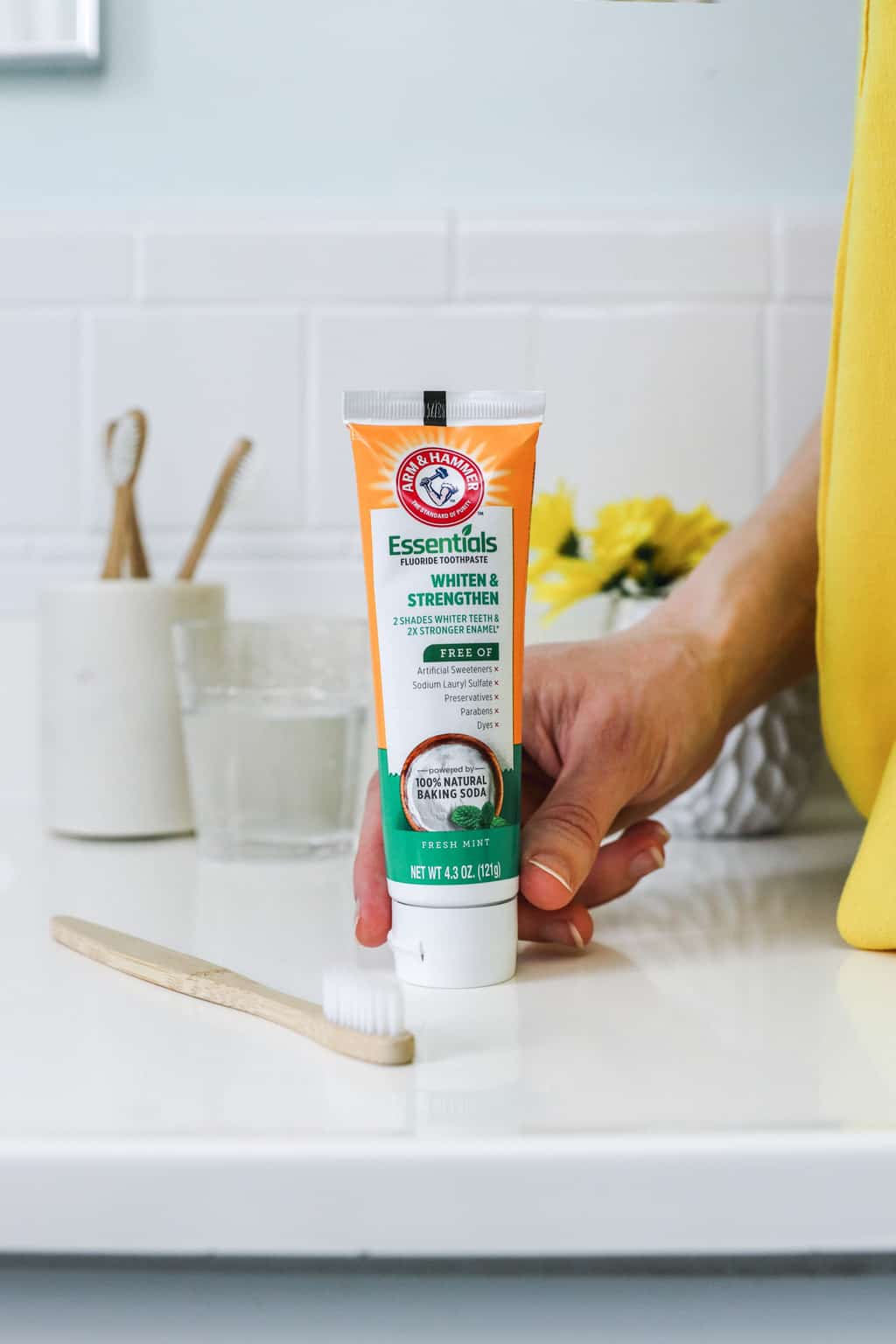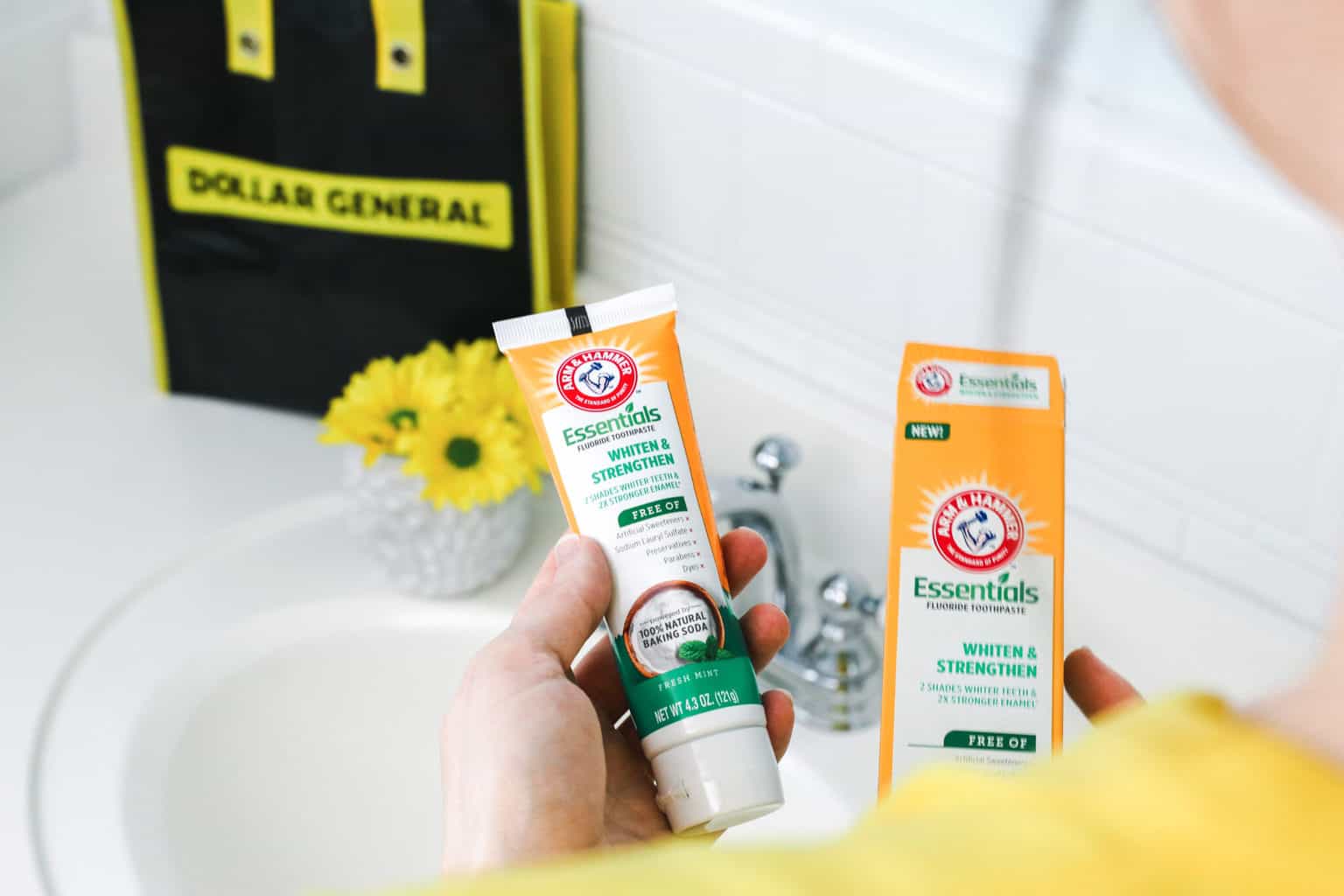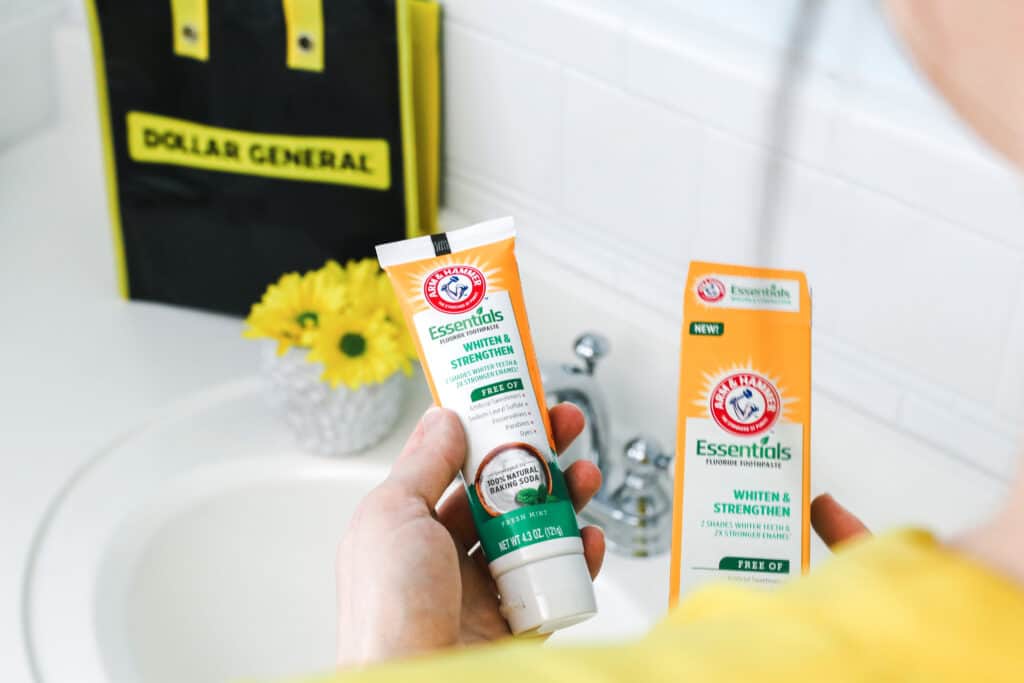 ARM & HAMMER™ Essentials Whiten & Strengthen Toothpaste is free of artificial sweeteners and dyes, sodium lauryl sulfate (SLS), preservatives, parabens, and peroxide. It's made with more of the essential ingredients you need for a healthy smile, like 100% natural baking soda to whiten teeth, naturally-sourced calcium to help protect and repair enamel, and essential oils to freshen breath. In addition, it's proven to smooth surface imperfections and restore gloss and luster to your smile.
They really mean it when they say, "Full of what you need. Free of what you don't." Unlike other toothpastes, you can feel confident using it every day, while reaping the gum and teeth-strengthening benefits.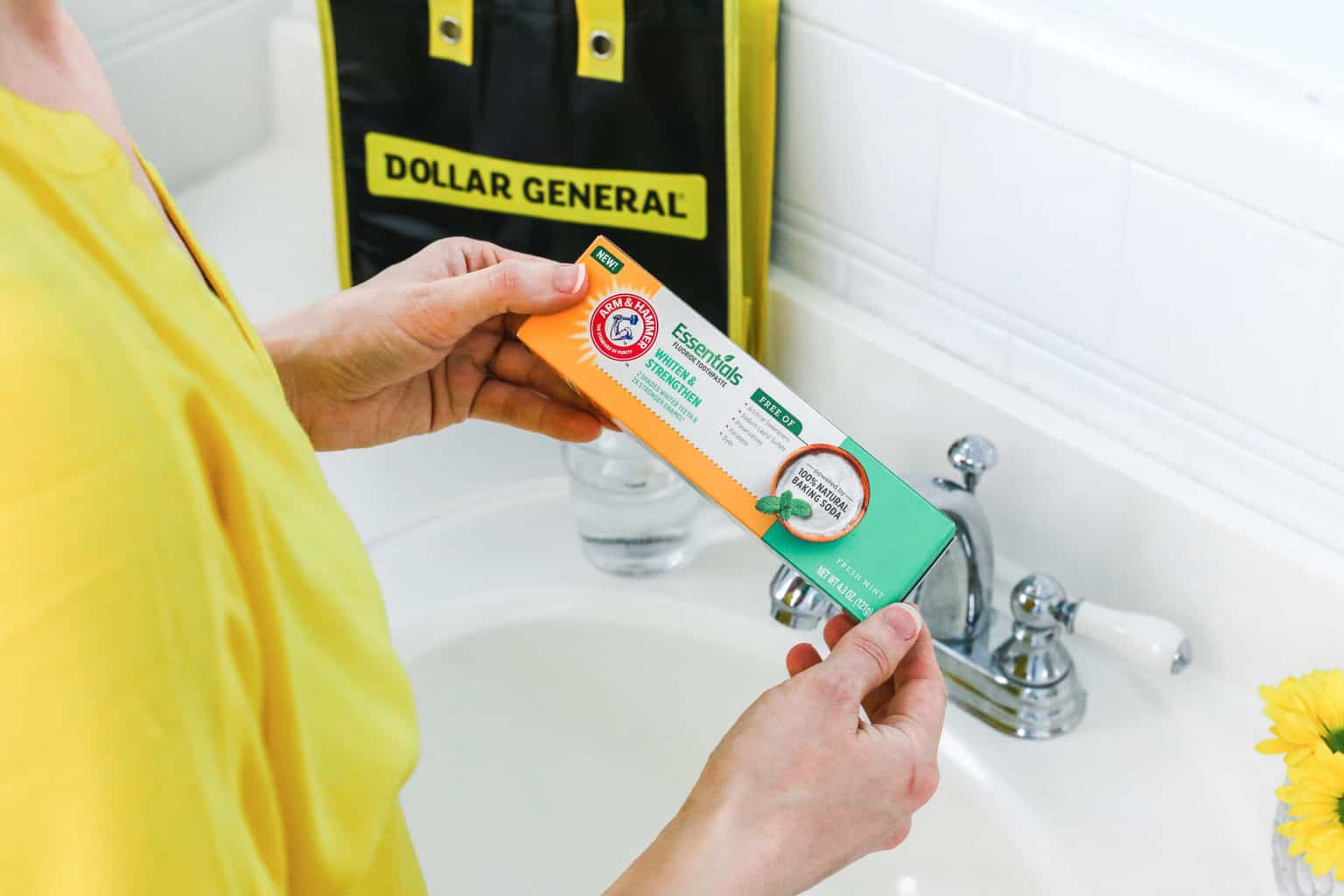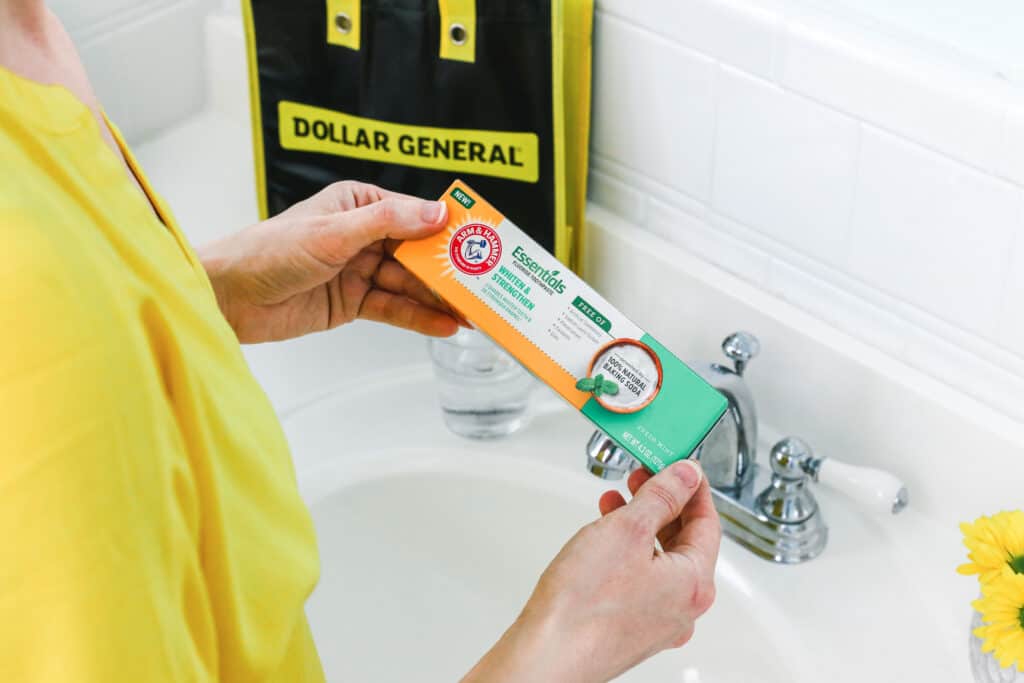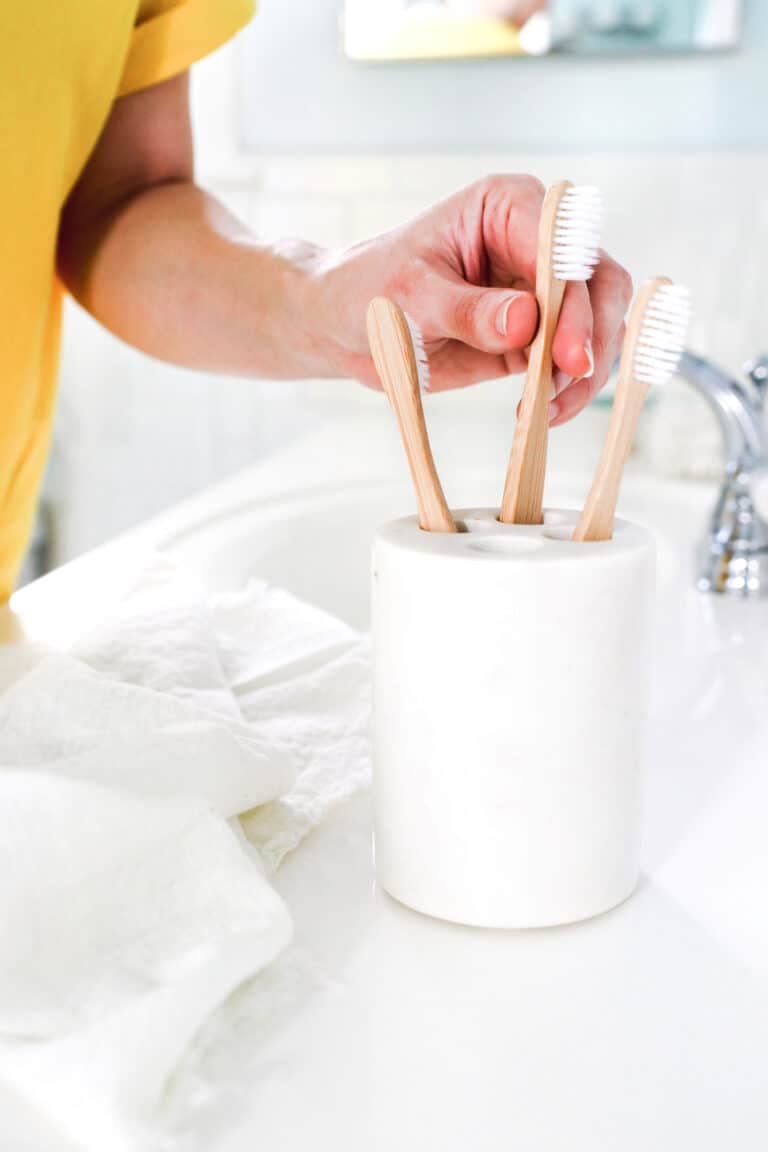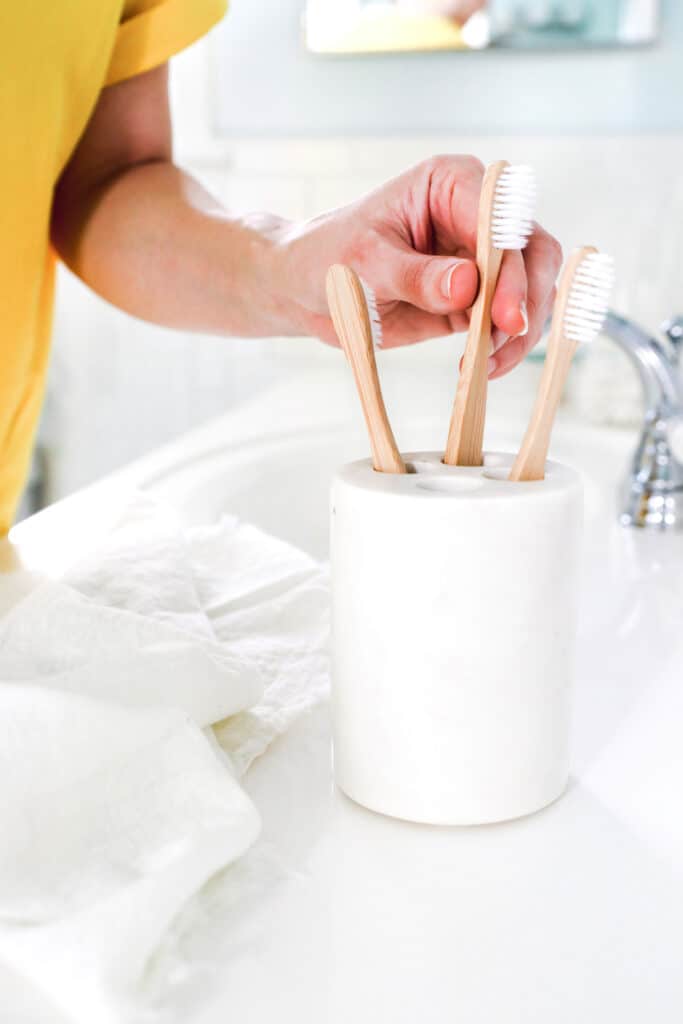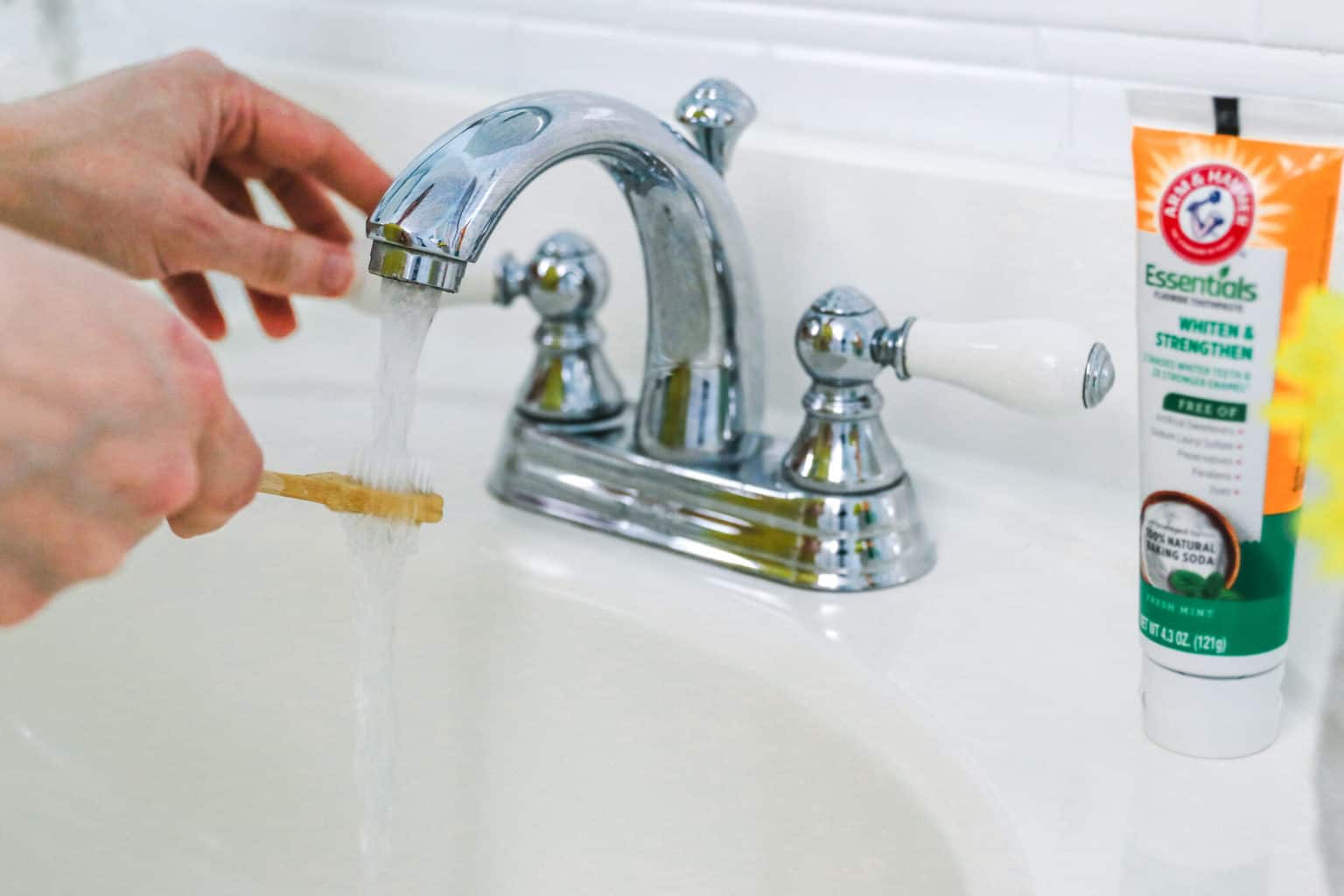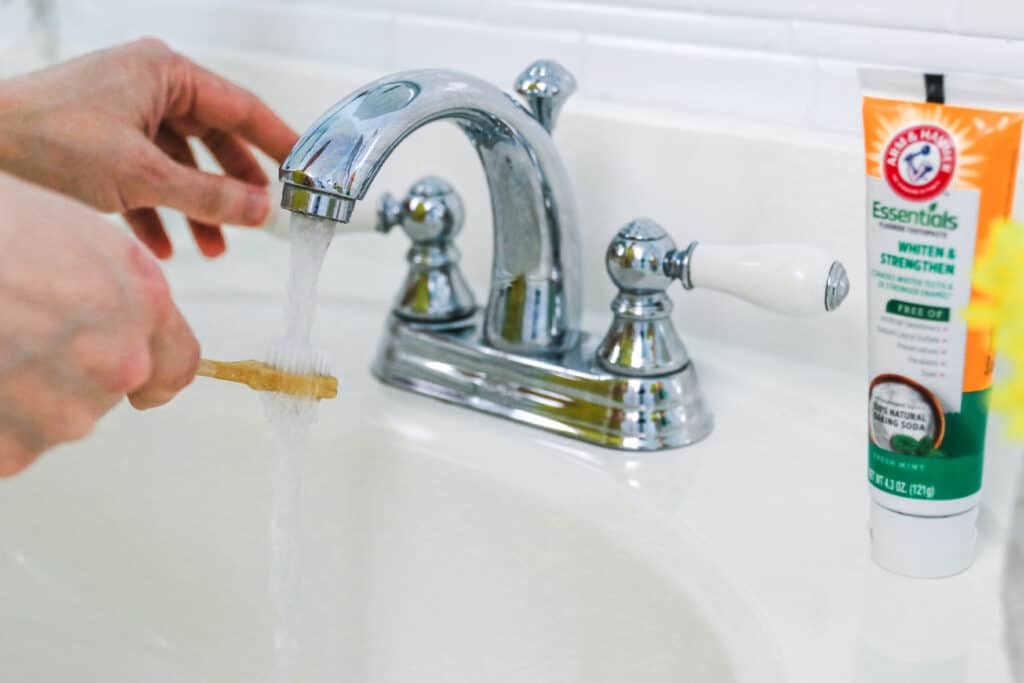 To find it, just head to your local Dollar General and look in the toothpaste aisle (mine was right by the front entrance of the store). Personally, I love how easy Dollar General makes it to find the bath, beauty, and home products I use every day, while saving money in the process. So when you're there buying toothpaste, stock up on the everyday items you need, and you'll always have 'em on hand.
5 Reasons You Should Be Brushing with Baking Soda
1. It whitens teeth
Baking soda helps to gently lift and remove stains from the surface of the teeth, giving your pearly whites a little boost [source]. ARM & HAMMER™ Essentials Whiten & Strengthen Toothpaste is shown to whiten teeth up to 2 shades gently.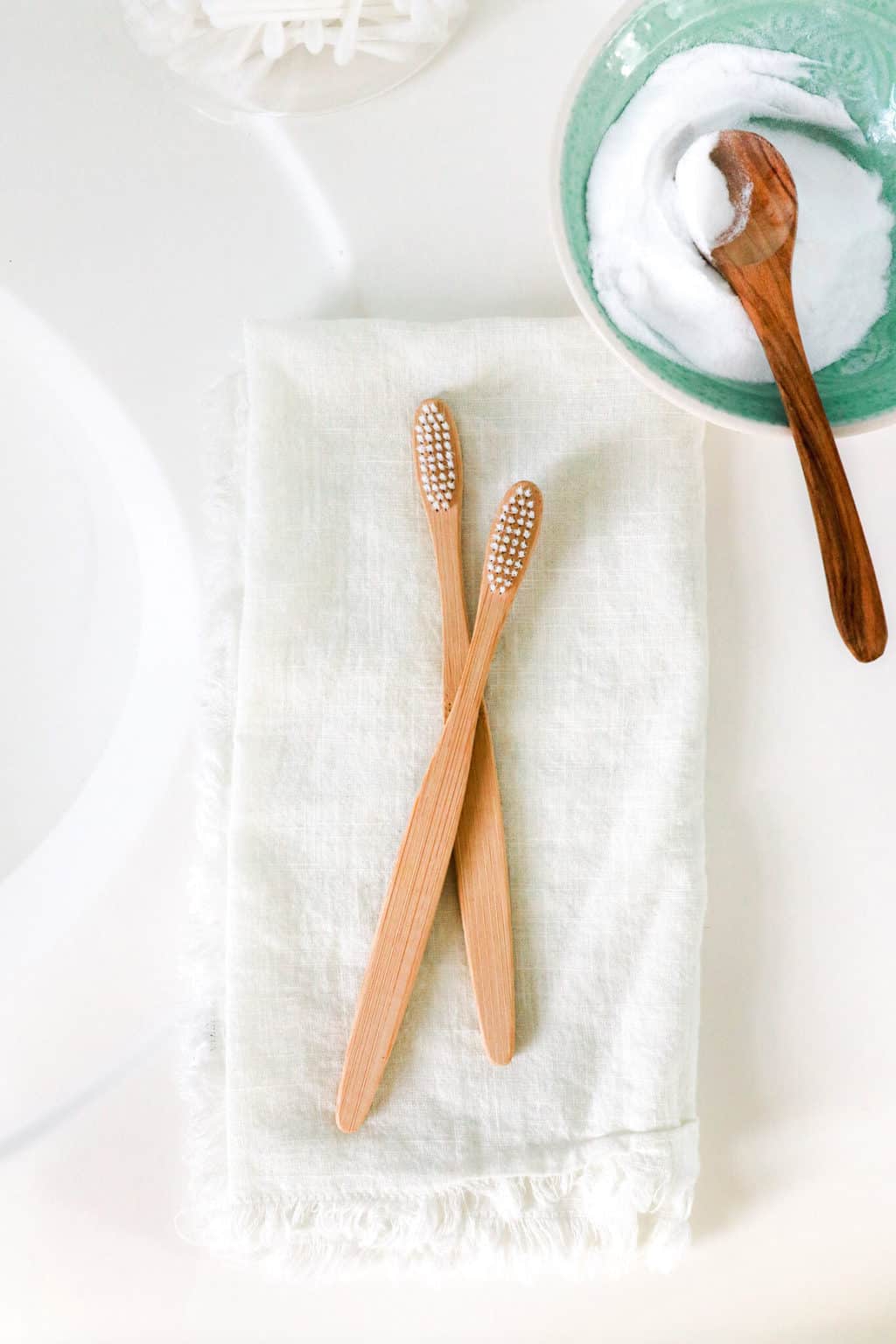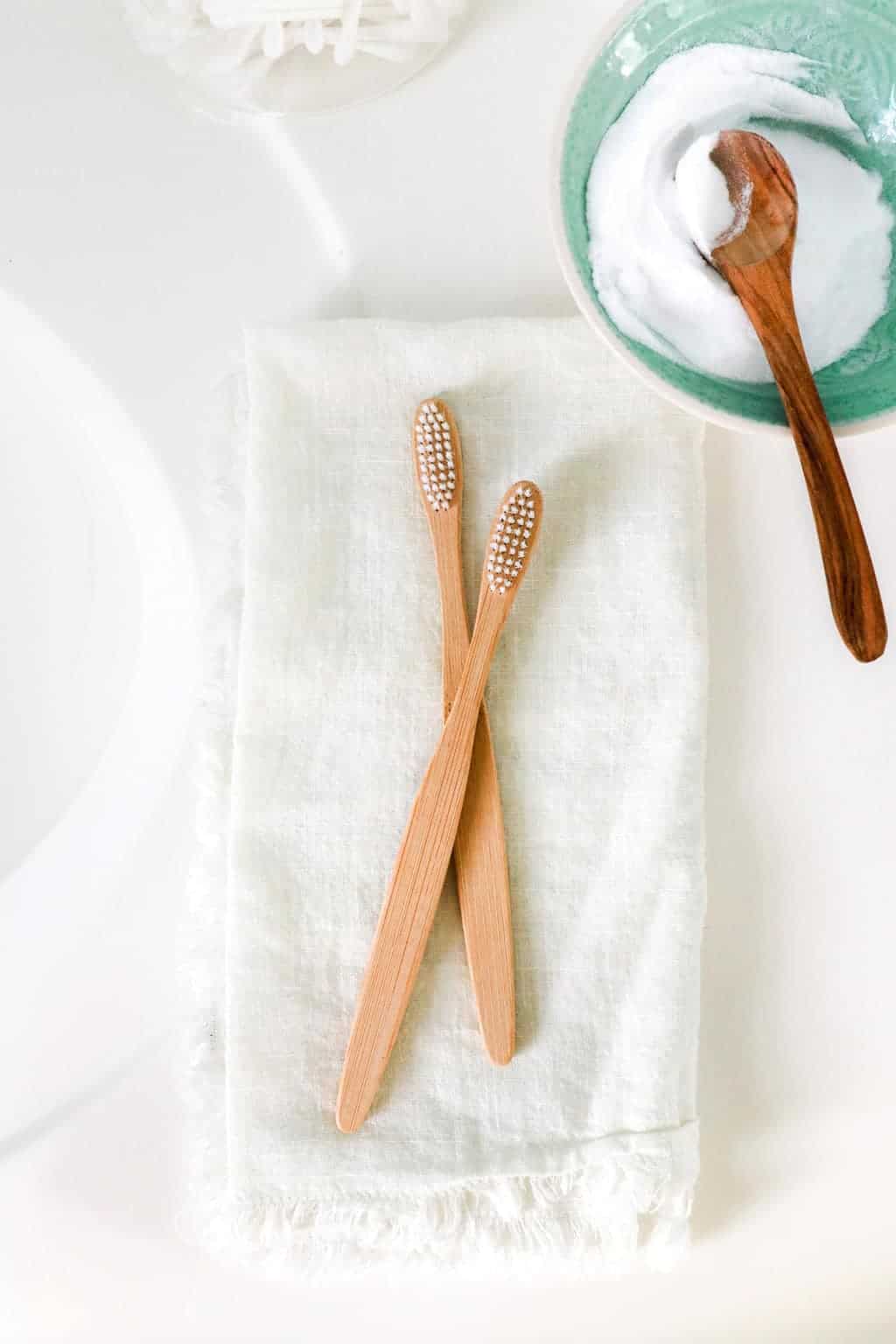 2. It removes plaque
I'm always looking for ways to spend less time in the dentist chair. So if I can keep plaque at bay on my own, I will. ARM & HAMMER™ baking soda toothpastes have been shown to remove up to 5x more plaque than a non-baking soda toothpaste in hard-to-reach places.
They are specifically formulated to dissolve into an active foam that penetrates between teeth and along the gum lines, getting that hard-to-reach plaque. And less plaque means stronger, healthier teeth and gums.
3. It neutralizes harmful acid from food
Many of the foods we eat are highly acidic. As that acid sits on your teeth, it erodes the enamel shield covering your teeth. Baking soda actually neutralizes plaque acid so it helps prevent damage to your teeth or softening of the enamel. [source]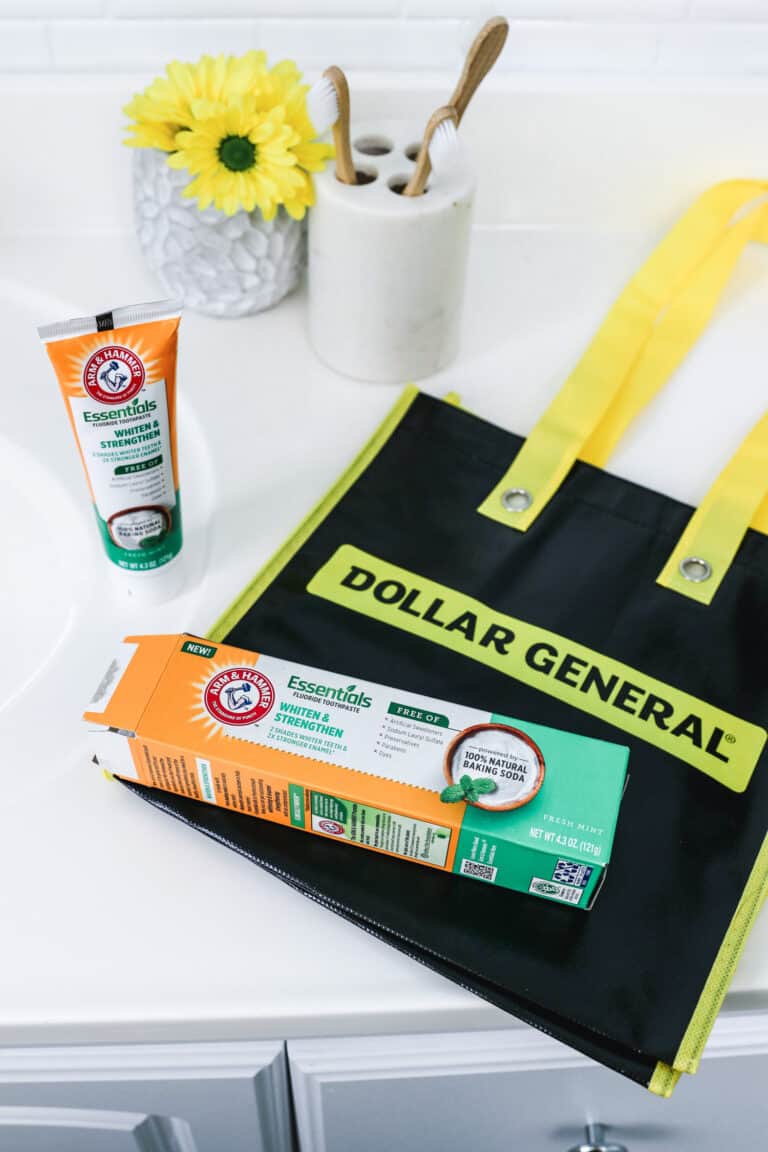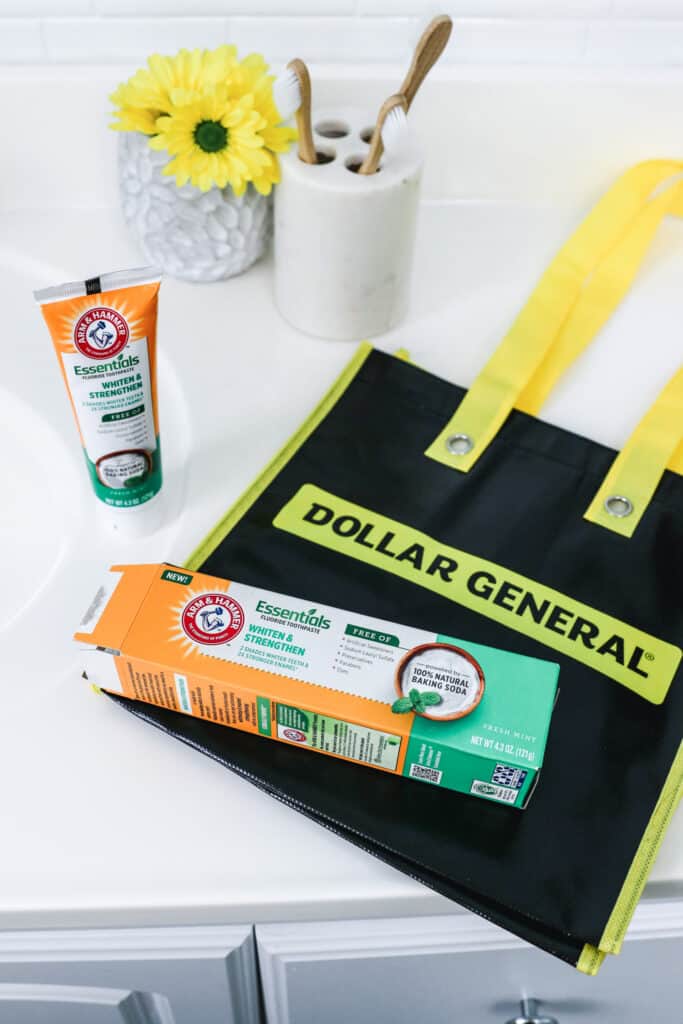 4. It protects enamel
All toothpastes contain abrasives to remove plaque, but some abrasives can be tough on enamel. Baking soda is less aggressive and does not cause damage to enamel.
5. It improves gum health
Acid doesn't just affect your teeth, it can actually harm your gums as well. But baking soda neutralizes acids in the entire mouth, which in turn improves gum health and keeps the mouth in balance.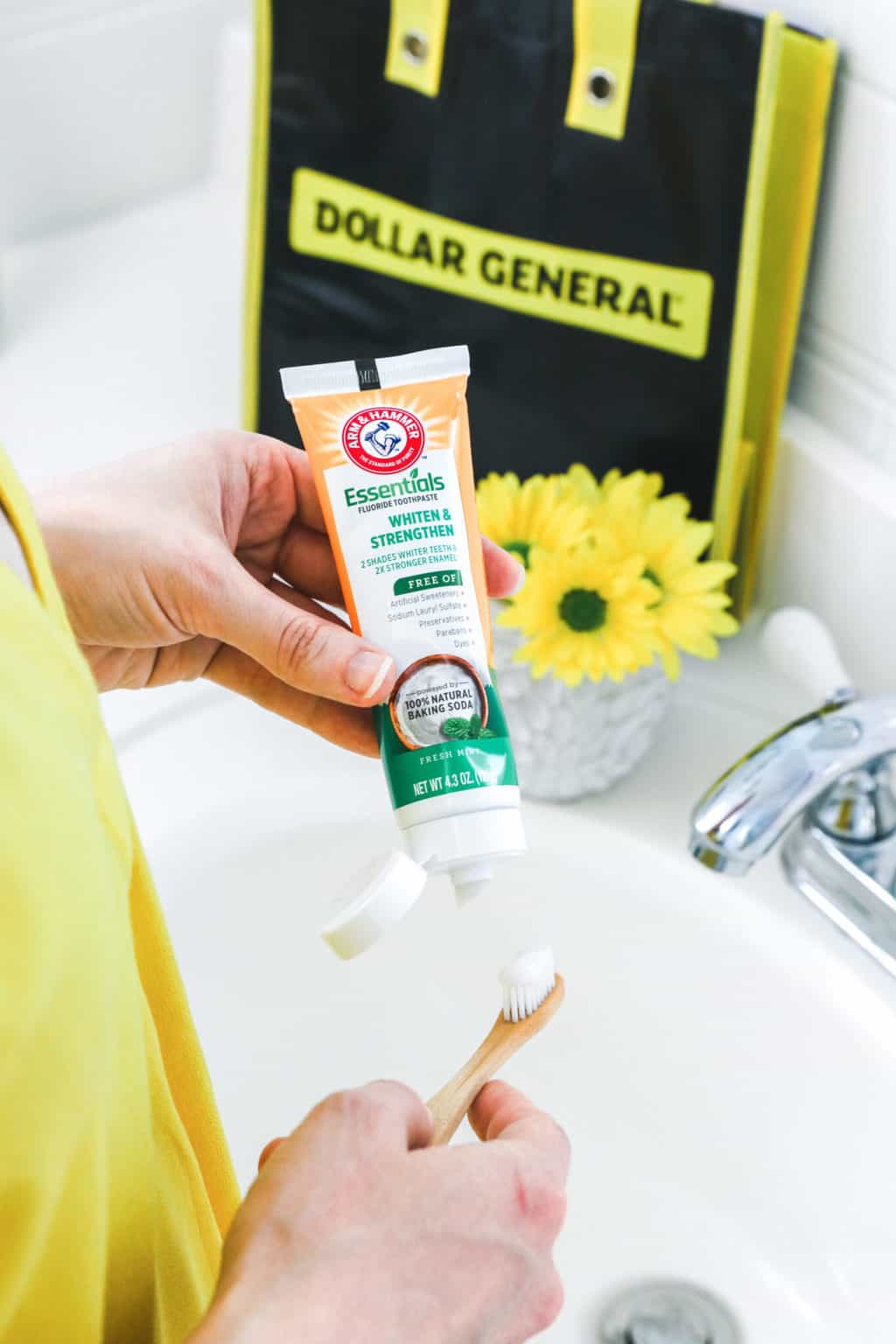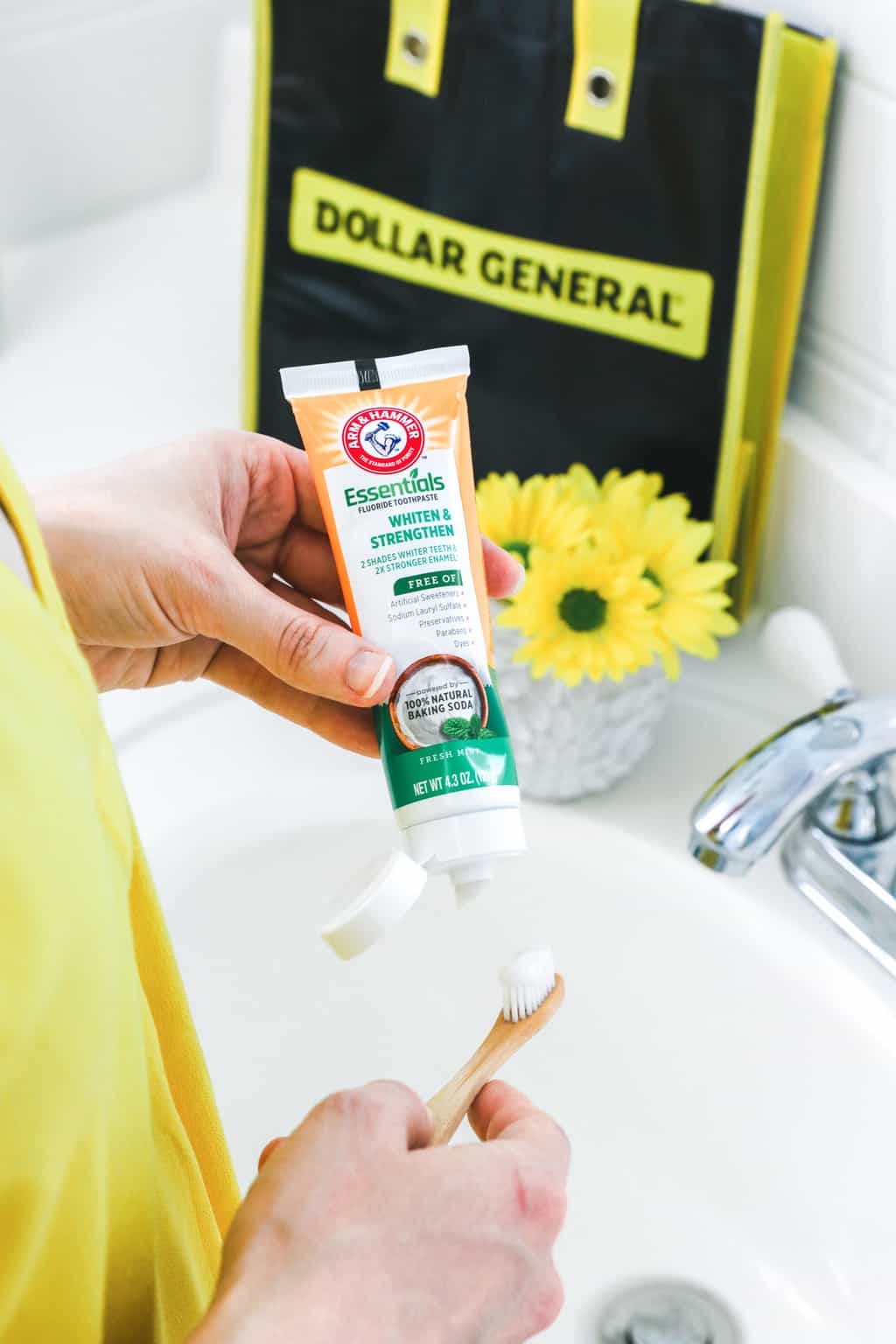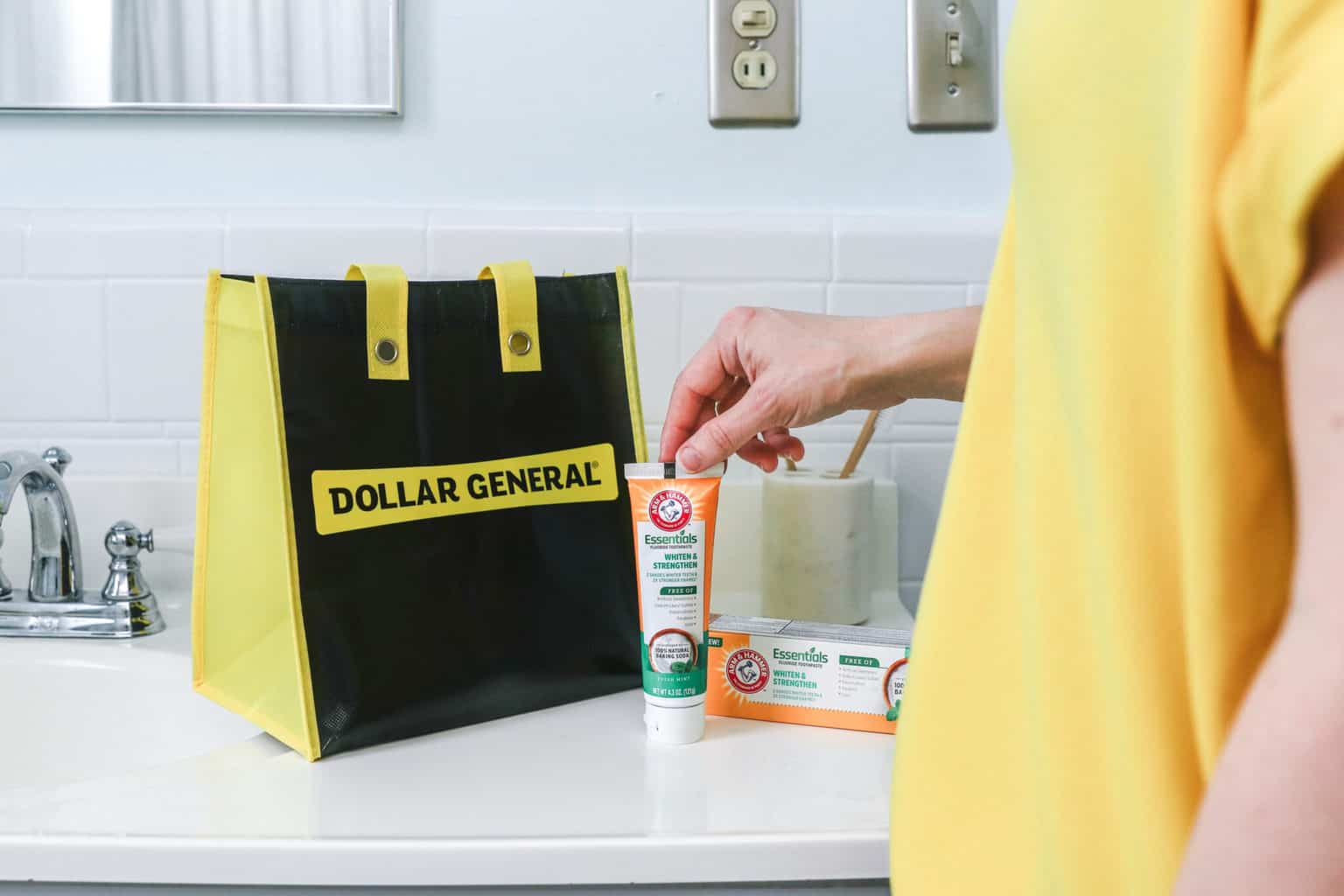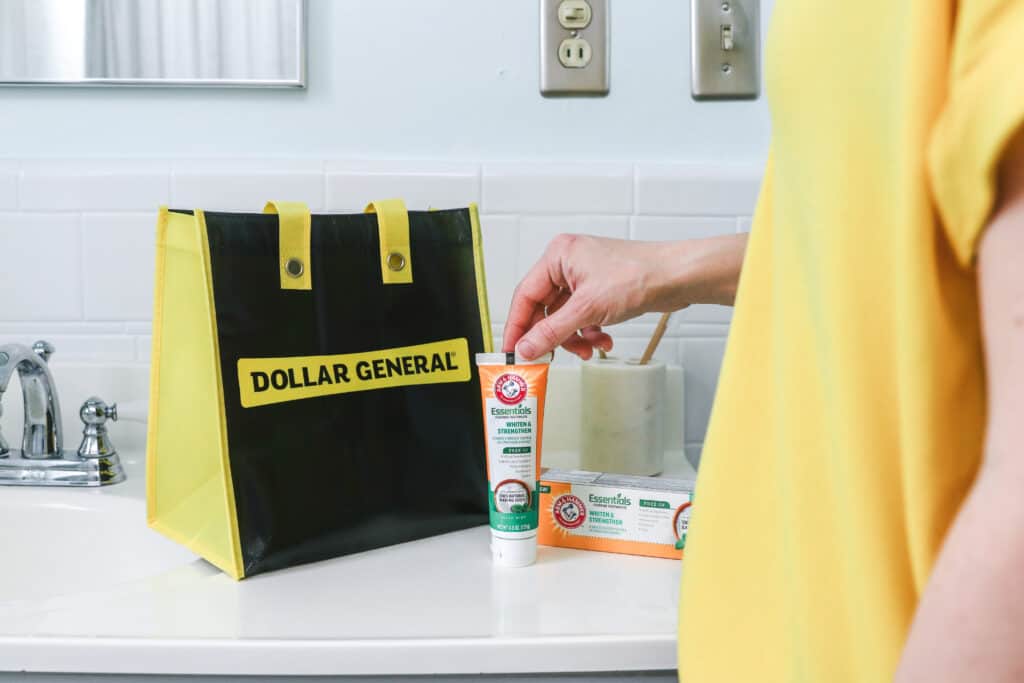 Visit Dollar General's coupon gallery and Save $1 on any ONE (1) ARM & HAMMER™ toothpaste, 4.3 oz. (offer valid: 8/2 – 9/26) Shop now at Dollar General!
#DollarGeneral #DollarGeneralFinds #ArmandHammer #armandhammeressentials #MorePowerToYou
9