Although I don't consider myself obsessive when it comes to my teeth (my husband may beg to differ), I do take my oral hygiene pretty seriously. I recently started using a toothpaste powered by natural baking soda, so it's easy and safe to incorporate into your daily brushing routine—no excuses.
The last time I was at the dentist, I mentioned to the hygienist some of the interesting things I recently added to my morning routine to keep my teeth clean and cavity-free. And surprisingly, my hygienist added one of her own to the list: baking soda.
She tells everyone who graces her chair the pros of daily brushing with baking soda—things like removing plaque and neutralizing the acid from food—and encourages her patients to use it as often as possible.
5 Reasons You Should Be Brushing with Baking Soda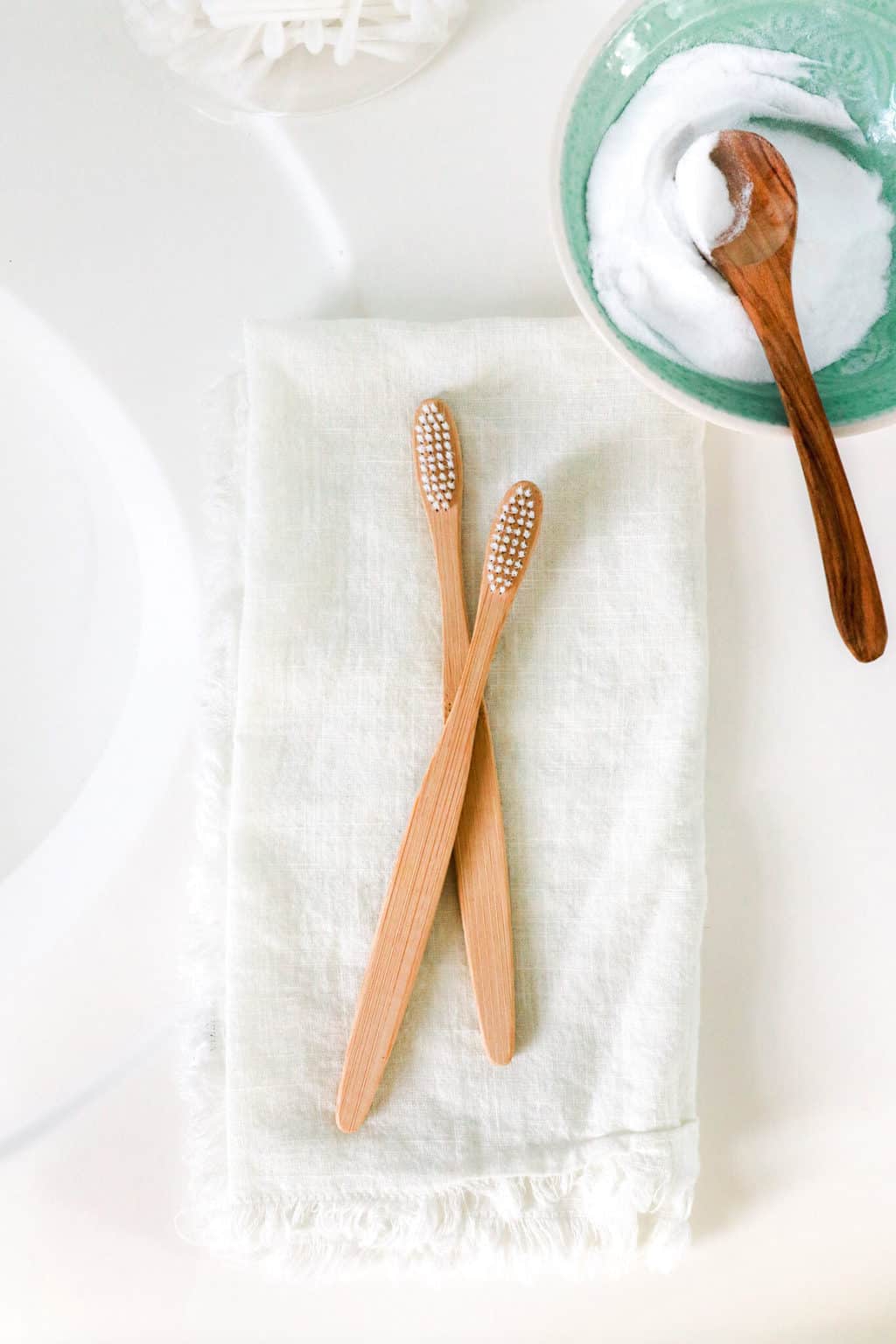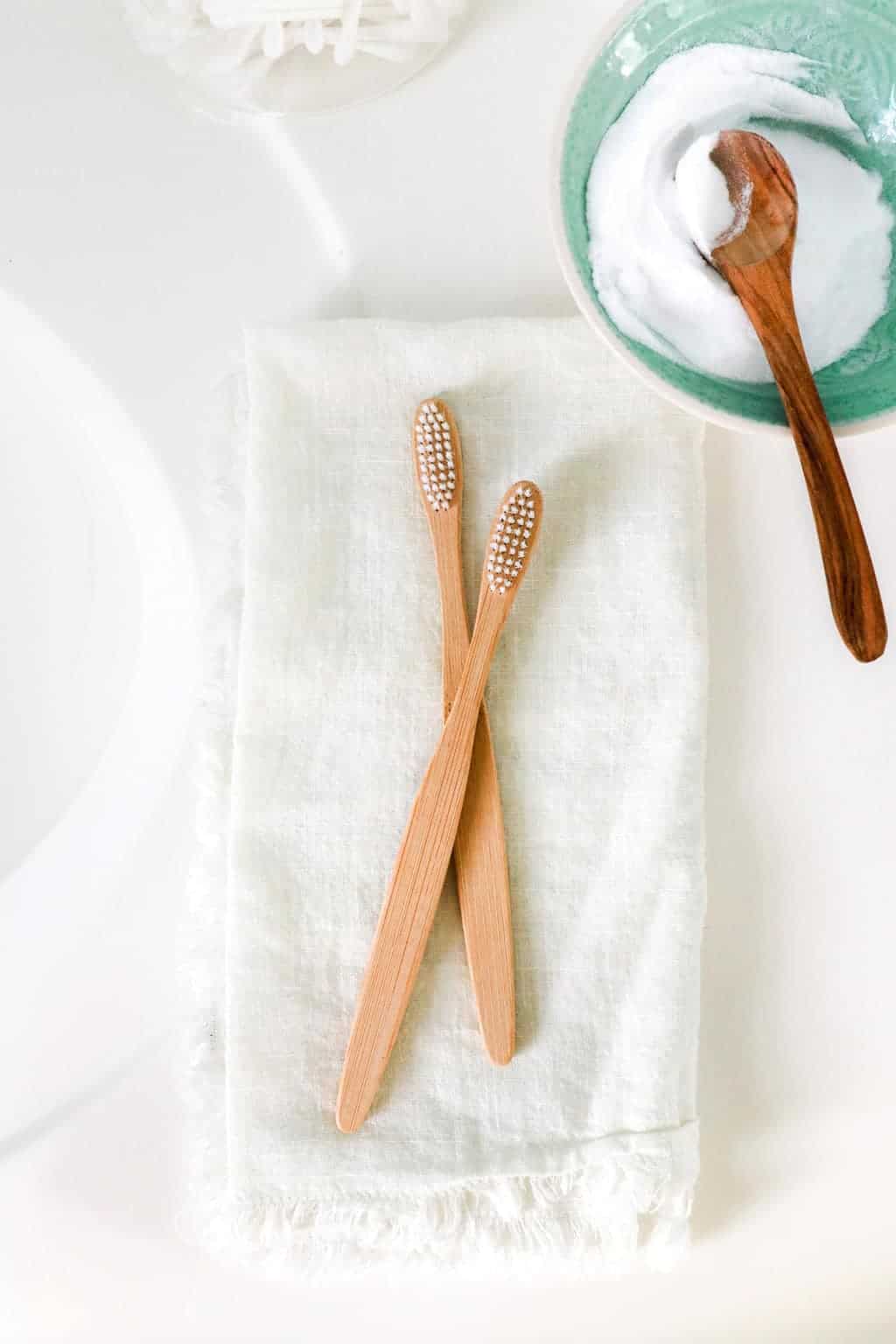 1
.
It whitens teeth
.
Baking soda helps to gently lift and remove stains from the surface of the teeth, giving your pearly whites a little boost [source].
2
.
It removes plaque
.
I'm always looking for ways to spend less time in the dentist's chair. So if I can keep plaque at bay on my own, I will. Baking soda toothpastes have been shown to remove more plaque than a non-baking soda toothpaste in hard-to-reach places [source]. And less plaque means stronger, healthier teeth and gums.
3
.
It neutralizes harmful acids from food
.
Many of the foods we eat are highly acidic [source]. As that acid sits on your teeth, it erodes the enamel shield covering your teeth [source]. Baking soda actually neutralizes plaque acid [source], so it helps prevent damage to your teeth and softening of the enamel.
4
.
It protects enamel
.
All toothpastes contain abrasives to remove plaque, but some can be tough on tooth enamel. Baking soda has been shown to be safe because it is less aggressive and does not cause damage to enamel [source].
5
.
It improves gum health
.
Acid doesn't just affect your teeth, but it can actually harm your gums as well [source]. But baking soda neutralizes acids in the entire mouth, which in turn improves gum health and keeps the mouth pH in balance.
9