I'm a summer person by nature. I dream about it all year and the second it arrives, I'm bummed because it's almost over. But if there's one thing I can't stand about summer, it's the bugs. In Virginia they're especially bad from June until October, meaning bug season is in full effect as we speak.
Last week after a romantic dinner in the backyard had my husband and I running for the safety of our dining room, I decided it was high time to invest in some patio candles. But I'm super picky when it comes to candles. No chemicals. No poisonous wax or fake scents. No high price tag. And they have to work.
Spoiler alert: they're nearly impossible to come by, so I ended up making my own. And I'm obsessed with them.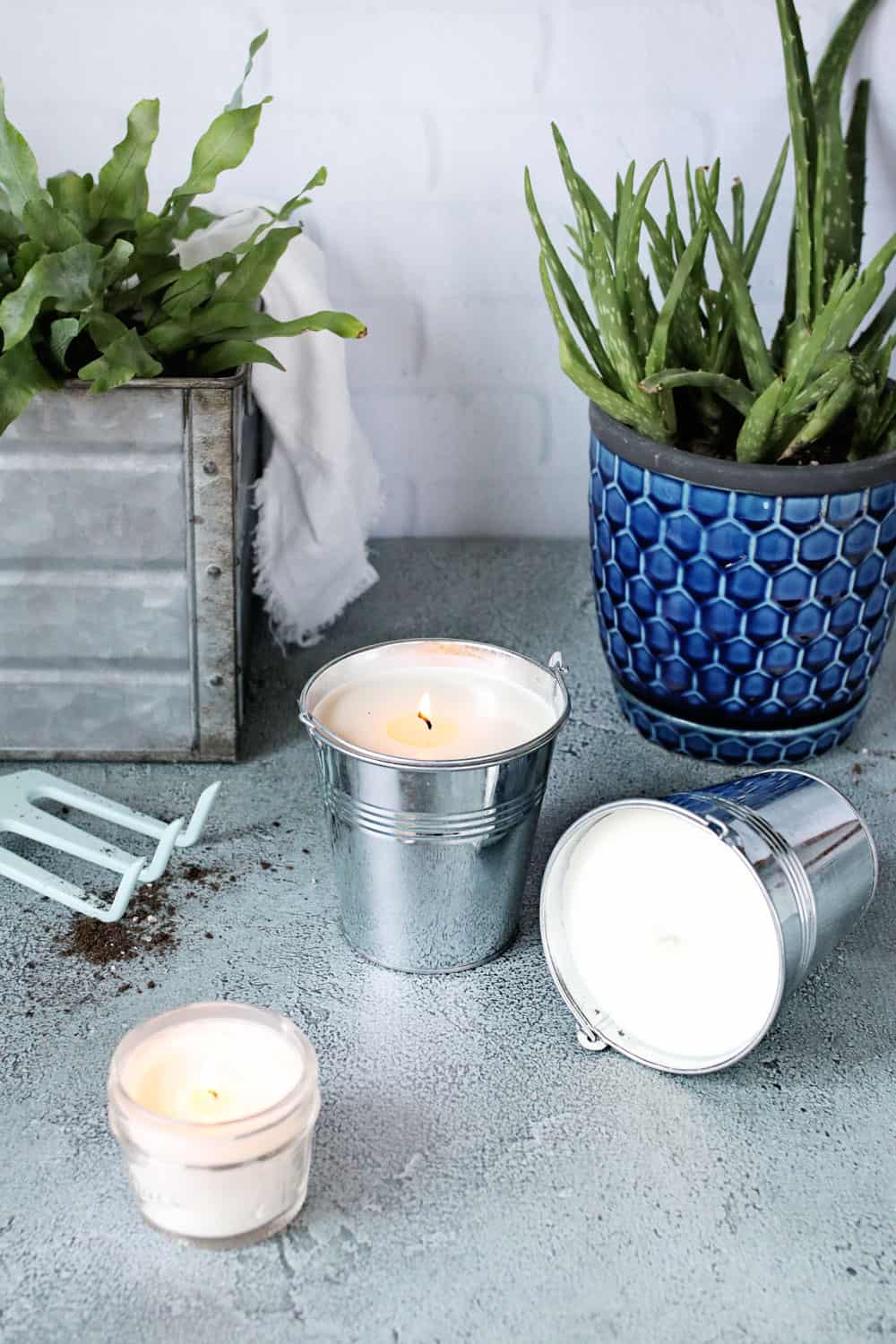 How to Make Patio Candles
You know those chemical laden patio candles you buy at the store? Well, those don't actually work. While they say they contain citronella, it turns out that they're just citronella scented. And that's a big difference when it comes to repelling mosquitoes.
Citronella essential oil, on the other hand, contains compounds that help mask the scents that mosquitoes find so attractive. And if those pesky little buggers can't smell you, they can't find you.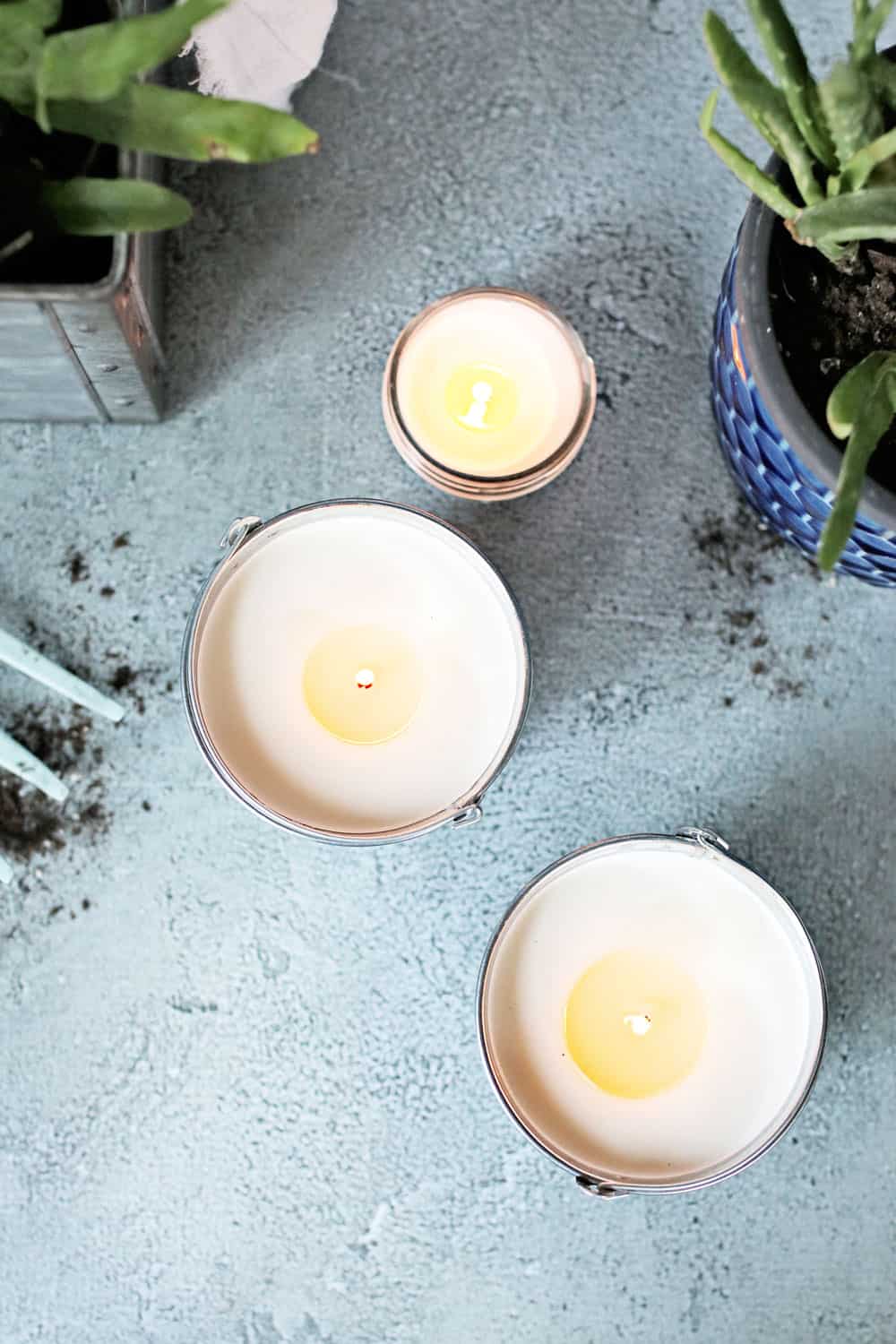 If you're not a big fan of citronella, I have good news and bad news. The bad news is that you have to use it. While other oils can repel bugs, none of them work quite as effectively as citronella. It's like using SPF 10 when you really need SPF 50. It works for a little while but you'll probably regret it later.
The good news is that you can add other oils like pine, lavender and sweet orange to cover the citronella scent. It will be just as effective as far as bugs are concerned, but you won't find the smell as overpowering.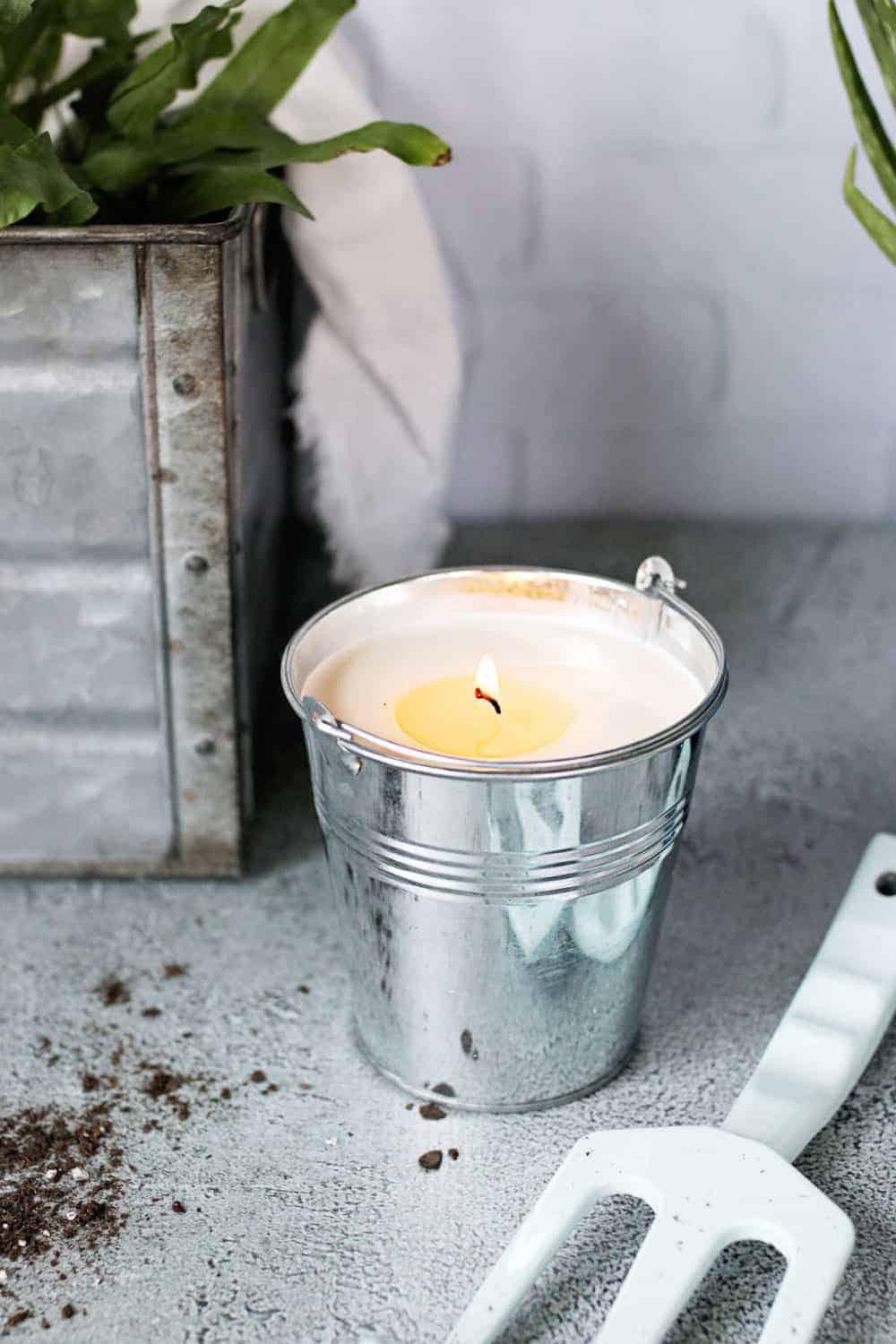 The materials you need for these are pretty easy to come by. You can pick up soy wax and cotton wicks from most craft stores. And citronella essential oil can be found at health food stores or online. I used some cute metal buckets for my candles, but had I thought of it earlier I would have used old aluminum cans instead. They're cute, zero waste and f-r-e-e.
To save even more money, instead of purchasing new wax, why not reuse wax from old candles. If you have any candles that haven't been burned all the way down, place them in the freezer overnight and the wax should pop out easily. Then combine all the leftover wax in a double boiler, melt it down and fish out any old wicks or metal pieces.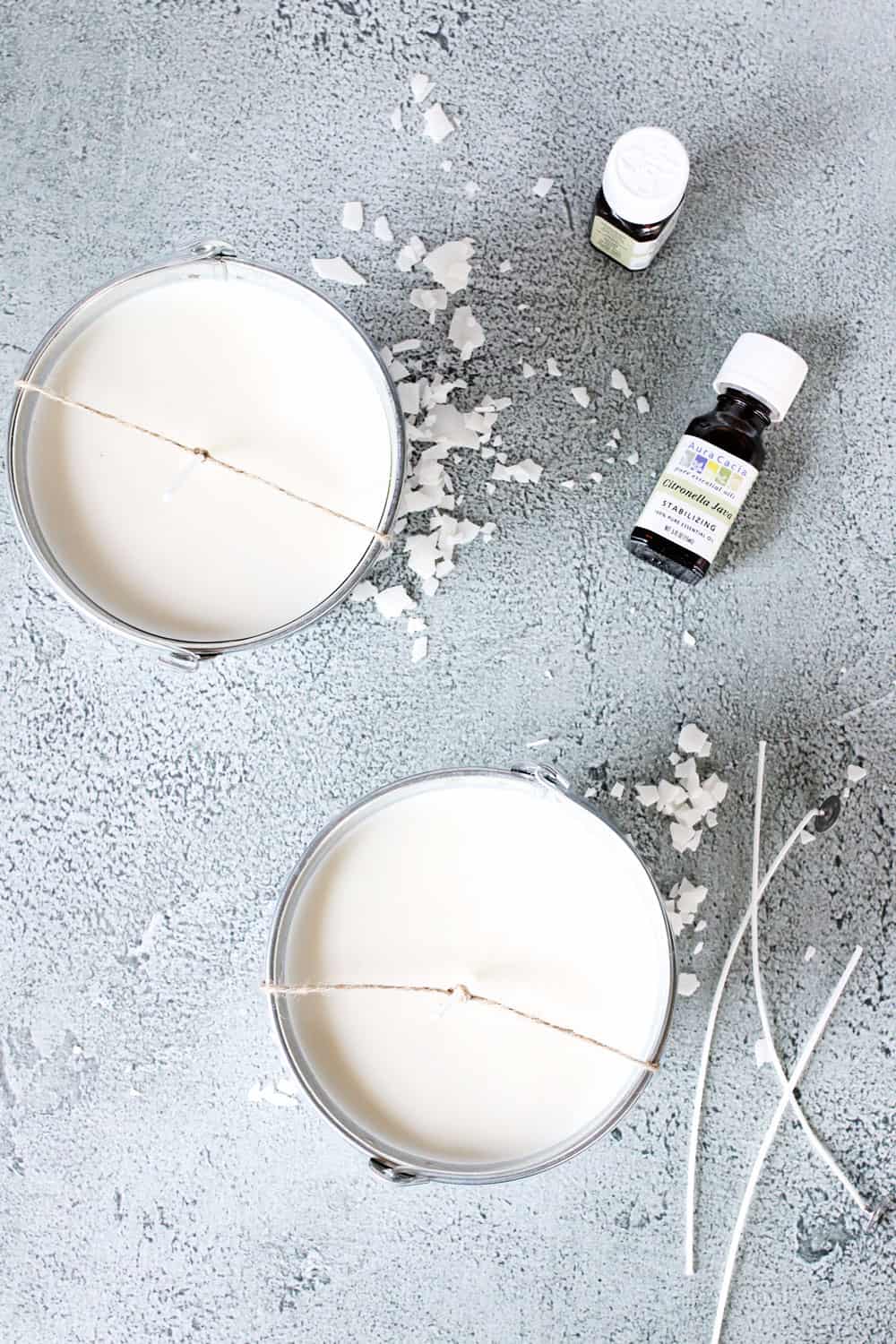 Supplies
Instructions
Place 2 cups soy wax flakes in an old glass jar. Microwave in 30-second intervals until completely melted. Add more wax flakes as room becomes available in the jar until you have enough to fill your candle container.
Once the wax has melted, add your essential oils and stir to combine.
Place a wick in the bottom of your candle container. Use string to help hold the wick upright and in the center of the container.
Pour the wax into the container and let cool overnight.
Trim the wick before lighting the candle for the first time.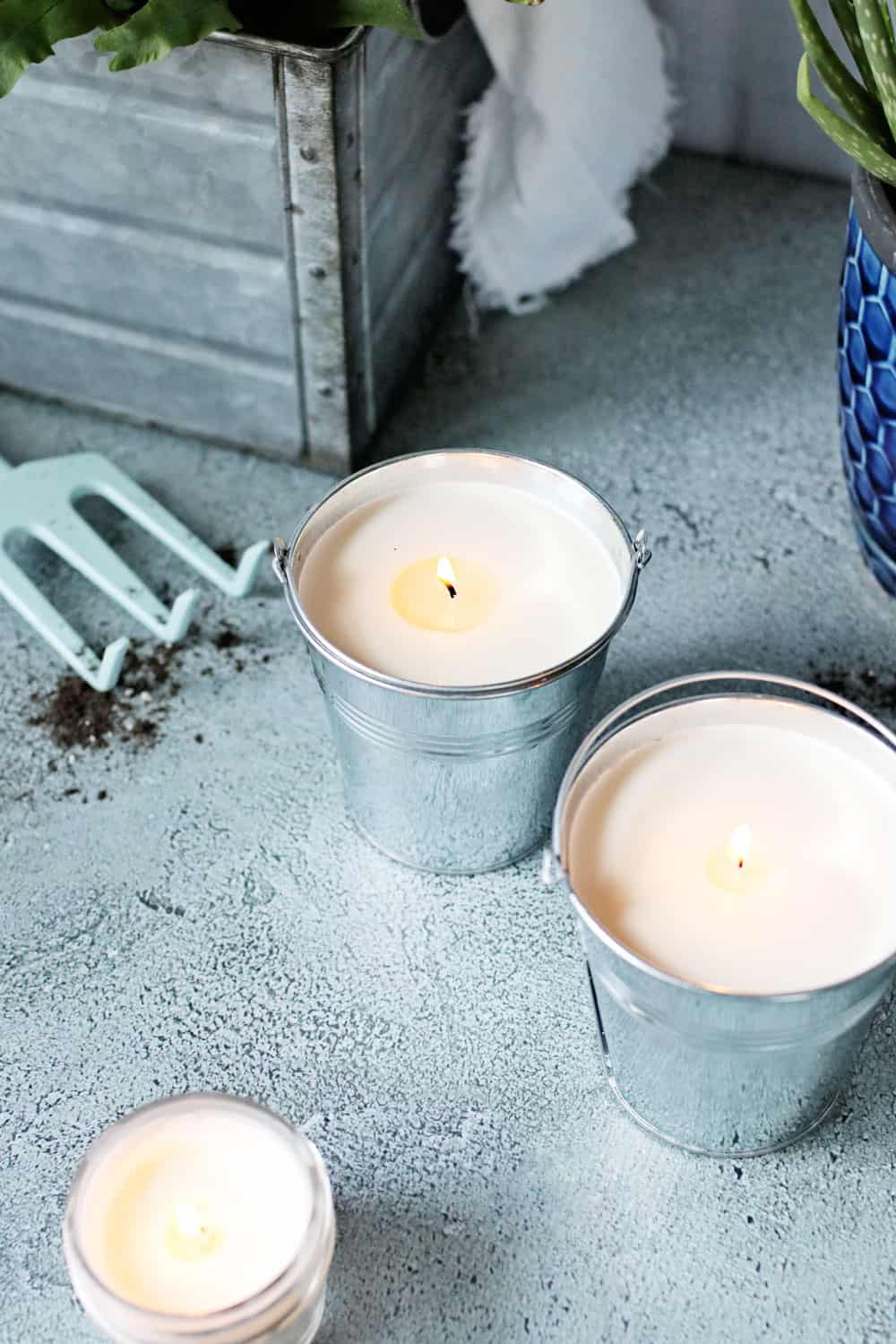 50