We've teamed up with MegaFood®️ to write this post. Thank you for supporting our sponsors!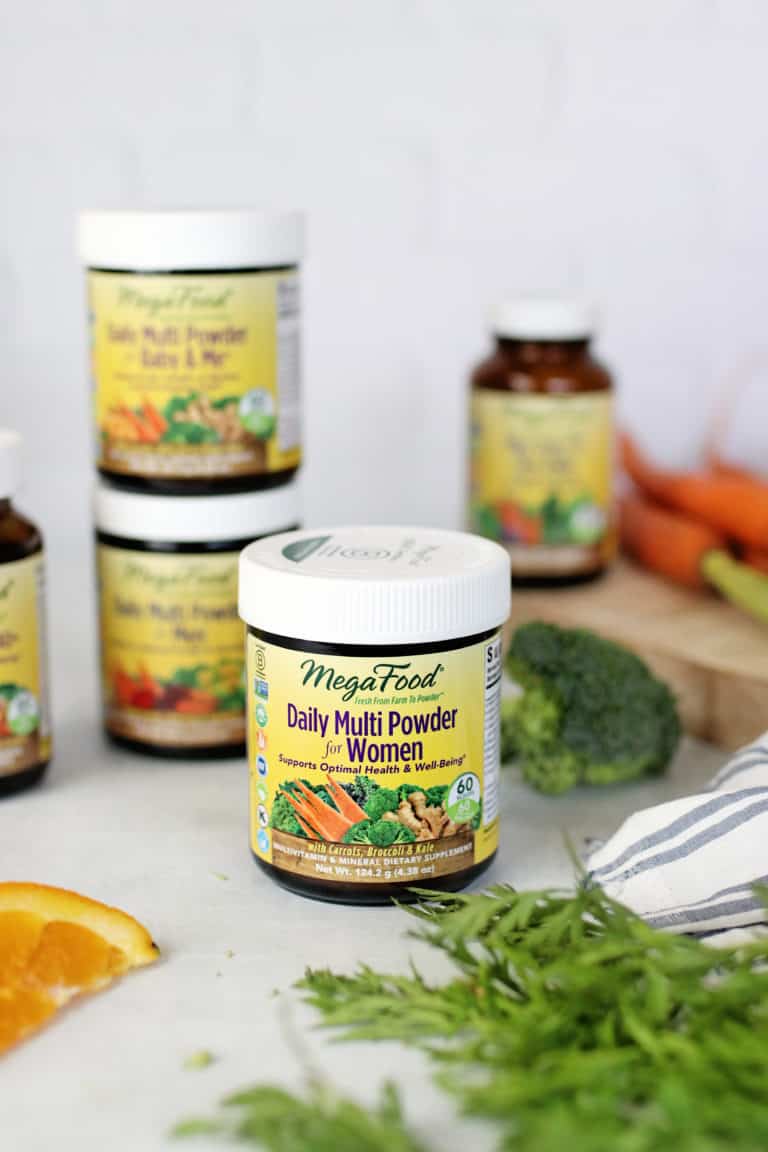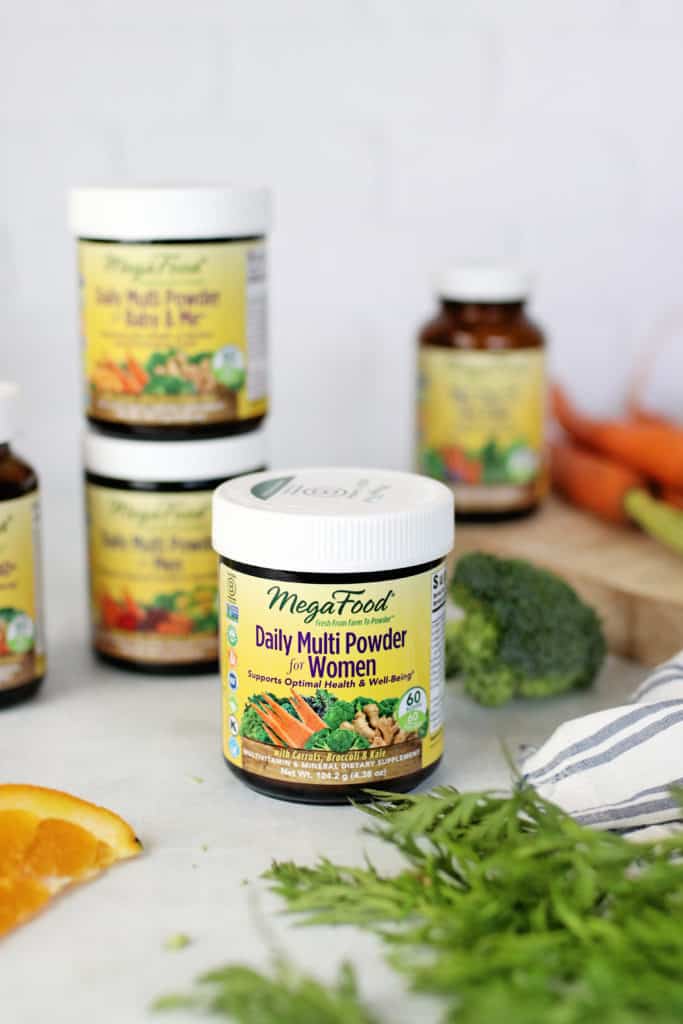 So many of us agonize over the food we eat and the products we put on our skin, but then grab whatever supplement bottle that pops up first when we search on Amazon. Iron is iron! Vitamin C is vitamin C! It's all the same, right?
Well, no. It isn't!
Unfortunately, online marketplaces make it easy for fly-by-night companies to sell their wares; while it might not matter so much if you're buying a hair brush or a pair of yoga pants, it really matters when we're talking about supplements. It's important to seek out brands you can trust, like MegaFood®.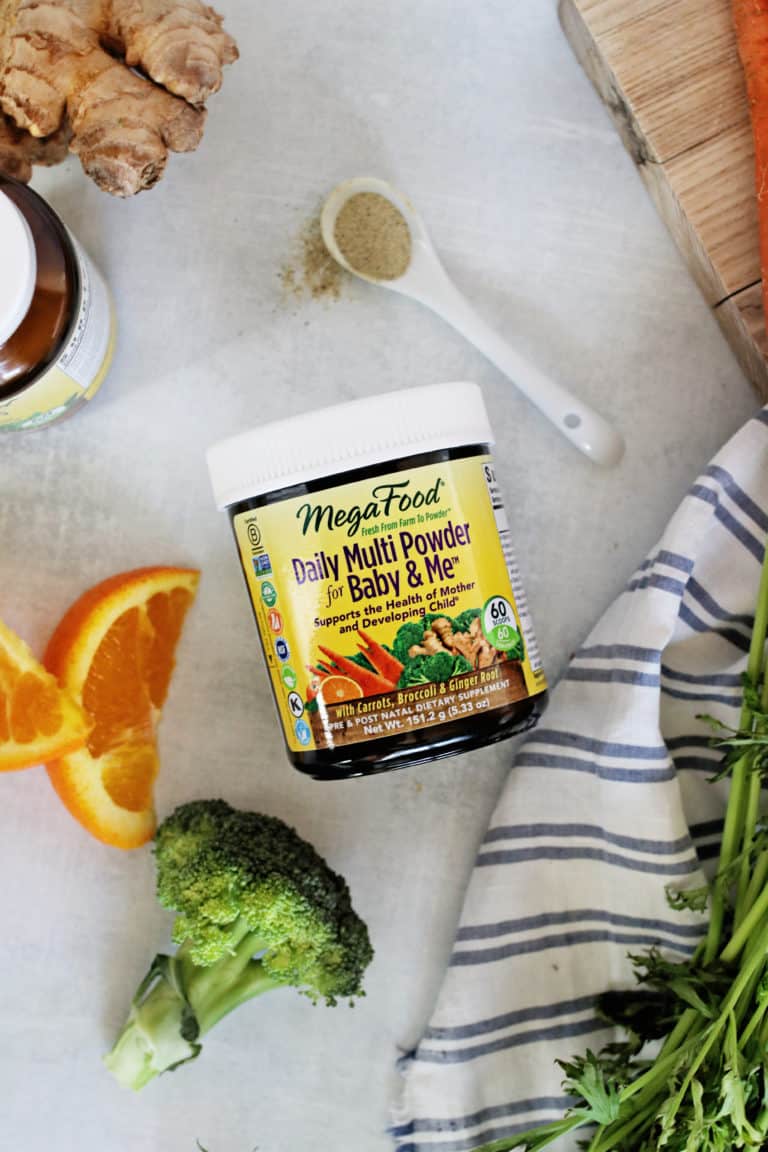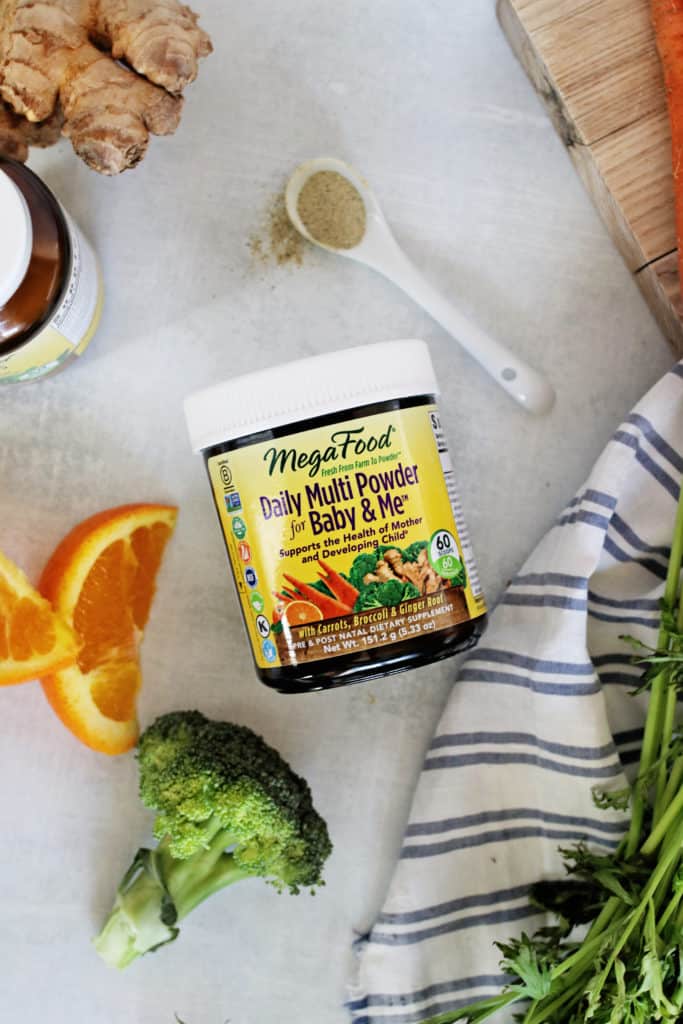 I am a huge MegaFood fangirl because, after my first pregnancy, I had low iron and their Blood Builder supplements made me feel human again – I take them every morning to this day and I push them on any friend who complains to me about feeling tired and lethargic.*
Here are 3 questions to ask whenever you're buying supplements: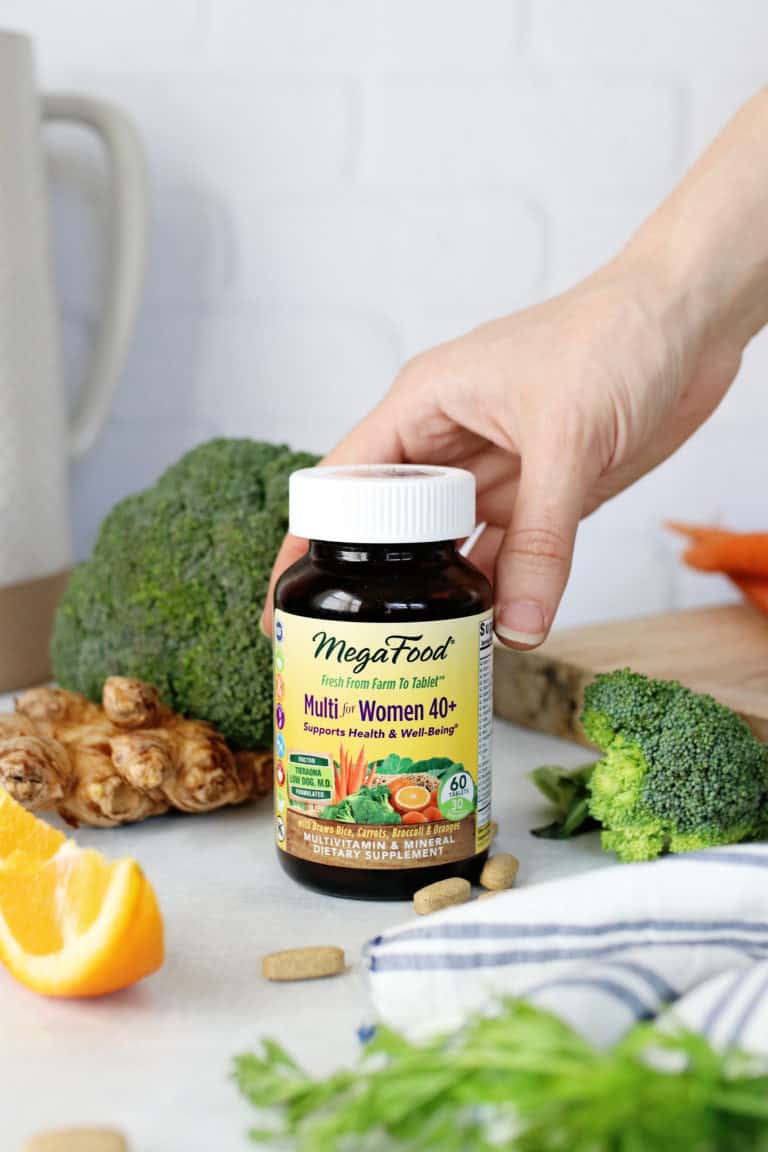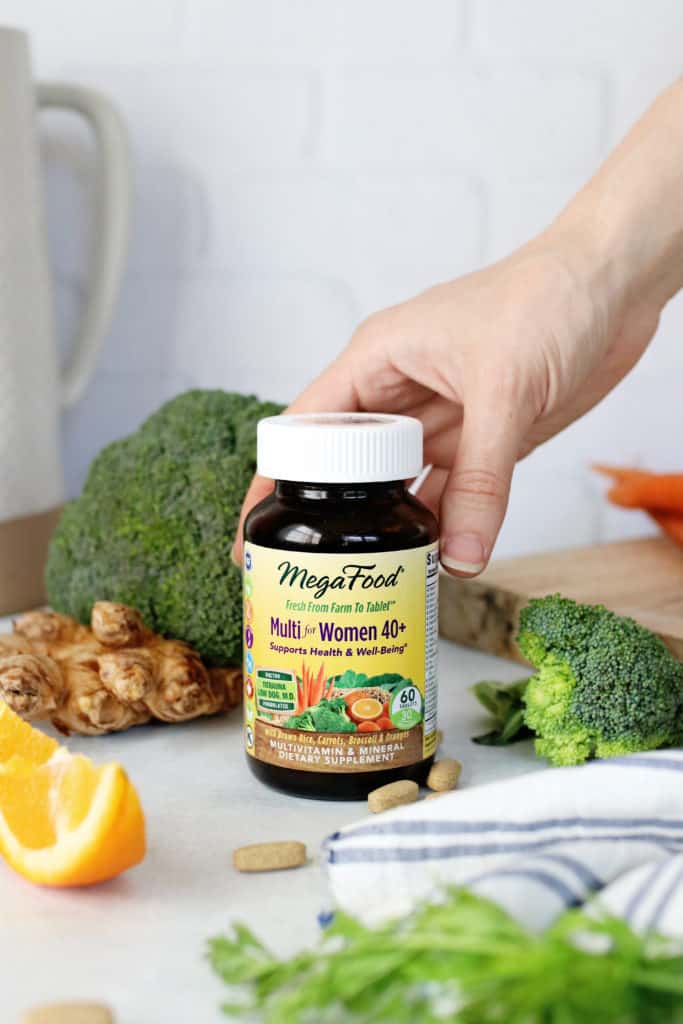 1. Are the Supplements Free of Impurities?
Heavy metals, pesticides, and other impurities may all be found in cheap, unregulated supplements. Seek out brands that are committed to testing each batch of supplements they produce and making sure their products are free of toxins.
One impurity that may be present in some supplements and many of the foods we eat (like oats and grains) is glyphosate, an herbicide classified by the World Health Organization as "probably carcinogenic in humans"; you may have seen it in the news recently when many popular cereals tested positive for glyphosate residue.
While MegaFood supplements are already Certified Glyphosate Residue Free, they're going a step further and teaming up with the Environmental Working Group (EWG), Ben & Jerry's, Stonyfield, and other brands to petition the Environmental Protection Agency to ban the use of glyphosate as a desiccant before harvest, a practice that increases the likelihood that you and I will be directly exposed to it in the foods we eat.
Sign the Petition to Ban Glyphosate
Want to get glyphosate out of our supplements and food? You can help by taking a minute (literally! one minute!) to sign the petition and, if you choose, share it with your friends and family on Facebook.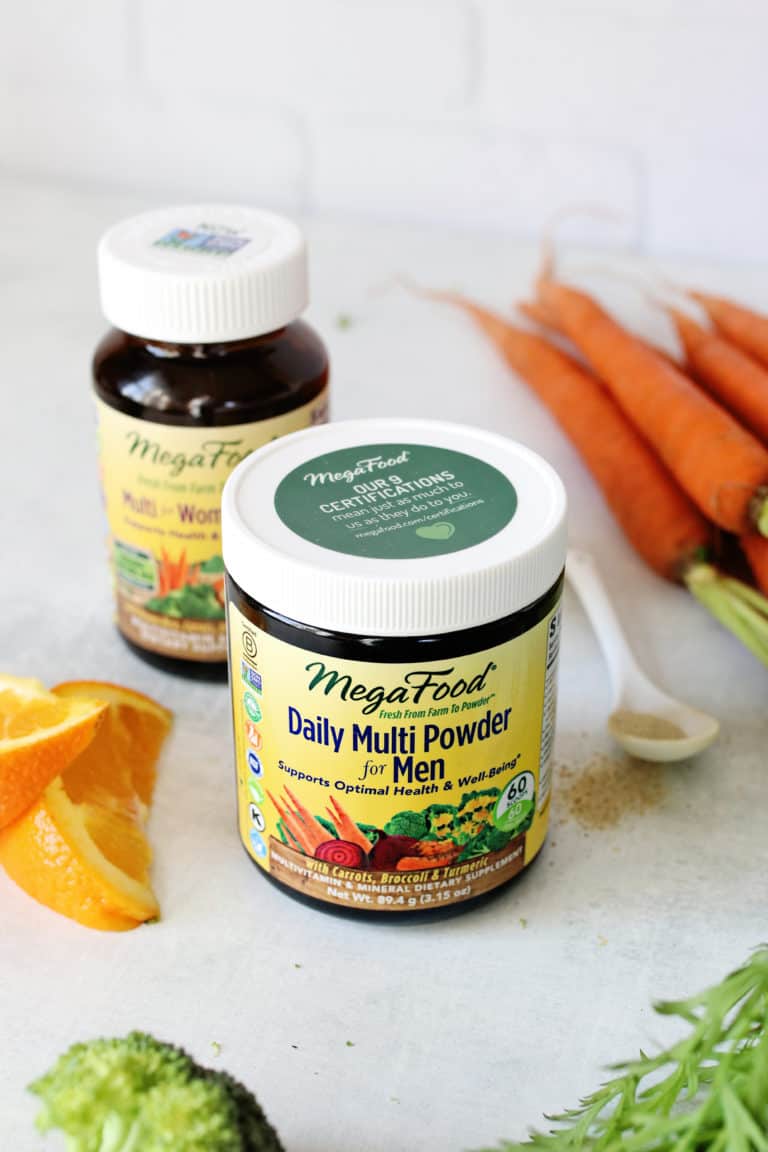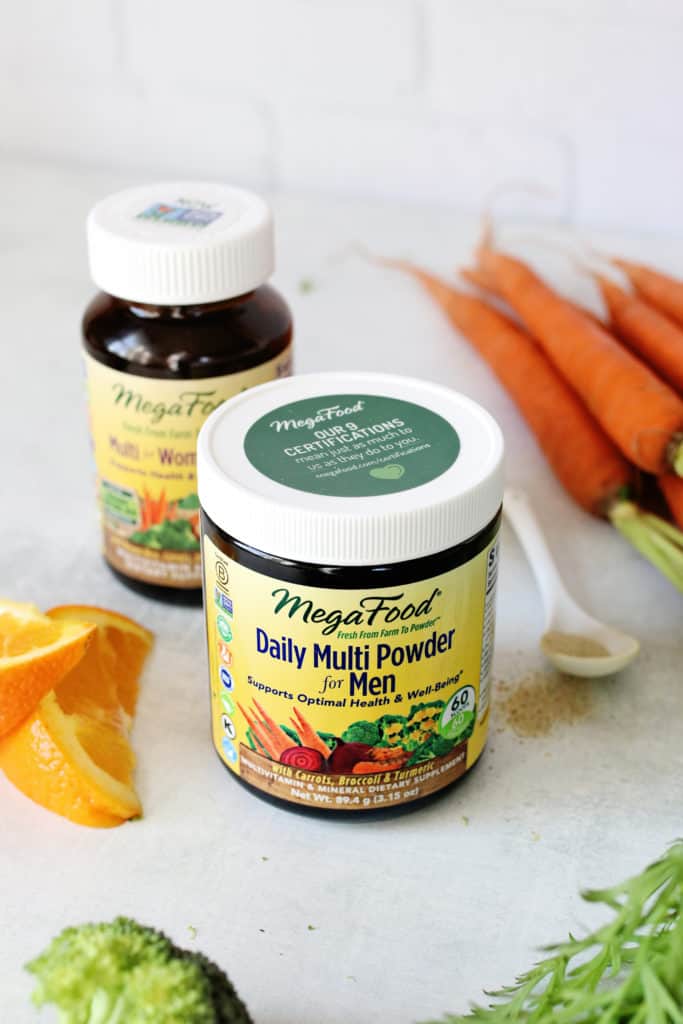 2. How Are They Made?
Often times supplements made in other countries are subject to different standards and regulations; imported supplements are only rarely inspected upon entering the United States, so it's important to understand where your supplements, and the ingredients used to make them, are sourced from.
This is another reason why I appreciate MegaFood–their supplements are made with nutrients paired with real, whole foods from trusted farmer partners who share a commitment to organic and regenerative agriculture , so you can have peace of mind knowing that you can trust what's in every bottle.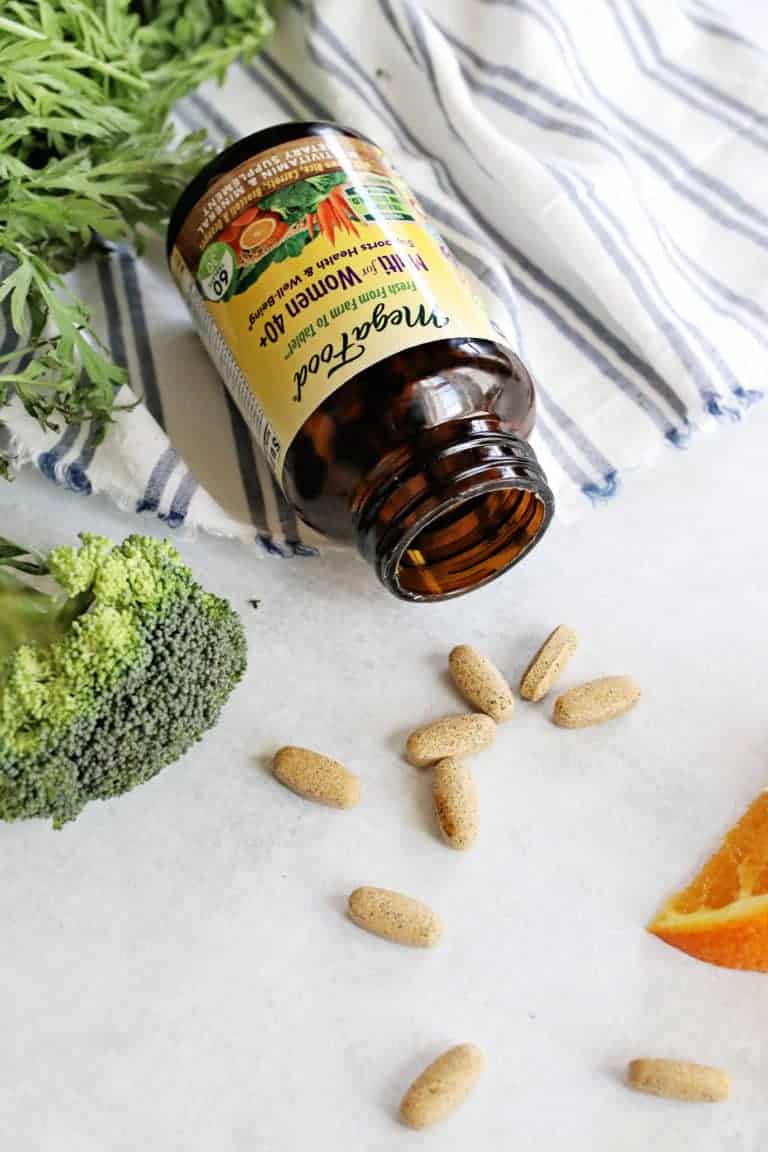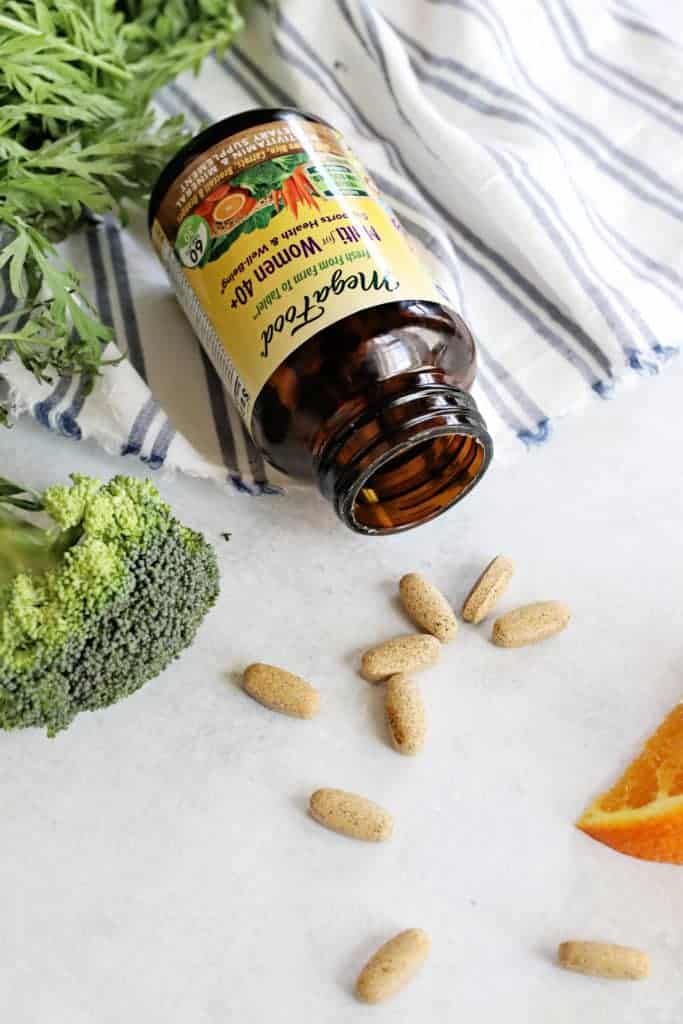 3. Is The Brand Transparent?
In addition to where products are made, you'll also want to know how are the vitamins made? If you can't find these answers readily available on a manufacturers' website, move on to another brand.
MegaFood is transparent about their manufacturing process, so much so, that you can actually watch them being made on their website! They also recently became a certified B Corp which means they are committed to higher standards of transparency and accountability, and they are a force for social good within their community and beyond.
*This statement has not been evaluated by the Food and Drug Administration. This product is not intended to diagnose, treat, cure or prevent any disease.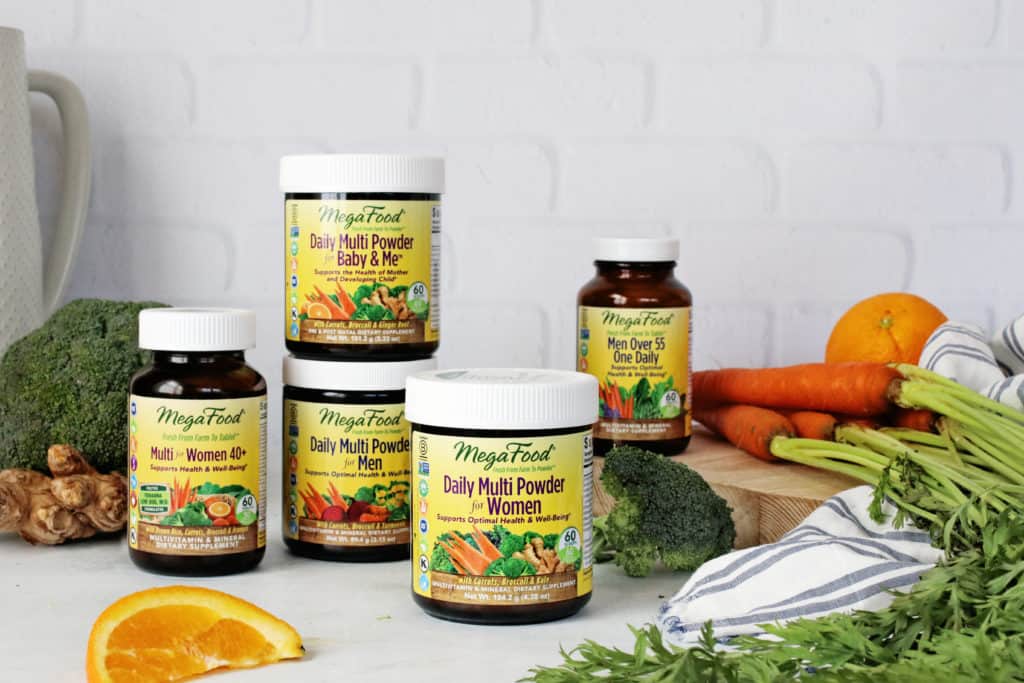 49