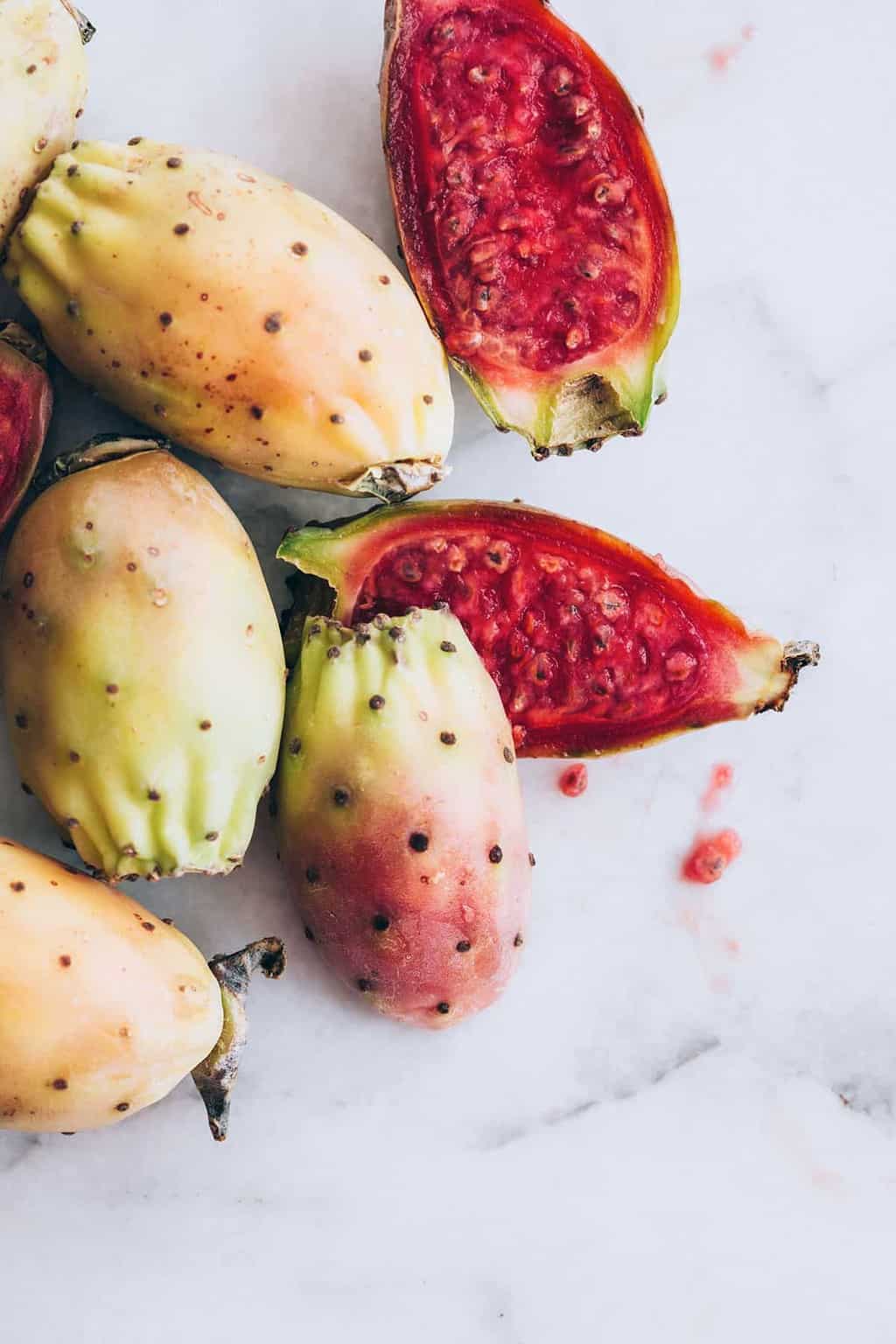 The idea of putting anything cactus related on your face might sound a bit, well, scary. Especially something derived from a plant called 'prickly pear.' But the pretty, pink water sourced from the fruit of said cactus is actually packed with antioxidants that nourish and hydrate the skin inside and out.
A native of the Sonoran Desert, the prickly pear cactus is a natural wonder. Its fruit contains the highest plant levels of the anti-inflammatory antioxidant betelain, which gives the fruit its deep red color.
Super hydrating cactus water from the prickly pear has become trendy on the beauty-beverage scene. The low sugar water is not only tasty but it's also better absorbed and retained by our thirsty skin cells.
Prickly pear seed oil, made from the seeds of the prickly pear fruit, is a prized beauty ingredient with high levels of essential fatty acids that nourish skin and also improve the skin's barrier function so your skin is better able to hold on that hydration.
The highly prized (and quite expensive) oil is loaded with vitamin E, reduces fine lines, wrinkles and age spots on aging skin, and is an oil ideal for both dry and oily, acne-prone skin. Try this face mask recipe to nourish the skin and soothe inflammation to decrease any puffiness or redness.
Outside: Vitamin C Cactus Water Face Mask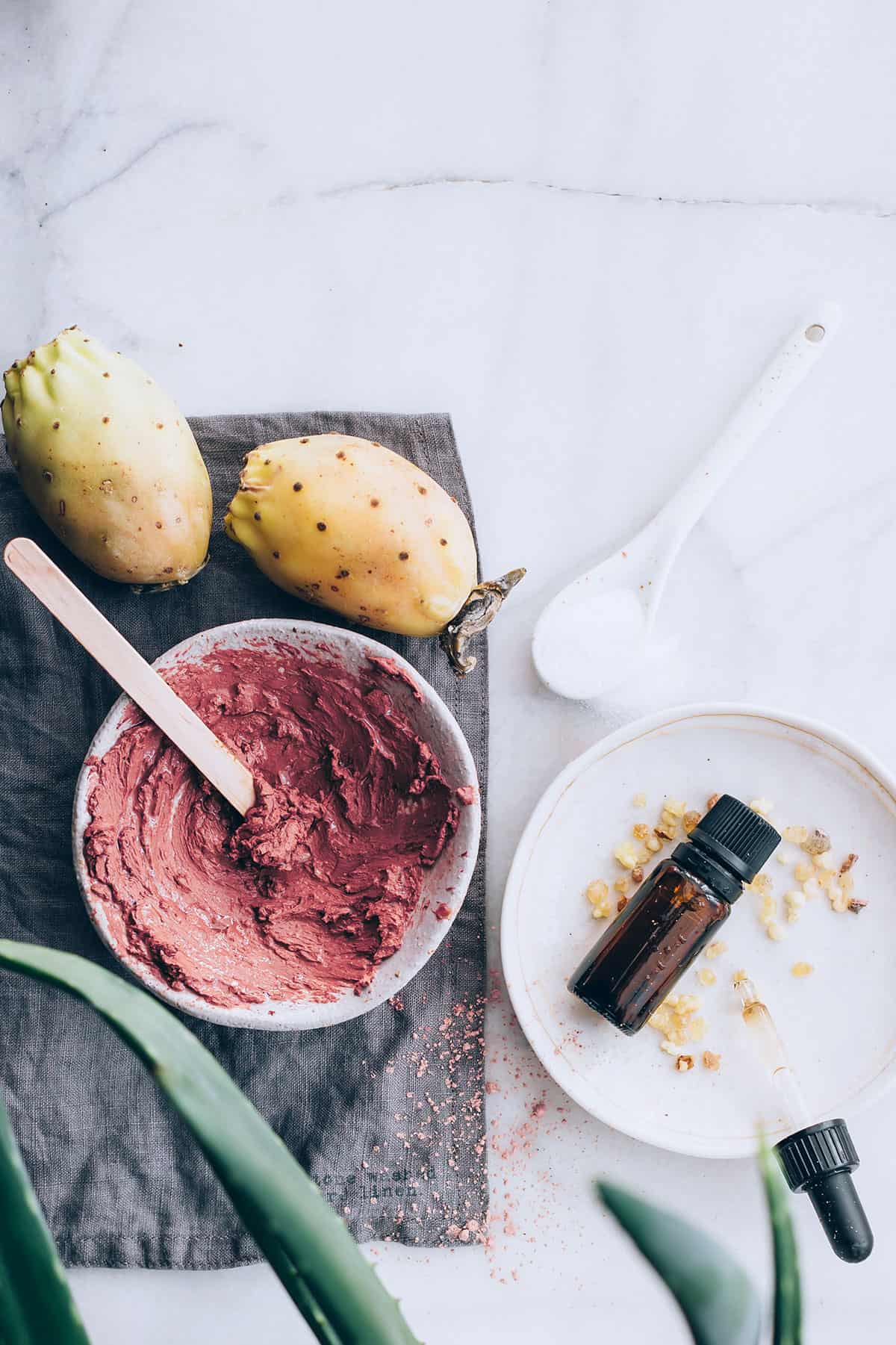 In a measuring cup or small bowl combine the cactus water and aloe vera. Add ascorbic acid and stir until dissolved. Add pink clay and stir until combined. In a separate bowl, combine prickly pear seed oil, jojoba (if using) and essential oils. Add to the cactus water mixture and stir.
To use, apply to the face (avoid the eyes and mouth) with a facial brush or clean fingers. Let sit for 15-20 minutes before rinsing off with warm water. Follow with toner and moisturizer.
Refrigerate extras in a clean jar with lid and use within 2 weeks.
Inside: Cactus Water Chia Fresca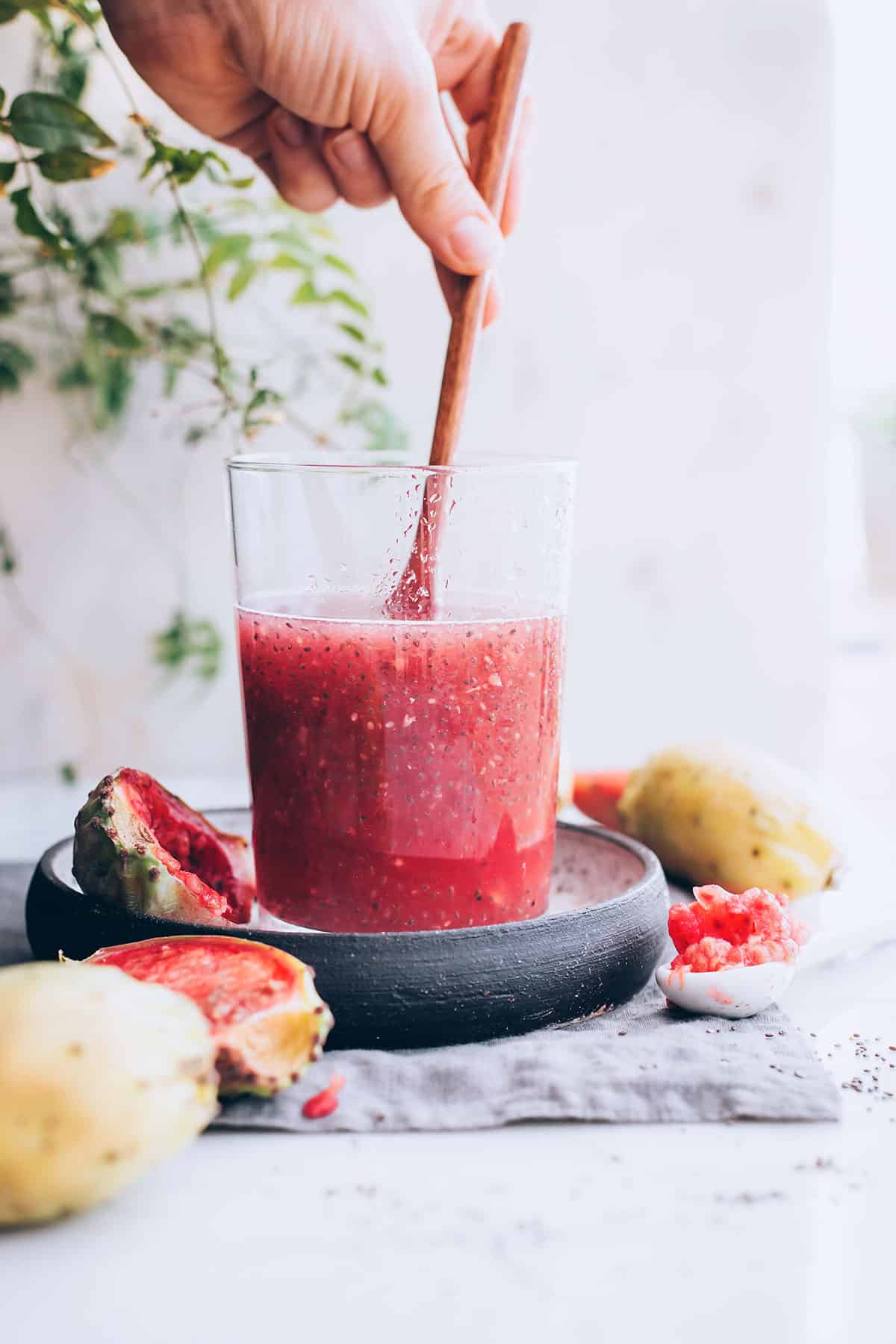 Cactus water has many health benefits on the inside. It's full of antioxidants, vitamins and minerals that boost hydration, soothe inflammation and support the immune system. Sip cactus water post-workout to help the body recover and try it in the afternoon instead of coffee for an energy boost and you'll get high levels of amino acids to help reduce damage from free radicals, UVA/UVB rays and pollution.
Serves 2
Ingredients
3 cups coconut water
2 cactus fruits, peeled, chopped
1/2 lemon, juice only
2 tbsp chia seeds
Method
Add the cactus pulp, lemon juice and coconut water into a blender and pulse to obtain a smooth liquid.
Transfer into your water bottle, add the chia seeds, cover the bottle and shake well to combine.
Drink after 10 minutes, when the chia has absorbed some of the liquid, or after your workout.
This post was medically reviewed by Dr. Jennifer Haley, a board-certified dermatologist with extensive experience in medical, cosmetic and surgical dermatology. Learn more about Hello Glow's medical reviewers here. As always, this is not personal medical advice and we recommend that you talk with your doctor.
Photos and drink recipe by Ana Stanciu
12