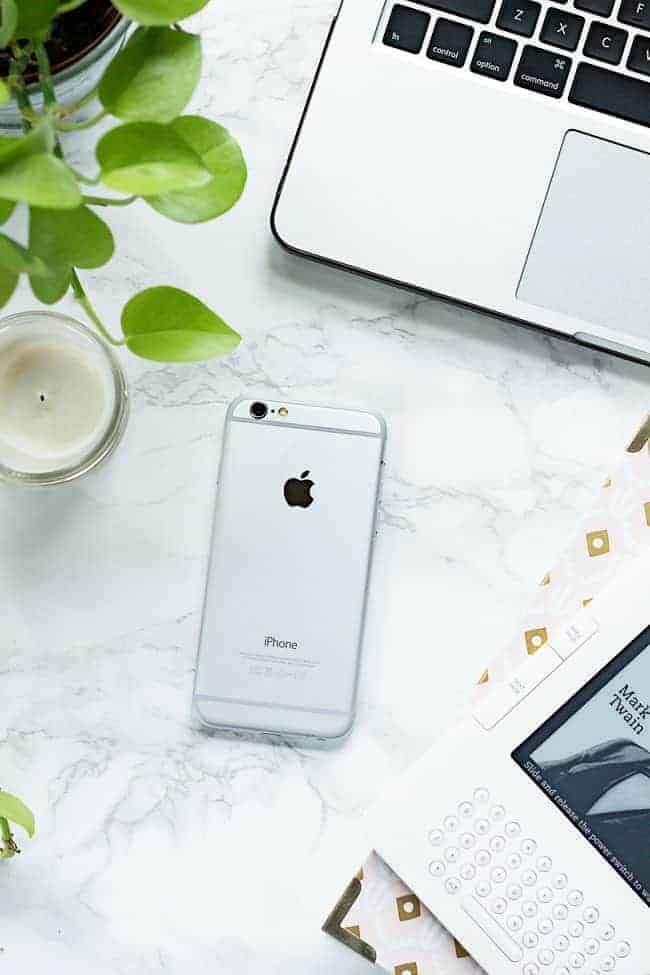 Are you feeling overwhelmed with the amount of information coming at you online? Me too, and yet, it's so hard to look away. If you are feeling like you want to ease that information overload but aren't ready to go on a full-on digital detox, here are six tips managing digital overwhelm.
Stay Screen-Free for the First Hour You're Awake
When you first wake up, do you find yourself immediately reaching for your phone? I am guilty of doing this too, and it's a habit that is worth breaking. Grabbing our phones and checking emails or social media immediately starts the day on a hectic note. When you first wake up, try to spend as much time as you can without looking at your phone. Even if you don't have a full hour in the morning, take a few minutes to perform a short meditation or journal to give yourself a sense of calm before reaching for your phone.
If you want to take this one step further, try using an actual alarm clock instead of the alarm feature on your phone.
Unfollow Things that Don't Inspire You
These days we are inundated with information. Between social media, television, podcasts and texting we are connected to other people's thoughts, feelings, and opinions 24/7. Since we do take in so much information, take in information that is going to serve and inspire you. If you see accounts on your Instagram feed that make you feel less than, unfollow them. If you are overwhelmed by all of the turbulence on your Facebook feed, fine-tune what you see so you only see accounts that make you feel good, not accounts that overwhelm.
Give Yourself a Digital Curfew
It is so easy to lay in bed at night and scroll endlessly isn't it? Not only is the light from your screen potentially keeping you awake, but taking in so much information before bed can keep you wired as well. Aim to give yourself a digital curfew at least 30 minutes before bed to give your eyes and your mind a break.
Keep Open Tabs to a Minimum
By now, most of us know multi-tasking isn't a very productive habit. Very few things encourage multi-tasking or digital overwhelm as much as working out of several tabs at once. Toggling between so many different tasks and websites takes a lot of energy, and can be incredibly overwhelming. Keep your open tabs to a minimum and focus on one task (or reading one blog post!) at a time.
Unsubscribe from Unnecessary Emails
These days, every business, blogger, and entrepreneur is trying to build their email list. You have probably opted into some lists to get a freebie or to receive exclusive content from your favorite brand. While that's great, regularly perform an audit of what lists you are subscribed to and unsubscribe from unnecessary emails or those that aren't providing value. Another solution is to create a separate email account that you use exclusively for lists, coupons, and freebies. Doing so will get these emails out of your main inbox, and can help you feel less overwhelmed when you check your emails.
Turn Off Notifications
Do you need to be notified every time you get a new email, someone likes one of your posts on Facebook, or when someone sends you a snap on Snapchat? Chances are, you don't need to be notified every single time these things happen. Turn off notifications for distracting apps so they don't disrupt your productivity or peaceful moments and so that you can check them at your own pace.
0