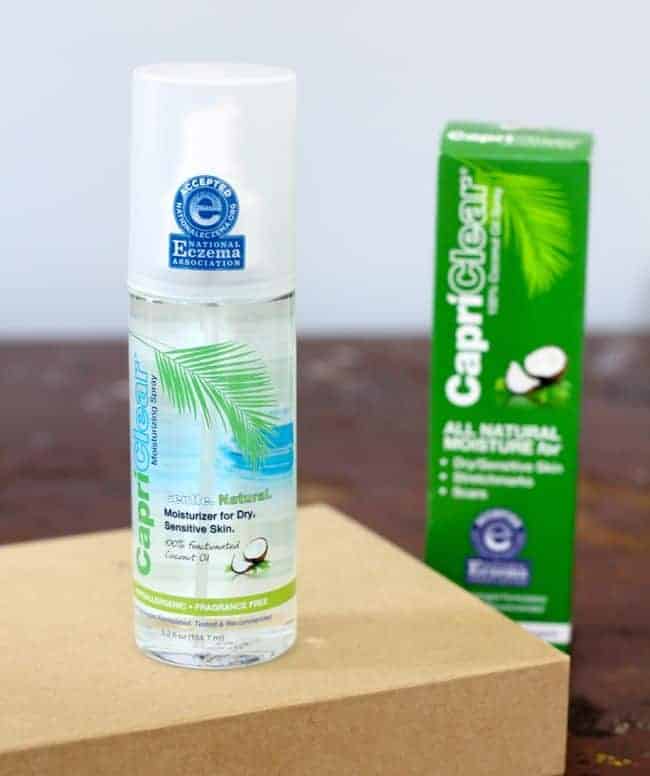 We love coconut oil!  Yes we do, and have been using it in our hair, on our teeth, and even as deodorant. So when we came across the CapriClear coconut oil spray we just had to try it.  We like the moisturizing power of this all natural product.  And the spray bottle is handy too.
Come try it for yourself by entering to win 3 bottles of CapriClear® 100% Coconut Oil Spray.  For those with dry, sensitive skin, or with eczema, here is what makes CapriClear stand out to us — it's hypoallergenic, all natural,  and free of irritants such as preservatives, additives, dyes, fragrances, parabens, sulfates, and PABA.  Hard to go wrong with that!
What's also great is that CapriClear is so gentle that it can be used as a moisturizer for children as well as adults.  Try it out!
0