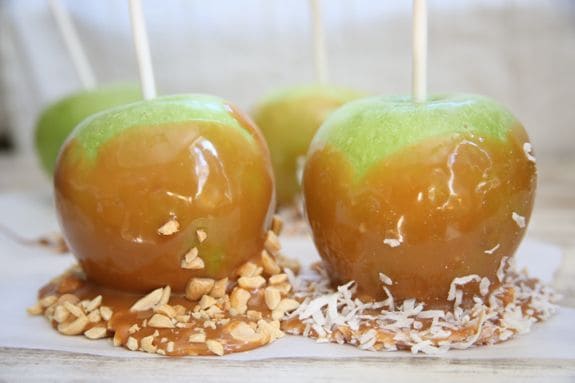 What the heck went wrong with my caramel apples? Does anyone know? We got all crafty adding sprinkles and coconut … only to have it all landslide down! I suspect it was too much caramel or maybe waxy apples (we did wash them though). Or maybe I was supposed to put them in the freezer? Whatever the cause, we ate them anyway. And, yes, they were still delicious!
Do you have fun plans for the weekend? We are trick or treating at the zoo and doing pumpkin picking round 2. The kids love carving and I love roasting the pumpkin seeds. Have a fabulous weekend – a few links for your weekend reading are below!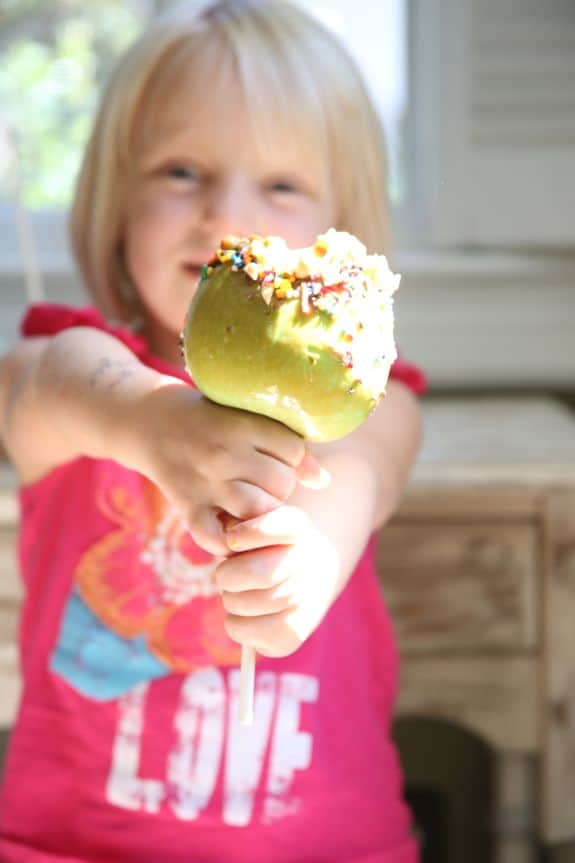 Doable:
Speaking of trick of treating, these candy buckets are so simple & amazing.
How clever are these popsicle sticks puzzles?
Readable:
I found these business tips very useful: why you don't need a marketing plan.
A read to fill you with positive thoughts, found on Style of a Songbird.
Buyable:
I want all of Penelope and Pip's prints.
And hers.
My inner momista needs a pair of wide leg jeans.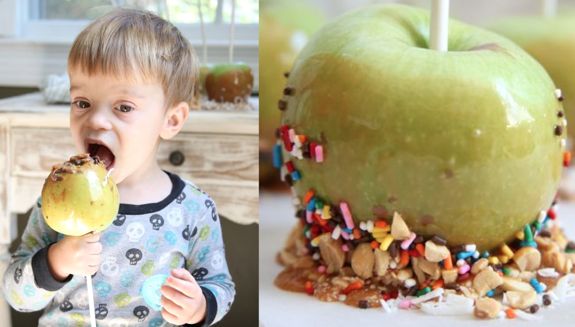 0