I love cooking with—and eating!—lots of fresh produce, so winter is kind of a bummer for me. I try to buy local and right now, local means lots of root vegetables, tubers, and winter squash. These are all fantastic vegetables, but one can only eat so many carrots before getting a little burned out on them. Solution? Switch things up by turning your carrots into a nutrient-packed smoothie or juice.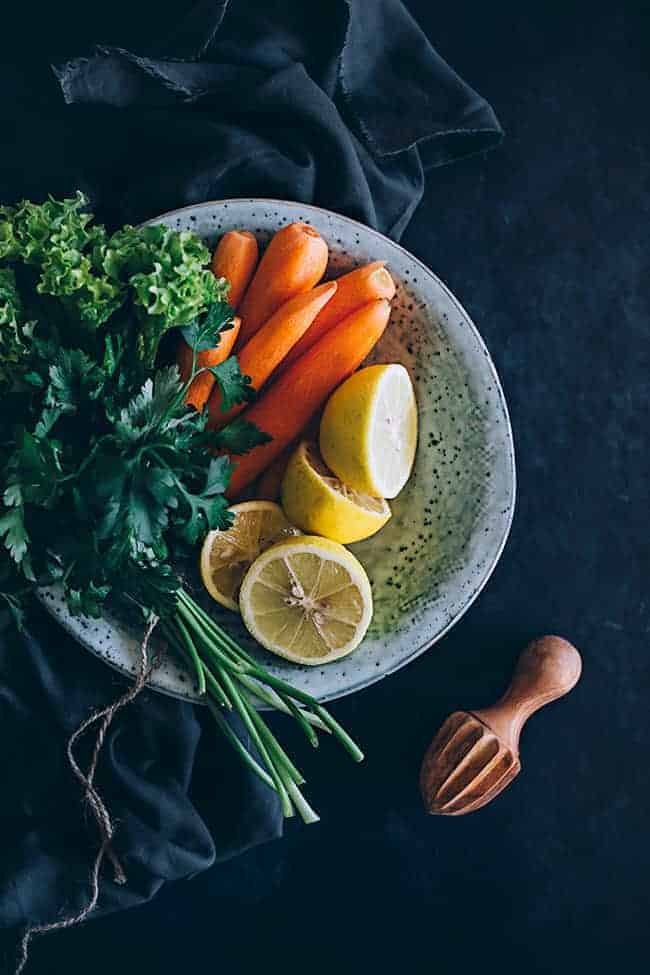 One medium carrot provides 210% of your daily serving of vitamin A thanks to its rich supply of beta carotene. Vitamin A is an antioxidant with a whole host of health benefits—you probably remember your mom telling you carrots are good for your eyesight, but their vitamin A is also good for your skin and for reducing inflammation. And during cold season, you'll be glad to know vitamin A gives your immune system a boost too.
Carrot & Kale Delight Smoothie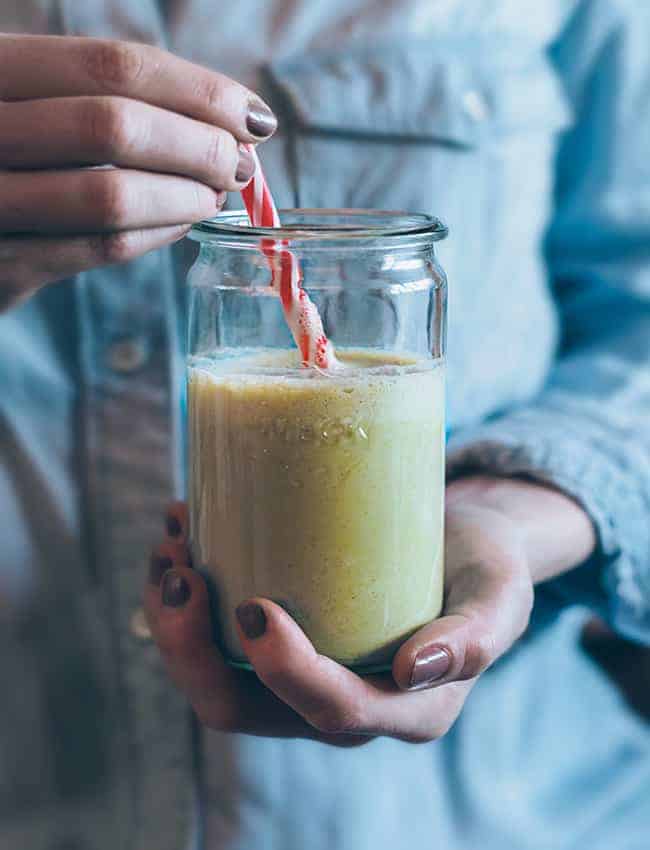 If, like me, you try to eat with the seasons, you'll appreciate this Carrot & Kale Delight smoothie. It's full of winter produce, with a heaping teaspoon of ground ginger to add some warmth. Natural detoxifier kale imparts a fresh green flavor (although if you prefer your smoothie milder, you can use baby spinach instead), along with lots of vitamins K and C, while an apple sweetens the smoothie and flaxseed provides healthy fats to keep your skin and hair looking beautiful.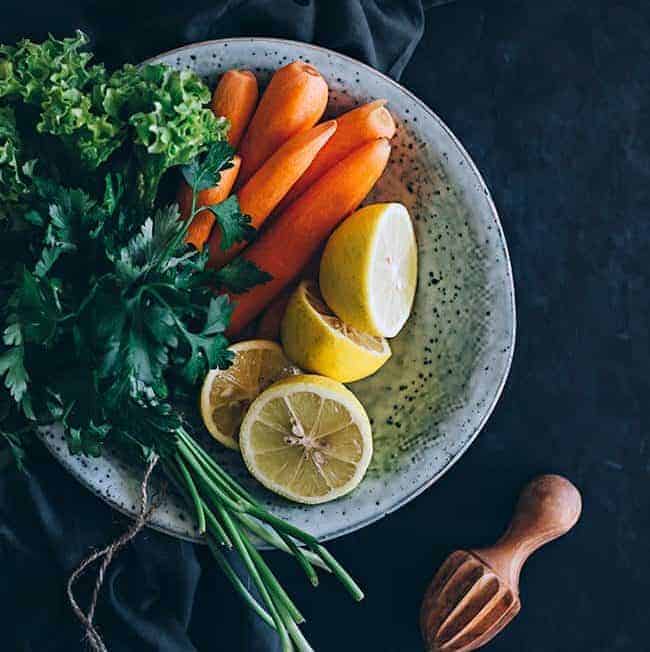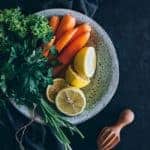 Print Recipe
Carrot & Kale Delight
Packed with nutrient-rich seasonal ingredients, this smoothie is perfect for wintertime.
Ingredients
1 1/2

cups

non-dairy milk or water

3

kale leaves

1

carrot

peeled

1

apple

cored

1

teaspoon

ground ginger

or 1/2-inch chunk of fresh ginger

1

tablespoon

ground flaxseed
Instructions
Combine all of the ingredients in a high-speed blender and blend until smooth.
Carrot Blessings Juice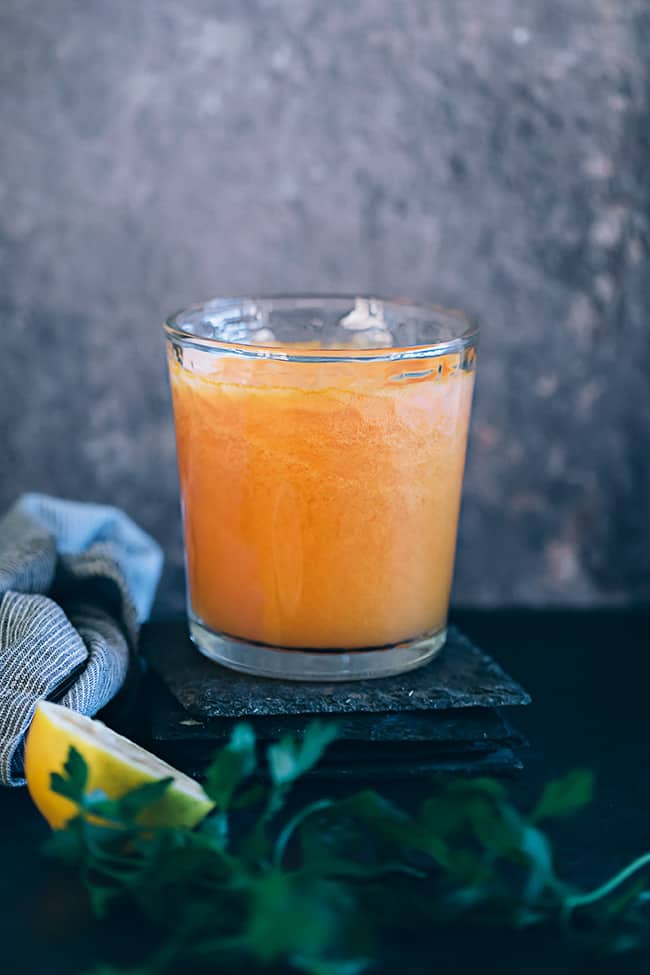 Are you more of a juice person? We've got you covered. Put that juicer to use with our Carrot Blessings juice. Parsley is an often-overlooked superfood that aids in detoxing the body and reducing bloating, so this drink is perfect for post-holiday recovery. Like carrots, parsley is packed with antioxidants, which makes it an anti-inflammatory powerhouse. Lemon juice also has detoxification benefits, and all that vitamin C will have your immune system humming (bonus: vitamin C also helps your body produce collagen, keeping your skin wrinkle-free). This juice is the ultimate immune-boosting, body detoxing, free radical fighting elixir.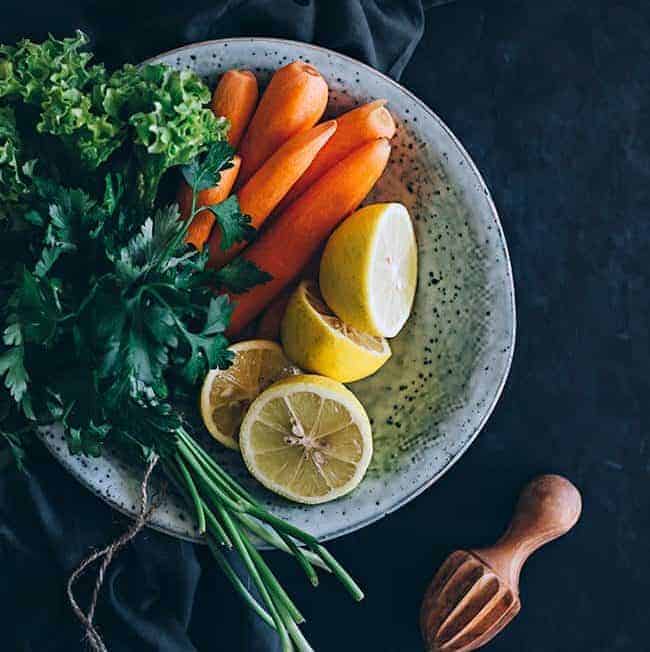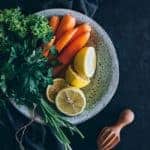 Print Recipe
Carrot Blessings Juice
The ultimate detox drink, this juice is a fantastic source of antioxidants.
Ingredients
5

carrots

1

bunch parsley

2

lemons

peeled
Instructions
Add the ingredients to a juicer. If desired, sweeten with a touch of organic raw honey.
Photos by Ana Stanciu
8