Like many of you, we're on a campaign to drink more water. There are so many health and skin benefits to water, and Cascade Ice sparkling water makes getting H2O that much easier – and tastier! It hydrates (goodbye wrinkles!) and comes in refreshing flavors like citrus twist and mixed berry (you're welcome, taste buds!). And did we mention it's sodium and calorie free? That's a winning combination.
Cascade Ice organic sparkling water is made with water from Washington State and comes in six flavors:
Mixed Berry
Lemon Zest
Citrus Twist
Lemon Lime
Blueberry
Pink Grapefruit
If you've traded in soda for water but miss the carbonation, you'll soon be addicted to sparkling water (I am!) We tried each of the natural flavors and loved the fizzy alternative to sugar- and chemical-loaded diet soda.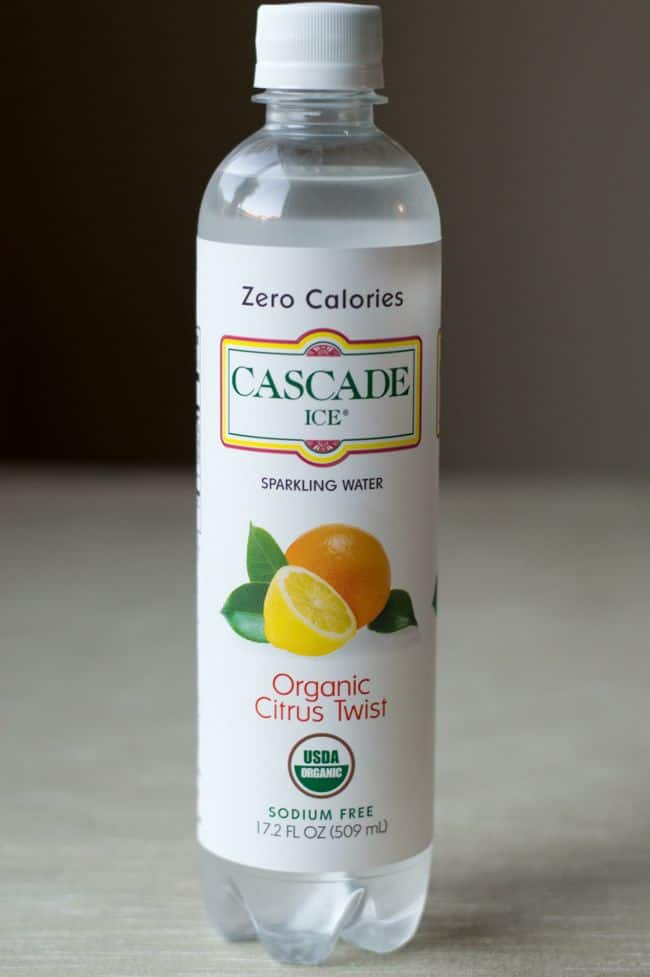 Just when we started to think how the refreshing Cascade Ice flavors would make great mixers, we realized they are way ahead of us. Check out these skinny drink recipes and try the margarita or cosmo for your next girls' night.
After falling in love with this water, I was afraid it would be hard to find. But not to worry, it's right here at my local Kroger. For those of you without Kroger, check out the online store locator – it's now available in 48 states. Or you can win 2 cases for free!
$60 Cascade Ice Organic Water Giveaway
Enter to win  2 cases (24 bottles) of Cascade Ice Organic Sparkling Water in a variety of flavors. Drink up, it's good for you!
0