Do you have a cast iron skillet? If not, let me tell you why you need one.
They're cheap! Cookware is super expensive these days, but a high quality cast iron skillet will set you back $15. And even better, they're built to last decades.
They help you get more iron in your diet. It's true—cast iron pans are a reliable source of dietary iron. If you're vegetarian or vegan, anemic, or tend to be low on iron when you get your bloodwork done, cooking with cast iron can help.
They're made without nonstick coatings. A cast iron pan is seasoned—either by you or the manufacturer—giving it a natural nonstick patina made from oil rather than chemicals.
They go from stove to oven. So they get points for versatility and for helping you avoid washing an extra pan when a recipe needs to cook on the stove and then in the oven.
6 cast iron skillet dinner recipes
And if I haven't persuaded you yet, these cast iron skillet dinners just might.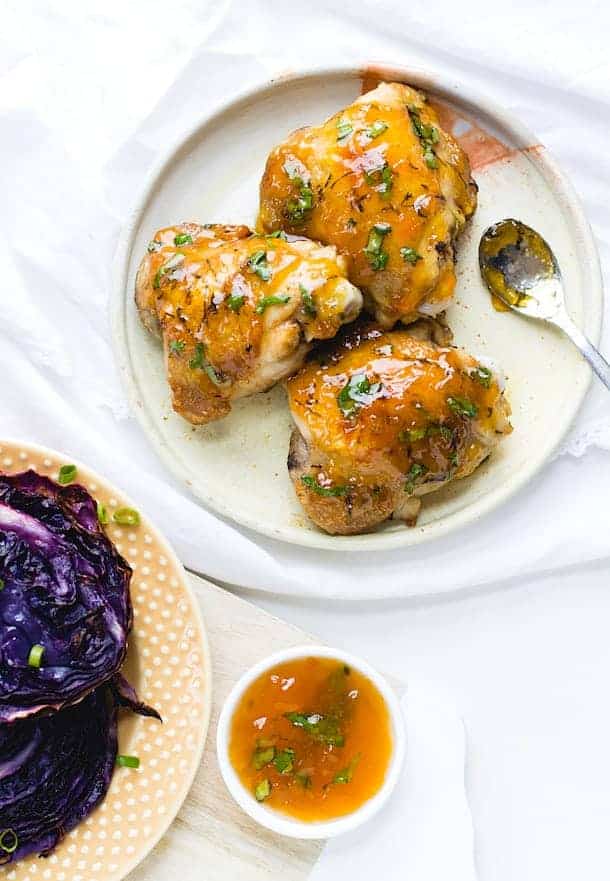 Using a searing-hot cast iron skillet gets these chicken thighs nice and crispy before they're glazed with an irresistible sweet-and-savory sauce.
Sticky Apricot Basil Chicken Thighs from Heartbeet Kitchen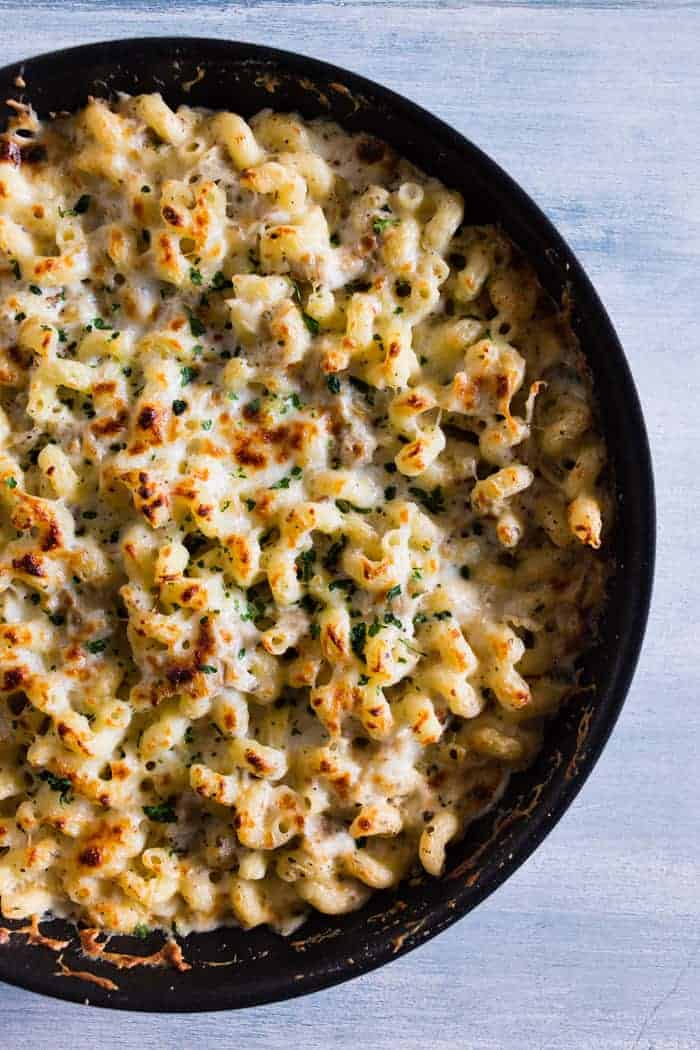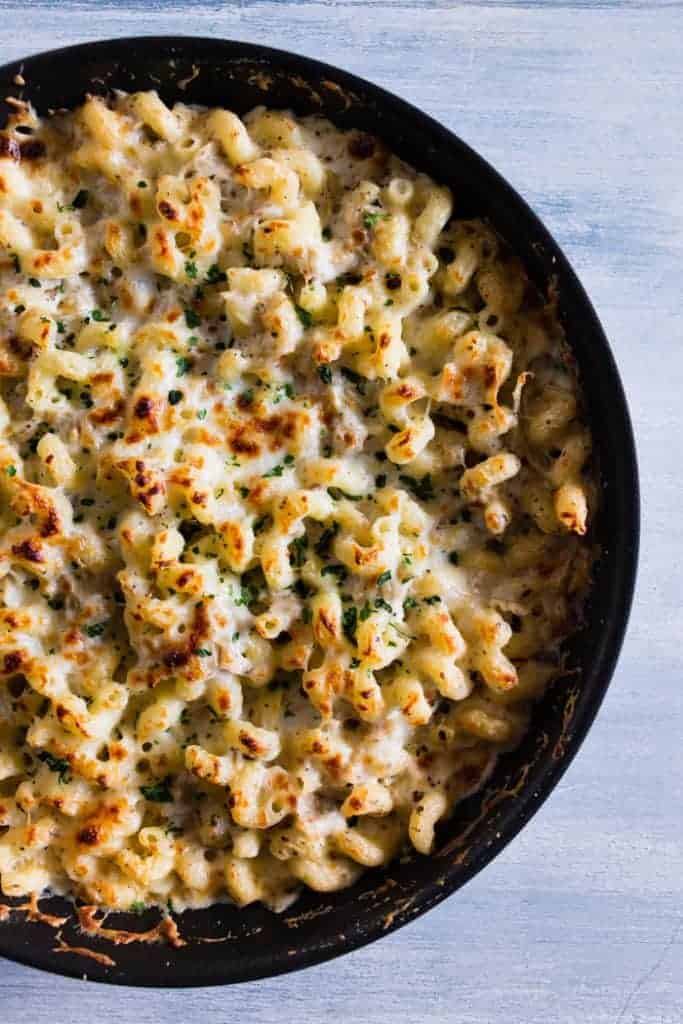 Do you love artichoke dip? Then this creamy pasta dish is for you! And with a cast iron skillet, this goes from stovetop to oven in the same pan.
Creamy Artichoke Baked Pasta from Kitchen Treaty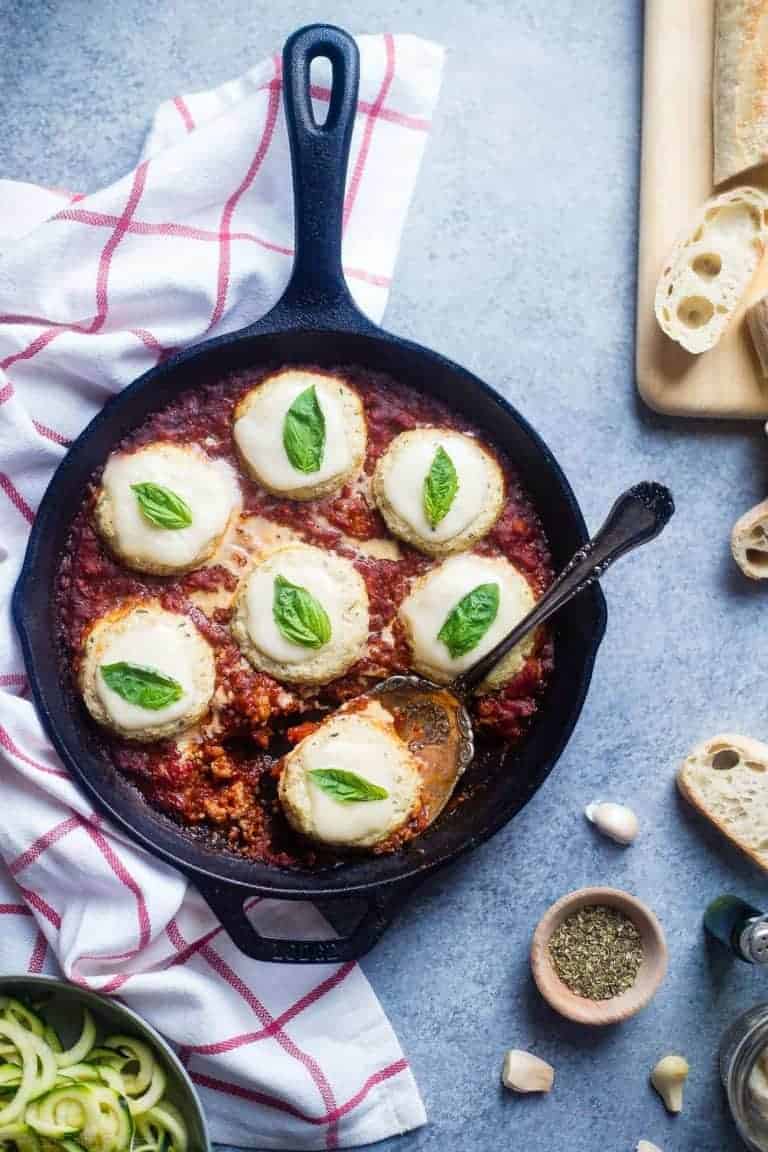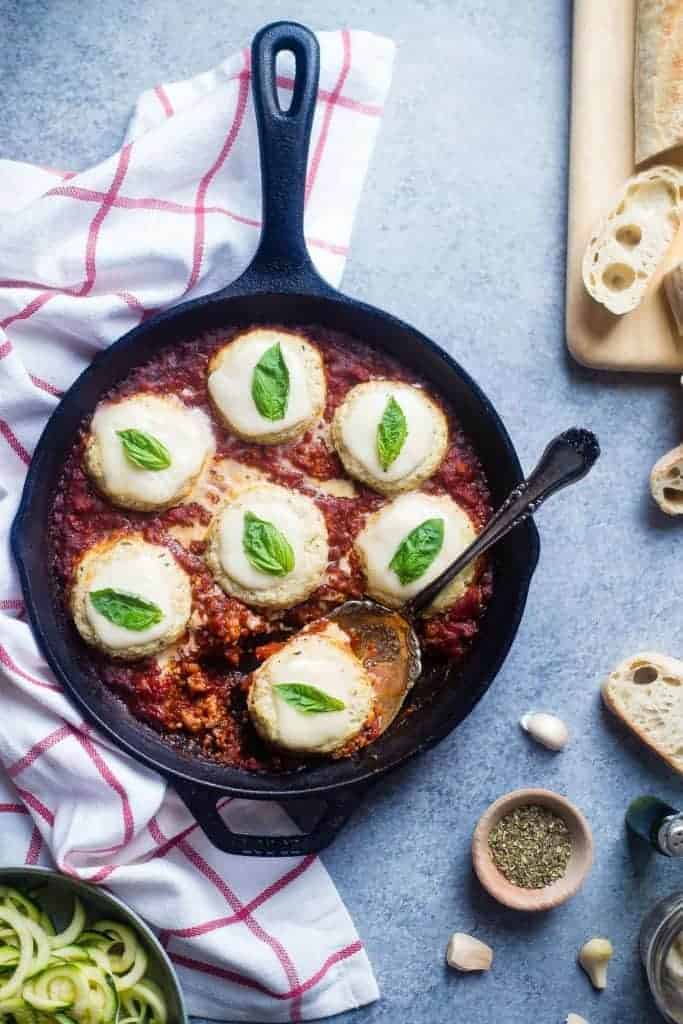 Make the cauliflower patties and sauce in advance and this cast iron skillet dinner comes together in minutes.
Cauliflower Caprese Skillet from Food Faith Fitness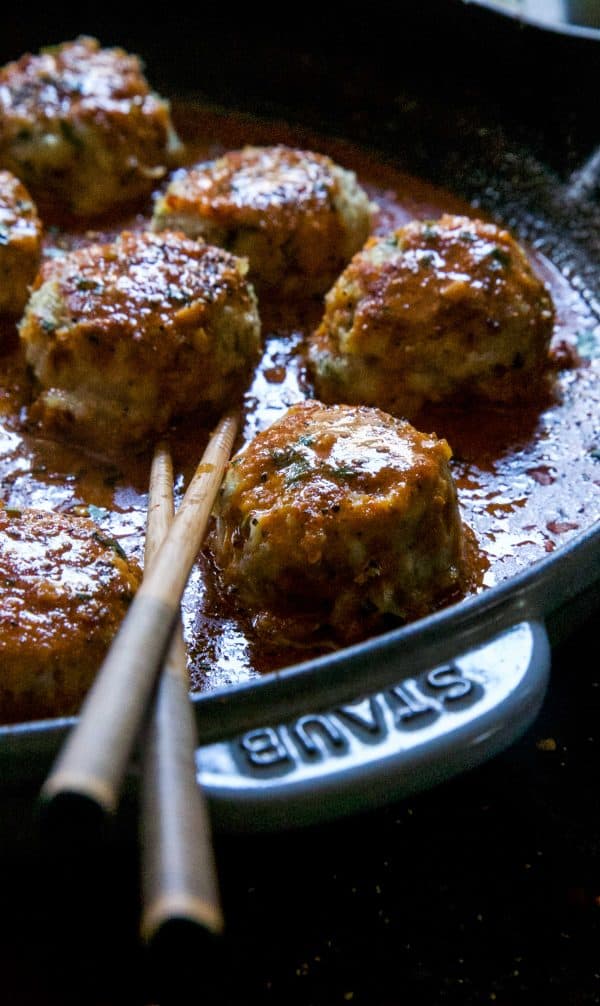 All that extra coconut curry sauce is perfect for spooning over cauliflower rice, zoodles, or your favorite whole grain. So good!
Thai Red Curry Chicken Meatballs from Climbing Grier Mountain
The best part of bibimbap is the crispy rice, but if you don't have a traditional stone pot, a cast iron skillet is the next best thing.
Vegetarian Cast Iron Skillet Bibimbap from Maikin Mokomin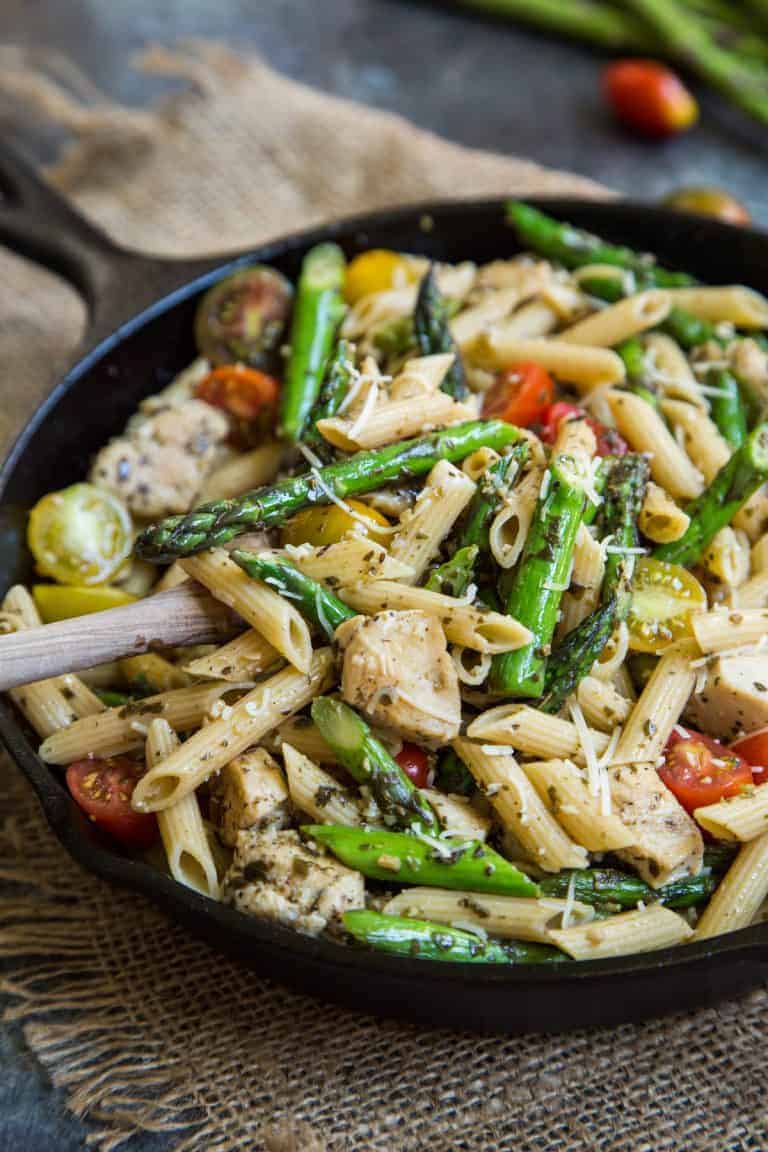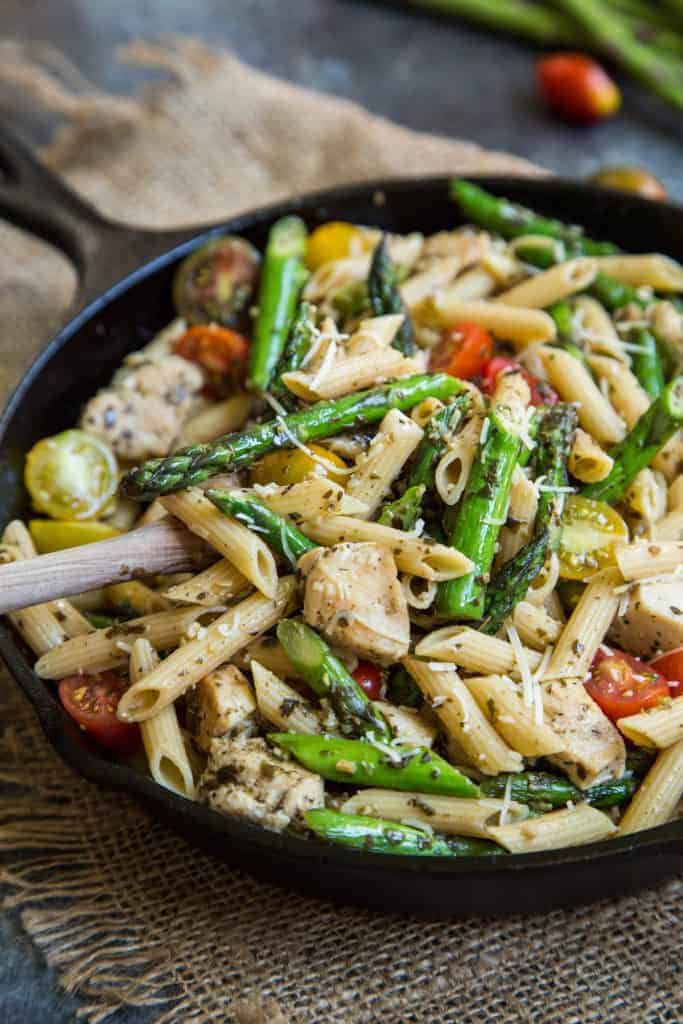 If anyone knows cast iron skillet cooking, it's Megan from Country Cleaver—she literally wrote the book on it!
Pesto Chicken Pasta Skillet with Asparagus and Tomatoes from Country Cleaver
8