Do you have a cast iron skillet? If not, let me tell you why you need one.
They're cheap! Cookware is super expensive these days, but a high quality cast iron skillet will set you back $15. And even better, they're built to last decades.
They help you get more iron in your diet. It's true—cast iron pans are a reliable source of dietary iron. If you're vegetarian or vegan, anemic, or tend to be low on iron when you get your bloodwork done, cooking with cast iron can help.
They're made without nonstick coatings. A cast iron pan is seasoned—either by you or the manufacturer—giving it a natural nonstick patina made from oil rather than chemicals.
They go from stove to oven. So they get points for versatility and for helping you avoid washing an extra pan when a recipe needs to cook on the stove and then in the oven.
And if I haven't persuaded you yet, these cast iron skillet dinners just might.
1 / 6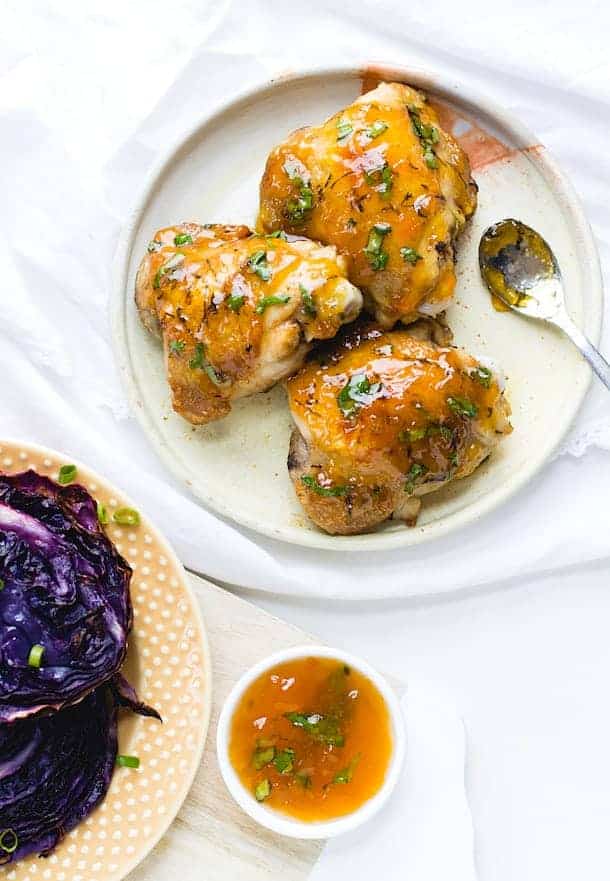 Using a searing-hot cast iron skillet gets these chicken thighs nice and crispy before they're glazed with an irresistible sweet-and-savory sauce.
Sticky Apricot Basil Chicken Thighs from Heartbeet Kitchen
5