Let's talk about hand soap for a second. Are you a foam or gel fan? I'm firmly on team foam. The pumps are usually easier for little hands, and foam just seems to rachet up the fun factor. I used to spend crazy amounts of money buying plastic pump bottles for every bathroom.
I shudder to think about the money I've saved since learning how crazy easy it is to make your own foaming hand soap. After learning to make my own body wash, I started to think, I should be adding those same moisturizing ingredients to hand soap. Eureka!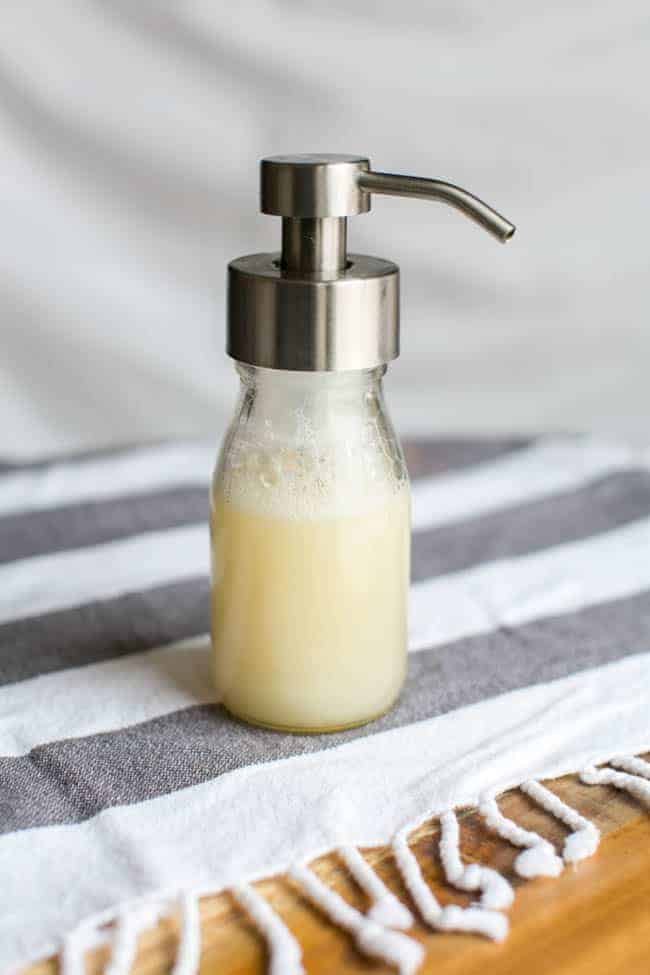 My body wash included honey and coconut oil. For hand soap, I went with almond oil so that things wouldn't separate as much. Honey is a natural humectant, meaning it attracts moisture from the air, and the oil nicely counteracts the drying effects of the soap.
If you have a nut allergy, try using a different oil or even vegetable glycerin. And if you love coconut oil, try this homemade hand soap that's also naturally antibacterial. You can also add essential oils for a bit of natural antibacterial action (here are 10 good essential oils for cleaning).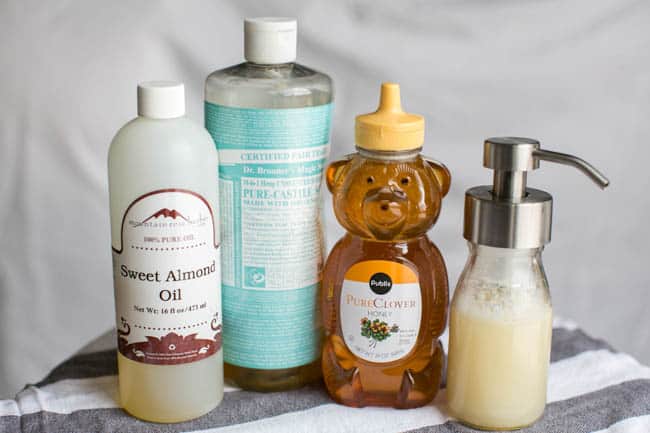 And I've decided it's time to invest in a few glass soap containers. Can't say enough good things about Rail 19. (Not an affiliate link!) The bottles aren't cheap, but they are sturdy and I love the clean, simple design.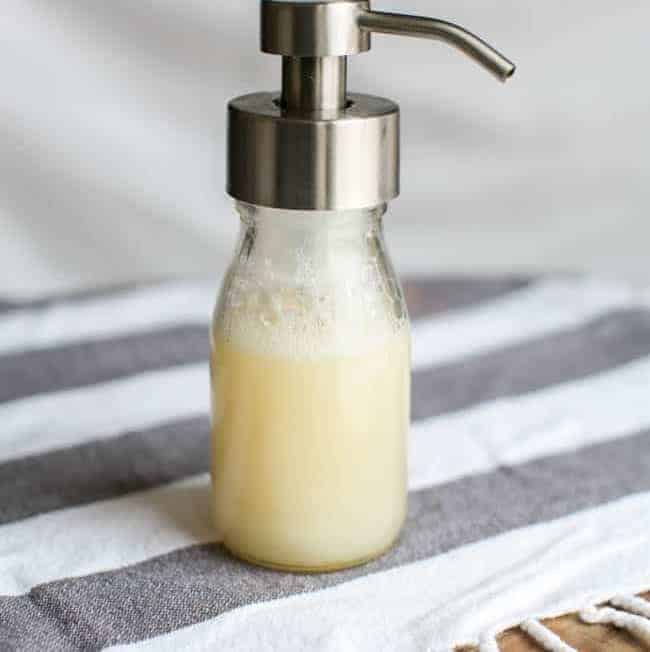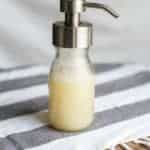 Print
Honey Castile Foaming Hand Soap
Instructions
Add soap, honey and oil to your hand soap bottle.

Fill the rest of the bottle with hot water.

Replace top and swirl ingredients to mix and combine. Don't vigorously shake - you'll just end up with a lot of bubbles.
49