Food trends come and go, but ever since I first tried cauliflower rice a few years ago, I've been hooked. Those little grains of (real) rice can add up to a lot of calories if you're not careful, but you can help yourself to heaps of cauliflower rice without thinking about the carbs. Hooray! You can even buy frozen cauliflower rice these days, although my favorite way to make it is still processing a fresh head of cauliflower in the food processor and cooking it in a skillet with some oil and salt until it's lightly browned.
And if you think cauliflower rice is just for serving up with curries and stir fries, think again. Cauliflower rice can be swapped in for rice in so many of your favorite dishes—even arancini! Here are some essential cauliflower rice recipes to add to your rotation:
1 / 5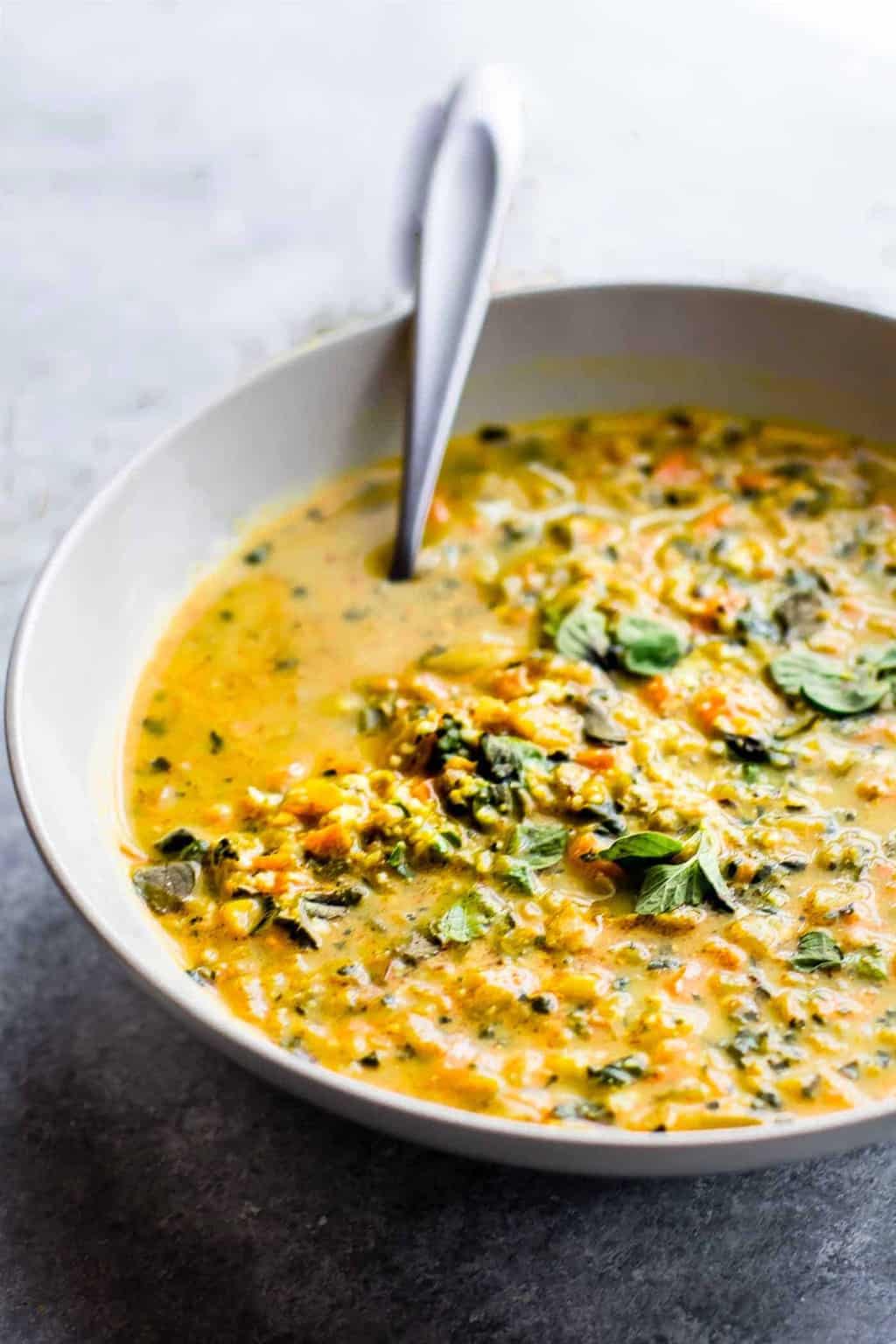 Canned chicken-and-rice has nothing on this flavorful paleo cauli rice soup. With turmeric, garlic, and lots of veggies, it will cure what ails you.
Curried Cauliflower Rice Kale Soup from Cotter Crunch
10