This week I've had so much trouble focusing and getting any work done. Instead I've spent my precious time alone researching tropical destinations and dreaming of a beach vacation. I really want a 2-day pregnancy reprieve to sit on the sand with a good book and a pina colada.
While stalking researching celeb moms on Just Jared I found the ever stylish Rachel Zoe on a St. Bart's vacation. So I decided to live vicariously and re-create her beach chic look on a budget.
Long sarong + Floppy hat = Rachel Zoe Beach Chic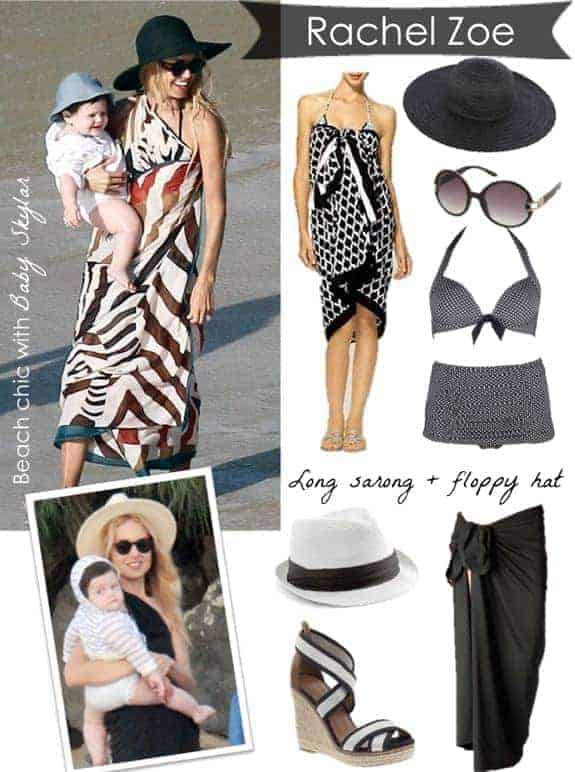 Sarong, $55 | Swimsuit, $221 | Black hat, $28 | Round sunglasses, $32 | Black sarong, $88 | White fedora, $48 | Wedges, $89
Isn't this the perfect beach ensemble? Long sarong over a bikini topped off with a big, floppy hat and round sunglasses. You can play with the kids without feeling like everything is hanging out. This led to more research on how to tie a sarong. Now I know how to tie it over one shoulder!
What do you think of the sarong? What do you wear to the beach?
Cheers to a Happy Weekend!
0