Applying a body mask is a bit more complicated than a plain old face mask, but the results—tighter, glowing skin all over—are way worth it! This cellulite-busting seaweed body wrap is the perfect way to get the spa experience in the privacy and comfort of home, without the hefty price tag. The clarifying seaweed, essential oils, and clay in this wrap are excellent for toning the skin and stimulating your lymphatic system to remove toxins from the body.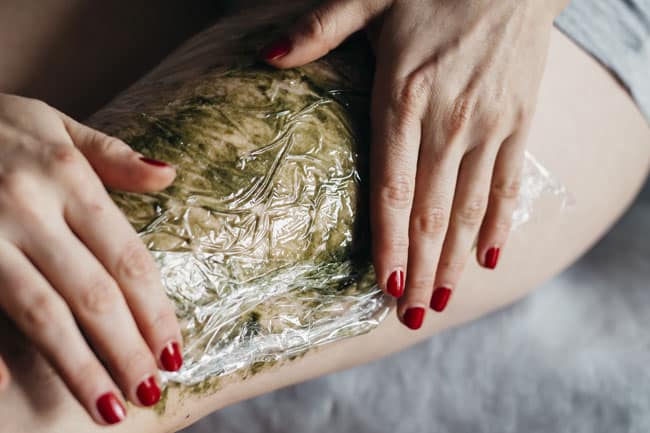 Cellulite can affect women of all shapes and sizes. Massages, applying caffeine topically, and dry brushing with essential oils are some of my go-to natural solutions. Body wraps are another way to remove toxins and excess fluids that can cause lumps and bumps.
And seaweed is a go-to ingredient in cellulite body wraps as it stimulates blood circulation and lymph flow to detox the skin, in addition to delivering vital minerals and vitamins, improving skin texture, and reducing inflammation. All of which help the appearance of dimpled skin, hurrah!
Jump to:
Ingredients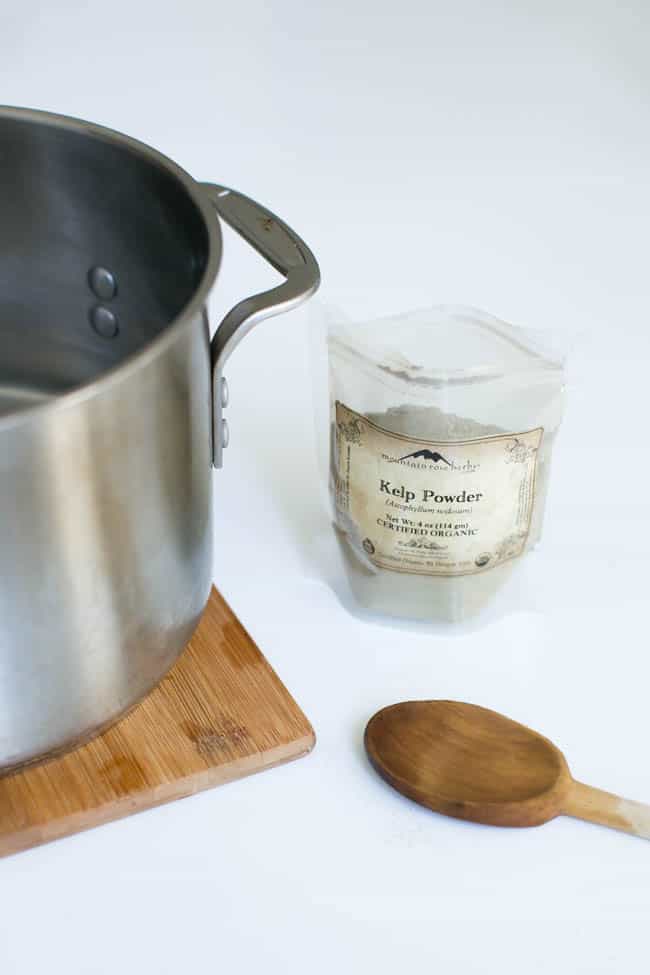 Instructions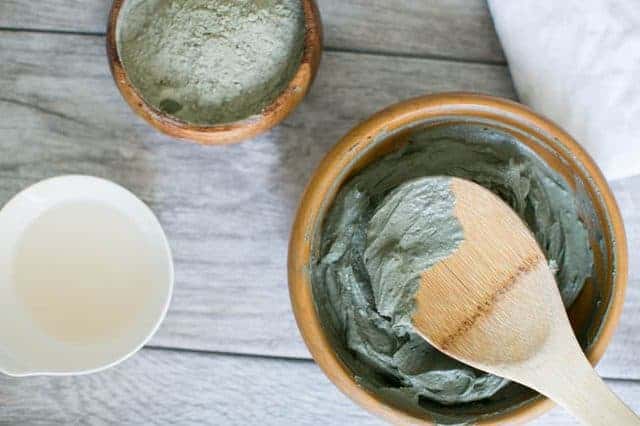 Prepare the Seaweed Mixture: In a mixing bowl, combine the dried seaweed powder and clay.
Add the Liquids: Gradually add the warm water and olive oil (or coconut oil) to the seaweed and clay mixture. Stir thoroughly to create a smooth and spreadable paste. If the mixture is too thick, you can add a bit more warm water to achieve the desired consistency.
Add Essential Oil: Add the essential oil to the mixture and stir to evenly distribute the fragrance.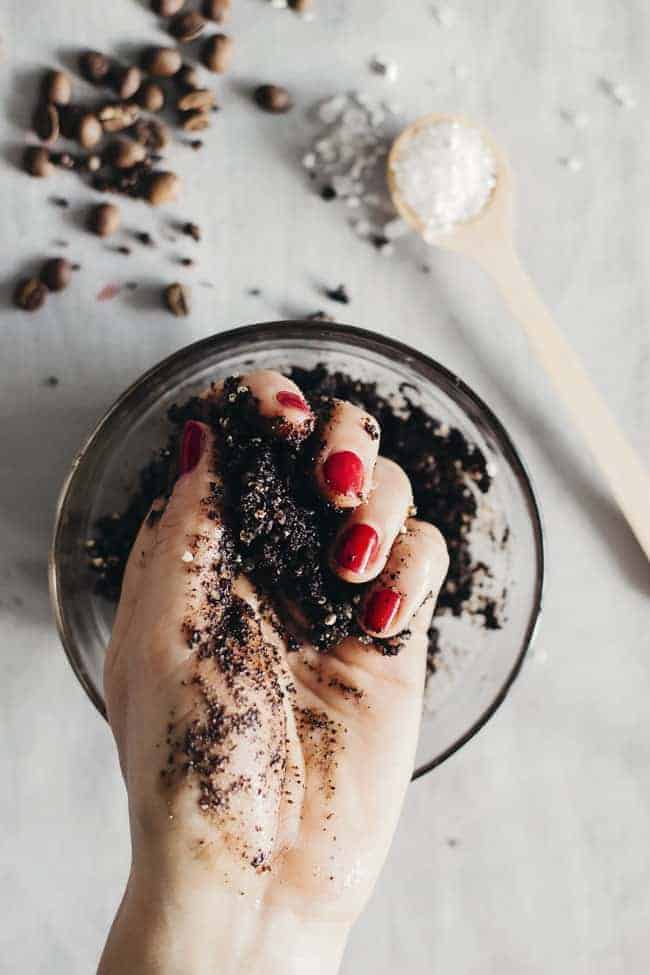 Exfoliate: Take a warm shower to open up your pores and a coffee body scrub. Both make it easier for your skin to absorb the beneficial properties of the seaweed wrap.
Application: Using your hands or a brush, apply a generous layer of the seaweed mixture to your body. Focus on one area at a time, such as your thighs, abdomen, arms, etc. Avoid applying the mixture to your face or any sensitive areas.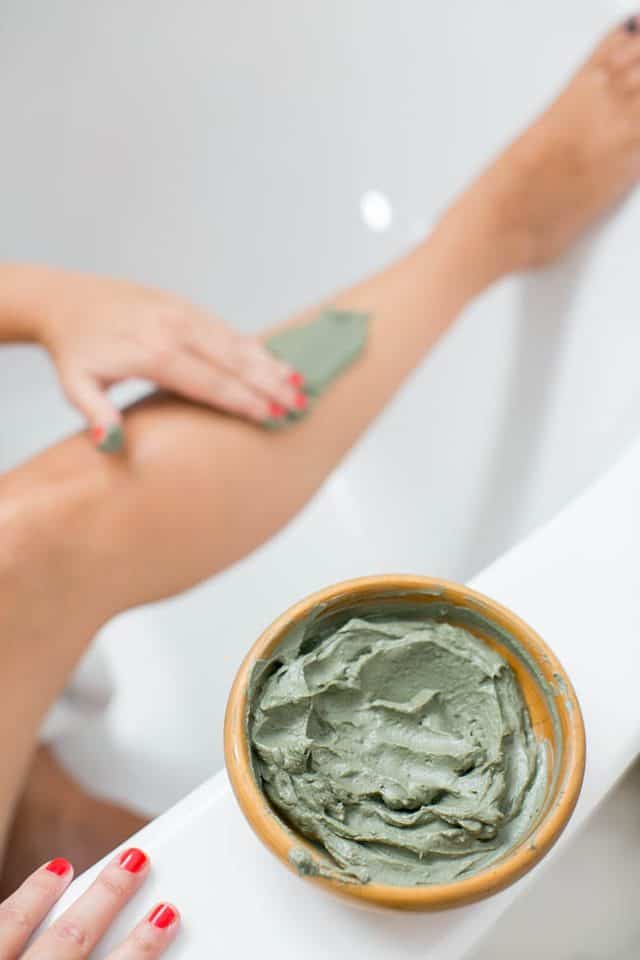 Wrap Up: Once an area is covered, wrap it with plastic wrap or a thin towel to keep the mixture in place. Continue this process until you've covered the desired areas.
Relax: After wrapping yourself in the plastic wrap or towel, you can lie down and relax for about 20-30 minutes. You might want to cover yourself with a warm blanket to help the wrap penetrate your skin better.
Rinse Off: When you're ready, carefully unwrap yourself and head to the shower. Rinse off the seaweed mixture thoroughly with warm water. You might need to use a gentle soap to remove all the residue.
Moisturize: After your shower, gently pat your skin dry and apply a nourishing body lotion or toning body oil to keep your skin hydrated.
Hint: You want to encourage sweating, so lie down and wrap yourself up with a blanket or towel to stay warm.
Substitutions
Seaweed — Generally, dried seaweed powder or crushed dried seaweed sheets are recommended for body wraps due to their convenience and ease of use. Common seaweed varieties used include kelp, bladderwrack, and spirulina.
Clay — Use Bentonite clay or green clay or find the right one for your skin type.
Carrier oil — Use any inexpensive carrier oil or try one infused with green tea or coffee for additional skin benefits.
Seaweed Wrap Variations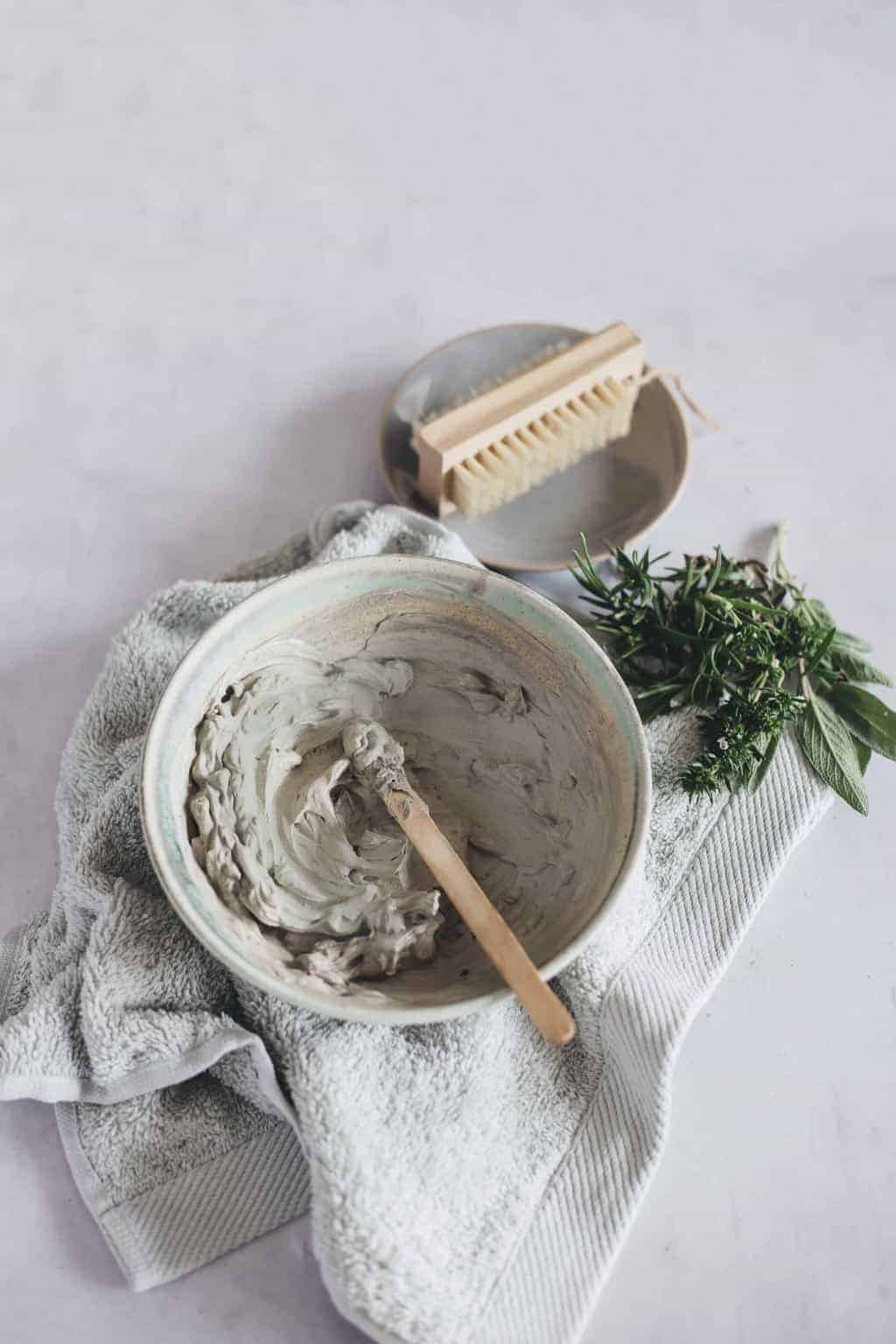 Flatten the belly — Combine ¼ cup seaweed powder with ¼ cup olive oil and 6 drops peppermint essential oil. Add water to make a paste. Slather on your belly and wrap with plastic wrap.
Tone bat wings — Combine ¼ cup seaweed powder with 2 tablespoon water and 2 tablespoon aloe vera. Apply to loose arm area and wrap with towel or plastic wrap.
Salt + seaweed to release trapped fluid — Blend 1 bunch kale, 1 bunch spinach, 2 sheets of nori, 2 tablespoons coconut oil with a splash of coconut water or water (enough to make it easy for the blender). Stir in 1 cup Epsom Salt and 10 drops juniper essential oil and place the mixture by the bath.
Spread out the sheet and sit in the middle. Using your hands, pat the mixture all over your body, starting with your feet and covering up with the bed sheet as you go. Relax for 20 to 60 minutes then scrape the body wrap onto the sheet and rinse off under a warm shower.
More Body Wrap Options
Clay to firm skin — These detox body masks, like clay face masks, work by drawing out impurities and excess water while they dry on the skin. Use 1 cup (200 g) of mineral-rich Dead Sea mud mixed with aloe vera gel or oil. Apply by hand, and wrap up in a sheet.
Castor oil to banish bloat — This simple castor wrap can help de-bloat, heal inflammation, improve circulation, make you more regular, and boost lymphatic function. Soak a scrap of flannel in 1 to 2 tablespoons of castor oil, and place it over your abdomen or liver (just below your right breast). Cover the flannel with plastic wrap and hold a hot water bottle over it for up to 1 hour. Avoid if you're pregnant or menstruating.
Yogurt to exfoliate skin — The lactic acid in this yogurt body mask gently exfoliates acne-prone areas like the butt and back. I like to combine yogurt with papaya's nutrients and enzymes [source] that pump the skin with good stuff and remove dead skin.
Storage
This recipe makes one body mask treatment and is best if used immediately.
Top tip
Follow any body wrap with plenty of fluids as you will want to hydrate from inside. And exfoliate the body every day for three days after with something like a ginger body scrub to dislodge the dead cells and toxins.
FAQ
How often can I use a seaweed body wrap?
It's generally recommended to use seaweed body wraps no more than once a week to avoid overstimulating the skin. However, individual skin types and sensitivities can vary, so pay attention to how your skin reacts.
How do I prepare my skin before applying the wrap?
It's a good idea to take a warm shower and use a body scrub before applying the wrap. Warm water helps open up your pores and enhances the absorption of the nutrients from the seaweed mixture.
Can I use the seaweed mixture on my face?
It's best to avoid using the seaweed mixture on your face, as the skin on the face is more delicate and sensitive than the rest of the body. Stick to body application only.
Can I adjust the thickness of the mixture?
Yes, you can adjust the thickness of the seaweed mixture by adding more warm water if it's too thick or more seaweed/clay if it's too thin. Aim for a consistency that is easy to apply and spread.
How long should I leave the wrap on?
A common duration for leaving the seaweed wrap on is around 20-30 minutes. This allows the skin to absorb the beneficial properties of the mixture. Avoid leaving it on for too long, as it could potentially cause discomfort or irritation.
How do I clean up after the wrap?
After removing the wrap, take a warm shower to rinse off the seaweed mixture thoroughly. You might need to use a gentle soap to completely remove any residue.
Face Mask Pairing
Try a face mask to pair with your body wrap:
96