Few things announce fall more than a warm cup of chai and a good book. Throw in some pears and autumn has officially begun! Chai tea has numerous health and beauty benefits due to the high antioxidant content in black tea leaves. Chai also contains spices such as fennel, clove and ginger, which are anti-inflammatory, antibacterial and rich in vitamin C.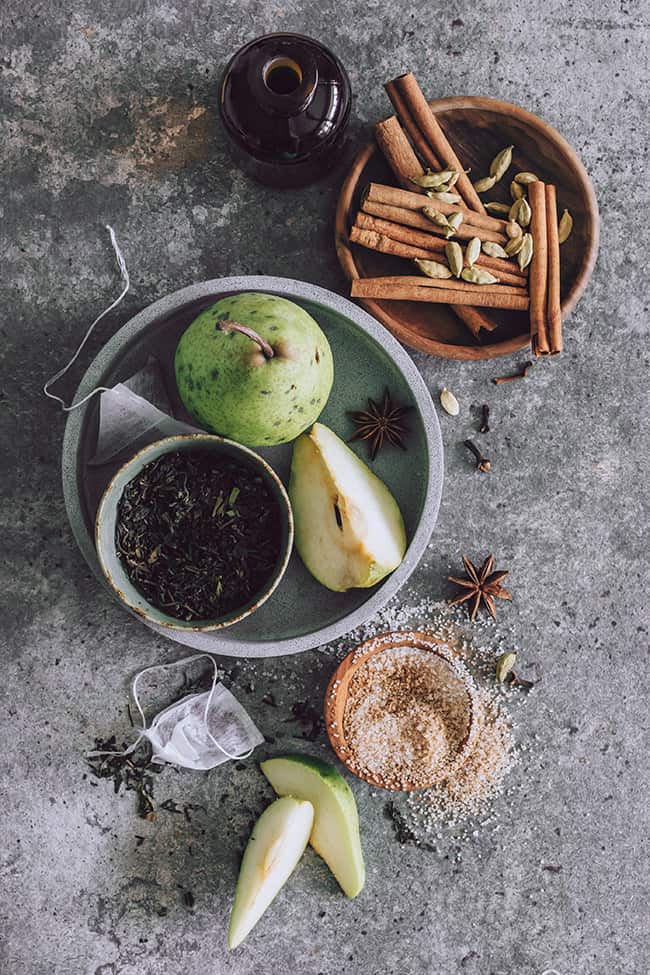 This easy-to-make DIY recipe can do double duty as both a body and facial scrub. Just be sure to use lighter and fewer strokes on the face, avoiding the eye area. Pears fight free radicals and environmental damage thanks to their high content of vitamins A, C, and K. Chai tea and pears make a fantastic combination to gently exfoliate the skin while fighting signs of aging–and making your bathroom smell like fall!
Chai Pear Sugar Scrub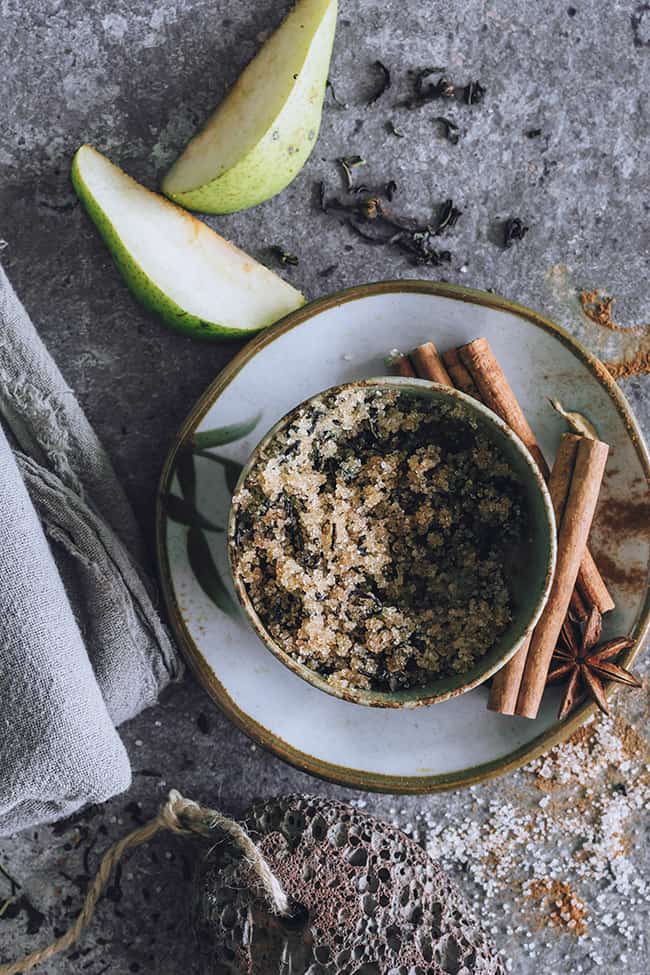 5 chai tea bags
¼ pear (peeled and mashed)
1 cup brown sugar (finely granulated or white granulated sugar if you plan on using this on your face only)
½ cup grapeseed oil
Dash of cinnamon
Cut open the tea bags and empty the contents into a bowl, adding the brown sugar, oil and cinnamon. When you're ready to use the scrub, stir in the pear. (Since the pear is the only perishable item in this scrub, you can prepare all of the other ingredients and keep them on hand, adding in the pear for individual use.)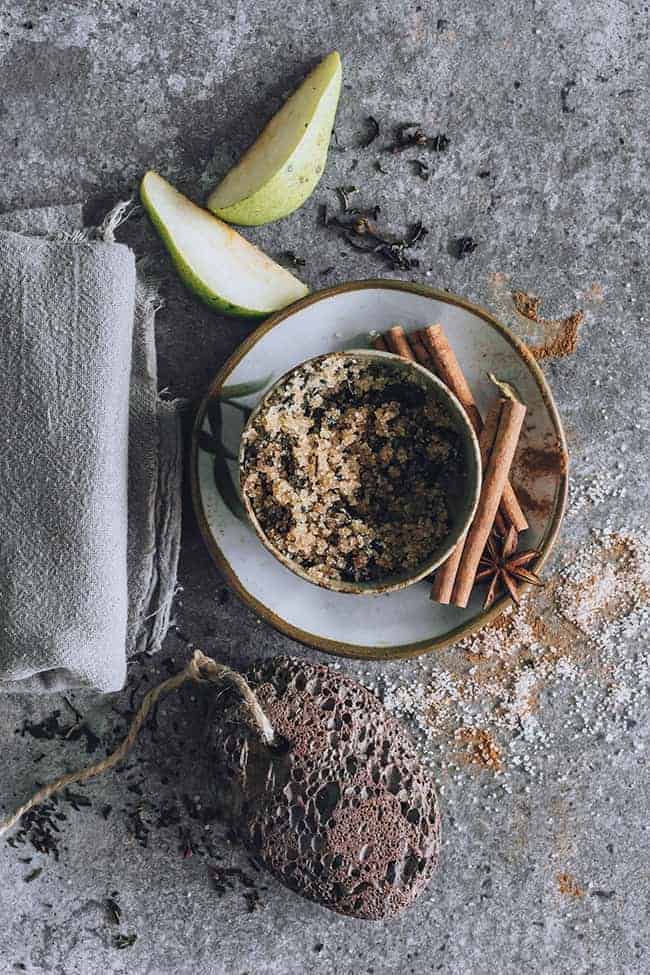 All that is left is to brew a cup of chai tea, soak in a bath and enjoy a nice exfoliating scrub this fall!
5