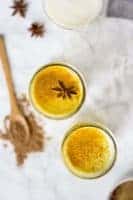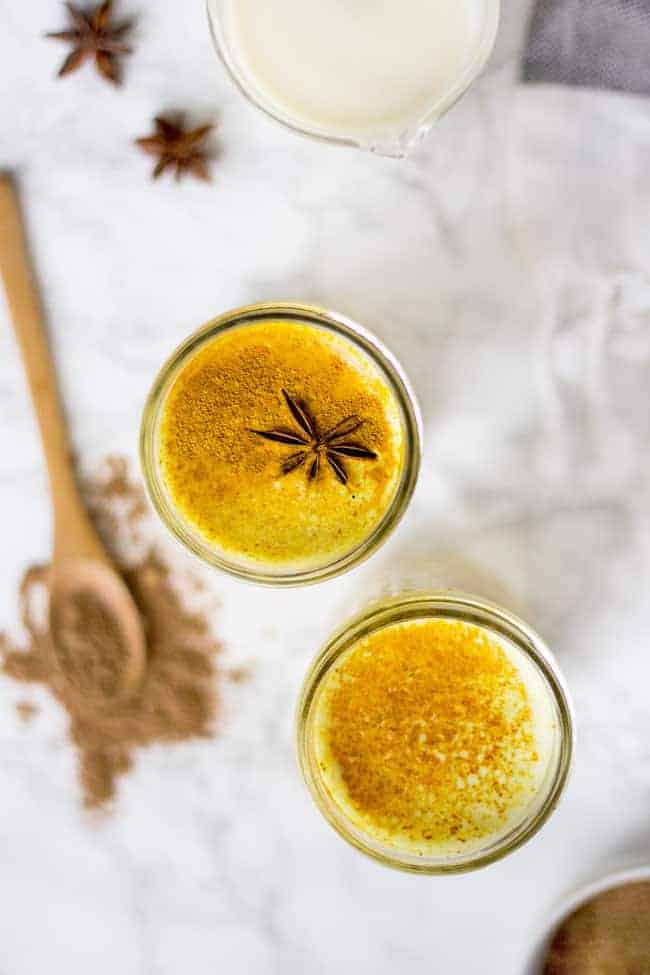 Chai-Spiced Turmeric Latte
Yield 1
Ingredients
1 cup Silk Soy Milk
1/2 teaspoon chai spice mix
1 teaspoon turmeric powder
1 teaspoon raw honey
Instructions
To make your own chai spice mix, combine 1 teaspoon each cardamom, allspice and ground cloves, with 2 teaspoons cinnamon and 3 teaspoons ginger in a glass jar. Give it a good shake to mix everything together.
In a small saucepan over medium-low heat, combine the Silk Soy Milk with 1 teaspoon of turmeric powder and 1/2 teaspoon of the chai spice mix. Whisk to remove any lumps and let simmer for about a minute until the milk becomes nice and frothy.
Remove from heat and pour into a mug. Sweeten with raw honey and sprinkle with extra turmeric.
Courses Drinks
Recipe by Hello Glow at https://helloglow.co/chai-spiced-turmeric-latte/