An unspoken goal I've made this year is to bring more calm and tranquility into my life. I think sometimes I get addicted to the rush of being busy, but the aftermath leaves me feeling so exhausted and de-energized. That's completely the opposite of how I want to be feeling. I think with calm and tranquility comes simplicity–or maybe it's the other way around. In any case, I'm really digging method's spring limited edition collection, especially the Chamomile Lavender, which is instant aromatherapy every time I use it. I felt inspired to create a calming Chamomile Lavender Latte based on my favorite scent from this new collection.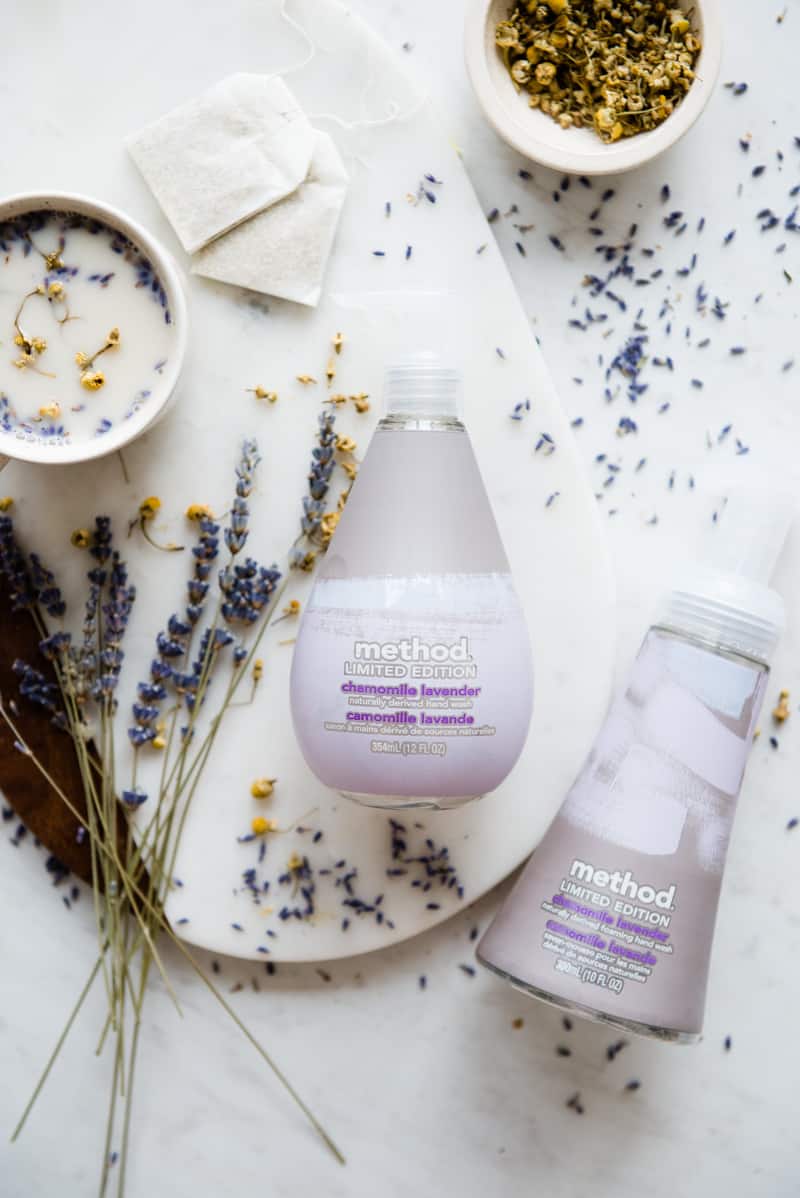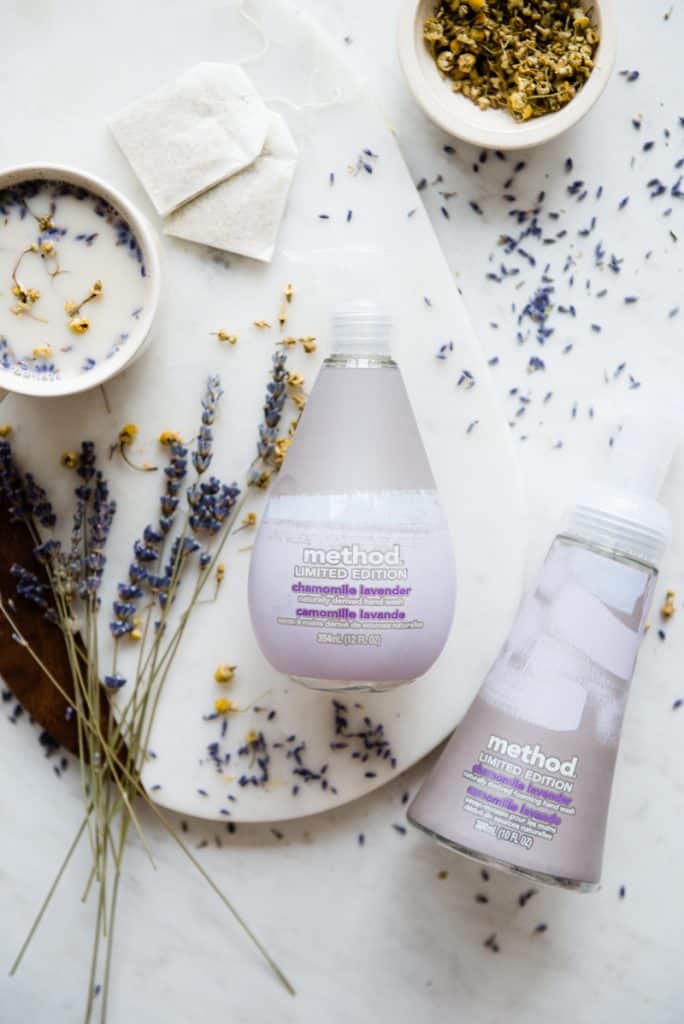 Calming Chamomile Lavender Latte
At night, when it's quiet and dark, it's the perfect time to heat up some milk to make this latte. I brew the chamomile tea right in the milk and add dried lavender buds, which release their aroma as the tea steeps. Grandmothers everywhere have sworn by warm milk to help you sleep and this takes it a step further. Chamomile has been used for centuries to help induce relaxation, aid sleep, calm an upset stomach, and it's also used as a natural anti-inflammatory. Lavender plays a role in natural relaxation too, especially at bedtime, by helping alleviate nervous tension and stress.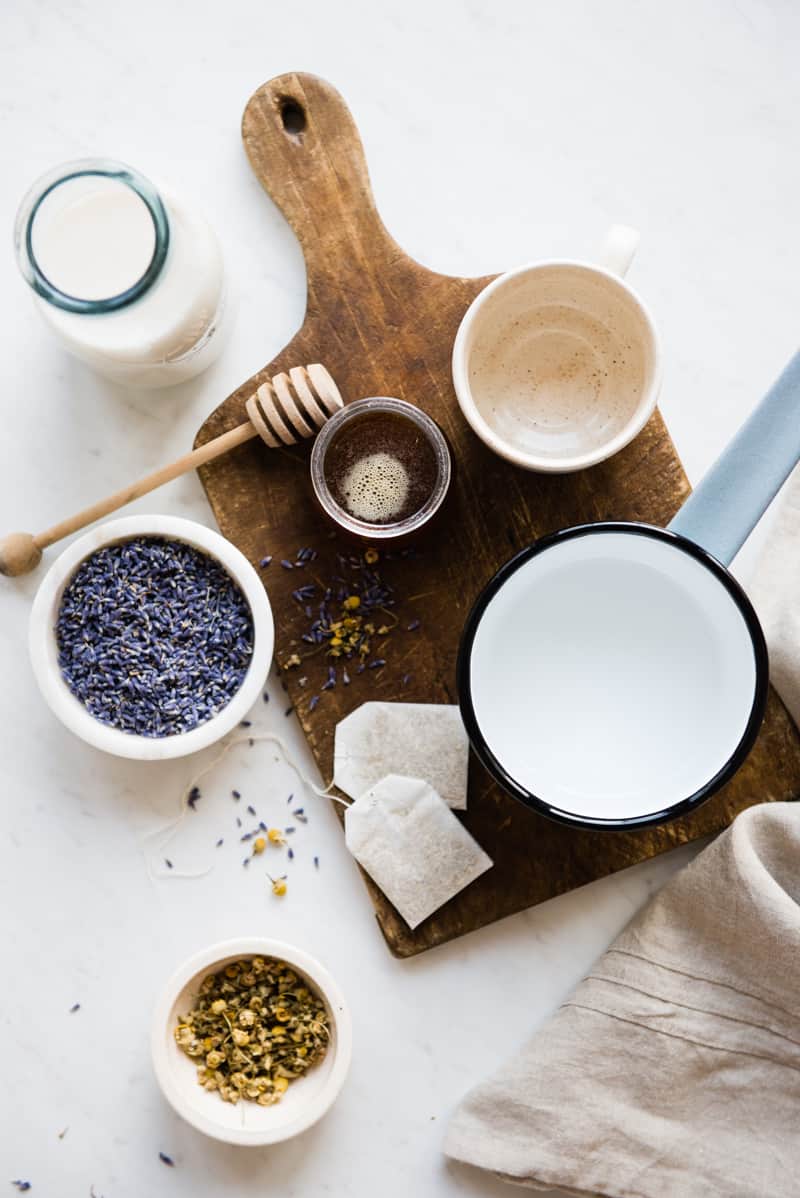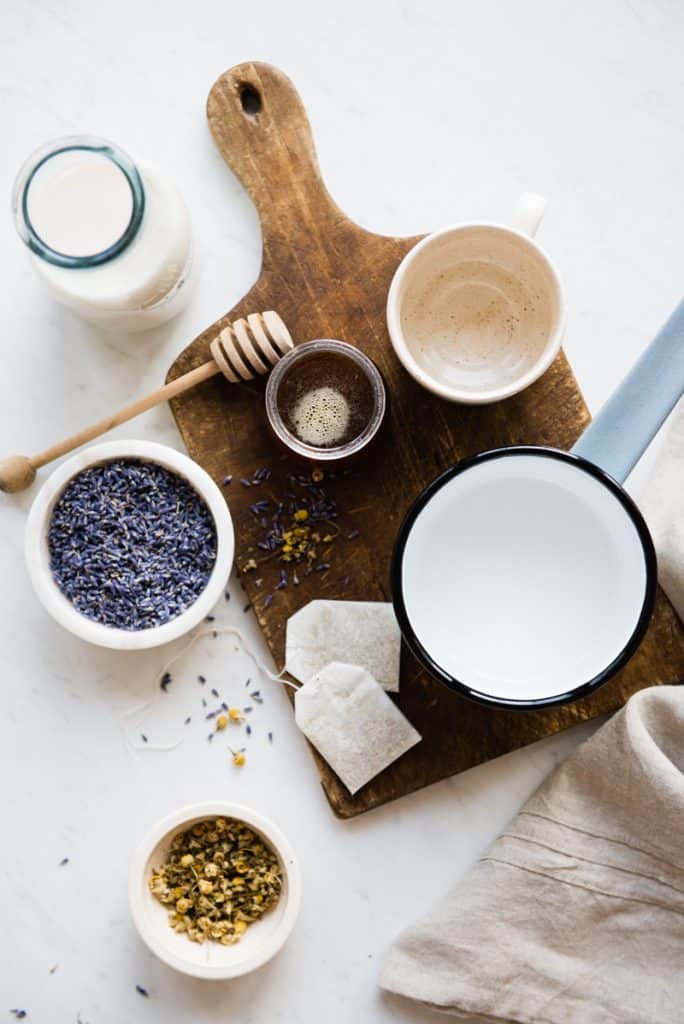 One sip of this dreamy latte, will help you forget all your troubles of the day, if only for a few minutes. I've become a little addicted to my nightly Chamomile Lavender Latte. All it needs is a touch of honey for sweetness, which goes so nicely with the floral aromas and flavors. It's like creating a little mini-spa experience right in your own kitchen.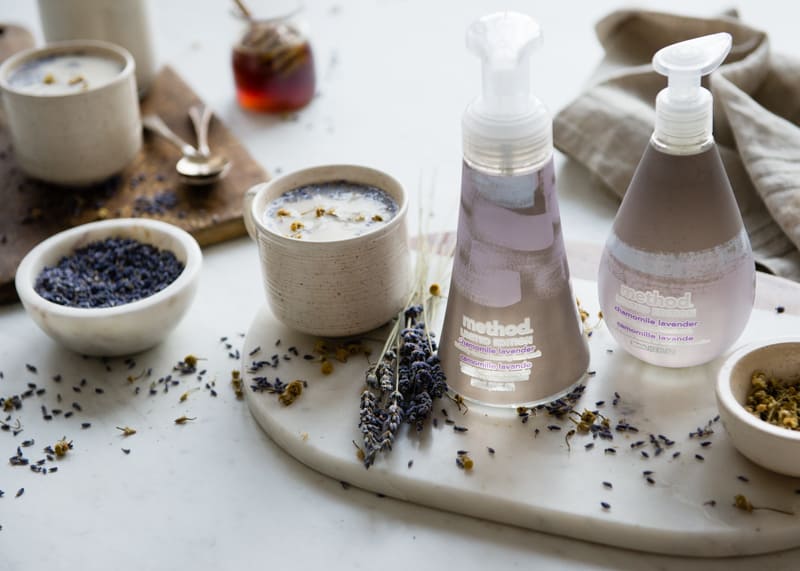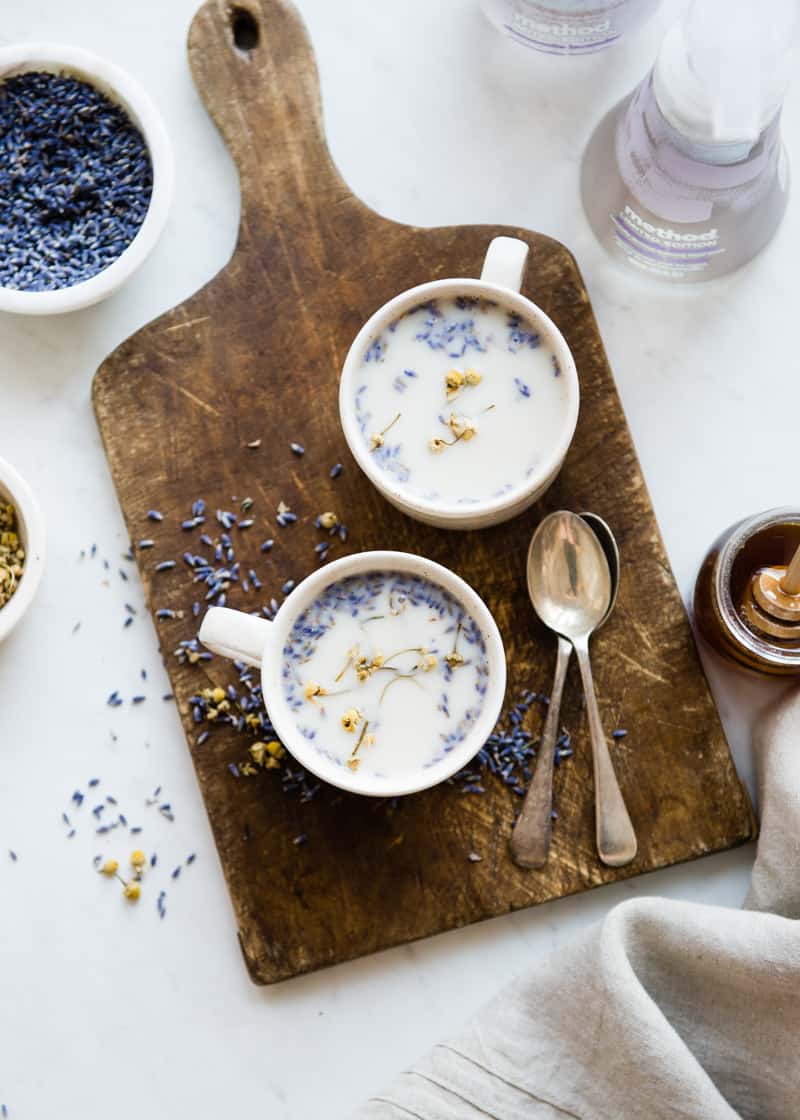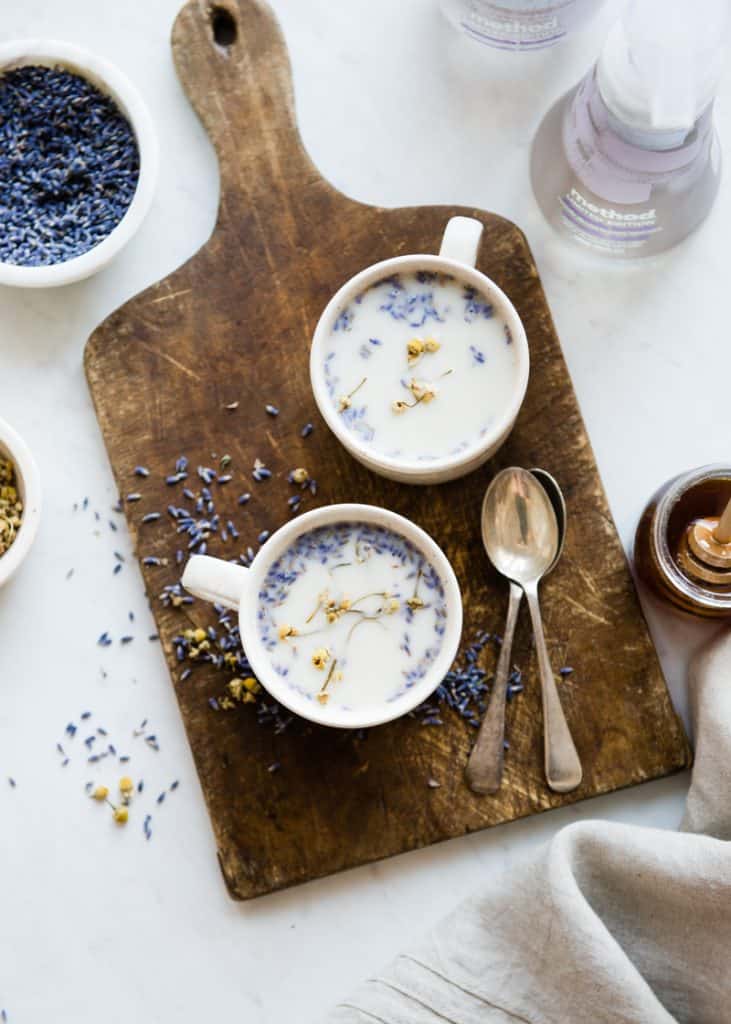 Call me crazy, but washing dishes at night is kind of a zen experience of its own. The chaos of the day has ended, and it's just me and my dishes. The mundane household tasks are my favorite because I can slip into autopilot and let my mind relax and wander.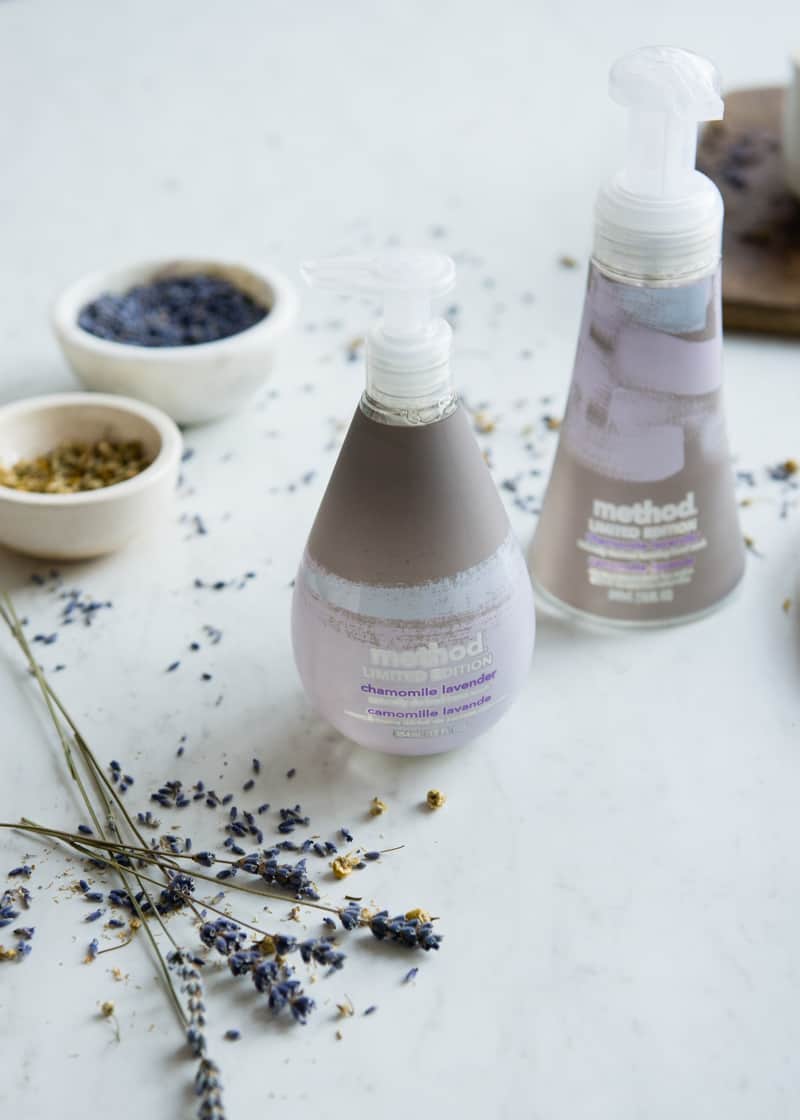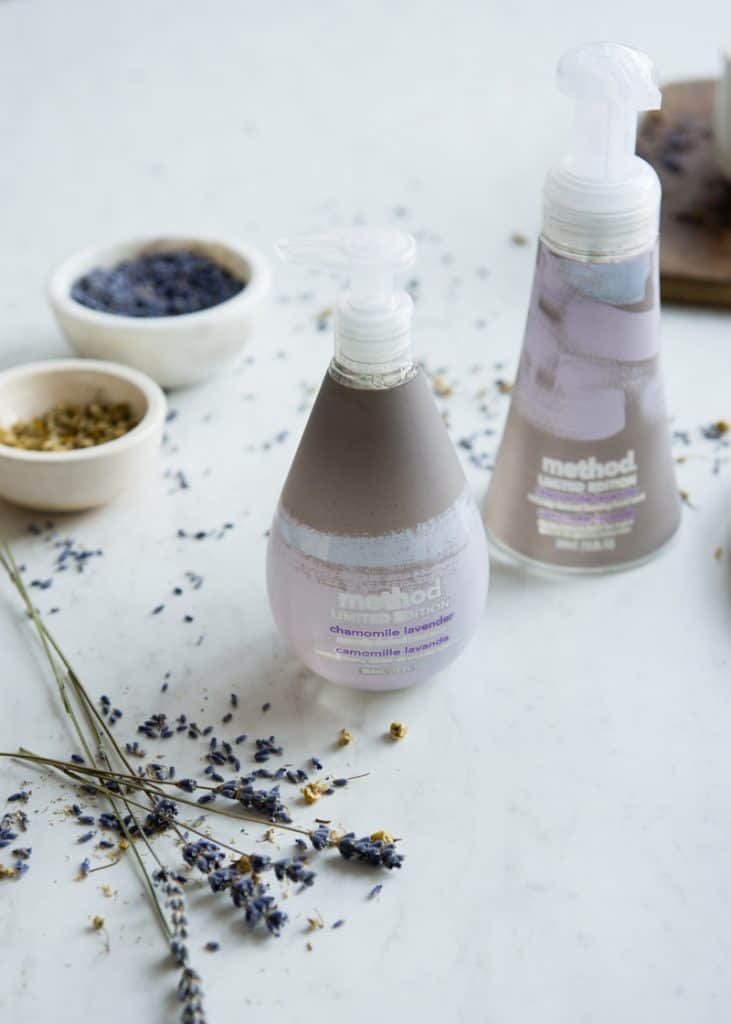 I love using method hand soaps and cleaning products in my home because they somehow make those chores even more relaxing. It helps that they always smell nice. This spring limited edition collection has my heart. The Chamomile Lavender scent is out-of-this-world. I'm putting a bottle at every sink throughout my house to bring a quick moment of tranquility to something as simple as washing my hands or doing dishes. (You've got to try the new Ocean Wave spring limited edition dish soap too–so dreamy!)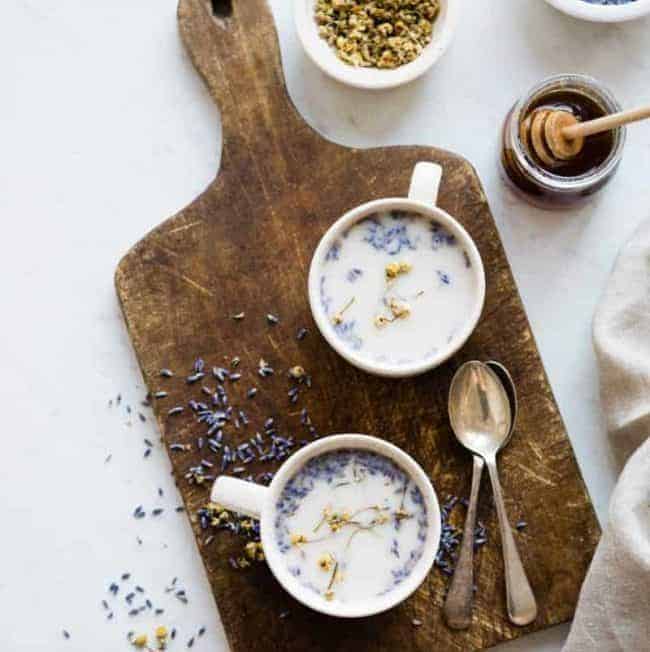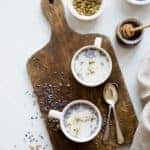 Print Recipe
Chamomile Lavender Latte
This warm, calming latte is infused with chamomile and lavender to help you relax.
Ingredients
16

ounces

milk

regular or non-dairy

1

tablespoon

dried chamomile buds or two chamomile tea bags

2

heaping teaspoons dried lavender buds

1-2

teaspoons

raw honey or maple syrup

1/4

teaspoon

pure vanilla extract

optional
Instructions
Heat milk in a small pan until very hot, being careful not to let it boil.

Add the chamomile and lavender to the hot milk. Let steep for 5-10 minutes, then strain the mixture into a mug. Sweeten with raw honey or maple syrup and add vanilla extract, if desired.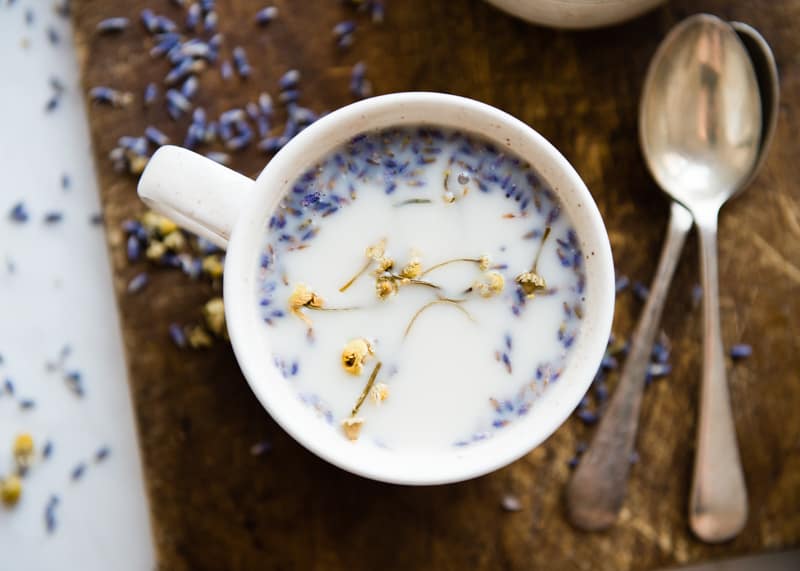 Hello Glow has partnered with method in creating this post, but all opinions are our own.
116