Chamomile is one of the least intimidating herbs, I think, considering that we've all had a cup of soothing tea at some point. Its relaxation and calming properties certainly appeal when life gets crazy and fast-paced. But did you know chamomile health benefits extend beyond this traditional remedy?
For a reason that escapes me now, I bought a 1-pound bag of dried chamomile (Amazon Prime totally gets me into trouble). Now I have chamomile coming out of my ears! But I've been enjoying coming up with uses for the pretty flowers. Not only does this gentle, yet powerful herb ease stress on the inside, but it has many beauty uses on the outside as well.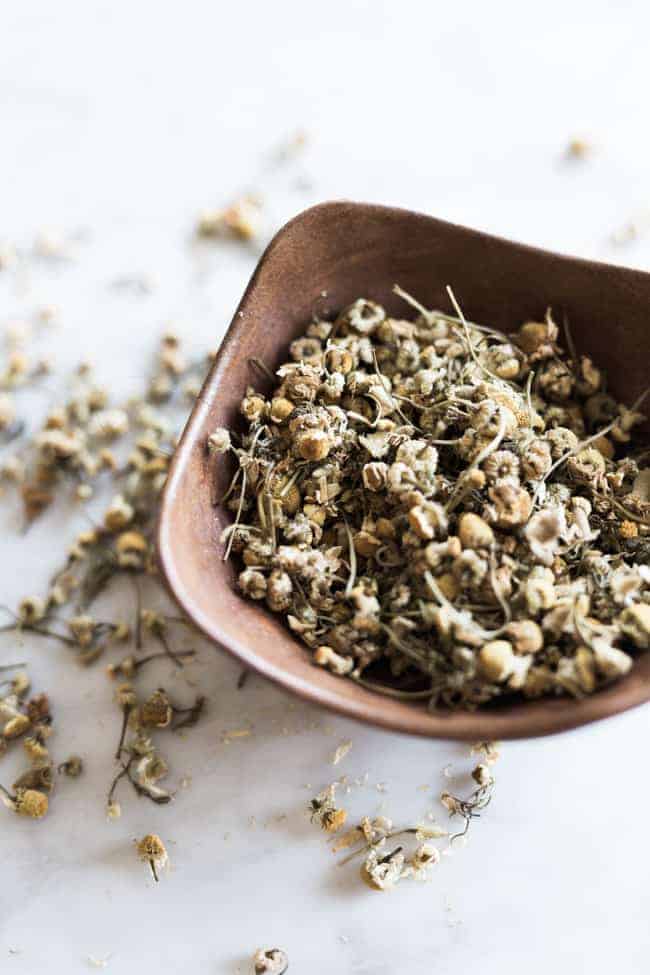 When ingested chamomile does more than bring on sleep. Chamomile contains power anti-inflammatories that research has shown to ease aches and pains and reduce inflammation in a similar way to ibuprofen.
Chamomile also has many topical wellness uses. It is naturally antibacterial, and using concentrated chamomile essential oil can help heal cuts and scrapes faster than corticosteroids. Used as a beauty treatment, chamomile works as an astringent to tone skin and an anti-inflammatory to soothe irritation. It's perfect for sensitive skin and can soothe itches and rashes as well as hydrocortisone.
Stress-Reducing Chamomile Tea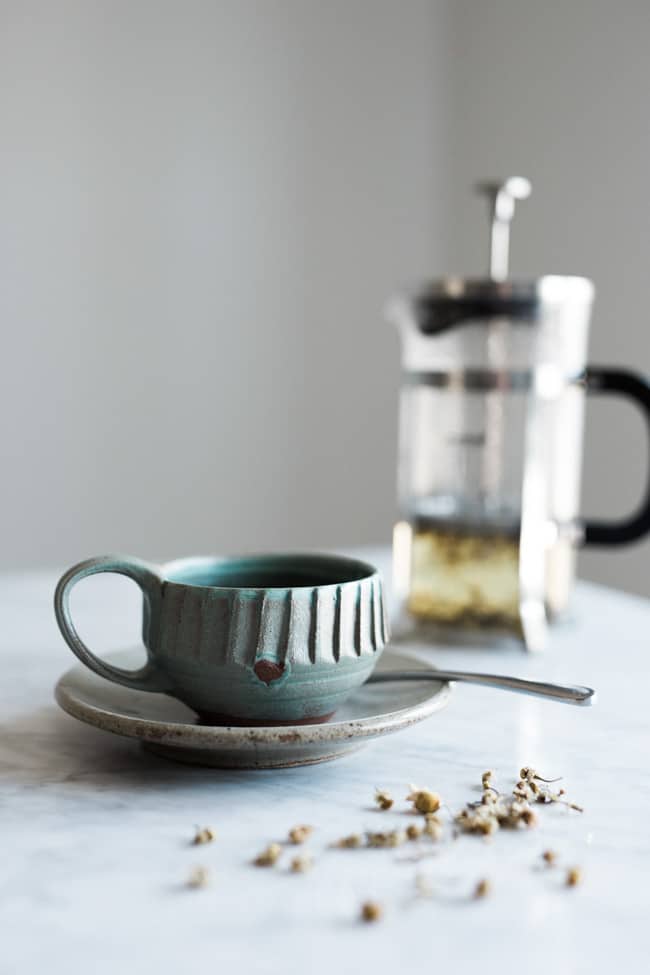 Insomnia always hits me in the middle of summer. It can be hard to wind down when the weather is scorching and the sun sets later. My mind is working in overdrive with all of the plans and things I want to do! Hot tea may not sound as appealing on hot summer nights, but it's one of my favorite nighttime rituals.
Chamomile and lemon balm are a potent combination to ease stress and calm anxiety. They're also said to help with stress headaches and migraines.
Bring water to a boil and pour over the herbs. Steep for 5 minutes. Strain and serve immediately. For a more powerful sedative effect you can add 1 ml (approximately 25 drops) of valerian tincture.
Color-Enhancing Chamomile Hair Rinse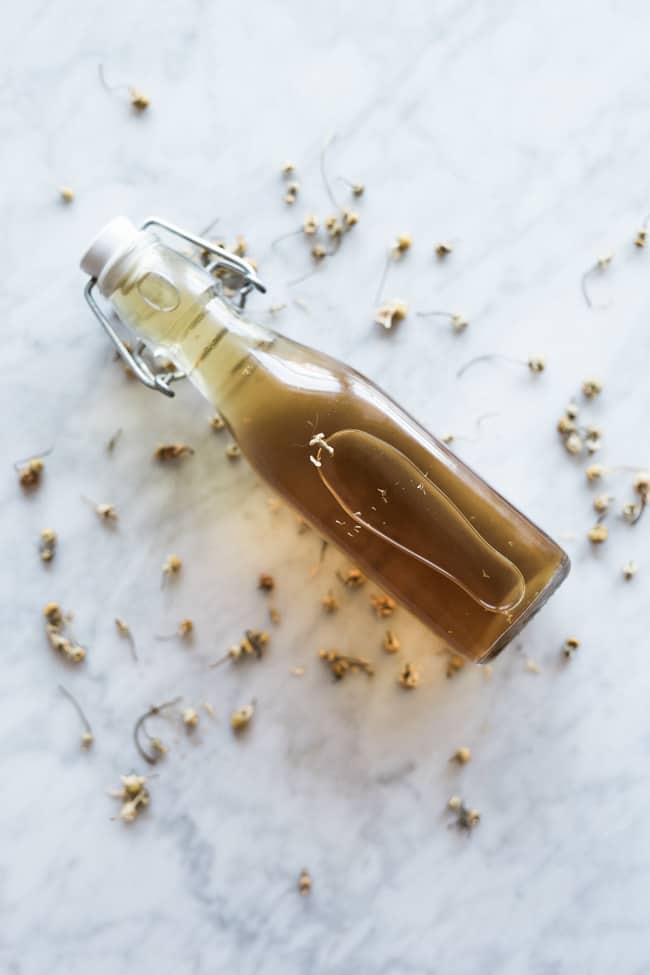 Chamomile has long been used to enhance blonde hair. A strong chamomile infusion can add shine and bring out highlights. Plus chamomile is gentle on the scalp and can soothe any skin irritation. Use this herbal hair rinse once a week for soft, shiny hair.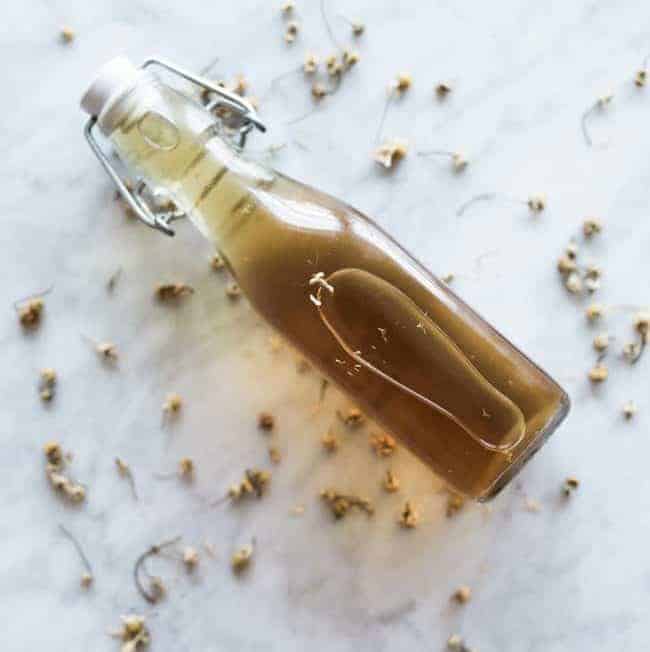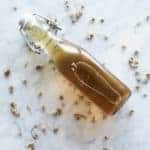 Print
Chamomile Hair Rinse
Instructions
Steep one cup of herbs in four cups of water for 20 minutes. Strain into a quart-size jar.

Add essential oil and baking soda

Shake well and allow to cool.

In the shower or bath, shampoo normally then pour the rinse over your hair.

Massage it into your scalp and leave in for 5 minutes.

Rinse hair.
Photos by Mikaela Hamilton
7