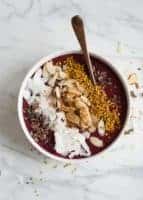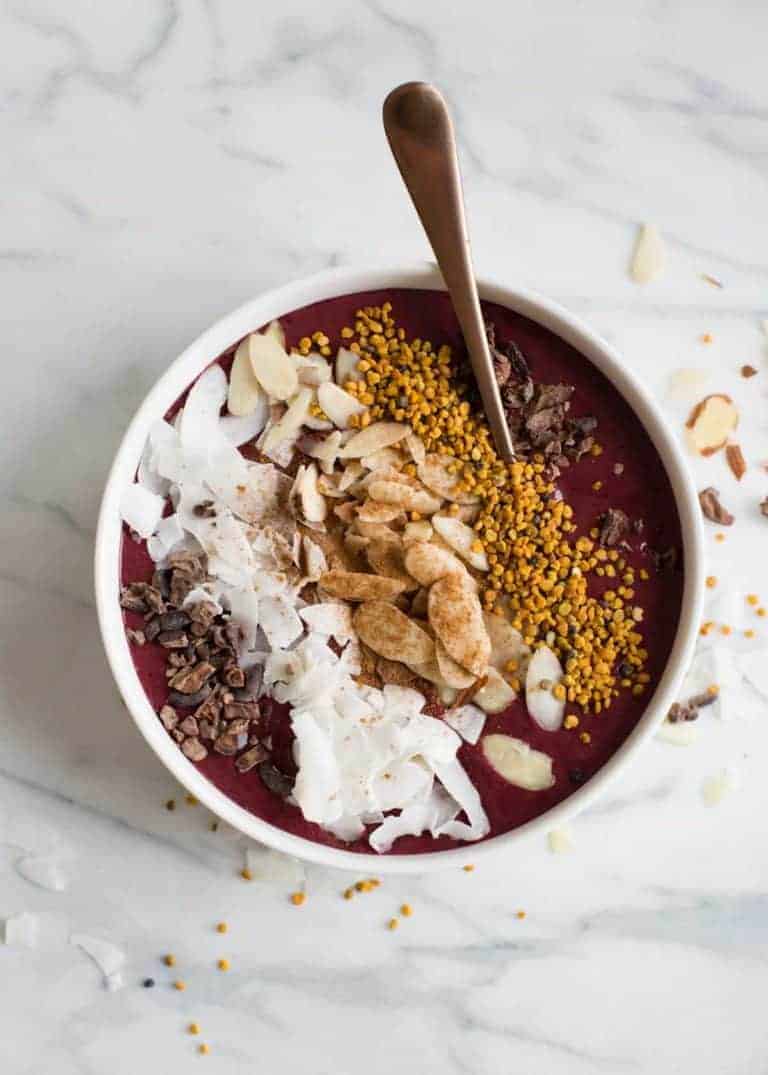 Cherry-Kale Protein Smoothie Bowl
Yield 1
This sweet and ruby hued cherry smoothie bowl is full of vitamins, minerals, antioxidants, fiber, and protein. Oh, and it's absolutely delicious too!
Ingredients
1 cup baby kale or spinach
1/2 cup Greek yogurt
1 1/2 cups frozen dark sweet cherries
1 tablespoon almond butter
1/2 teaspoon ground cinnamon plus a little more for sprinkling
Toppings: bee pollen, sliced almonds, shredded coconut, cacao nibs
Instructions
Place kale, Greek yogurt, frozen cherries, almond butter, and cinnamon into a blender. Blend until smooth. You may need to stop the blender and scrape down the sides. If absolutely necessary, add a little water if your blender is having trouble. The mixture is supposed to be thick and spoonable.
Transfer to a shallow bowl. Garnish with desired toppings. Eat immediately.
Recipe by Hello Glow at https://helloglow.co/cherry-protein-smoothie-bowl/