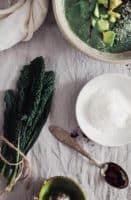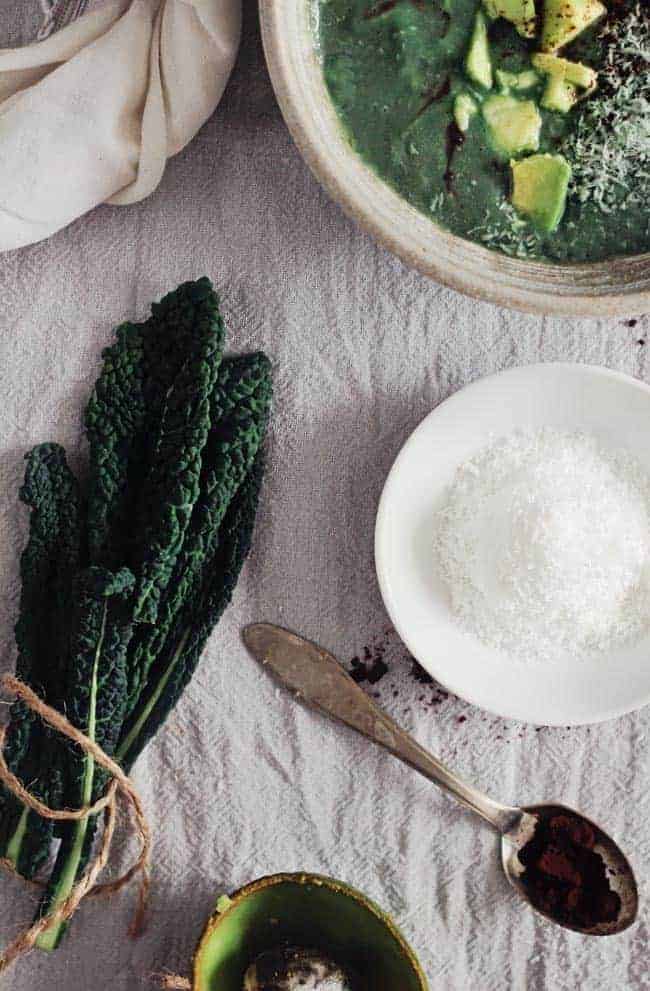 Chocolate-Mint Green Smoothie Bowl
Yield 1 -2 servings
A healthy green-smoothie breakfast with a chocolate-mint flavor.
Ingredients
1 1/2 cups non-dairy milk or water
4 kale leaves
1/2 avocado
1 teaspoon peppermint extract
1 1/2 to 2 tablespoons raw cacao powder
2 mint leaves (optional)
2 tablespoons unsweetened shredded coconut (garnish)
Instructions
Mix all ingredients except garnish in blender. Pour into bowl, garnish and enjoy!
Courses Breakfast
Recipe by Hello Glow at https://helloglow.co/chocolate-mint-green-smoothie-bowl/