This is a sponsored post written by me on behalf of Renew Life Formulas. All opinions are 100% mine.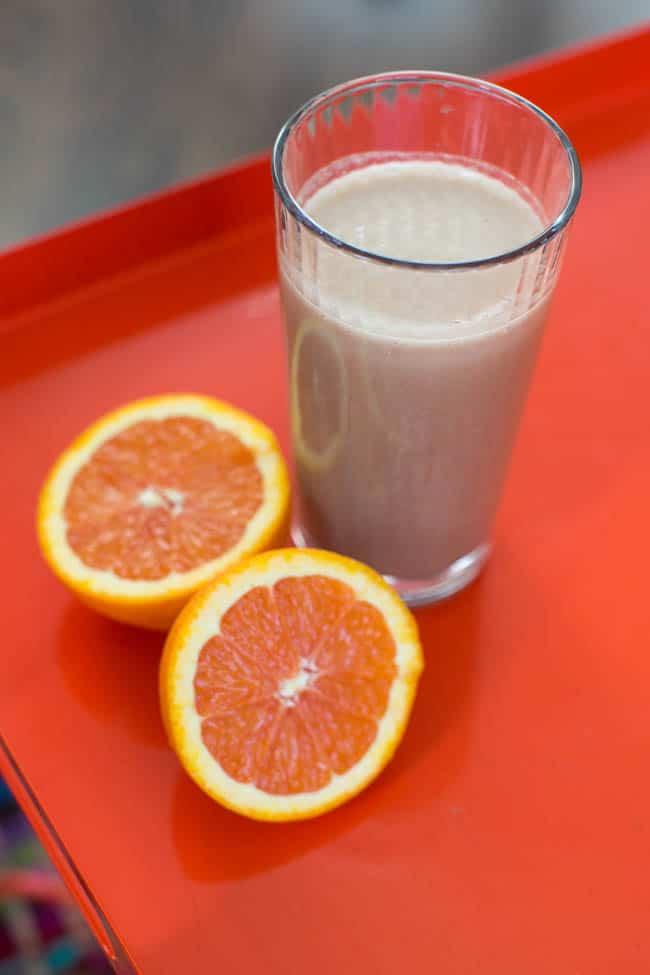 We're all about smoothies here, which you know if you've read our last post about our Renew Life Skinny Gut Vanilla Shake. Smoothies can be an extremely healthy, efficient way to intake a lot of nutrients, and, with a little planning, are something you can make ahead and prepare quickly. Sounds like a dream food, right? Yes, and here are 3 ingredients to help you get a bigger wallop from that glass.
Protein Powder: Ever try to mix a powder in water to get a protein boost? Not only does it not work well, it's grainy, hard to drink, and generally doesn't taste very good. This is another place where smoothies shine – blending ingredients (usually with ice), helps create a much smoother drink. And, if the ingredients are well blended, then your smoothie will taste even better. If you're going to the trouble of adding protein powder, then know that it's possible to find ones with no added sugar or artificial ingredients, and that are plant-based. And let's go for Certified Organic while we're at it. We've been experimenting lately with Renew Life Skinny Gut Chocolate Shake, and it fit the bill quite nicely.
Cocoa: Cocoa has antioxidants, and lots of them! In addition, a small amount of cocoa powder goes a long way, providing a rich chocolate flavor with few calories. High in fiber, and low in sugar (compared to other chocolates and for something this sweet). Potassium, which regulates blood pressure. And calcium, to strengthen bones.
Citrus: Fresh, frozen, or juiced, citrus offers a number of benefits to a smoothie. It's hard to beat the strong and refreshing taste that a splash of citrus such as orange, lemon, or lime adds. And the health benefits are nothing to sneeze at either. Pun unavoidable. Citrus fruits have vitamins to boost your immune system, as well as fiber, and phytochemicals which help lower the risk of several chronic diseases.
But enough of the palaver, here's the recipe we used to capture all of these smoothie-boosting ideas at the same time: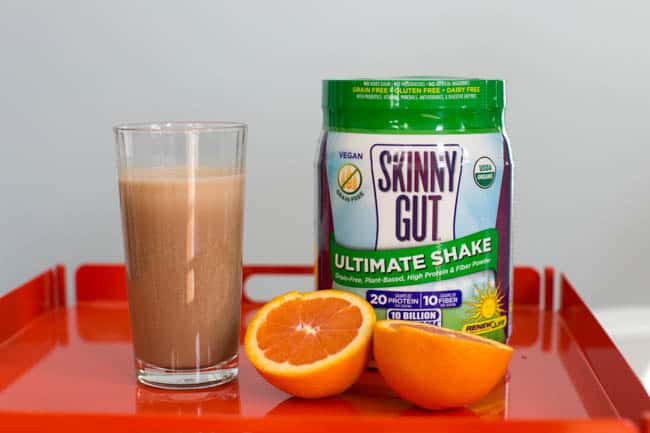 Chocolate Orange Smoothie
1 scoop of Skinny Gut Chocolate powder
Half a cup of Orange Juice
Half a cup of water
Ice
Again, we stuck with a short and simple recipe. The citrus flavor cut through the other ingredients, giving the drink a very fresh taste. The chocolate powder provided the majority of the protein and nutrients, and gave the citrus an after taste of slightly bitter, slightly sweet chocolate.
If you're in a hurry and have some citrus handy, this smoothie is hard to beat. For other great recipes and ideas, check out Renew Life Skinny Gut Ultimate Shakes, or follow #SkinnyGutShake.
0