So the big, romantic day is just around the corner. And as much as I love chocolate, I always end up eating more than I intended. So how about indulging in chocolate in a different way? We've got two chocolate bath and body treatments that could make date night a little sweeter. First up, a yummy minty chocolate scrub!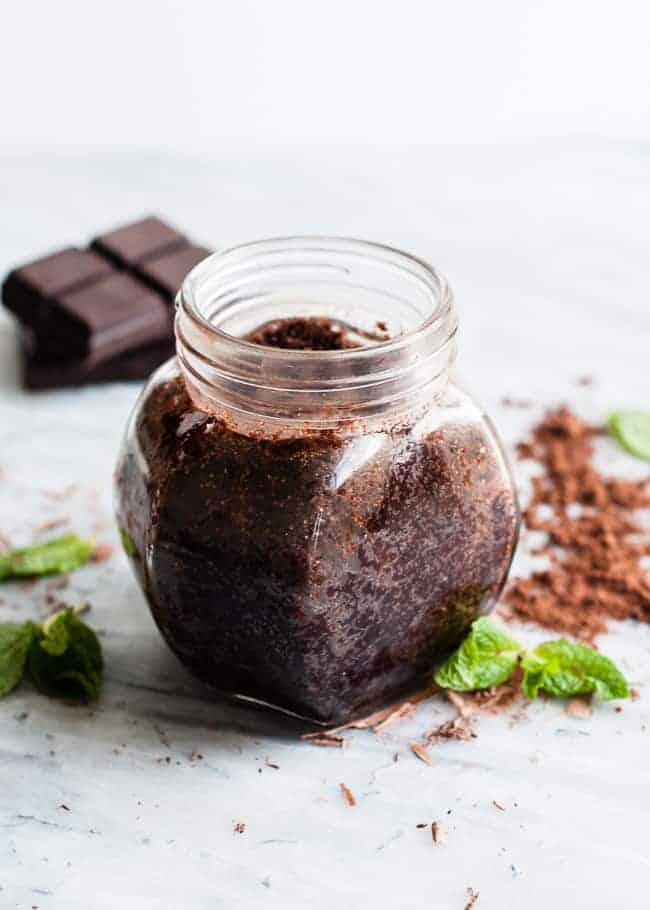 This chocolate mint sugar scrub pretty much smells like a cookie, and you'll probably be tempted to eat a few bites while you scrub-a-dub. Not only is this scrub a fun treat, it will get rid of any dry skin that might be hanging around this winter.
And the almond oil will help moisturize your skin, leaving it super soft – who doesn't want that for Valentine's Day?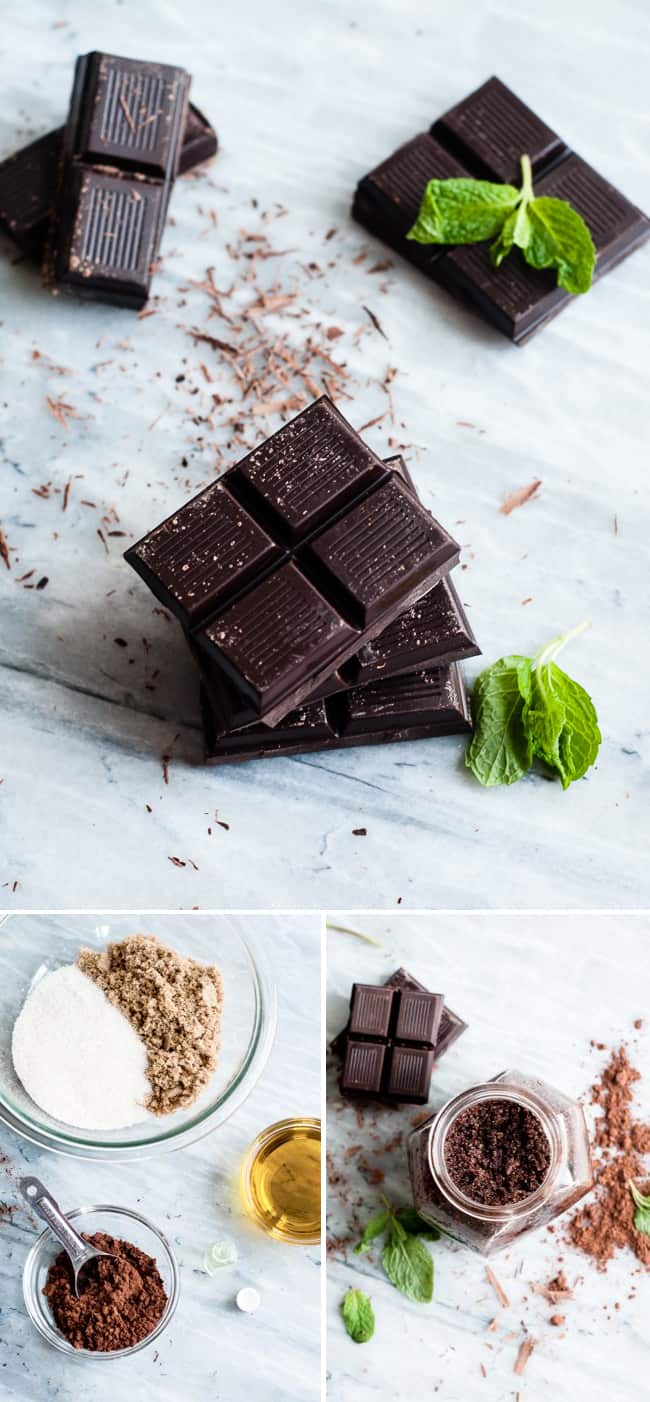 Due to the oil in this scrub, it might get a little slick in your tub or shower, so be careful in there! Rinse away any leftover oil from the bottom of your tub when you're finished.
If you only use one portion, you can store the leftovers in a glass jar with a lid. Be careful handling the container, as the ingredients can be slippery.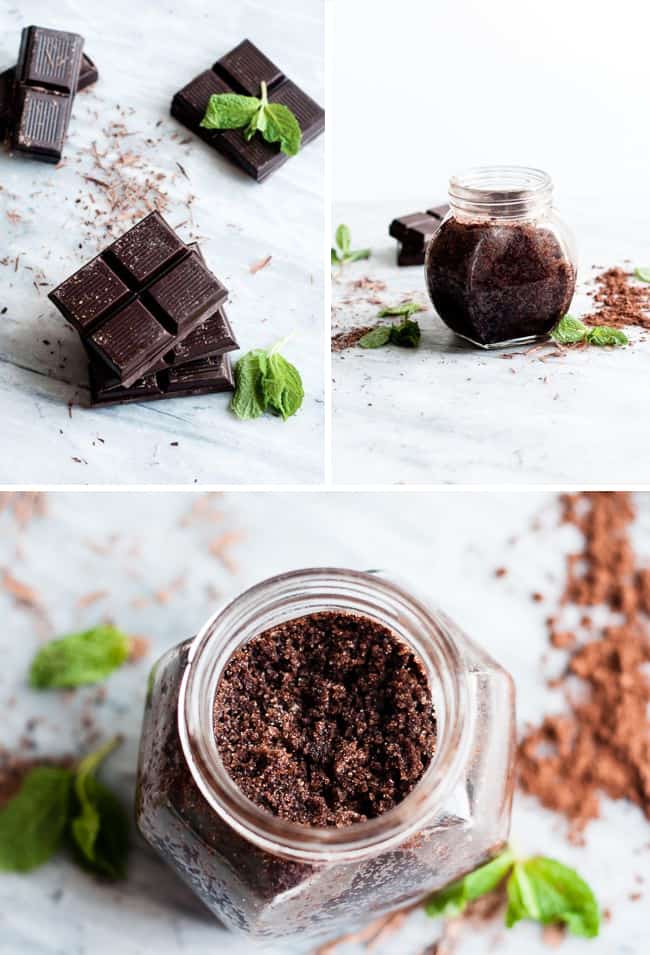 And after a good scrub, enjoy a soak in a chocolate milk bath!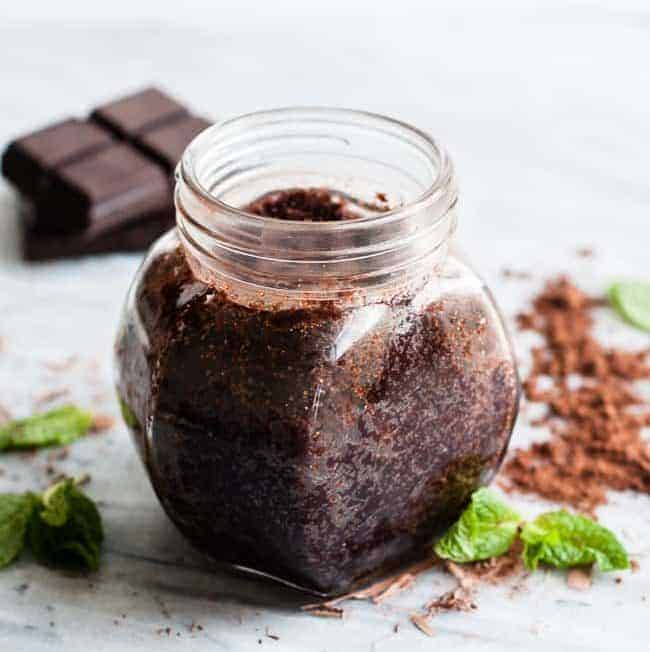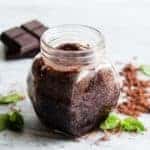 Print
Chocolate Mint Sugar Scrub
An indulgent treat for your skin - a homemade mint chocolate scrub!
Equipment
Large bowl

Glass jar with lid
Instructions
In a large bowl, add the brown sugar, white sugar, and cocoa powder. Mix them together.

Add the almond oil, and peppermint essential oil, and mix until well combined.

Transfer the mixture to a wide-mouth container with a secure lid.
Notes
Use in the shower or bath, while your body is wet. Scoop up some of the scrub with your fingers and gently massage it over your arms, legs and shoulders in a circular motion.
Rinse well when finished.
It's always best to test skincare products before using them. Test the scrub on your inner arm, where you skin is more sensitive, to help ensure you can tolerate the ingredients. Wet your arm slightly before applying the scrub.If you're pregnant, you should not use essential oils. For facts and safety information of essential oils and aromatherapy, check out the National Association for Holistic Aromatherapy.
42