We've partnered with Wholly Guacamole to create this post. Thank you for supporting our sponsors!
Holidays centered around food – and drinks – are my favorites. My days of waking up to Easter baskets and dressing up for Halloween candy are over, but I'll always celebrate a holiday that comes with a yummy meal. Bonus points for cocktails.
And if you woke up this morning and realized that tomorrow is Cinco de Mayo – one of the greatest food holidays! – don't fret, there's still time to plan a last minute party. We've got you covered with a simple menu, festive decor and the best darn margarita we've ever had.
1. The Menu
Being a procrastinating hostess nicely limits anxiety over planning AND time spent in the kitchen. No one wants to prep for days anyway! Think simple and delicious. That means tacos and nachos, two Mexican favorites that come together quickly.
When you're busy and time doesn't allow for making it from scratch, opening a package of Wholly Guacamole is a convenient and nutritious choice. (Plus, who wants to grab a bunch of avocados at the store only to get them home and realize they're under- or over-ripe?!) Wholly Guacamole makes it easier for people to enjoy the great-tasting guacamole that they love without sacrificing flavor or nutrition.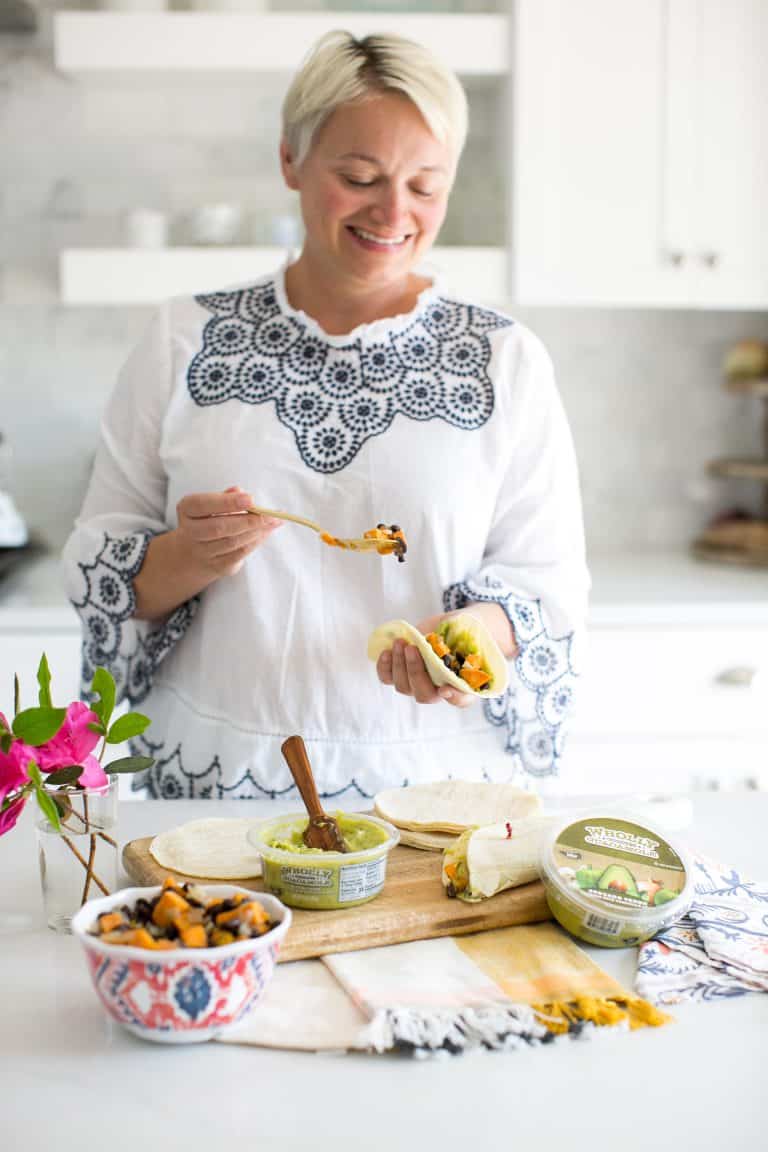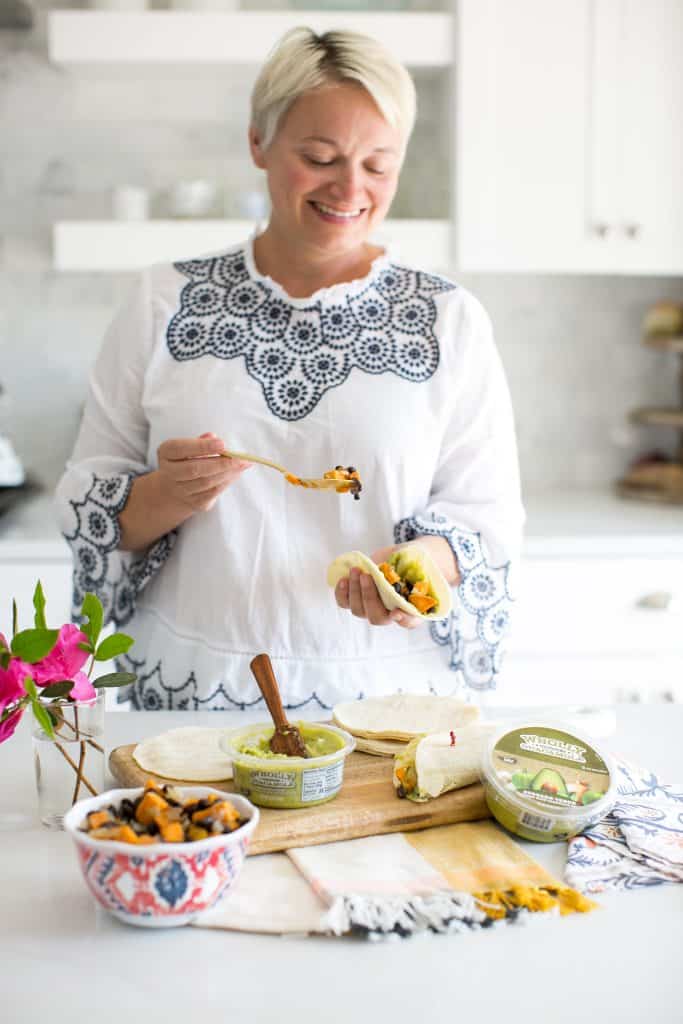 Sweet Potato & Black Bean Tacos
Peel and cube the sweet potatoes. Add to a baking sheet with a drizzle of oil, salt and pepper and roast at 375 degrees for 20-25 minutes. Drain and rinse a can of black beans. Dice one sweet onion and two cloves of garlic.
Add a bit of olive oil in a pan over medium heat. Add the onions and saute for 4-5 minutes or until softened. Then add the garlic and beans and heat the mixture together for a couple of minutes. When the sweet potatoes are done, add them to the pan with 1 tablespoon of honey and mix everything together.
Wrap the corn tortillas in a wet paper towel and warm in the microwave for 20 seconds. Flip them over and heat for 10-20 seconds more, if needed.
To assemble, spread guacamole onto a corn tortilla. Then add a heaping spoonful of the sweet potato mixture. Double up the tortillas to give them a little more stability and close them with a toothpick.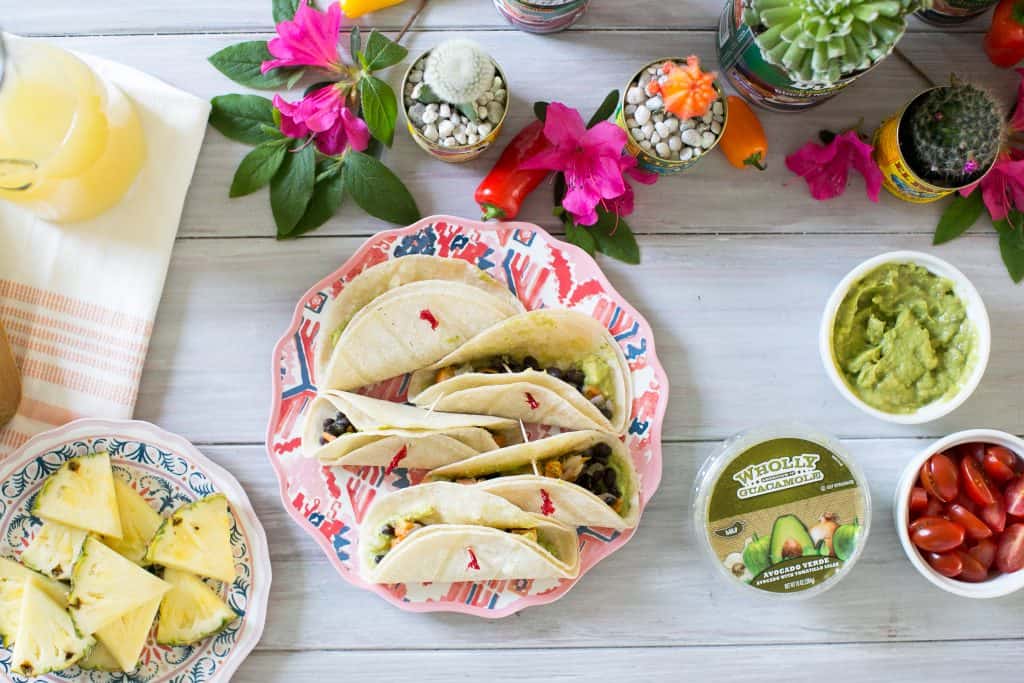 Wholly Guacamole makes great-tasting guacamole using real ingredients and 100% hand-scooped Hass avocados and no preservatives. They make enjoying delicious guacamole easy and hassle free – it totally tastes homemade so put it in a cute bowl and take the credit. People can enjoy delicious guacamole for far less time and effort (no need for mashing or prep and no risk of under or over ripened avocados!). We love the Wholly Guacamole Avocado Verde Dip in this recipe. It has a tomatillo salsa that gives the tacos a bit of kick! And it's a must have for the next item on the menu.
Deconstructed 7-Layer Dip Nachos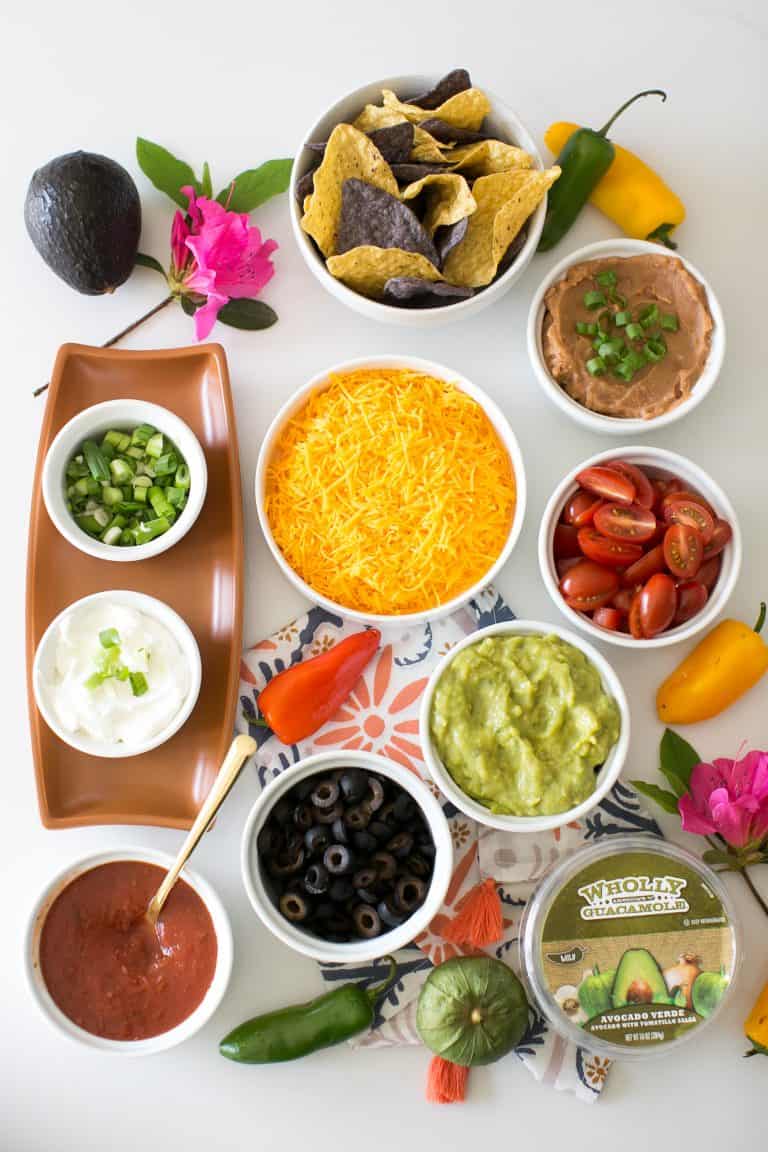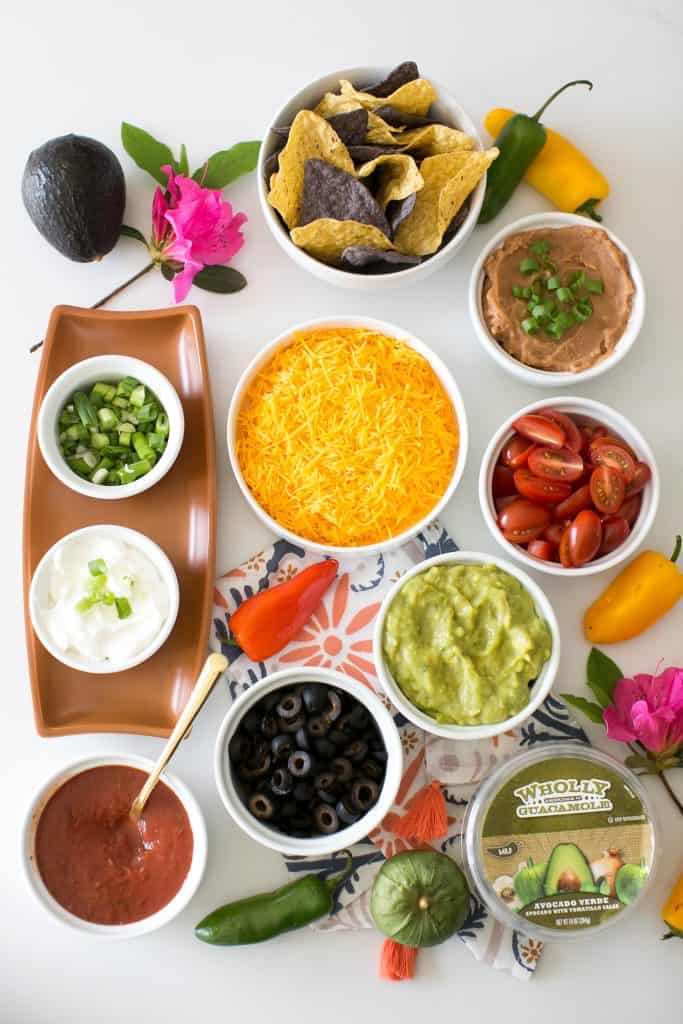 Gather the ingredients and place everything in separate bowls so guests can DIY their own nacho plate.
Lots of chips

Wholly Guacamole Avocado Verde (or use Wholly Guacamole Classic or Homestyle Guacamole to customize your own guac)

Salsa
Chopped tomato
Black olives
Cheese
Refried beans
Sour cream
Green onions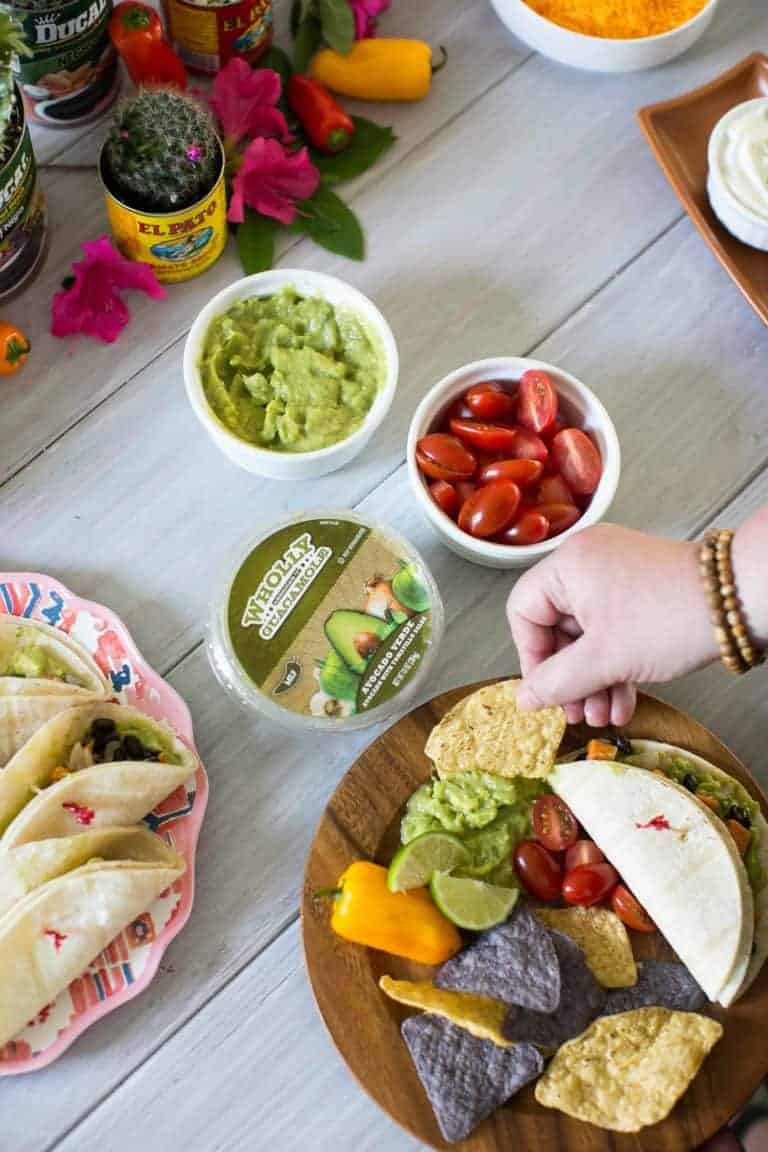 2. The Decor
Cinco de Mayo is the time to bring out bold, playful colors. Decorate with bright pink flowers (ours were from the backyard) and red peppers. A centerpiece with cacti and succulents is simple and inexpensive.
Look for festive metal cans where the design is on the can instead of a paper wrapper. Empty and clean out the cans, add the cactus and top with a few small stones.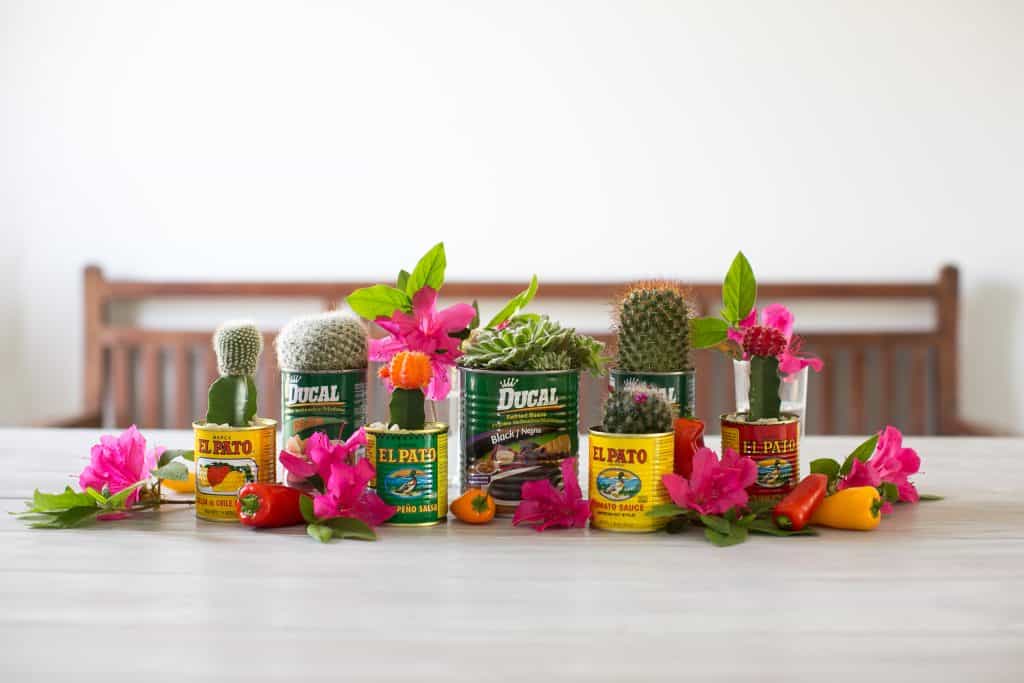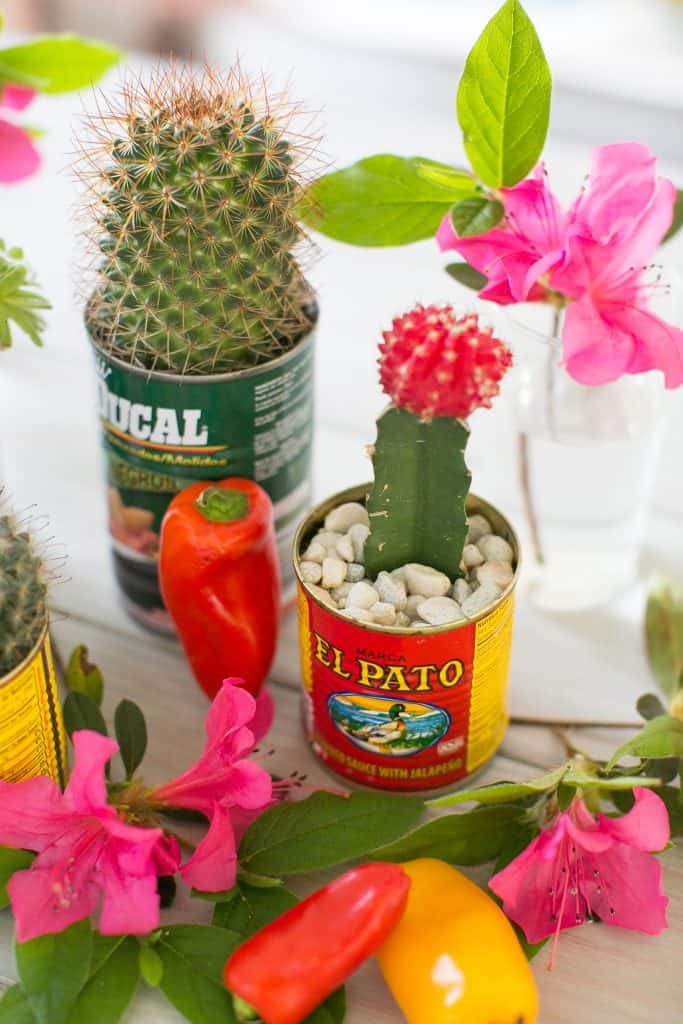 3. The Margarita
Cinco de Mayo just isn't complete without guacamole and a margarita. Honestly, you could have just those two ingredients and everyone would be happy. Take your margarita game up a notch with pineapple and turmeric.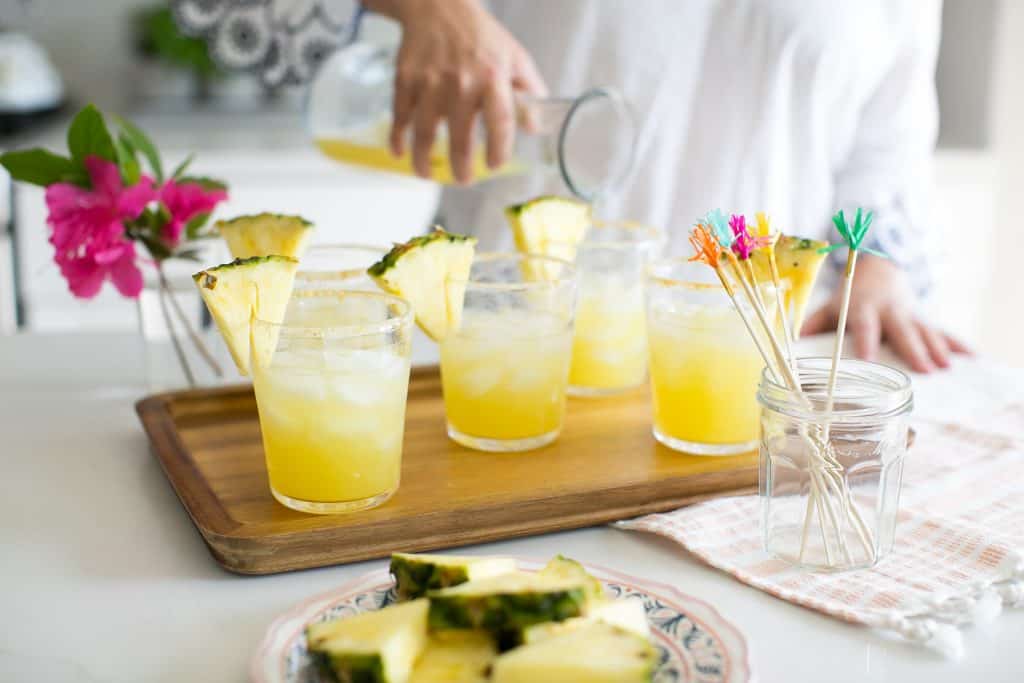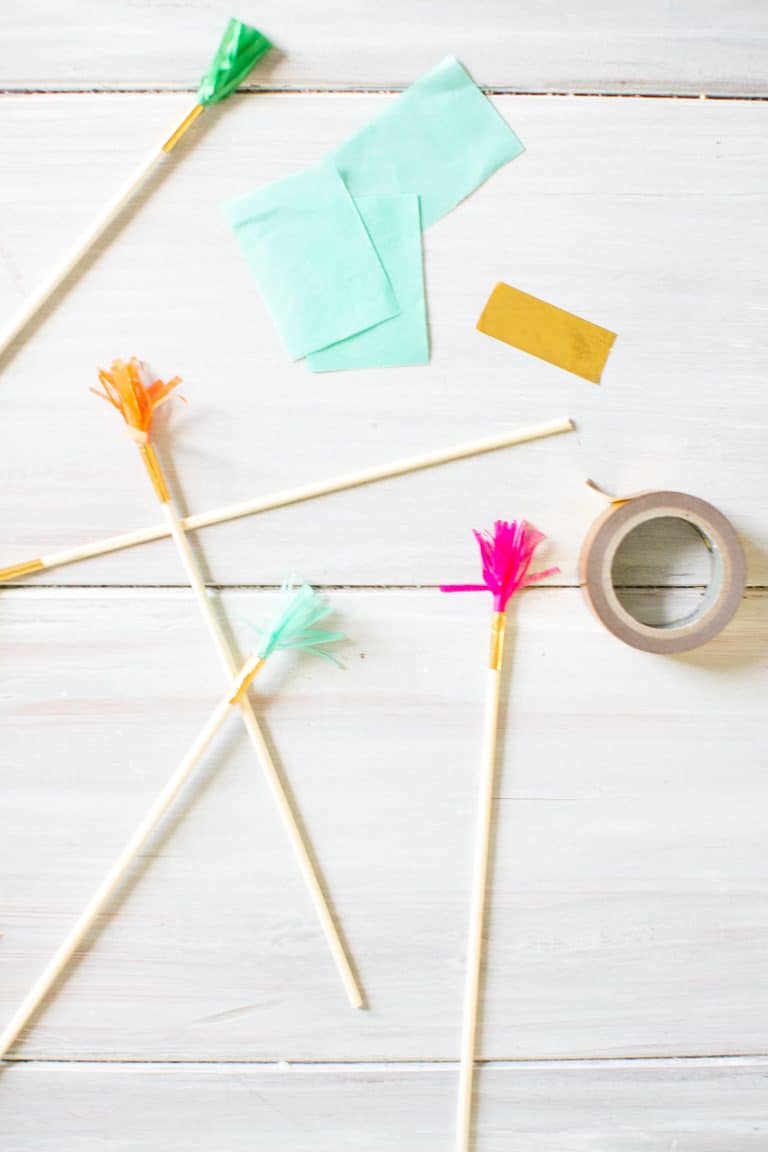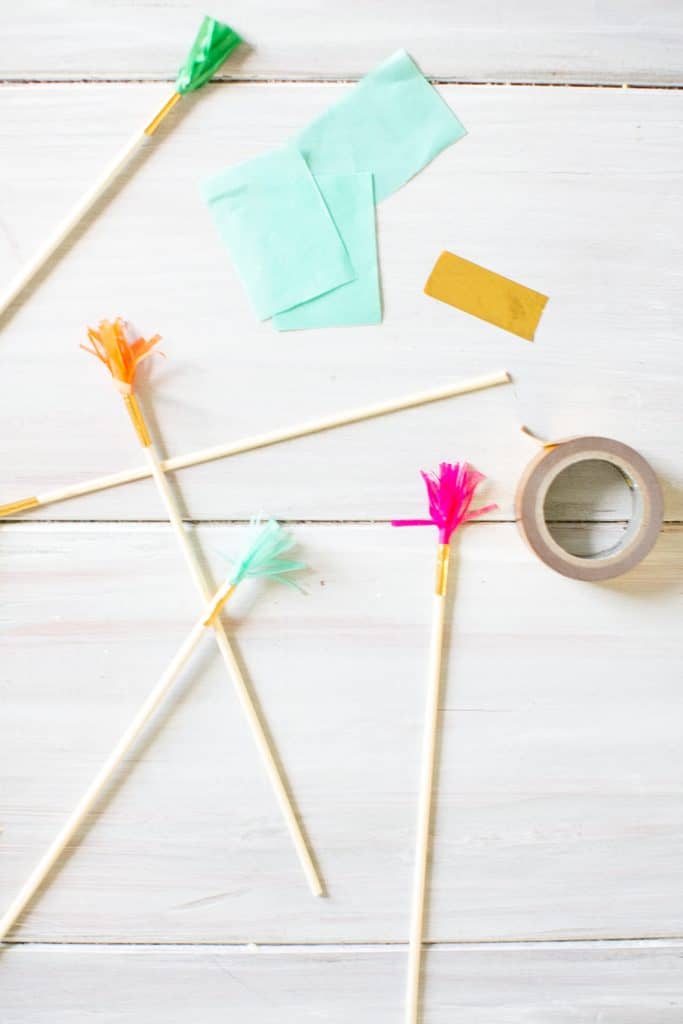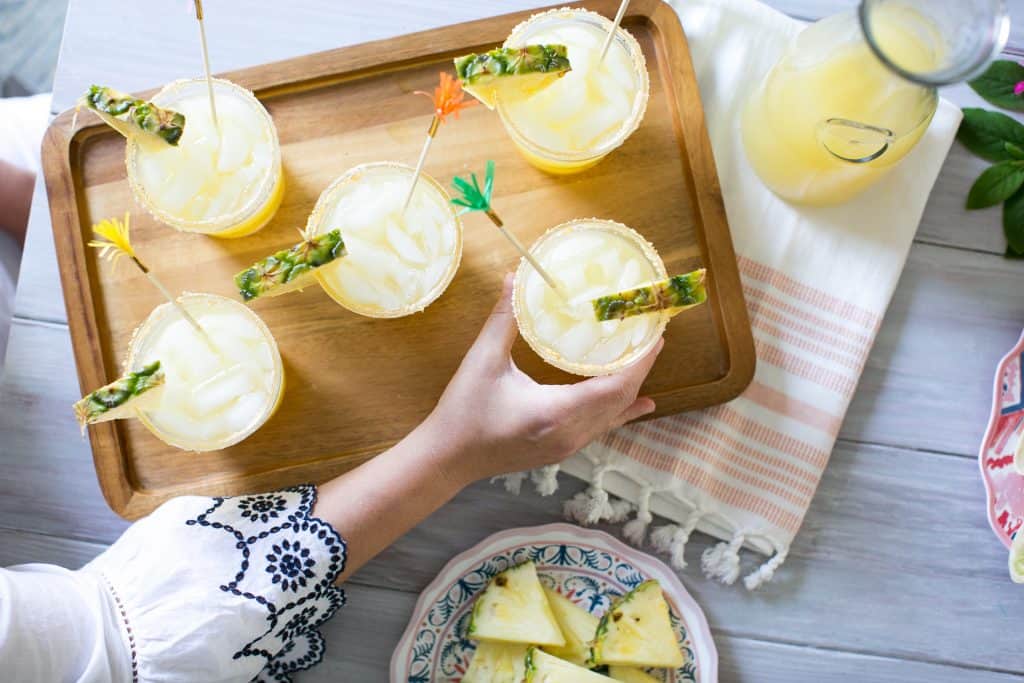 Pineapple Turmeric Margaritas
1 cup blanco tequila
1 cup triple sec
1 1/2 cups pineapple juice
1 cup fresh lime juice
2 teaspoons turmeric
1/8 teaspoon chili powder
Combine the liquid ingredients and 1 teaspoon of turmeric in a pitcher and stir together. Chill in the fridge until ready to use. Combine kosher salt with 1 teaspoon turmeric and tiny bit of chili powder on a small plate. Run a lime wedge around the edge of your glasses and dip the glass into the salt mixture. Fill glasses with ice, and the margarita mix and garnish with a pineapple wedge.
4. The Doable DIY
It's a good idea to make these cocktail stirrers before your first margarita (you have to taste test, right?!). Better yet, put that annoying guest who always arrives early to work on this 5-minute project. Scissors, tissue paper and gold tape are all you need. Cut a small rectangle of tissue paper and cut fringe. Wrap the tissue fringe around the end of a wooden skewer (cut down to the length you need for your cups) and secure with a piece of gold tape.
5. The Music
The party playlist is the must-have that I always forget. Carlos Santana and Buena Vista Social Club are a couple of my favorites or check out this list of Mexican artists. Because nobody wants to hear the Macarena for the 10,000th time.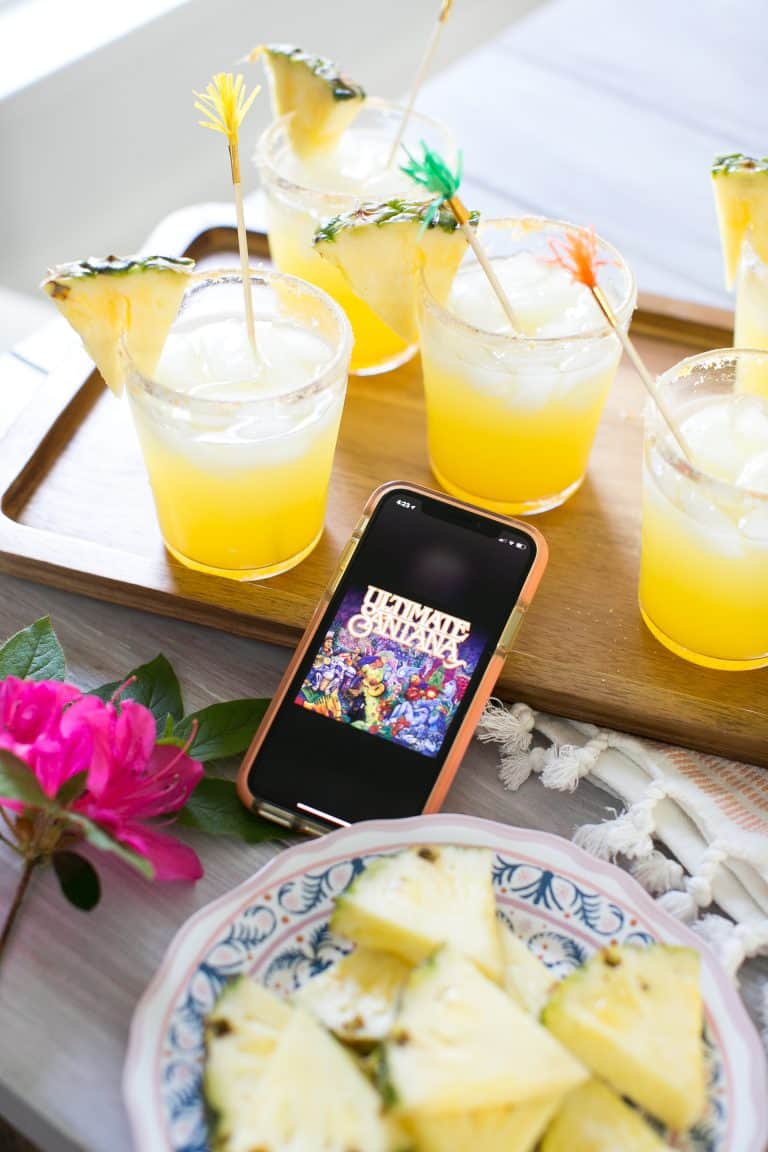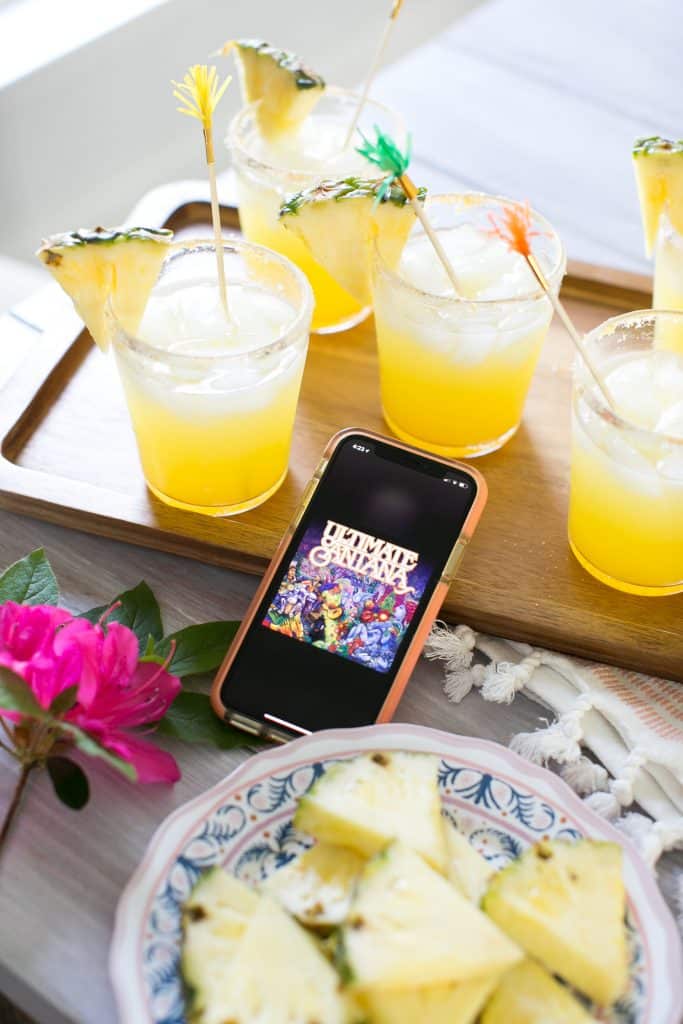 2