My 89-year-old grandma has been drinking a shot of apple cider vinegar every morning for decades and while the idea of it sounds good to me, I just can't bring myself to do it because: vinegar. Ick. But there's good reason to start incorporating more apple cider vinegar into your diet—it's antibacterial, it burns fat, it boosts immunity, it lowers cholesterol and it's a natural way to increase your energy without caffeine.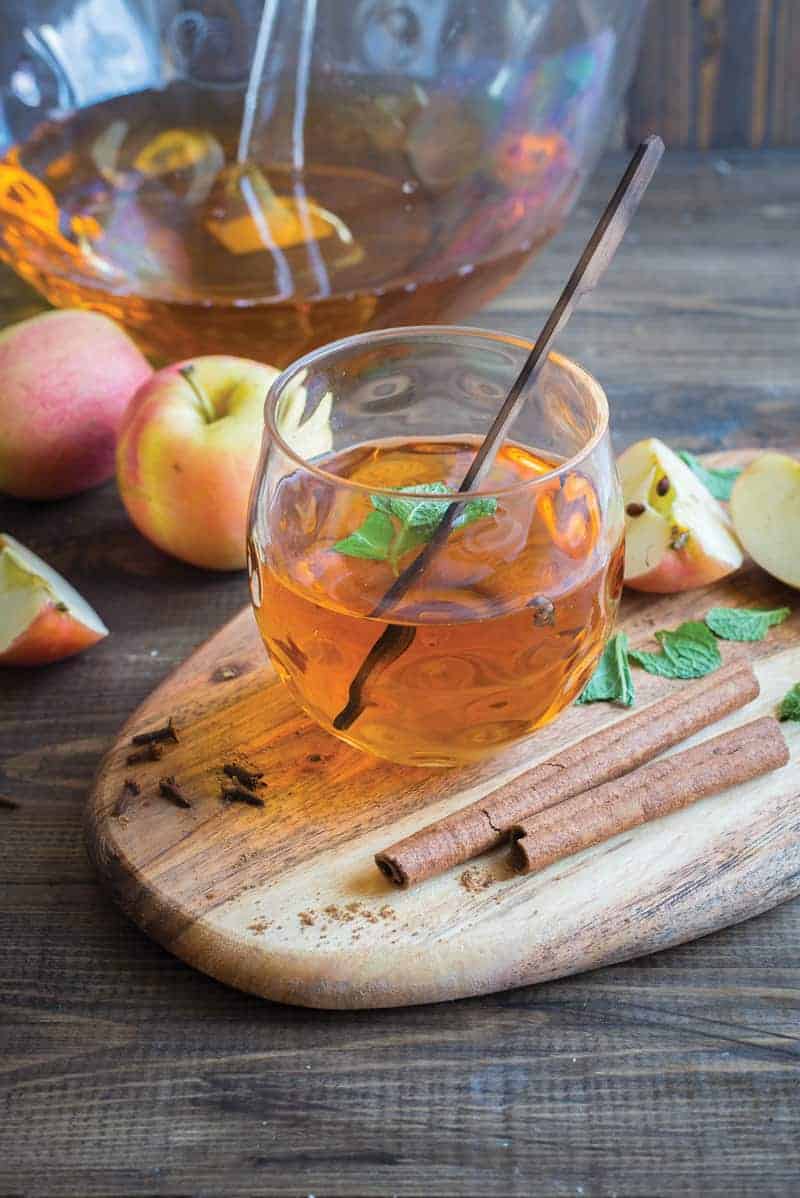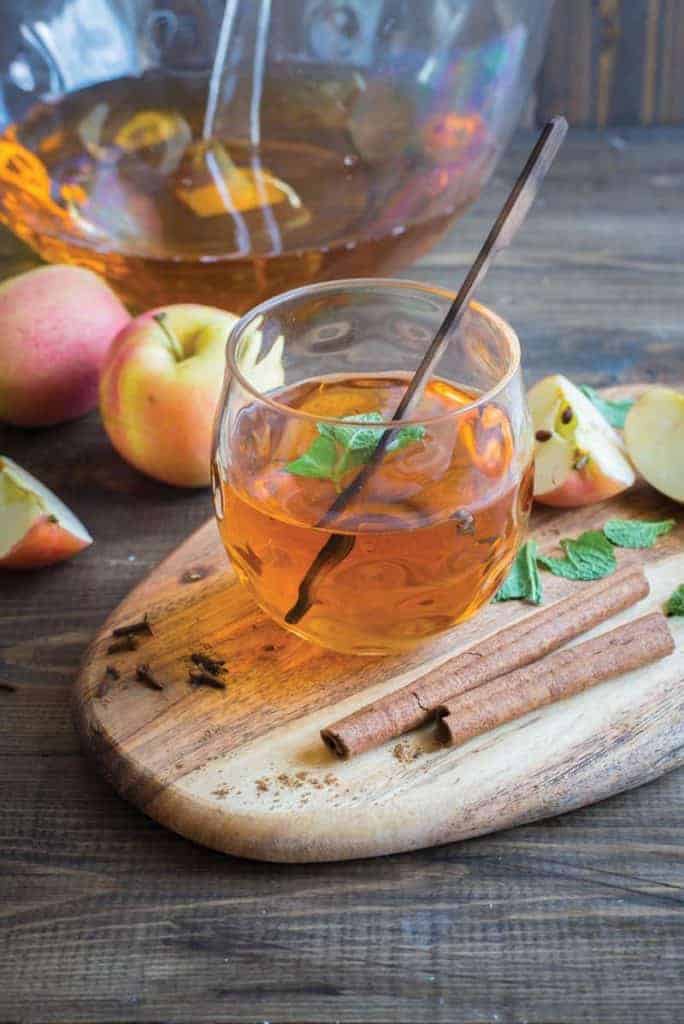 Shrubs are the perfect way to reap the benefits of apple cider vinegar without holding your nose and drinking it straight. They're still a bit tangy, but the sourness is tempered by adding other ingredients like fruit and sugar. In this recipe, apple cider vinegar is combined with fresh grated apples, sugar and cinnamon, then left to sit for a day or two—the result is a fruit-infused vinegar that can be stirred into sparkling water and even cocktails.
The Apple Cider Vinegar Companion is packed with ideas for using apple cider vinegar—not just in drinks, but in foods, in DIY skincare and in homemade cleaners. Who knew that little bottle of apple cider vinegar could do so much?!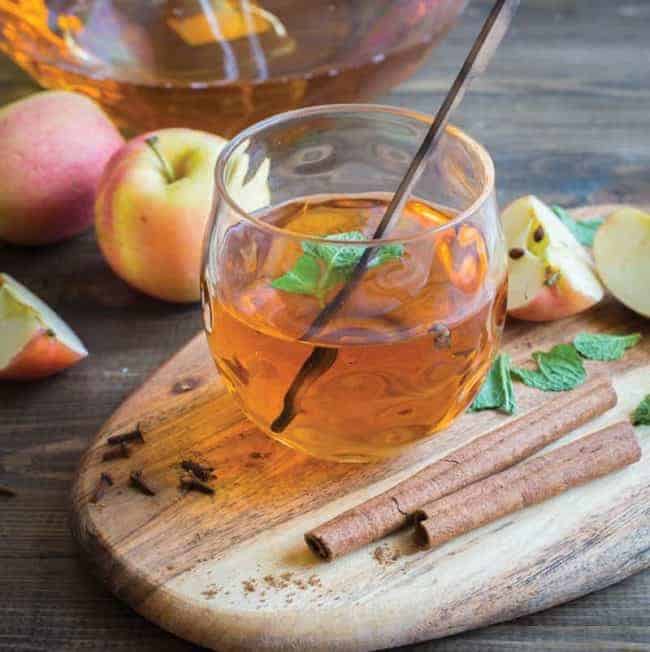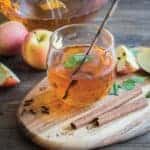 Print Recipe
Autumn Cinnamon-Apple Shrub
Reprinted from The Apple Cider Vinegar Companion by Suzy Scherr, with permission of publisher.
Instructions
In a bowl, combine the grated apples, vinegar, sugar, and cinnamon, stirring or shaking to evenly coat the fruit.

Cover tightly and refrigerate for 24 to 48 hours.

Give the mixture a gentle press with a wooden spoon or muddler, then using a fine-mesh sieve, strain the liquid from the pulp, and transfer the liquid to a clean glass jar.

The shrub will be ready to drink in 1 week and keeps for up to 6 months in the refrigerator.
Now that you got your energizing drink ready, here are 5 more simple tips to help you beat the autumn blues.
12