My 8-year-old daughter loves to cook. She can measure, pour and mix – even crack an egg like a pro. We've been on a muffin and pancake roll for a while, and frankly, no one in the family needs another batch of banana bread. So it was time to experiment with a new snack – roasted chickpeas!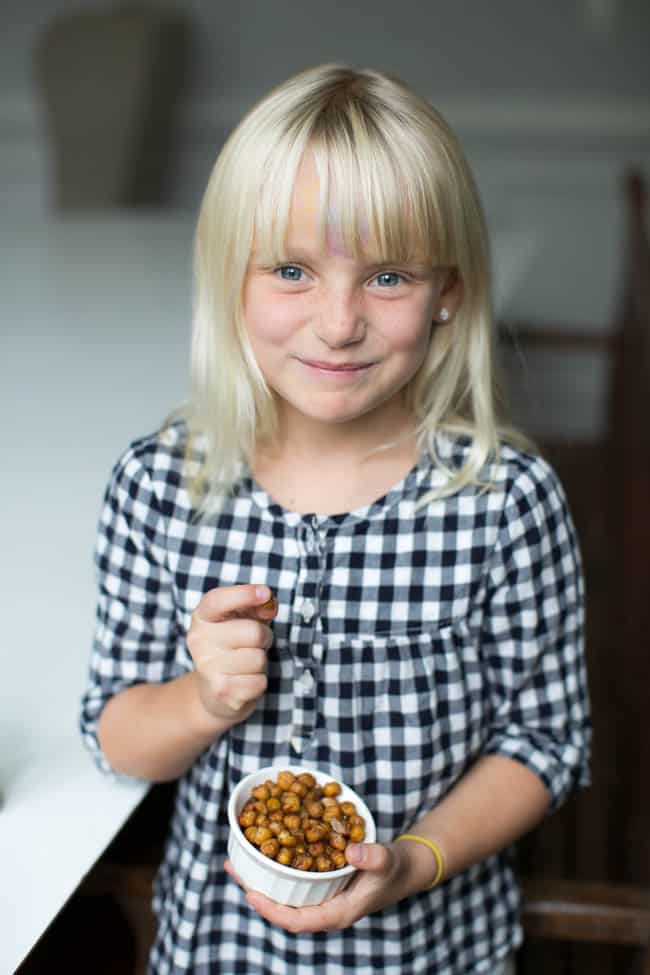 Can we just pause a moment to say how cute this little one is? I don't show my kids much on the blog because they hate having their picture taken as much as mom does, but she is just the sweetest, kindest kid. Okay, proud parent moment now concluded!
Chickpeas are high in fiber and protein, but low in fat. And when roasted, they have a nice crunch that might just replace your potato chip cravings. I like chickpeas with a bit of a spicy kick, but the kiddos like them sweet. And if there's one thing kids love, it's customization. Simply Organic's new Spice Right Everyday blends make that easy. I can bake half my way, and the kids get the other half their way.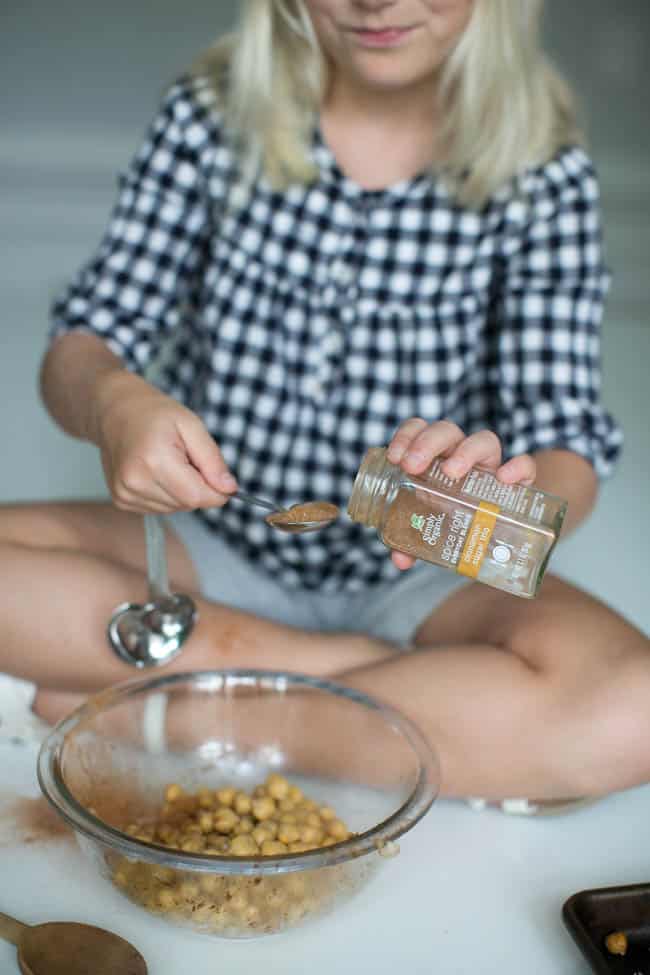 For cinnamon-sugar chickpeas, all you need is a can of chickpeas (drained and rinsed) and two teaspoons of Spice Right Cinnamon Sugar Trio. Mix together with a dash of salt and bake at 350 degrees for 45 minutes.
One warning: Don't overbake the chickpeas or they'll get too hard. Take the chickpeas out of the oven before they look 'done' because they'll crisp up as they cool.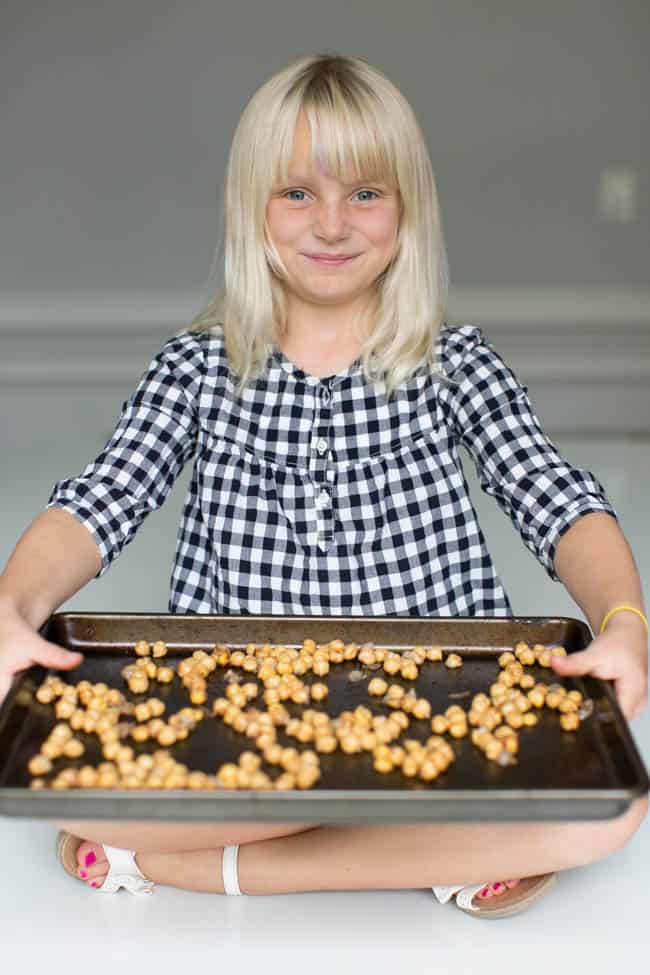 This is a perfect recipe for getting kids active in the kitchen. They can measure the spices, toss everything together and spread the chickpeas out on the cookie sheet. Just be sure an adult handles the hot oven!
3 Roasted Chickpea Flavors
Here are a few options for flavoring up chickpeas. If your kids want to customize, divide the can of chickpeas in half as well as the spice amounts below.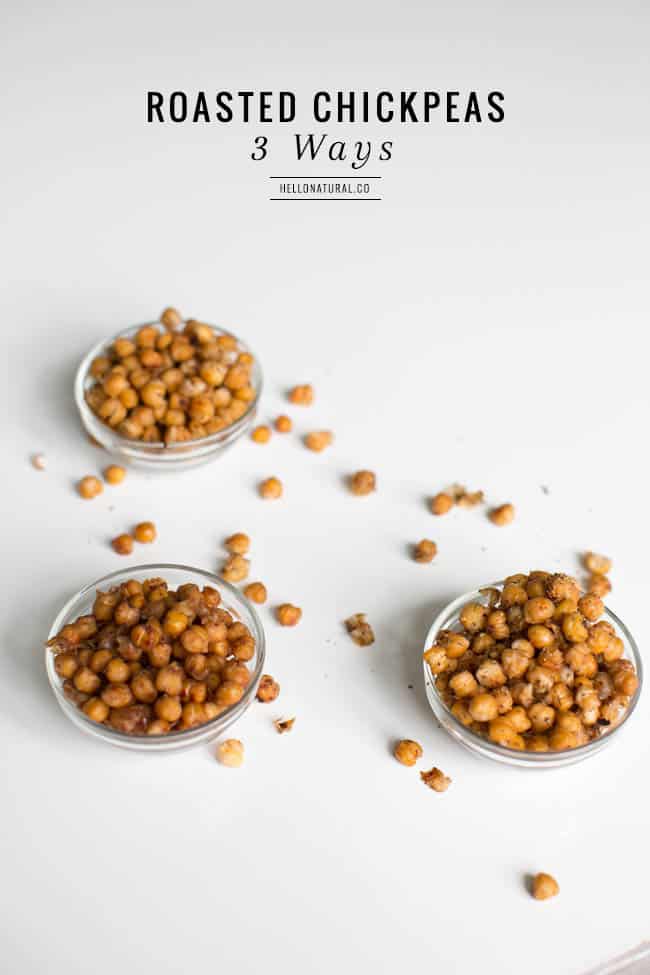 Top Left: two teaspoons Spice Right Garlic Herb plus 1/4 teaspoon salt
Bottom Left: two teaspoons Spice Right Cinnamon Sugar Trio plus 1/4 teaspoon salt
Bottom Right: two teaspoons grated Parmesan cheese plus 1/2 teaspoon dried oregano
Check out other cinnamon spice recipes: Cinnamon Sugar Horchata Cocktail (seriously tasty) and Baked Apple with Cinnamon Goat Cheese (perfect for fall!).
Follow Simply Organic on social media (Instagram, Facebook and Twitter) to see more tips from me on how to use this the Spice Right Cinnamon Sugar Everyday Blend.
This post was sponsored by Simply Organic as part of their #SpiceRight campaign; however all opinions expressed are my own.
2