I have the worst possible combination of personality traits: I'm a neat-freak who doesn't know how to clean. While I tend to be very methodical and precise in all other aspects of my life, my cleaning is usually a mad dash around the house, not knowing where to start, attempting to do everything at once, and feeling completely overwhelmed. Our guide to spring cleaning has me in the mood for some deep cleaning, but there's still that nagging question of, "How should I tackle this?"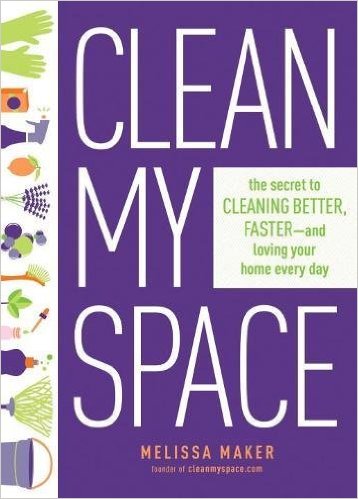 Can you relate? Or am I just a failure at adulting? If you need a little help in the cleaning department too, you're in luck because we're giving away a copy of Melissa Maker's Clean My Space: The Secret to Cleaning Better, Faster, and Loving Your Home Every Day. The book is full of simple cleaning routines that you can totally do, cleaning hacks, and DIY cleaner recipes (we love that!).
Enter to win using the form below. Good luck!
a Rafflecopter giveaway
https://widget-prime.rafflecopter.com/launch.js
1