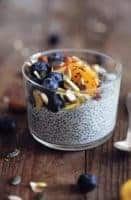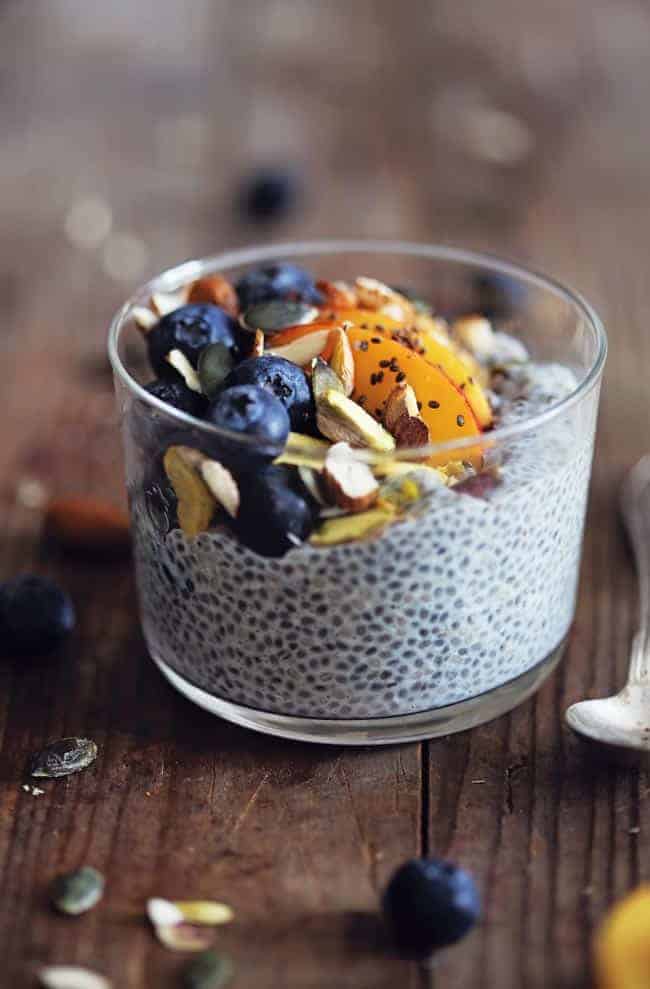 Coconut Chia Pudding
Yield 4 servings
This insanely easy breakfast pudding is made the night before, so all you have to do in the morning is scoop it into a bowl and garnish.
Ingredients
1 cup coconut milk (use the full-fat kind from a can)
1/4 cup chia seeds (I like Kunachia brand because it includes extra probiotics)
1 tablespoon protein powder of your choice (optional)
2 tablespoons maple syrup
1 teaspoon cinnamon
Instructions
Mix together all ingredient using a fork or whisk. Cover and refrigerate overnight, or until pudding is set. Serve topped with fruit, nuts and garnishes of your choice.
Courses Breakfast
Recipe by Hello Glow at https://helloglow.co/coconut-chia-pudding-ultimate-lazy-girl-breakfast/