This is a sponsored post written by me on behalf of Renew Life Formulas for IZEA. All opinions are 100% mine.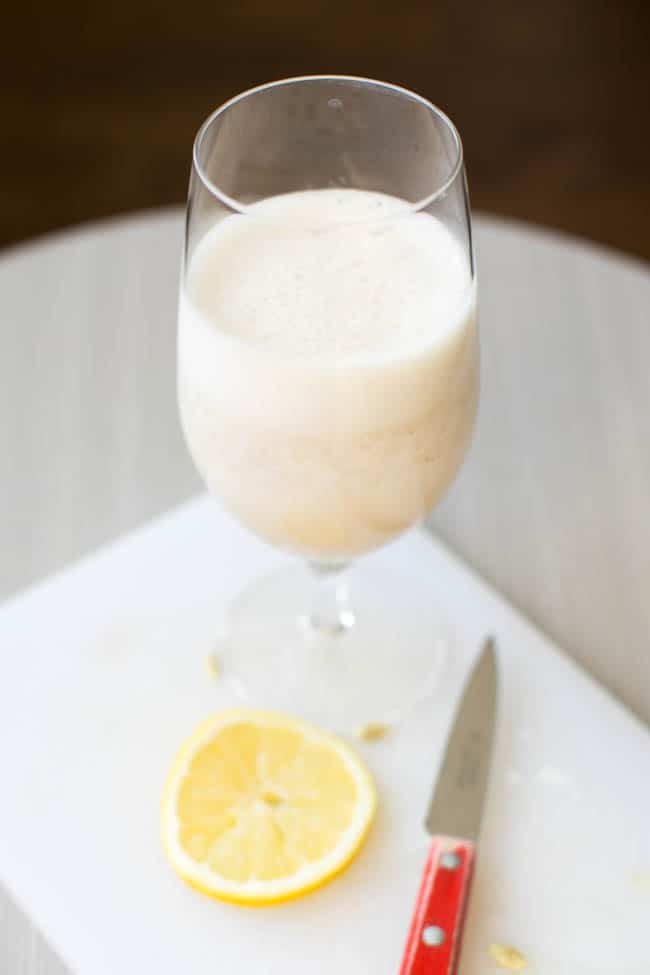 This smoothie was my chance to try the Renew Life Skinny Gut Vanilla Shake, and it didn't disappoint. Keepings things healthy and simple, I concocted this Coconut-Lemon smoothie. I added 2 tablespoons of lemon juice to combination of coconut milk and coconut water. Blend in some ice, and it was ready. I love coconut ingredients, because they always make me think of a tropical vacation. This type of mental association, combined with this great taste, will make Renew Life Skinny Gut Ultimate Shakes a sustainable part of my diet.
Coconut-Lemon Smoothie
1 scoop of Skinny Gut Vanilla Shake
1/2 cup unsweetened coconut milk
1/2 cup water
2 tablespoons fresh lemon juice
Dash of coconut water
Ice
Combine in blender, and enjoy!
I'm ready to make this again, it was so good, but this time I will try using limes instead of lemons. This little difference will change the flavor profile, and make it easy to maintain variety over time. Again, I'm all about keeping things simple so staying with it is realistic. My main health goal, the big 2015 resolution, is to be consistent with my diet and exercise. To find something good and maintain it… oh, and not to give in to those cravings for supreme pizzas either.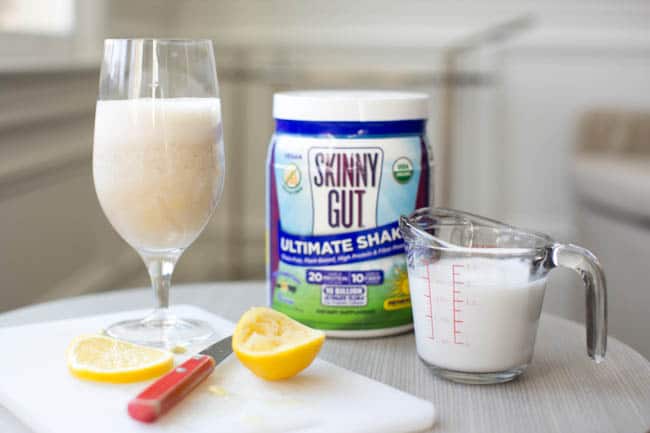 I'm looking forward to exploring more varieties of the Renew Life Skinny Gut Chocolate Shake too. Look for other recipes at #SkinnyGutShake.
1