How have you been faring this cold season? My daughter and I got hit by a particularly nasty bug that left us coughing and congested for weeks—and neither of us had an appetite for anything other than soup and ice cream.
I'm a firm believer that when you're sick, you should listen to your body. When I don't feel like eating, I don't eat. And if I'm craving something when I'm sick, I believe it's because it's something my body needs. (Okay, maybe my body didn't need that bowl of Fat Elvis Ice Cream. But it sure made me feel better.)
The soups I found myself craving were vegan pureed soups made with lots of veggies. This makes sense: when you're congested, dairy can make you feel worse. And all those veggies? They're full of vitamins and other compounds that help boost immunity.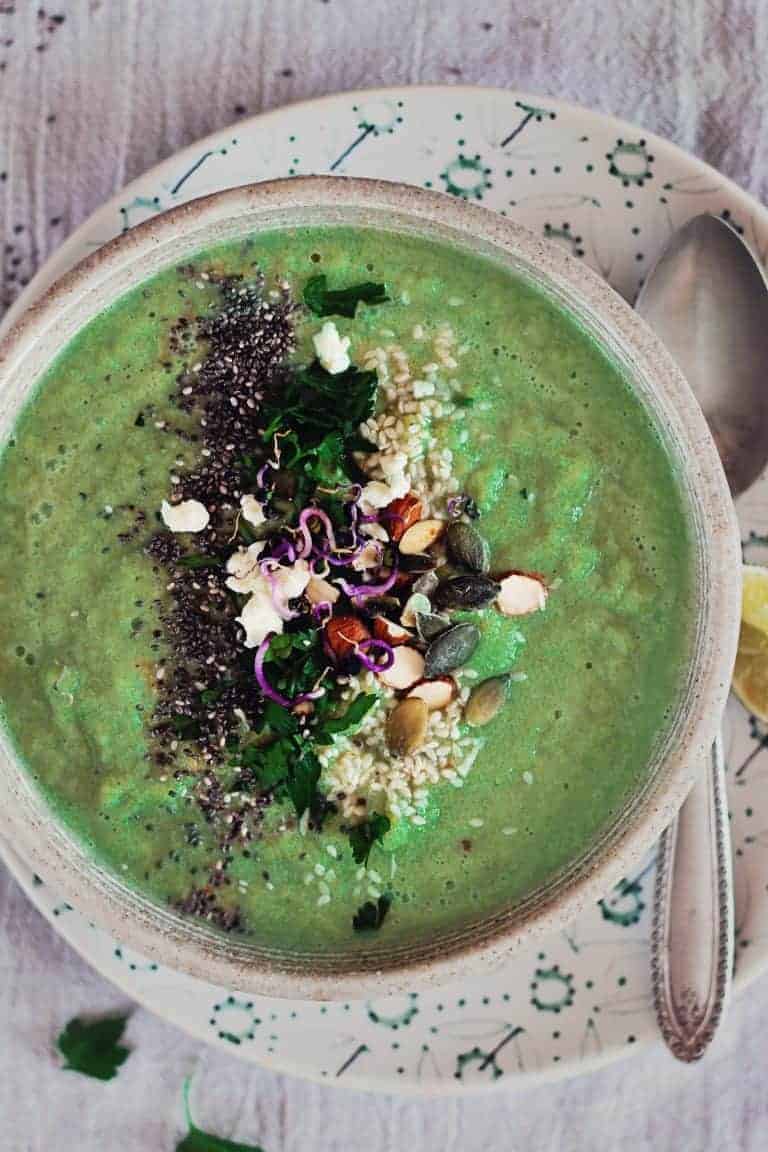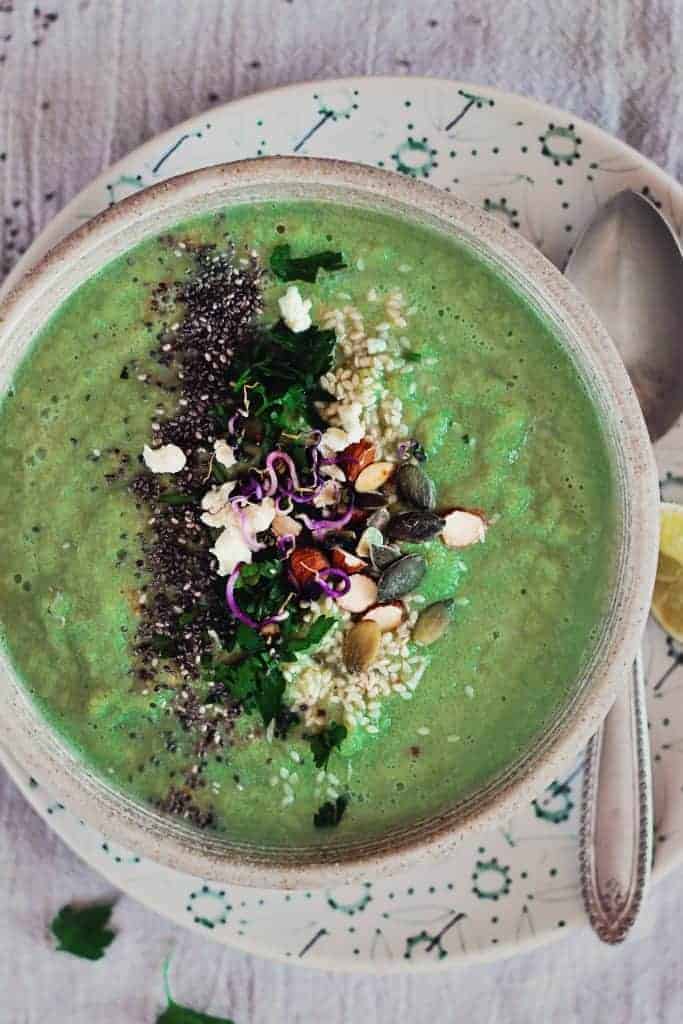 This cold-fighting soup has some of the best ingredients for the immune system. Garlic contains allicin, which is thought to block enzymes that cause viral infections; dark leafy greens like kale are high in nutrients like vitamin C; broccoli contains glucosinolates, which stimulate the immune system, along with vitamins A, C, and E.
Eating a single bowl of this cold-fighting soup certainly isn't a cure-all, but when combined with a steady diet of nutrient-rich foods, it'll give your body what it needs to fight off all those nasty germs so you can feel better again.
Photo and recipe by Ana Stanciu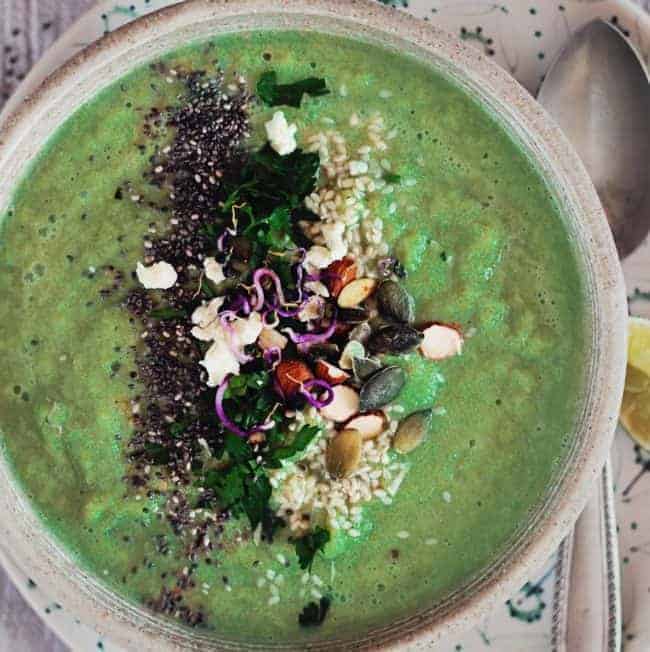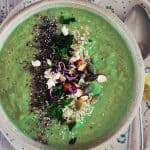 Print Recipe
Cold-Fighting Creamy Broccoli and Kale Soup
With dark leafy greens, broccoli, and plenty of garlic, this cold-fighting soup will help give your immune system a boost.
Ingredients
1

tablespoon

coconut oil

1

small onion

diced

2

cloves

garlic

minced

2

cups

roughly chopped kale

1

cup

low-sodium vegetable broth

1

medium head broccoli

broken into florets

1/2

cup

coconut milk

Salt and pepper

to taste

To garnish: Mixed seeds and nuts

fresh parsley or cilantro, and sprouts (optional)
Instructions
Heat the coconut oil in a large saucepan over medium. Once it's melted, add the onion and garlic; cook for about 5 minutes, or until softened.

Stir in the kale leaves and cook for 5 minutes, until cooked down and wilted. Pour in the vegetable broth and bring to a boil.

Add the broccoli florets. Reduce heat to a simmer, and cook for 5 minutes, or until the broccoli is tender.

Allow the mixture to cool slightly, then transfer to a blender and puree until smooth. Add the coconut milk and blend to incorporate, then season to taste with salt and pepper.

Divide the soup into 2 bowls and garnish as desired.
Notes
Store leftovers in the refrigerator for up to 3 days.
Reheat on low until warmed through. Then top with parsley, mixed nuts and seeds.
26