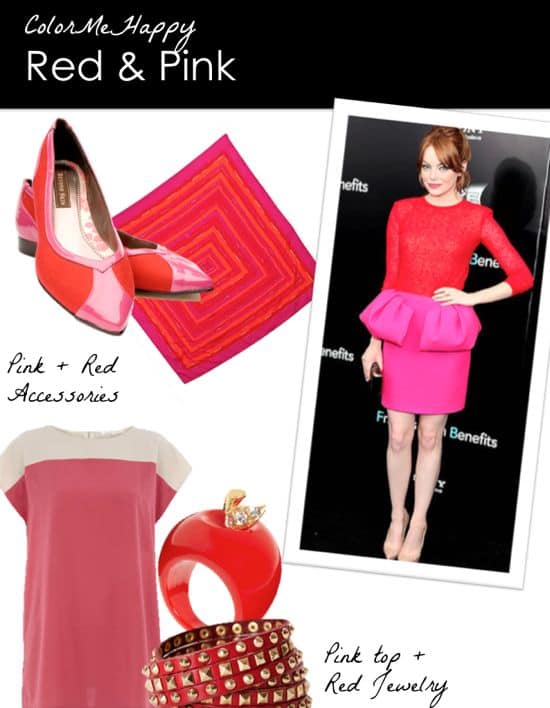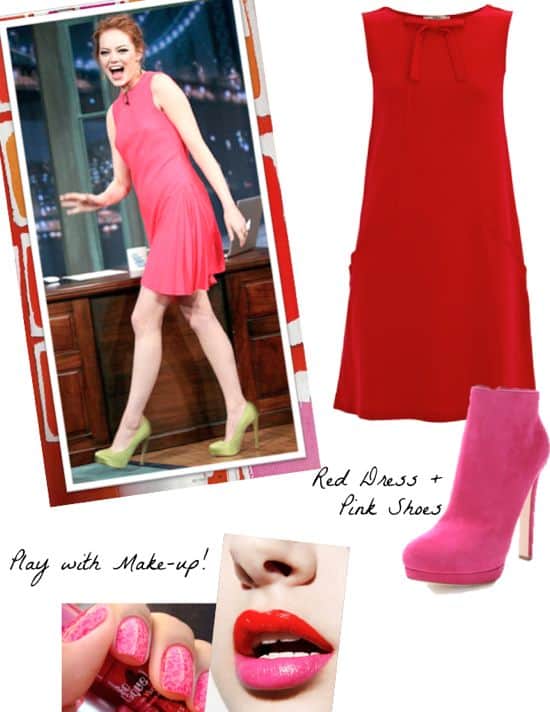 Seeing the move The Help is definitely on my weekend to do list. And even though Emma Stone's wig in the movie looks incredibly dorky (not at all how I pictured Skeeter) she can pretty much do no wrong in my book. The red & pink number she wore to the film's premiere is daring perfection.
I love these colors for fall but it can be a scary combo. Here's how I'm thinking of wearing it. What do you think? Which do you like best?
Right now my PJs are calling me – Henry has passed me his cold – so I'm going to bed.
0