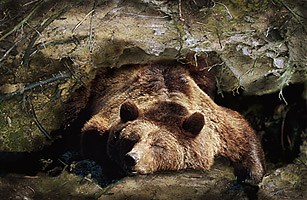 Wow, I can't believe my last post was on Oct. 17! I'm now 24 weeks pregnant so I guess my hiatus went a little beyond the first trimester. :)
After months of obsessing over this blog (and admittedly spending way too much time online) it was a relief to completely unplug – no blog posts, Facebook or Twitter. Collapsing on the couch became my first priority. Sleep, sleep and more sleep!
It was kind of nice savor life's little moments without thinking about how to turn them into a blog post. I even threw a Christmas party for Caroline's preschool class and didn't think once about taking photos.
Only now am I rediscovering the urge to write and create. I'm ready to crawl out of my cave and reconnect with friends and have a little fun.
But I'm pretty sure I won't be posting everyday. And I have no idea if anyone will even read this because my 1,600 Google Friend members disappeared (huh?). And there will be probably be lots of baby posts (apologies in advance).
So a BIG thank you to all of you who wrote to check up on me – it was so nice to get sweet messages & feel part of the bloggy community! And if anyone is reading this, thanks for sticking around. :)
-Stephanie
0